Luxury Watch Market Report: First Half 2022
By Taylor Classen, Luxury Watch Specialist & Consultant
---
2022 Watch Market Report – August 2022
The sale seasons for significant watches typically occurs around May/June and November/December, with sales occurring at major auction houses in Geneva, New York and Hong Kong. The first half of 2022 had a strong start with large sales, and many important vintage Patek Philippe watches being sold at auction. The most expensive of these was a possibly unique reference 2499 in pink gold, which sold for $7,676,923 at Sotheby's Hong Kong. The auctions this year have shown that vintage Patek Philippe is still strong, while top condition vintage Rolexes are coveted as well. Watches produced by independent watch makers such as: F.P. Journe, De Bethune, George Daniels, Roger Smith, and MB&F. have experienced strong increases in value. In addition, vintage Cartier's continue to achieve strong results. Modern sports watches have started to soften after seeing record growth over the past few years.
KEY TAKEAWAYS
Christie's saw unparalleled results for timepieces with 128 vintage Patek Philippe watches from the Kairos collection being 100% sold in New York, Hong Kong, and Geneva at 183% above the low estimated value ($22.2 million).
Phillips experienced a 182% increase in its first half sales of watches at $127.2 million for 2022 compared to its half sales of $69.2 million in 2021.
Vintage watches produced by Cartier and watches produced by independent watch makers have continued to see a rise in value, due to an increase in interest from collectors.
TOP FIVE SOLD WATCHES IN 2022 TO DATE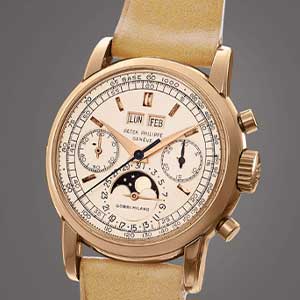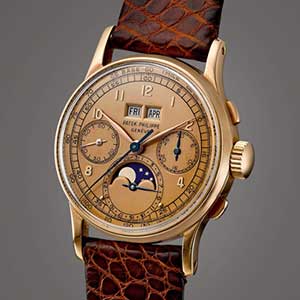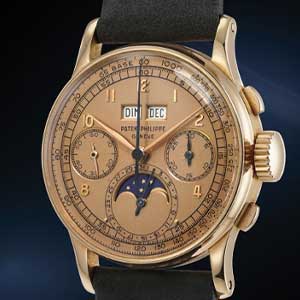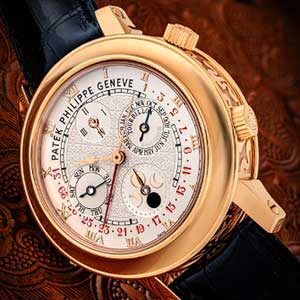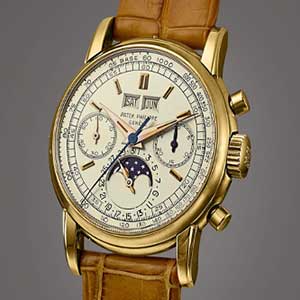 VINTAGE & RARE ROLEX
Rolex has always been considered one of the cornerstones of the vintage watch market, as top condition vintage Rolexes have demonstrated a strong increase in value over the past two decades.
The Rolex Daytona Ref. 6239 Pulsation Dial formerly owned by Eric Clapton is a perfect example of how a top condition vintage Rolex can increase in value, when it achieved a sale of $1,743,998 at Phillip's Geneva in May 2022. This extremely rare timepiece was first sold at Christie's in June 2003 for $41,825 before being sold again at Antiquorum Geneva in October 2007 for $292,360.
However, other rare top condition vintage Rolex models achieved high sale results at auction such as the Rolex Day-Date Ref. 18008 which features a rainbow sapphire set bezel and diamond case, which achieved a 252% premium above its conservative low estimate of $100,000 at Sotheby's New York. In addition, a rare Rolex Daytona Ref. 116509H that was produced for the Netherlands Men's Soccer Team after the 2010 World Cup achieved a sale price of $443,900 which was 443.90% above its high estimate of $100,000.
Overall vintage Rolexes remain strong but have not seen the kind of exponential growth that modern Rolexes have experienced over the past five years. However, as modern Rolexes start to soften, vintage Rolexes remain strong and top condition vintage models show no signs of softening anytime soon.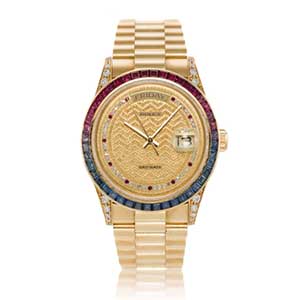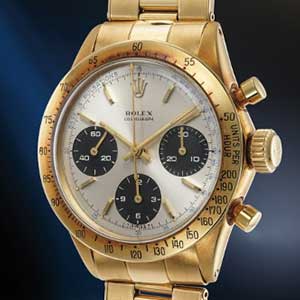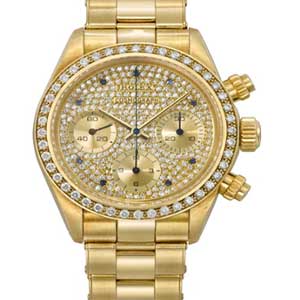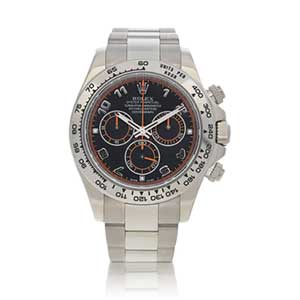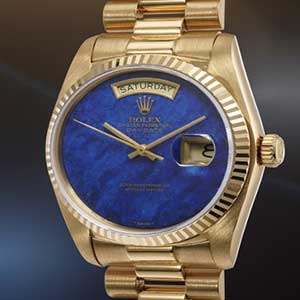 VINTAGE CARTIER WATCHES
Vintage Cartier has done extremely well in 2022, with rare models achieving high results at auction. This is due to an elevated interest from collectors, due to an increased awareness in the market about the historical significance and rarity of many vintage Cartier models. A 1990 London dial Cartier Crash from Christie's Geneva preformed 457% above its conservative estimate of $180,000 – $280,000 grossing $824,241. Similarly, a Cartier Tank Cintree Dual Time ref. 2455 in platinum achieved 278% over its low estimate of $28,200 at Philipps Hong Kong, thus illustrating that vintage Cartier is in strong demand.
Prices for rare and exceptional vintage Cartier models will continue to appreciate as the loyal collector base for the brand's early and limited-edition wristwatch models continues to grow.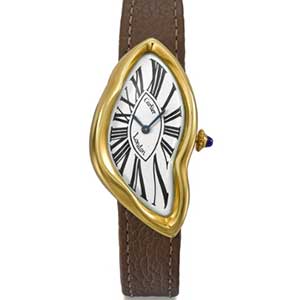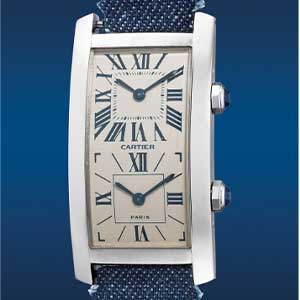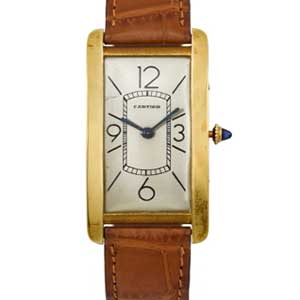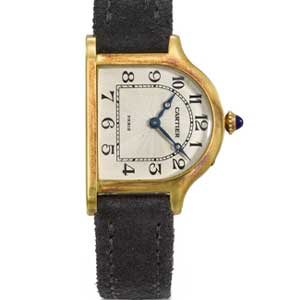 INDEPENDENT WATCH BRANDS
Watches that are produced by independent watchmakers such as: F.P Journe, George Daniel, Roger Smith, MB & F, and De Bethune have seen great demand amongst buyers at auctions in 2022. F.P. Journe may be the most well-known of the independent watch brands, as evident by their strong results and quantity of lots at watch sales in 2022.
A F.P Journe Chronomètre Bleu BYBLOS limited edition achieved 248% above its high estimate of $100,000 when it grossed $248,873 at Philipp's Hong Kong. This was a 474.04% increase from the last Chronomètre Bleu BYBLOS to come to auction before 2022, when one was sold by Christie's Dubai for $52,500 in 2018. However, other independent watchmakers have seen strong results as evident by the George Daniels Anniversary, which sold for 477% over its low estimate of $500,000 when it achieved a sale amount of $2,389,500 at Phillip's New York. This sale was 523% above the last known sale amount of a George Daniels Anniversary timepiece, which was in 2019 at Phillip's Geneva when an example in yellow gold sold for $456,200.
Independent brand watches are beloved by collectors because they are produced by small teams of watchmakers or a single watchmaker in extremely limited quantities and are usually at the forefront of horological innovation. Independent brand watches will continue to do well, as more collectors search for true horological innovation and craftsmanship outside of the larger more well-known brands.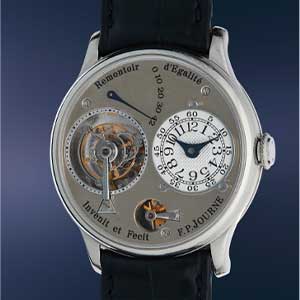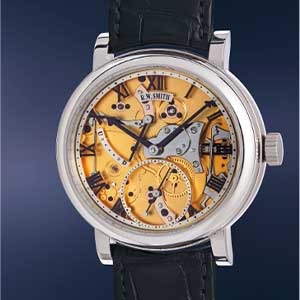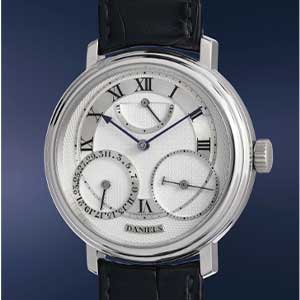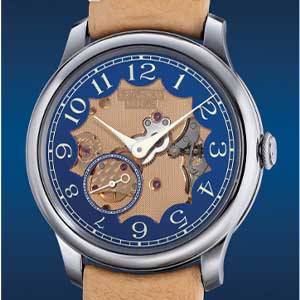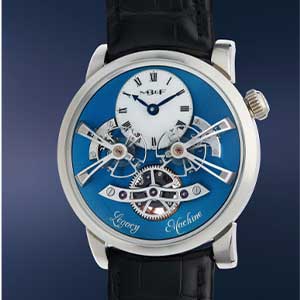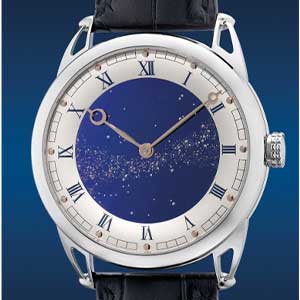 MODERN WATCHES
ROLEX
PATEK PHILIPPE
RICHARD MILLE
F. P. JOURNE
AUDEMARS PIGUET
Over the last five years modern watches from certain brands have seen an immense increase in value, with some even selling for well over their original retail prices. The five brands whose watches have seen the greatest increase in value are: Rolex, F.P. Journe, Patek Philippe, Audemars Piguet, and Richard Mille. This is because many of the in demand modern watches are produced in very low quantities by their manufacturers, which has caused demand to outpace supply. Furthermore, secondhand dealers have bought up the supply of many of these watches, which has increased this scarcity. These two factors above, combined with the emergence of new collectors into the market has led to an immense increase in the value of certain modern watches. However, starting in May of 2022, the modern watch market has entered a correctionary period, as dealers started to sell off inventories to increase their liquidity. Many of the modern watches from these brands, which saw an immense increase in value were "sports watches", which are extremely popular with younger buyers due to their versatility and daily wearability. The lack of liquidity in the modern watch market is partially since younger buyers have stopped buying, as economic situations changed, combined with the fact that a fair amount of the transactions driving up the prices of these watches were dealer to dealer transactions. These dealers to dealer transactions quick stopped occurring once the demand from retail users for these in demand sprots watches started to decrease due to changing economic conditions. As a result, many modern watch dealers who chose to speculate by buying up multiple examples of the same model in hopes of raising prices, are left holding inventory that they most likely overpaid for when they bought at peak market prices.
MODERN ROLEX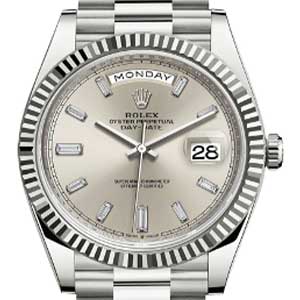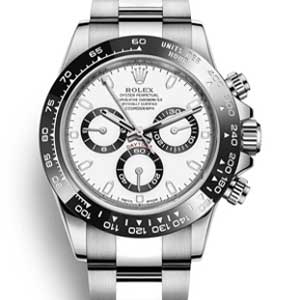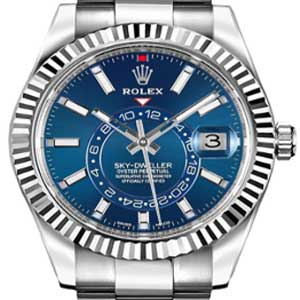 MODERN F.P. JOURNE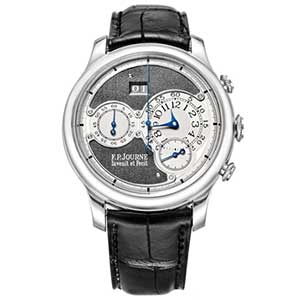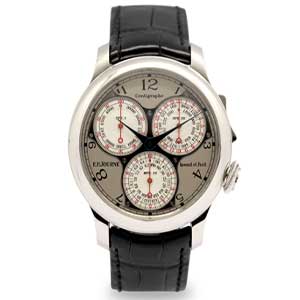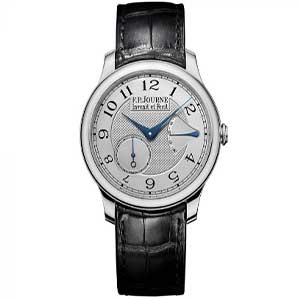 MODERN PATEK PHILIPPE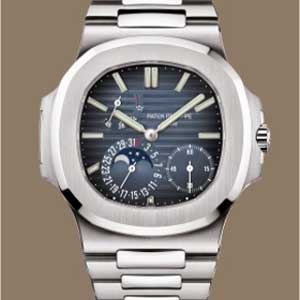 MODERN AUDEMARS PIGUET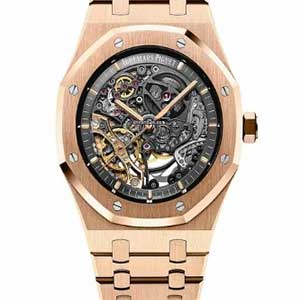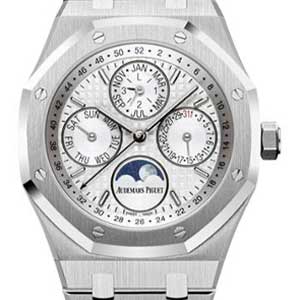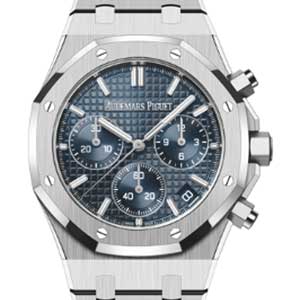 MODERN RICHARD MILLE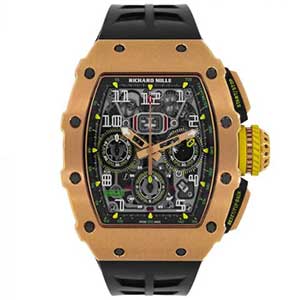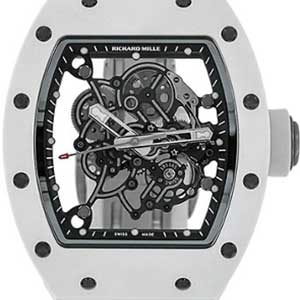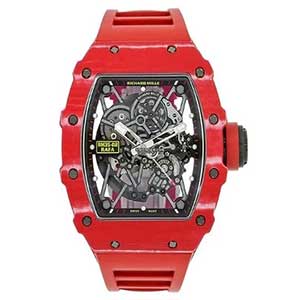 MODERN VS VINTAGE ROLEX CASE STUDIES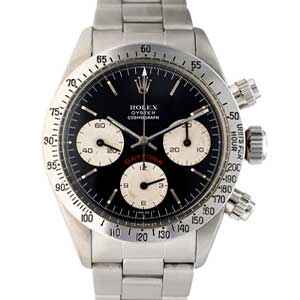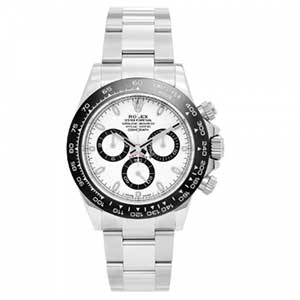 OUR SERVICES
Offering expert Advisory across sectors, our dedicated Advisory and Sales Agency teams combine strategic insight with transparent advice to guide our clients seamlessly through the market. We always welcome the opportunity to discuss our strategies and services in depth.
---
Images: All images courtesy of associated auction houses