The approaching end of summer heralds not only the arrival of chillier weather, but a new wave of international art fairs. As the first fall since 2019 without lockdowns and covid restrictions, one can be sure the art world will be gearing up for another busy run of fairs in the next few months.
We have selected some of our top picks from around the globe. Be sure to look out for some familiar faces from The Fine Art Group's Advisory Team if you drop by.
SOUTH KOREA
Seoul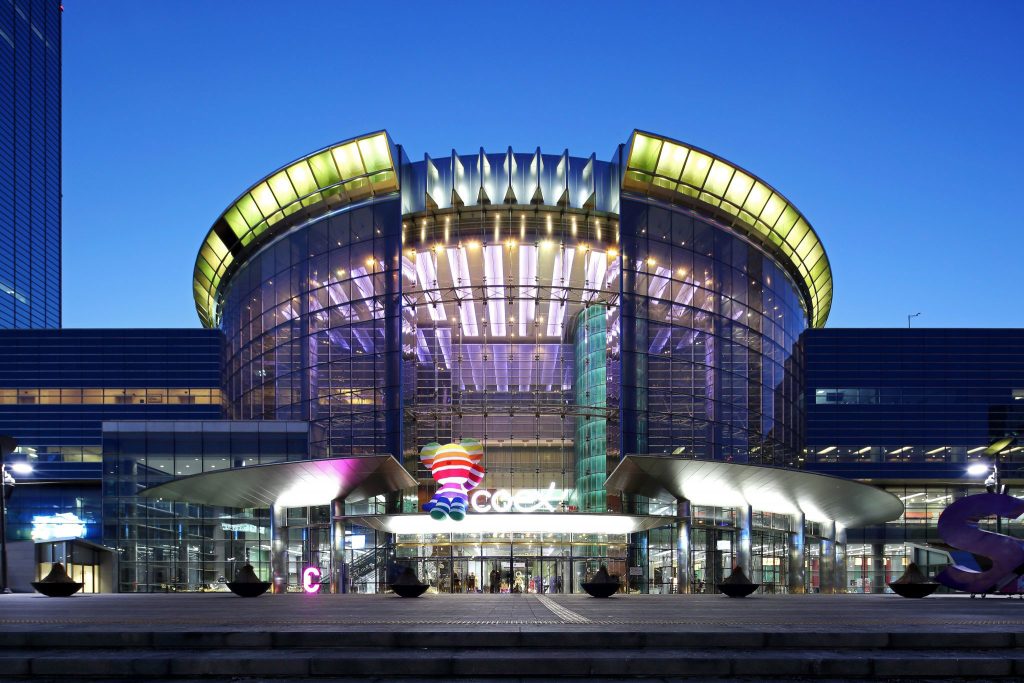 KIAF Seoul
VIP – September 1-2, 2022
September 3-6, 2022
Frieze Seoul
VIP – September 2, 2022
September 2-5, 2022
Possibly the most anticipated art fair of the year, Frieze announced in May 2021 that they would open their fifth edition in Seoul, which is rapidly becoming the new hotbed of the global art market. Featuring over 100 galleries, it will take place alongside KIAF Seoul, South Korea's first international art fair which will celebrate its twentieth anniversary this year. Like Frieze London, Frieze Seoul will also have a Frieze Masters section, as well as Focus Asia, a new feature showcasing young emerging Asian artists and galleries.
UNITED STATES
New York City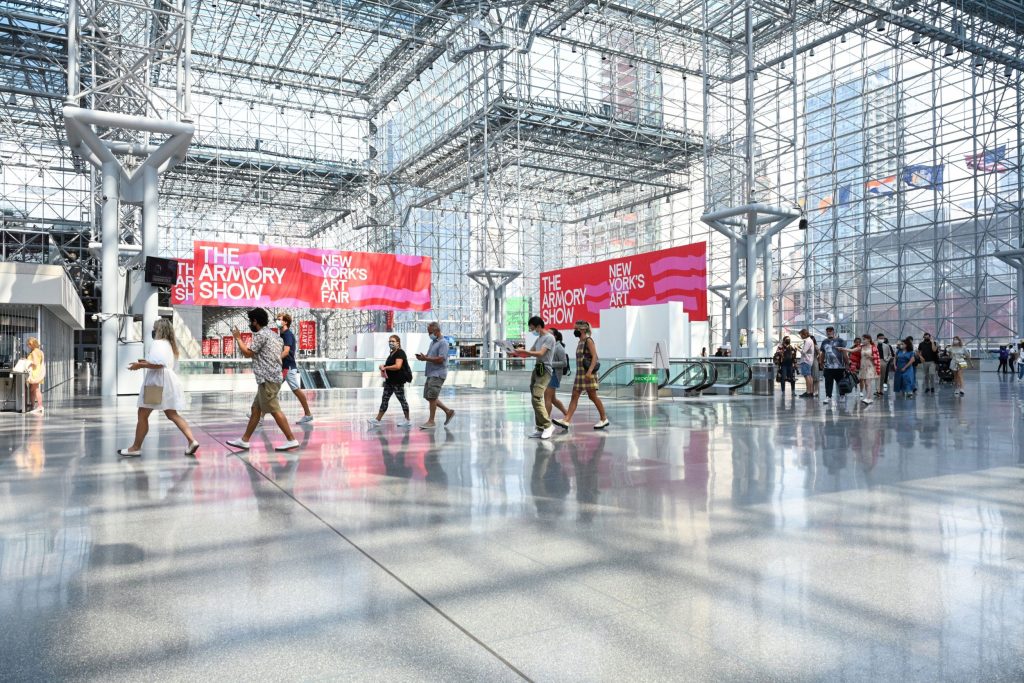 The Armory Show
VIP – September 8, 2022
September 9-11, 2022
Founded in 1994, the fair is located near the Chelsea gallery district in the Javits center. The first go-to event of New York's fall art season, it will feature over 240 international galleries from over 30 countries. Its 2022 Platform section will also showcase a series of large-scale installations entitled Monumental Change. Co-ordinated by Tobias Ostrander, curator of Latin American Art at the Tate London, it will examine the current and controversial debate around public monuments. 
Miami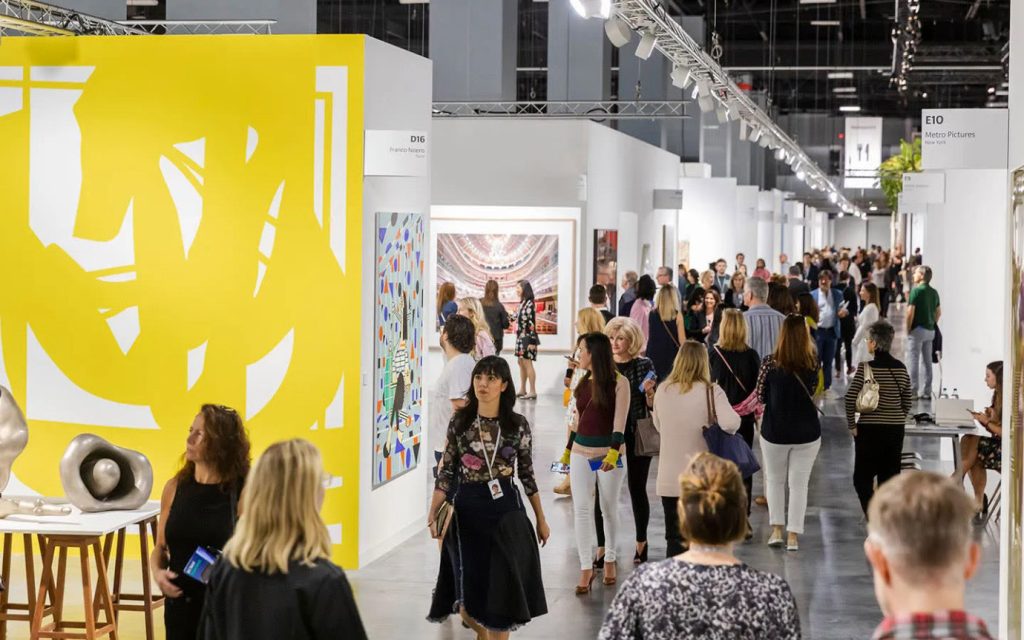 Art Basel Miami Beach
VIP – November 29-30, 2022
December 1-3, 2022
While December may seem very far away, Art Basel Miami is the important bookend of what will surely be an exciting fall art season. Running off the back of the November New York sales, Art Basel Miami 2021 drew much attention for its inclusion of NFT galleries as exhibitors, as well as a partnership with blockchain Tezos, where visitors were encouraged to mint their own NFT. In the aftermath of the cryptocurrency market crash and fall in the NFT market, it will be interesting to see how techno-friendly the fair is this year.
UNITED KINGDOM
London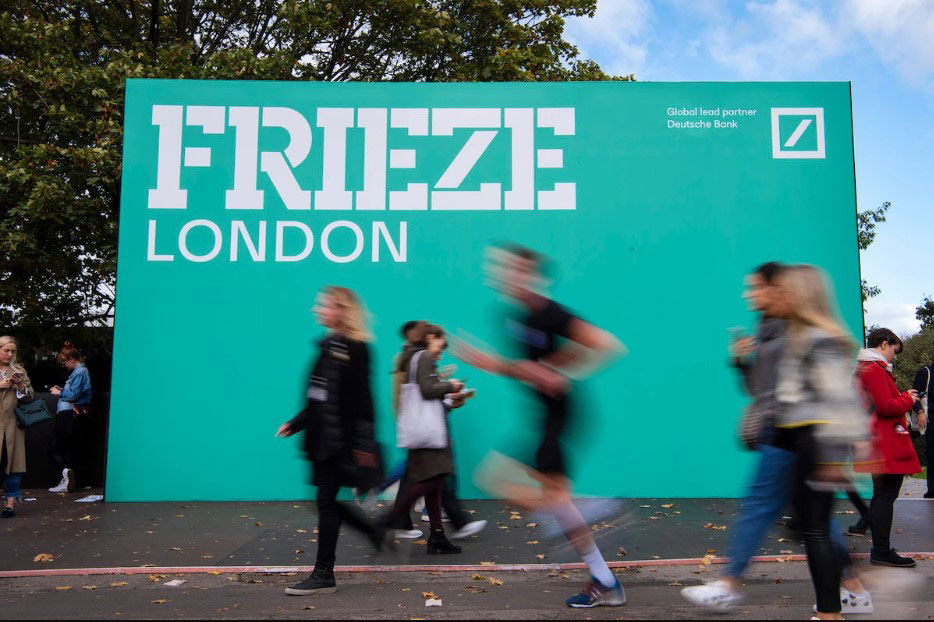 Frieze London & Frieze Masters
VIP – October 12, 2022
October 12-16, 2022
Frieze's inaugural London fair returns for its 19th edition, its first event's since the UK government officially lifted all Covid restrictions. Set in Regent's Park, it will also mark the first Frieze London since Victoria Siddal stepped down as global director. The 2022 Frieze Artist Award, which received submissions focused around sustainability, was recently awarded to emerging British Artist Abbas Zahedi. Having graduated from his MFA just three years ago, Zahedi will create an installation by the entrance of the fair, which will host a series of live activations within its structure.
FRANCE
Paris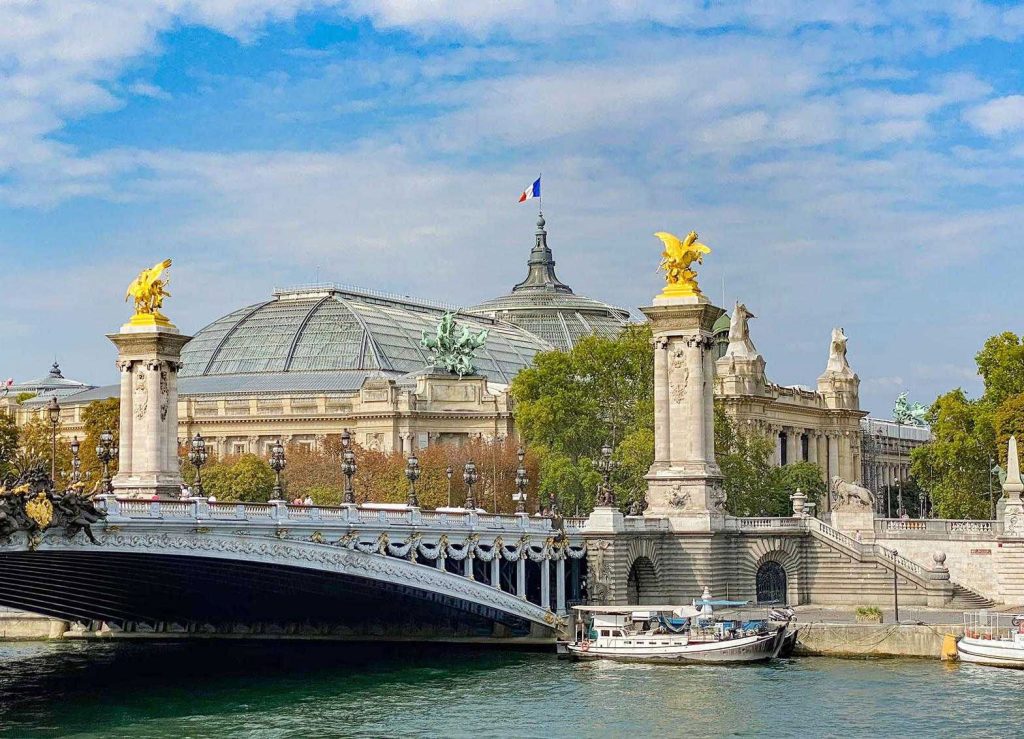 Paris+, par Art Basel
VIP – October 19, 2022
October 20-23, 2022

One of the biggest stories to hit the art world this year was the announcement of Art Basel's new edition in Paris. Ousting prestigious French fair, FIAC, from its October slot at the Grand Palais, Paris +, signifies a major turn of events in the fair landscape. Including a Sites sector dedicated solely to artistic projects happening within the city, this newest Basel takeover is seen by many to signify the rise of Paris as a prominent market center in the wake of Brexit.
Looking for a bit of creative inspiration while vacationing this summer? We have rounded up some of the key art attractions both inside and outside the UK that would be well worth a road trip.
United Kingdom
Wakefield, York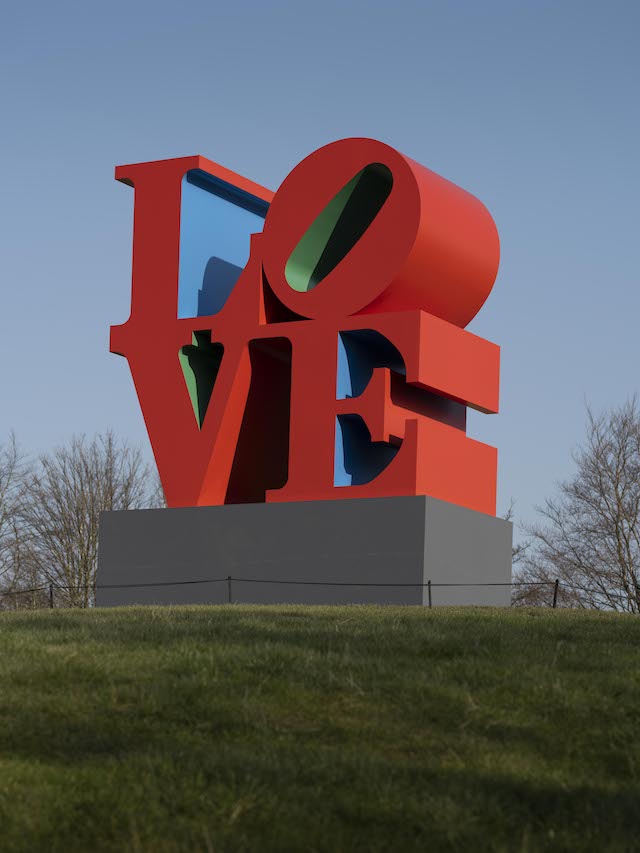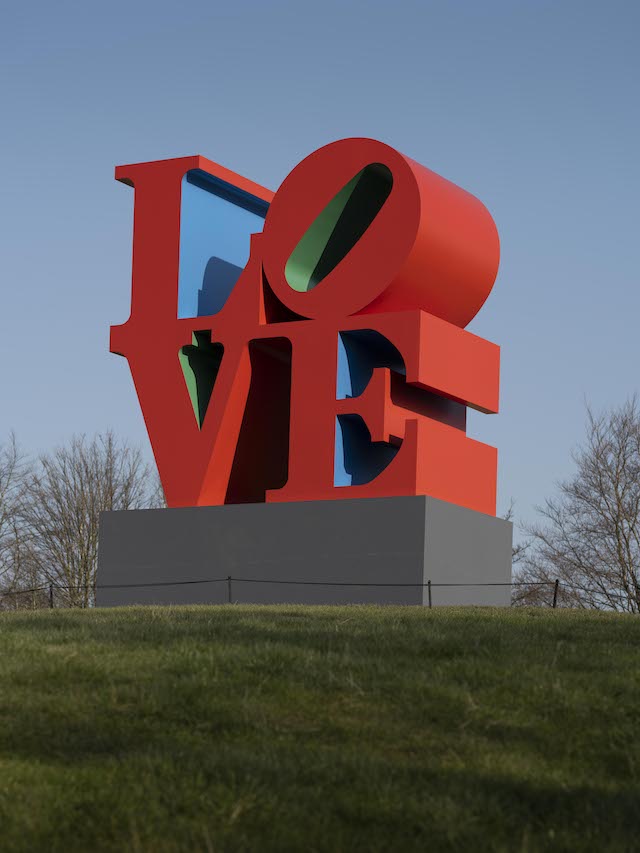 Yorkshire Sculpture Park – Robert Indiana: Sculpture, 1958-2018
March 12, 2022–January 8, 2023
Included in price of entry to park (£6 full price)
Open daily, 10AM–6PM
Spanning six decades of the American artist's career, YSP has unveiled the first major European exhibition of sculpture, painting and prints by Indiana.
Bruton, Somerset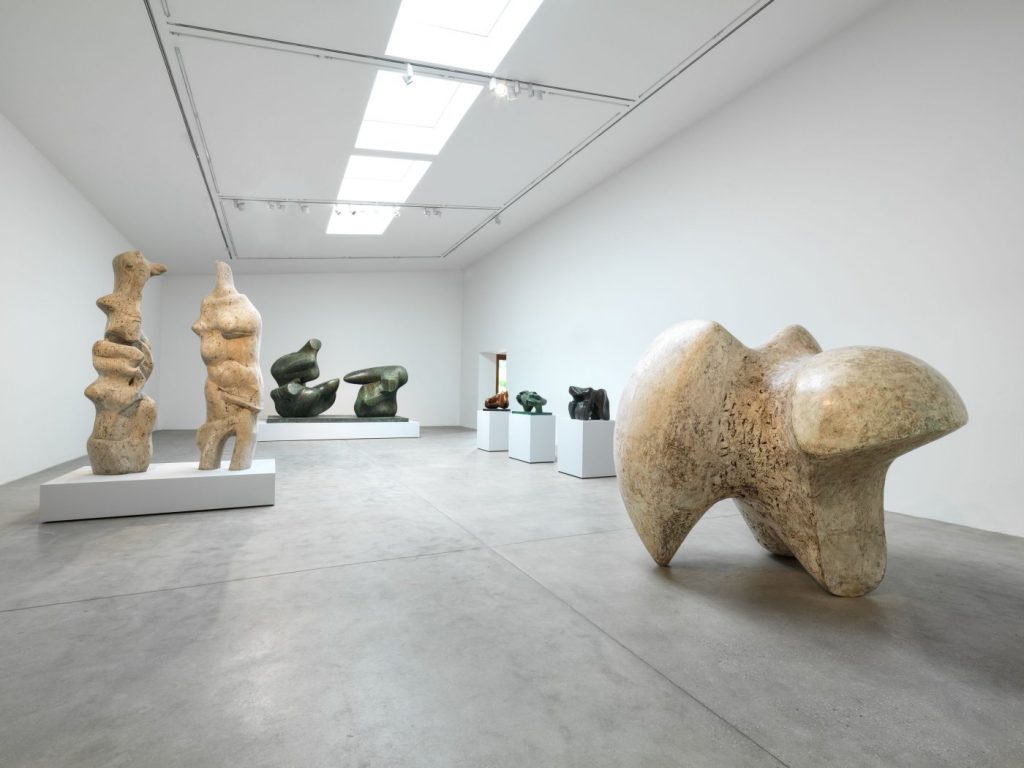 Hauser & Wirth – Henry Moore
May 28, 2022–September 4, 2022
Free entrance
Open daily, 10AM–5PM
Occupying all five gallery spaces with an additional open-air presentation, this large-scale exhibition has been curated by the Henry Moore Foundation in partnership with Mary Moore, the artist's daughter.
Peak District, Derbyshire
Chatsworth House – Radical Horizons: The Art of Burning Man at Chatsworth
April 9, 2022– October 1, 2022
Free entrance
Garden open daily, 10AM–5:30PM
The team behind the Burning Man arts festival, which usually takes place in the Black Rock Desert in Nevada, has brought a major display of twelve sculptures to the parkland of Chatsworth house.
Edinburgh, Scotland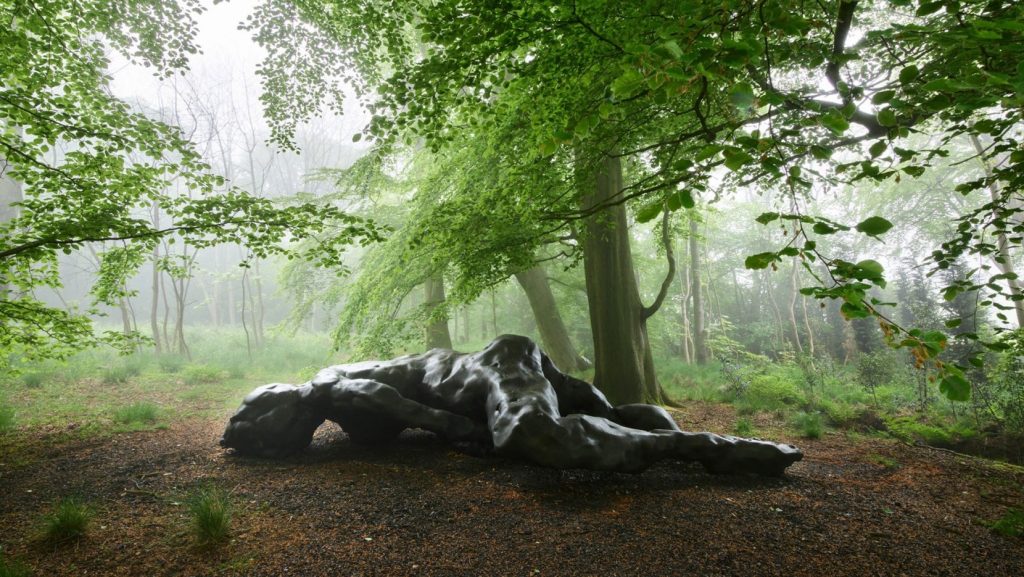 Jupiter Artland – Tracey Emin
May 28, 2022–October 2, 2022
£10 entry (full price). Tickets must be booked online
Open daily, 10AM–5PM
Presenting Emin's first Scottish show in 14 years, this sculptural exhibition takes place amidst the architecture and woodland of the Jupiter Artland sculpture park and gallery.
France
Île de Porquerolles, South of France
Carmignac Foundation – Ulysses' Dream
April 30, 2022–October 16, 2022
15 entry (full price), includes exhibition and sculpture park
Open Tuesday to Sunday, 10AM–6PM (last ticket at 4PM)
Inspired by the tale of The Odyssey, guest curator Francesco Stocchi (curator at the Boijmans van Beuningen Museum and of the Swiss Pavilion at the 2022 Venice Biennale) has put together an exhibition of modern and contemporary artists, inspired by the ancient Greek quest.
Provence, South of France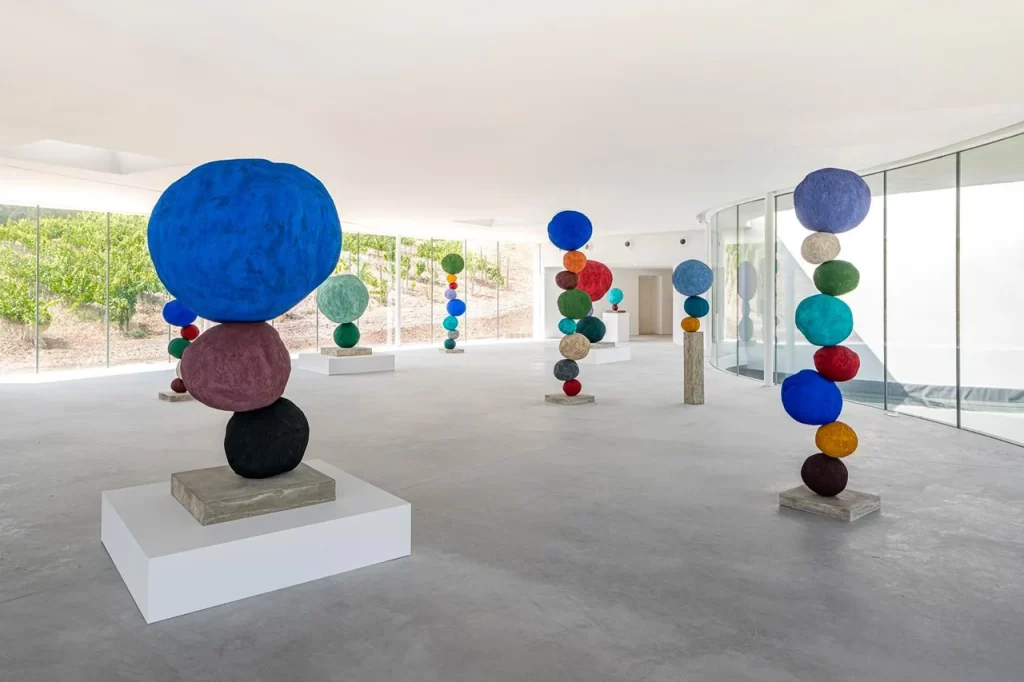 Château La Coste – Idris Khan, Annie Morris, Mary McCartney, Zhou Li, Bob Dylan
May 2022-September 2022 (see website for respective dates)
€15 entry (full price)
Open daily, exhibitions 12PM–5PM, art centre 10AM–5PM
The 600-acre sculpture park, art centre and winery hosts several exhibitions in their gallery spaces. These five separate shows of contemporary artists are open throughout the summer, ranging from works on paper to photography to installation.
Monaco
Larvotto, Monaco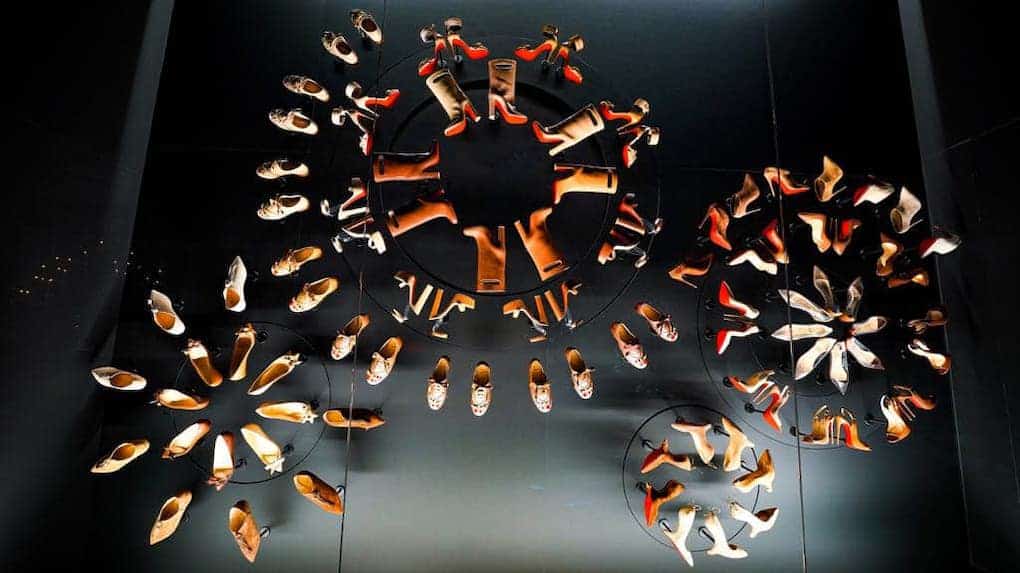 Forum Grimaldi – Christian Louboutin
July 9, 2022–August 28, 2022
€11 entry (full price)
Open daily 10AM–8PM, Thursdays until 10PM
First shown at the Palais de la Porte Dorée in Paris, this exhibition explores 30 years of design and examines Louboutin's numerous influences, including Pop Art, Russian ballet, and oceanography.
Menorca
Illa del Rei, Balearic Islands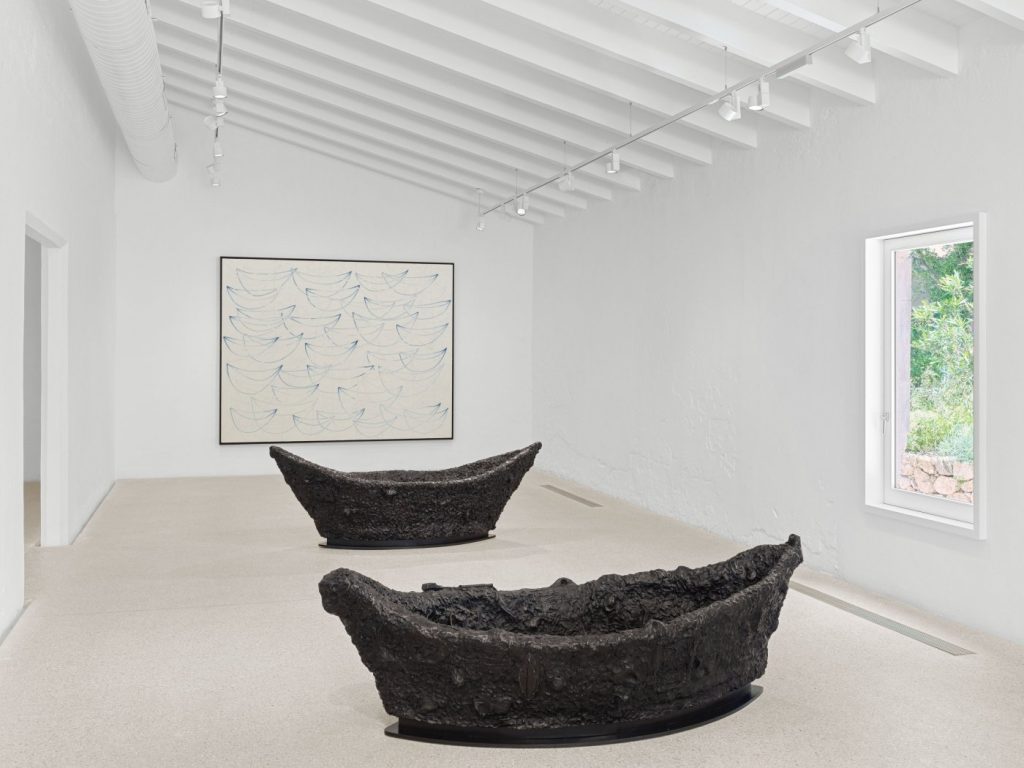 Hauser & Wirth – Rashid Johnson: 'Sodade'
June 19, 2022–November 13, 2022
Free entrance (a ferry ticket can be purchased via the website)
Open daily until October, 10AM–10PM
Johnson's first solo show in Spain, this exhibition takes its inspiration from the term 'Sodade,' which signifies a state of emotional longing. The artist uses this term to continue to explore narratives around migration and journeys.
Greece
Slaughterhouse, Hydra Island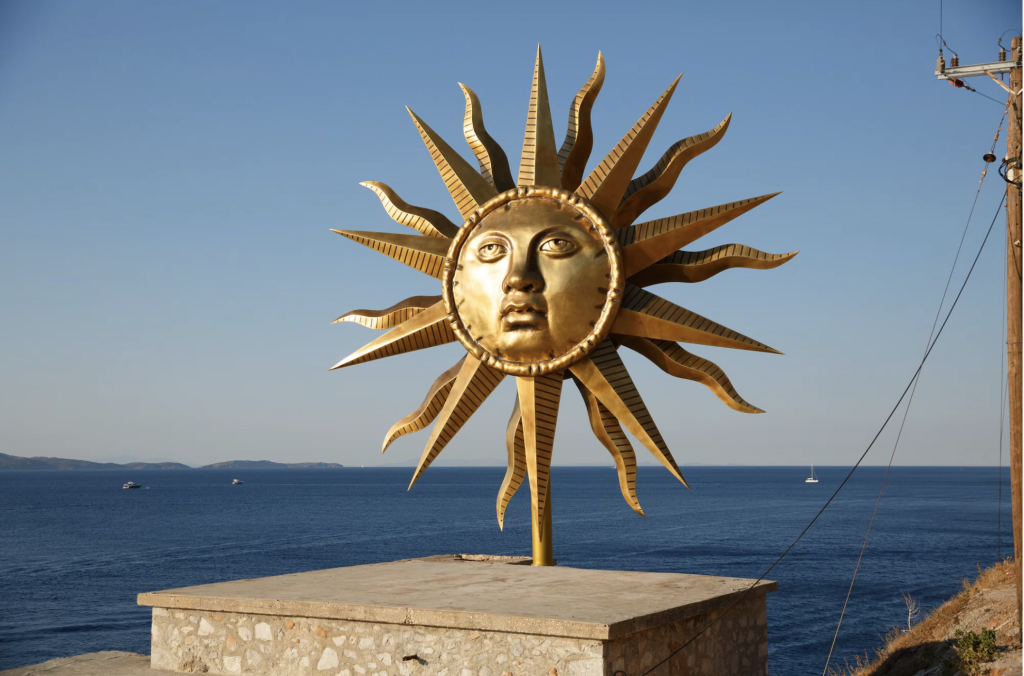 Deste Foundation for Contemporary Art – Jeff Koons: Apollo
Free entrance
Open Monday–Sunday (closed Tuesdays), 11AM– 1PM & 7PM–10PM
June 21, 2022–October 31, 2022
In addition to their exhibition programme in Athens, the Deste Foundation presents summer shows in the Island of Hydra's renovated slaughterhouse. Koons's first solo show in Greece for over 20 years, this installation displays a series of new sculptures and readymade objects which encourage a dialogue between the contemporary and the ancient.
United States
East Hampton, New York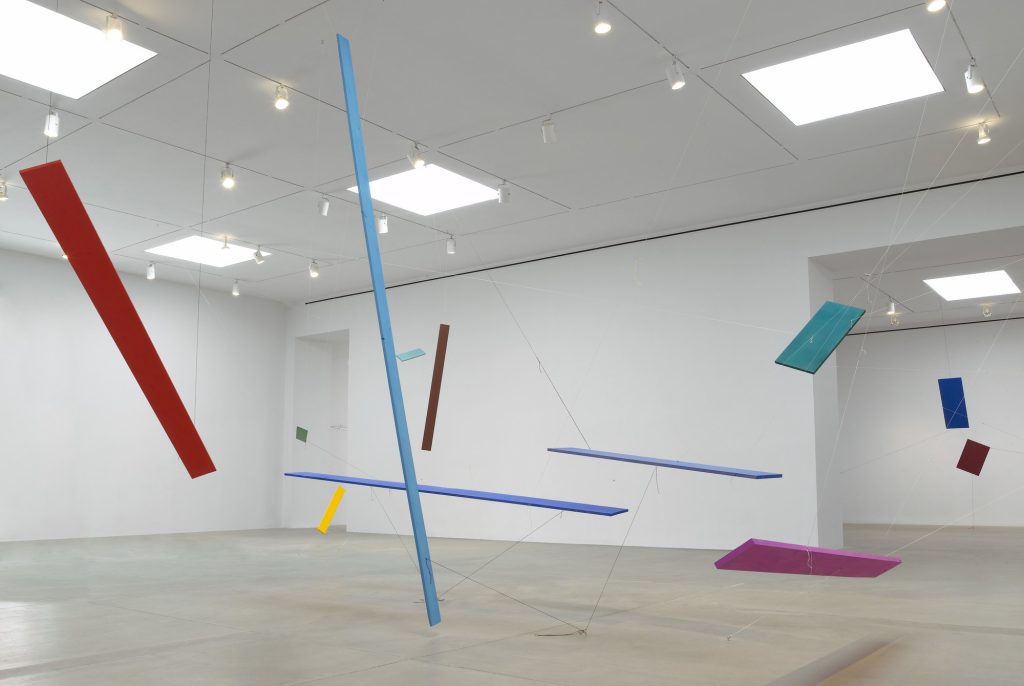 Pace Gallery – Joel Shapiro & Kiki Smith
July 21 through 31, 2022 (Shapiro)–August 14, 2022 (Smith)
Free entrance
Open Wednesday–Saturday 11AM-5PM, Sundays 12PM–4PM
Situated in the heart of New York's holiday district, Pace's East Hampton Gallery presents two summer shows: Shapiro's experimentation with wood in the form of wall-mounted, suspended, and free-standing sculptures; and a display of Smith's new metal sculptures, prints and drawings which draw on themes from the natural world.
Aspen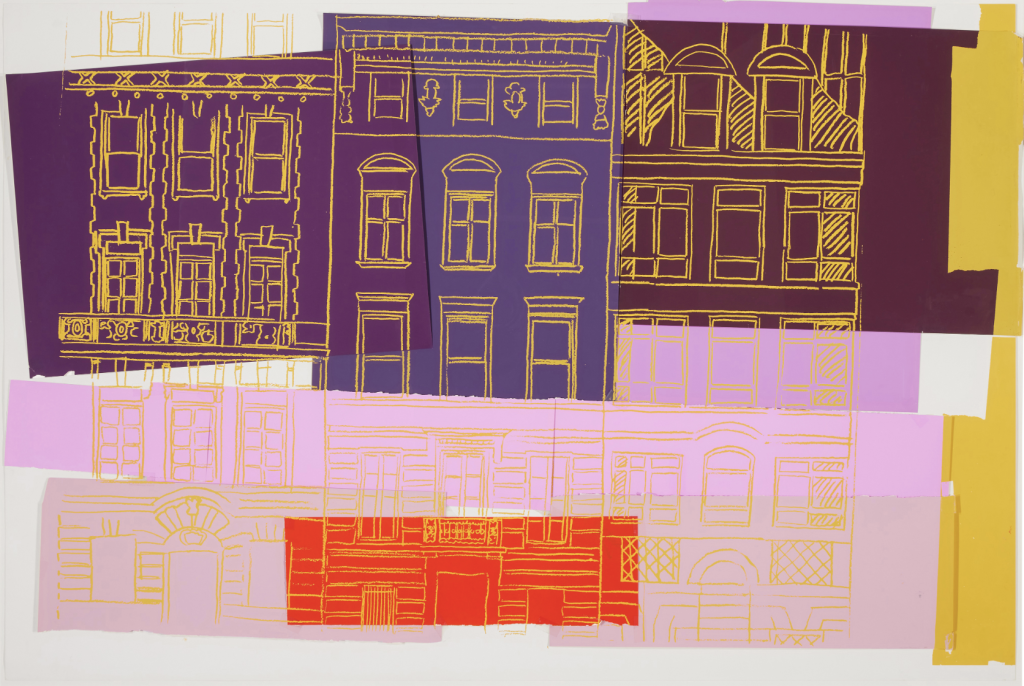 Sotheby's – In Focus: Warhol on Paper
June 17, 2022–July 31, 2022
Free entrance
Open Tuesday–Sunday, 11AM–7PM
This summer Sotheby's has opened a pop-up show of Andy Warhol works on paper. Addressing the artist's love-affair with the popular Rocky Mountains town, this selling exhibition also includes work by a range of contemporary artists including David Hockney, Damien Hirst, Rashid Johnson, and Lynda Benglis.
ART FAIRS
INDEPENDENT
May 5th – May 8th  |  Spring Studios
Independent is pleased to announce plans for its 13th year. The fair will return to its former location with new spring dates May 5 – 8, 2022 at Spring Studios in Tribeca. Independent in May will be an opportunity for the fair to expand to its full roster of 65 international leading galleries.
TEFAF
May 6th – May 10th  |  Park Avenue Armory
TEFAF New York is one singular, annual fair that encapsulates modern and Contemporary Art, Jewelry, Antiques, and Design, featuring around 90 leading exhibitors from around the globe.
FRIEZE
May 18th – May 22nd  |  The Shed
Following the successful return of Frieze New York in 2021, this year's fair brings together leading international galleries with some of the most exciting young spaces. More than 65 galleries will participate in this year's fair, which returns to The Shed.
20th & 21st Century Auctions
CHRISTIE'S
Viewing: May 1st – May 12th | Mon – Sat: 10am – 5pm, Sun: 1pm – 5pm
Auctions: May 9th – May 12th  | 20 Rockefeller Plaza
Auction Highlights
The Collection of Thomas and Doris Ammann (20th Century Art, including works by Andy Warhol, Robert Ryman, and Cy Twombly)
The Anne H. Bass Collection (19th and 20th Century Art, including works by Edgar Degas, Claude Monet, and Mark Rothko)
SOTHEBY'S
Viewing: May 6th – May 19th  | Mon – Sat: 10am – 5pm, Sun: 1pm – 5pm
Auctions: May 16th – May 20th  | 1334 York Avenue
Auction Highlights
The Macklowe Collection (Works by Mark Rothko, Gerhard Richter, Agnes Martin, Jeff Koons, Andy Warhol, Jean Dubuffet, Roy Lichtenstein, and Donald Judd, among others)
PHILLIPS
Viewing: April 30th – May 18th  | Mon – Sat: 10am – 6pm, Sun: 12pm – 6pm
Auctions: May 18th – May 19th  | 432 Park Avenue
Auction Highlights
20th century and contemporary works by Mark Rothko, Yves Klein, Jean-Michel Basquiat, Carmon Herrera, Jonas Wood, among others
This is the largest Francis Bacon exhibition ever staged in the north of England displaying more than thirty paintings, alongside a group of rarely seen drawings and documents, the exhibition aims to make visitors think differently about the artist's "bleak and depressing" output.
Francis Bacon often painted a ghost-like frame or structure around the subjects of his paintings. This powerful device skilfully draws our attention to the figures within his work, intensifying their emotional state to us the viewer. Francis Bacon: Invisible Rooms looks at some of the artist's most iconic and powerful paintings with a special focus on this recurring motif in his paintings.
An element introduced by the artist in the 1930s, Bacon used a barely visible cubic or elliptic cage around the figures depicted to create his dramatic composition. The exhibition demonstrates the ongoing development of the motif, which Bacon tested in different ways from its inception. A period of experimentation on paper in the late 1950s and early 1960s gave way to a greater spatial complexity in the late 1960s, 70s and 80s, where the cubic cages were transformed into theatrical spaces, demonstrated in 1967's Triptych Inspired by T.S. Eliot's 'Sweeney Agonistes' (Hirshhorn Museum and Sculpture Garden).
There is a parallel exhibition of works by the Austrian painter Marie Lassnig which provides the first UK retrospective of one of the 20th century's most original painters.

For a review of the exhibition click here.

For more information click here.