An agent is solely and exclusively engaged to maximize the financial return and impact of an artwork or collection on the market. The Fine Art Group's dedicated Agency team can add significant value through seamless sales management, financial reporting and marketing optimization.
We take care of every detail of the sale process, from initial valuation all the way through to post-sale reporting and analysis, ensuring that the client communication and involvement is tailored throughout.
20 Year Track Record. Our global team has had over 20 years proven experience in Agency for a wide array of collecting categories.
First In, Last Out. Through our in-house services, we can manage every detail of the sales process and ensure dedicated and constant contact throughout.
Creative Solutions. We've worked with a wide array of magnificent collections and objects, and know how important marketing, exhibition and staging can be when bringing objects to market.
We excel in complexity. We work across categories, locations, and sales channels to ensure the property is offered at the optimal price and platform.
Dynamic Planning: Whether it be with auction houses, major dealers, or directly with the world's most prominent collectors on private treaty sales, we know that our considered strategy will reflect the most dynamic and successful approach.
Financial Terms. We have secured hundreds of millions of dollars of guarantees on behalf of our clients and investment funds, and remain uniquely positioned to guide our clients and consignments through complex consignment plans and enhanced financial terms.
THE AGENCY PROCESS
PHASE 1 — APPRAISAL & DETAILED SALE STRATEGY
Once we have had the opportunity to review the artworks a client is thinking of selling, we then present a comprehensive menu of strategies for the property and explain how they differ in terms of timing, profitability, and exposure.
PHASE 2 — PRE-SALE POSITIONING & MARKETING
For any Agency process with The Fine Art Group, our services constantly evolve around the client and the demands of the market. Our long track-record and independence in the art market mean that our strategies and tactics will look at the depth and breadth of the market, and the various sales channels and platforms that can be utilized.
PHASE 3 — SALES MANAGEMENT
We know the key players in this market and, in turn, our sales strategy will look at creative, innovative, and profitable methods including all the major auction houses, private dealers and private clients. Our unique position allows us to negotiate and manage all agreed sales, including maximizing profits through best-in-market consignment terms and broad market reach.
PHASE 4 — POST-SALE MANAGEMENT
Crucially, our role through Agency is to serve as both an advocate for the artworks on the market, as well as a continual advisor to all key stakeholders throughout the process. With Philip Hoffman and our Senior Commercial Team overseeing each Agency client, we can tap into strategic market resources and secure the most favorable financial terms for our clients.
For Agency inquiries please contact: agency@fineartgroup.com
Case Studies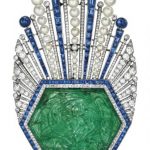 Christie's, June 2019
Single Owner Sale: Maharajas & Mughal Magnificence
The Fine Art Group advised on Maharajas & Mughal Magnificence, a landmark auction of 400 pieces of jewelry, art and gemstones, that took place on 19th June 2019 at Christie's, New York. As part of our agency service, The Fine Art Group managed the sales strategy on behalf of the seller; from negotiating terms with the auction house and driving the marketing strategy to promoting the collection to our own private network of collectors. The auction realized $110 million, a record-breaking result for any auction of Indian art and jeweled objects.

SERVICES PROVIDED:
– Assessment of market conditions to determine the appropriate sales approach
– Negotiation of sale terms with the auction house
– Pre- and post-sale logistics and management
– Enhanced marketing strategy
– Press and social media coverage
– Publicizing the collection to The Group's private network of collectors
– Exclusive views and tours of the highlights at Christie's in London, Geneva, New York and Hong Kong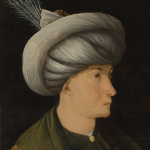 Record breaking sale of an Old Master Painting
A client decided to sell two important paintings by the workshop and followers of Gentile Bellini. We negotiated favorable terms, enhanced marketing, and managed the logistics for the sale of two paintings by the workshop ensuring that both surpassed their estimates. The Portrait of Sultan Mehmed II sold at Christie's for £935,250 against an estimate of £400,000 – £600,000.
The Portrait of Suleyman the Magnificent sold for over 15 times its high estimate of £350,000 for £5,323,500. The works are the two most expensive works by Bellini and his workshop to come to auction.
Estimate:
£250,000 – £350,000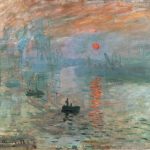 Claude Monet at Auction
The Fine Art Group advised on the auction of a painting by Claude Monet from the artist's Amsterdam series. After negotiating enhanced terms, marketing, and an attractive estimate to encourage competitive bidding, the work successfully sold above estimate.

Estimate:
£7,500,000 – £10,000,000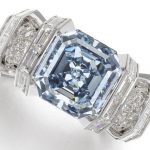 "The Sky Blue Diamond" by Cartier
A client wanted to sell an investment gem weighing 8.01 carats they had bought privately three years previously for $13 million. The Fine Art Group negotiated the best terms with the chosen auction house and managed to secure considerable commission savings. The team devised an extensive global marketing strategy with the auction house, including a wide-reaching press program to maximize exposure and interest. The gem successfully sold at auction in Geneva for $17.5 million.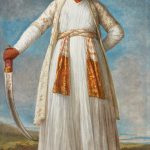 Record breaking sale of an Old Master Painting by a female artist
We represented an important client in the sale of Elisabeth-Louise Vigée Le Brun's Stunning 1788 Portrait of Muhammad Dervish Khan, Holding His Sword in a Landscape. We negotiated favorable terms, and prime lot location in the sale and the exhibition. Our senior specialists were constantly in touch with the Sotheby's experts to ensure proper exposure of the work to the ideal collectors for the piece. The work sold for almost $7.2 million, a record for the artist, and a record for any female artist of the pre-modern era.

Estimate:
$4,000,000-$6,000,000
Bonhams, March 2018
Single Owner Sale: The Walid Juffali Collection
The Juffali family approached The Fine Art Group to advise on the consolidation of their art collection following the death of the patriarch. Our art team provided a full valuation of the collection across the family's three international homes, helped the family identify the piece's best suited to sale and those the family wished to keep for monetary and personal value.
The optimal sales strategy was a single owner auction managed by The Fine Art Group through Bonhams at the family's property Bishops Gate House in March 2018 achieving a 100% sold rate and realizing a total of $10.17 million, three times the estimate.

SERVICES PROVIDED:
– Valuation and advise on art collection
– Assessment of optimal sales strategy
– Pre- and post-sale logistics and management
– Tailored marketing strategy
– Enhanced coverage in the press and social media
– Exclusive reception, dinner, and private view at Bishopsgate House