We provide asset-secured loans for collectors, the art trade and owners of high-quality works of art and jewelry. Our flexible, bespoke financing solutions are designed to meet each client's individual requirements, with a unique combination of renowned in-house art, finance, legal and logistics experts ensuring an unrivaled speed of loan execution.
COMMERCIAL TERMS
Bespoke financing solutions secured against fine art and jewelry
Loans from $1 million to $200 million
Up to two-year initial maturity, with option to extend
50% Loan-to-Value
Competitive interest rates
Fast and confidential in-house collateral appraisal and loan execution process
Loan funding within one week of collateral appraisal
No borrower net worth or credit requirements
Term loans, consignment/advance loans and purchase financing
Loans provided to borrowers globally
ELIGIBLE COLLATERAL
High-quality fine art and jewelry with secondary market (auction market)
Major auction categories – Impressionist, Modern, Post-War and Contemporary
Other collectibles not accepted (no wine, watches, automobiles, etc.)
Loan Execution Process
Stage 1 – Initial Review and Response
Send details of the property intended as collateral
Our in-house Art Team will assess the suitability and value of the collection, and give an answer within 48 hours
Stage 2 – Documentation
If the collateral is deemed suitable, we will issue a term sheet to the borrower
If the term sheet is agreed, further information and documentation will be requested
Loan documentation is then agreed
Stage 3 – Logistics and Funding
Our in-house operations team will arrange for all necessary transport, storage, and insurance requirements
Finalize agreement details
Funding to client
For inquiries please contact: loanenquiries@fineartgroup.com
The Art of Leverage: Using Art & Jewelry as Powerful Financial Tools
Have you considered art-secured lending for your High-Net-Worth individual and Ultra High-Net-Worth clients?
Art and jewelry loans allow collectors to realize liquidity without having to make unfavorable sales to satisfy short-term cash-flow requirements, or simply extract valuable investment capital. Through this form of financing, collections can be expanded, and investment returns can be optimized.
Watch on YouTube
Case Studies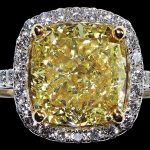 Loan to a UK-based Collector of Art and Jewelry
• 2-year $9 million loan with art collateral remaining in the client's home
• Art collateral included paintings by Ed Ruscha, Jasper Johns, Cy Twombly and others
• Jewelry collateral included important blue diamond, significant sapphire, and iconic diamond necklace
• Flexible terms allowed for collateral swaps and facilitated a museum loan
• Funds used to develop the collection and acquire new artworks for a second property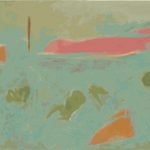 Investment Capital Release from Impressionist & Post-War Collection
• Provided $25 million loan to Swiss-based collector
• Collateral included artworks by Picasso, Monet, Bacon and Warhol
• Artworks stored in Zurich and also exhibited at a major international institution
• All collateral appraisals provided in-house, entirely confidentially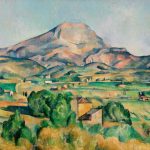 Loan for US Estate Tax
• Provided a one-year advance loan of $6 million, secured against an important collector's estate of Impressionist and Modern paintings
• Allowed the estate to immediately monetize future expected sale proceeds to pay estate taxes
• Collateral comprised a collection of paintings by Picasso, Matisse, Cezanne, Renoir and others
• Delivered maximum sale proceeds from the collection through The Fine Art Group's in-house Art Agency service which was also appointed by the estate to manage the sale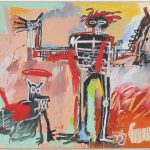 Purchase Financing to a Texas-based Collector
• Purchase financing to a Texas-based collector to facilitate an important acquisition opportunity
• Provided a loan of $4 million, being 50% of the purchase price, to acquire a painting by Jean-Michel Basquiat
• Funding provided to the seller within two weeks of client request