WATCH OUR LATEST EDITION OF THE EDUCATED EYE: HOW TO BUY & SELL SMART
In the upcoming fall auctions, there are three exceptional single owner sales that will be composed of a multitude of objects. These three sales are the Paul Allen sale at Christie's, the Ann & Gordon Getty sale at Christie's and the Hôtel Lambert sale at Sotheby's. In order to navigate these three exceptional sales, we hosted a webinar titled The Educated Eye: How to Navigate a Multi-Category Collection at Auction, using the Hôtel Lambert sale as a case study to explore how to make the most of these opportunities.
The Educated Eye: How to Navigate a Multi-Category Collection at Auction
Join us for a 30-minute in-depth discussion on how buyers can navigate multi-category single-owner sales to identify opportunities and hidden gems within the larger sale context. We will be using the upcoming Sotheby's Hôtel Lambert auction as an example. Our experts will cover various categories of fine decorative arts and furniture.
Watch on YouTube
SINGLE OWNER SALE HIGHLIGHTS
Hotel Lambert, Une Collection Princiere Volume I – V, 11th – 14th October, Paris & Online
The Ann and Gordon Getty Collection, 10th – 25th October, New York
Visionary – The Paul G. Allen Collection, 9th & 10th November, New York
Tips & Opportunities
EXPLORE NEW ASSET TYPES AND COLLECTING CATEGORIES
Both the Ann & Gordon Getty Collection and the Hôtel Lambert sales have a wide range of objects and an accompanying wide scope of prices. Objects at accessible price points create an opportunity to explore new asset classes and collecting categories. For example, if a collector has a particular interest in Chinoiserie, this is a great opportunity to delve deeper into a sub-category such as enamel ware or cloisonné.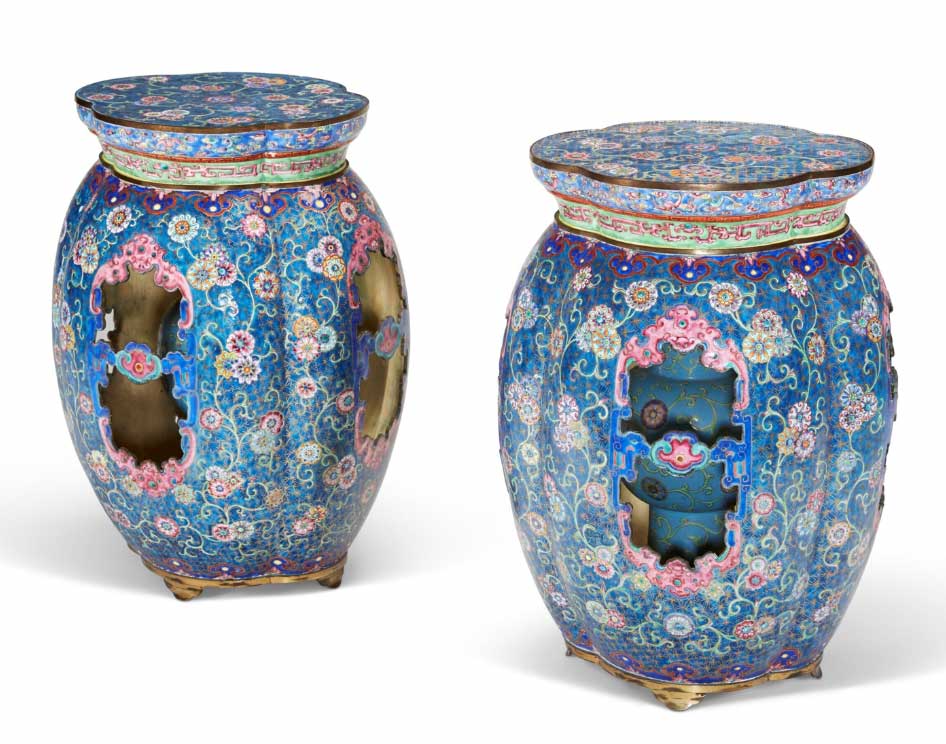 LOOK FOR PIECES THAT ARE FRESH TO THE MARKET
There are a number of pieces in these sales that have been in the market within the last 10 – 15 years. However, as these are single owner sales, there is an opportunity to come across pieces that have not been to market for a generation. For example, this George II Green and Gilt Japanned at Parcel-Gilt Bureau Cabinet last appeared on the market in 1980.
FOCUS ON PROVENANCE
Provenance alone is enough to interest collectors when buying a new piece. Within these sales, there are many objects that have a very rich and deep provenance that should not be missed. This enamel oval dish displaying the Judgement of Moses passed through the Hubert de Givenchy Collection as well as the Yves Saint Laurent and Pierre Berge Collection before ending up at the Hôtel Lambert.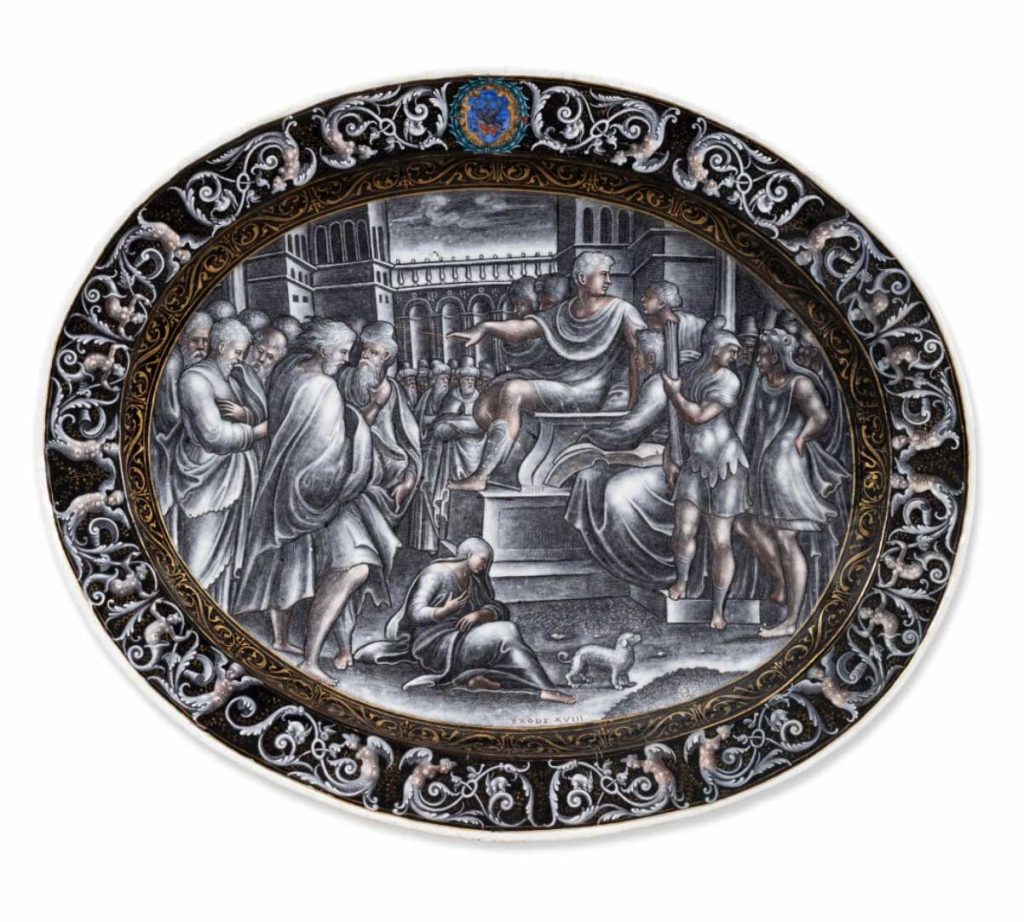 CHOOSE THE RARE, UNIQUE, AND UNUSUAL
Choosing rare and unusual pieces that are unlikely to come up again is a way to ensure you don't miss out! This gorgeous snuff box has the most unusual leopard print pattern adorning the top and bottom surfaces. Despite the unorthodox patterning, the leopard print fits right into the maximalist fashion of the 1700s.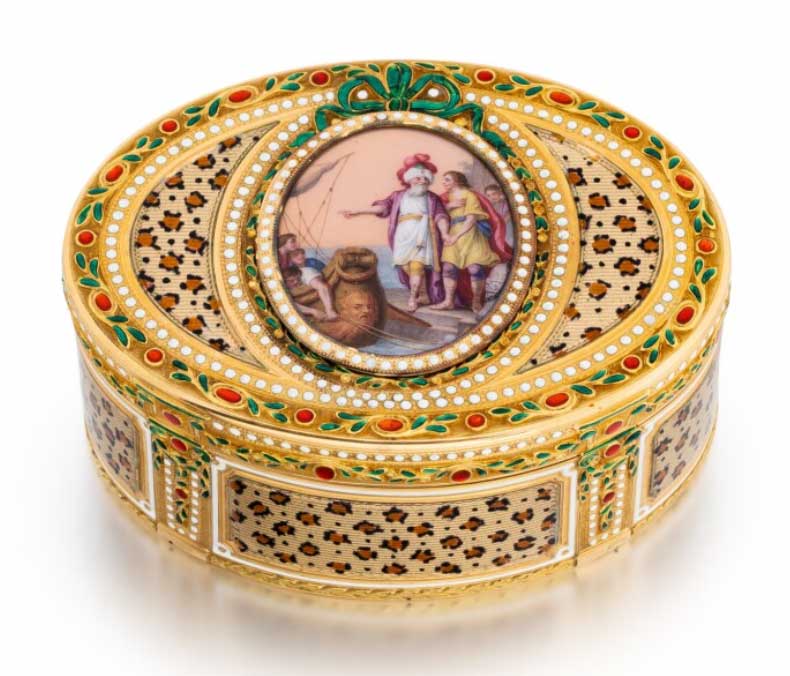 AVOID MULTIPLES AND MORE COMMONLY FOUND PIECES AS THEY TEND TO SELL ABOVE MARKET VALUE IN THESE TYPES OF SALES
OUR SERVICES
Offering expert Advisory across sectors, our dedicated Advisory and Sales Agency teams combine strategic insight with transparent advice to guide our clients seamlessly through the market. We always welcome the opportunity to discuss our strategies and services in depth.
By Jonathan Levy, Head of DACH Region
The German-speaking Art world emerged from this year's seemingly endless summer, with a hat trick of overlapping gallery weekends. Zurich, Munich and Berlin all opened their respective versions of the Corona-friendly format on the second weekend of September, to regional visitors anxious to experience Art IRL.
My forays took me to most galleries, museums and artist-run spaces in and around Zurich, followed by a day trip to Munich, where I was able to visit two extraordinary exhibitions at the Museum Brandhorst and immerse myself in the Bavarian capital's gallery scene.
ZURICH ART WEEKEND
My Zurich Art Weekend started on Thursday evening, with a visit to Acrush, a production company on the industrial outskirts of Zurich. Acrush works with international galleries, museums and artists to realize ambitious large-scale commissions and exhibition projects. The impressive roster of artists includes names like Urs Fischer, Rob Pruitt, Paul McCarthy and the American artist, Darren Bader, with whom Acrush produced a special AI-experience to mark the occasion.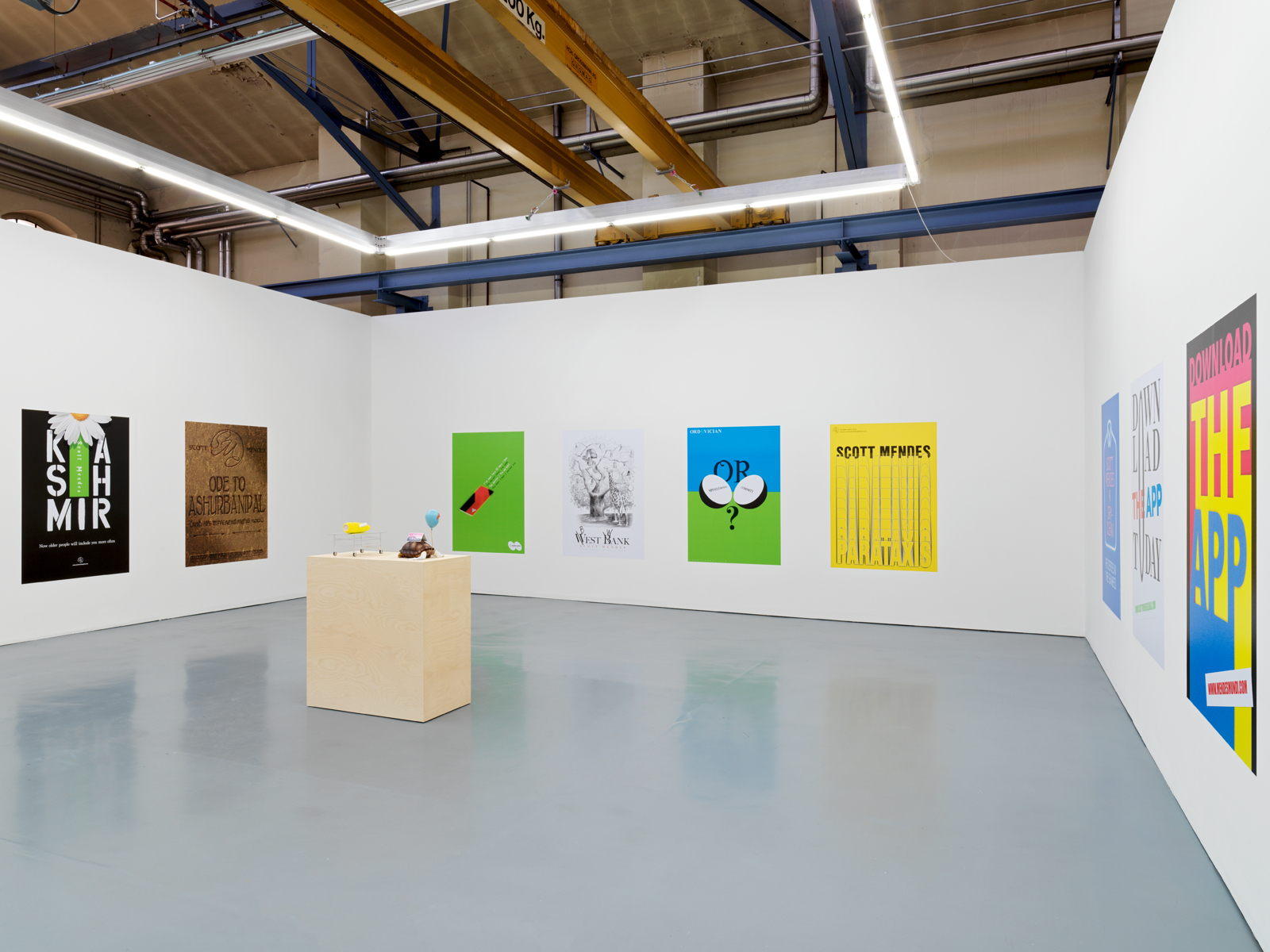 Bader's work falls into a variety of categories, including "trash"- and "impossible" sculptures, "pairings" and "collaborative installations". Using a range of experimental media, Bader explores inter-connections between seemingly disparate narratives and objects and presents the viewer with surprising and often humorous juxtapositions. In the current exhibition, entitled "Character Study", Bader expands and confuses the object nature of art. He presents an experience in augmented reality that merges guided city walks in New York and Zurich, simultaneously. These walks are accompanied by an AR-character that can be produced and purchased in any desired scale. One version of the 3D character – part turtle, part cartoon – is placed at the centre of the exhibition space. The walls show posters of "Scott Mendes", Bader's fictitious travel agent, whom the artist developed as a mobile application for the 2019 Venice Biennale, to add an extra layer of content to the already crowded Arsenale and Central Pavillion exhibitions.
Over at Karma International, visitors are invited to explore the gallery's massive 2-floor extension in an empty furniture showroom. The group exhibition in the new space combines exceptional works on paper by Meret Oppenheim and Bauhaus stage proposals by Xanti Schawinsky from the 1930s, with large paintings by Ida Ekblad and installation pieces by Sylvie Fleury, Pamela Rosenkranz, Ser Serpas and Vivian Suter.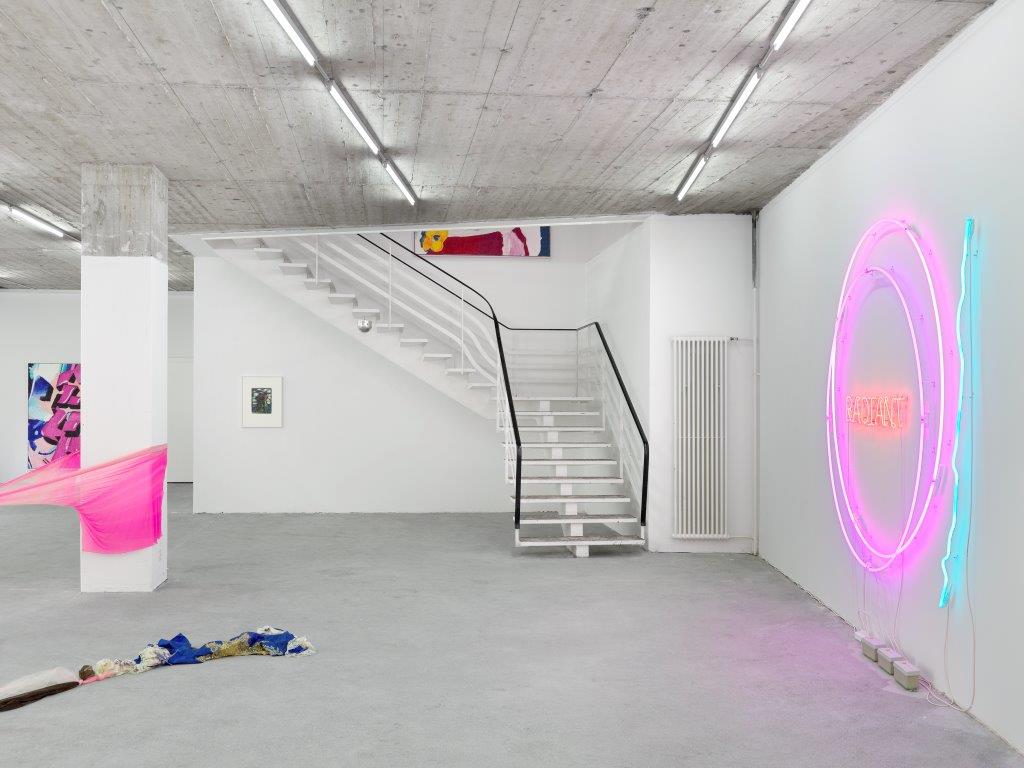 Across the street, the gallery presents an exhibition curated by former artistic director of Documenta, Adam Szymczyk. The show is dedicated to Elisabeth Wild, whose colourful geometric collages, made from found magazine clippings, contrast against works by Raúl Itamar Lima and Sophie Thun.
The Swiss response to London's Mayfair gallery scene, is the area between the infamous Kronenhalle restaurant and the soon-to-be opened, David Chipperfield-designed Kunsthaus.
Opening on Friday afternoon, ZAW-visitors were invited to discover shows by Georg Baselitz (Levy Gorvy with Rumbler), Mira Schor (Fabian Lang Gallery), Jannis Kounellis (Larkin Erdmann), Matt Mullican (Galerie Mai 36) and Sarah Slappey (Gallery Maria Bernheim). Galerie Eva Presenhuber opened a new gallery on Waldmannstrasse, with a solo exhibition of large, colourful works by the American painter, Joe Bradley.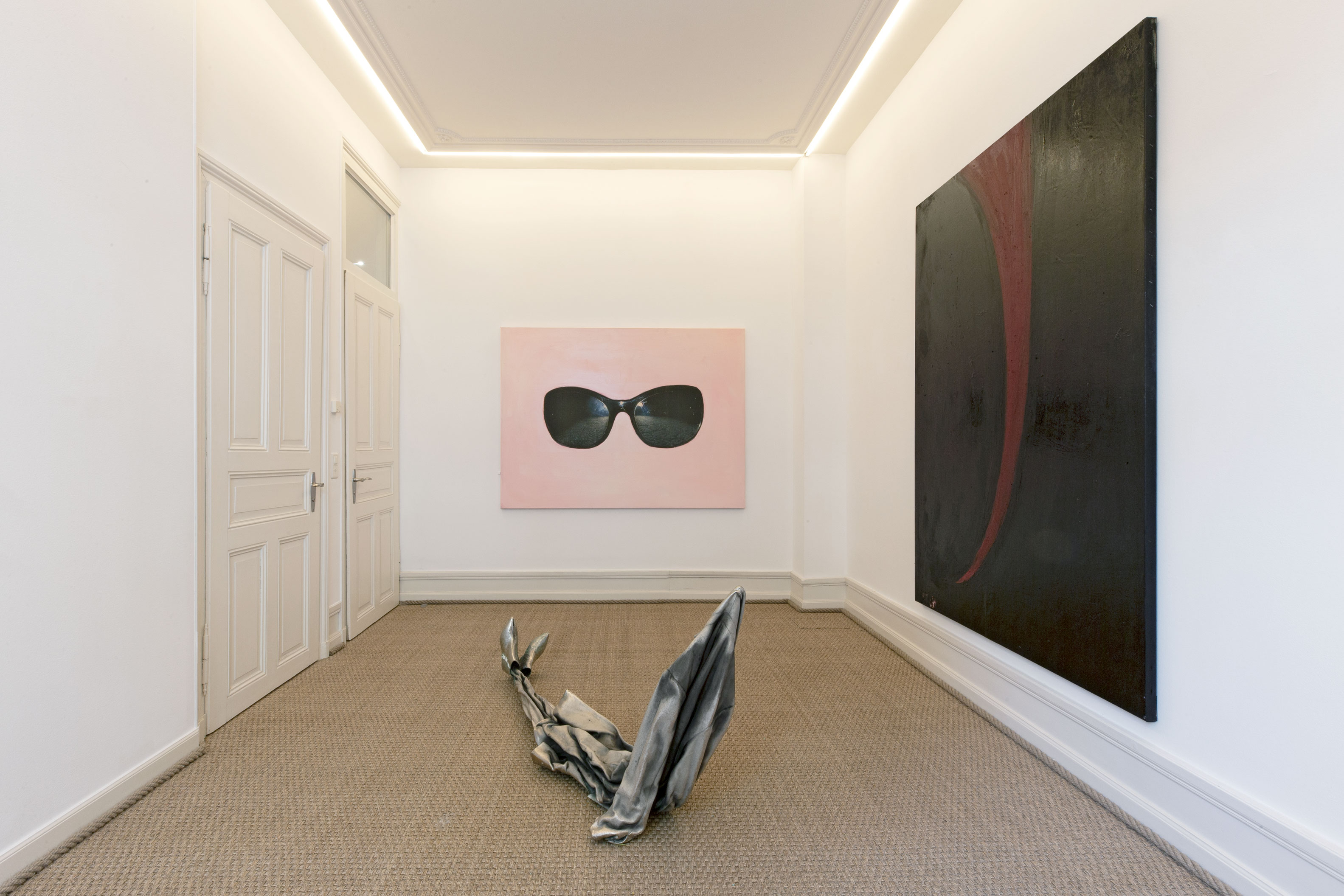 Next door, at Tobias Mueller Modern Art, visitors are greeted by wall-mounted installations and large paintings by American artists, including Julian Schnabel, Terry Winters, Virginia Overton, Philip Taafe and Tim Rollins & K.O.S (Kids of Survival). Climbing up the stairs to Galerie Bernhard on the second floor, we find an intimate display of new works by the Swiss-born, Berlin-based artist, Tobias Spichtig, whose paintings of sunglasses and resin sculptures of languid figures radiate the sense of primitive coolness inherent to underground youth culture, which creates the perfect transition from the elegant showrooms of uptown Rämistrasse to the local scene of artist- and curator run off-spaces that would round off my Zurich Art Weekend after a good night's rest.
VARIOUS OTHERS, MUNICH
On Monday I left for Munich to catch the end of "Various Others", a slightly different response to the Zurich and Berlin gallery weekends. The event is organized and hosted by VFAMK E.V., the Society for the Promotion of Munich's External Perception as a Cultural Location. In this year's edition the organizers asked local gallerists to host cooperative art projects together with other foreign gallery friends.
Galerie Nagel Draxler invited Lars Friedrich (Berlin) to its recently opened Munich dependence, for a sensual exhibition of paintings by the German abstract painter, Stefan Müller and a group of large scale leather leaves by the South Korean artist Min Yoon.
Other visiting galleries include Thomas Dane (at Jahn und Jahn), Sultana and Peres Projects (at Nir Altman), Emanuel Layr (at SPERLING) and Esther Schipper (at Walter Storms Gallery).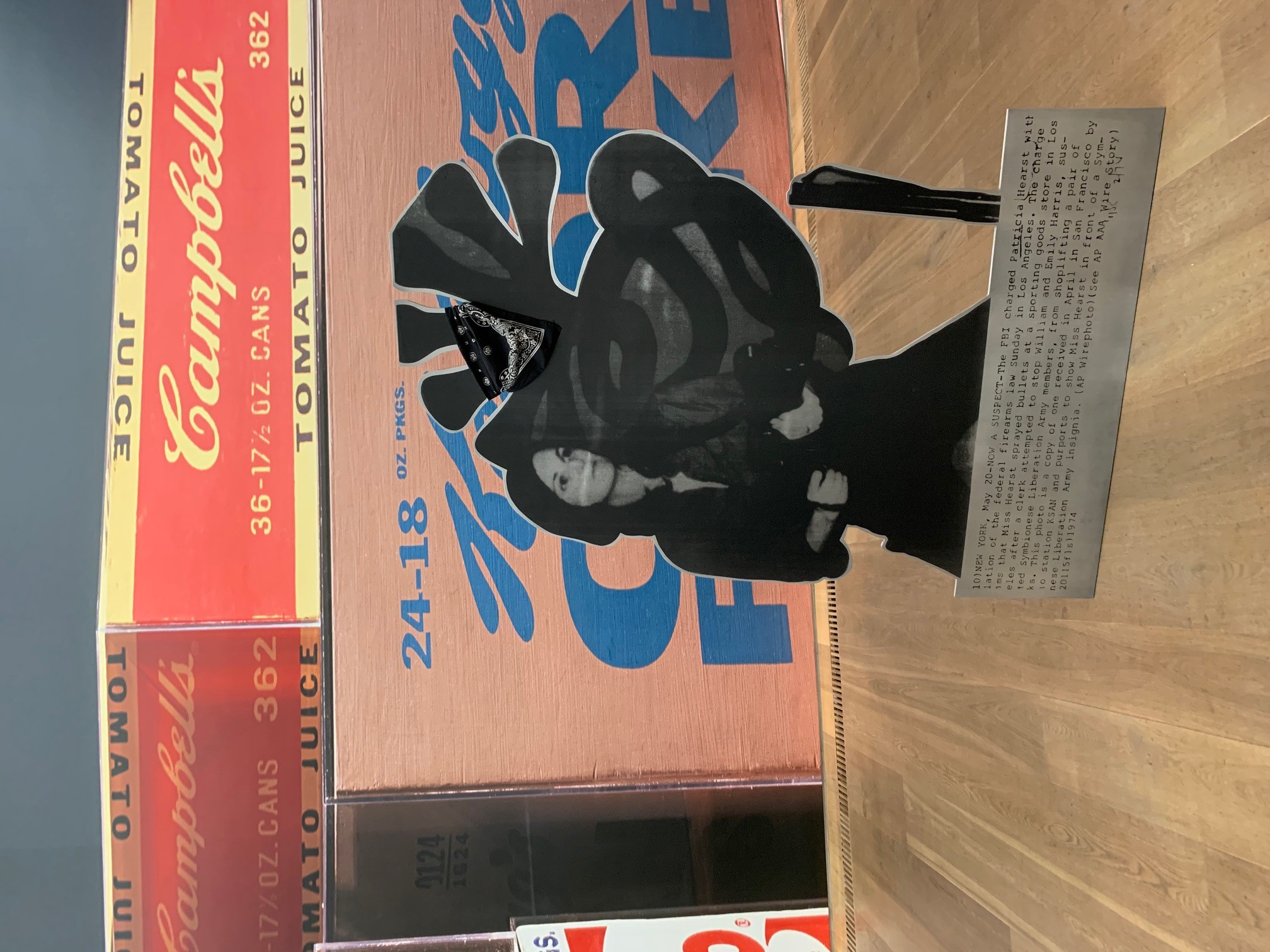 The highlight of my trip to Munich, however, was the impressive collection display at the Museum Brandhorst, and the fantastic mini-retrospective by Glaswegian artist, Lucy McKenzie (1977).
Walking into the museum, I stared down the barrel of Patty Hearst's machine gun, in one of my favourite works by the American artist, Cady Noland. The menacing sculpture is placed against a huge backdrop by Louise Lawler and is flanked by two St. Petersburg-style displays of works by Andy Warhol. The Brandhorst collection spans the period from 1950 to the present day and boasts not only the largest collection of works by Warhol, but also substantial holdings of works by Cy Twombly that fill the entire upstairs galleries.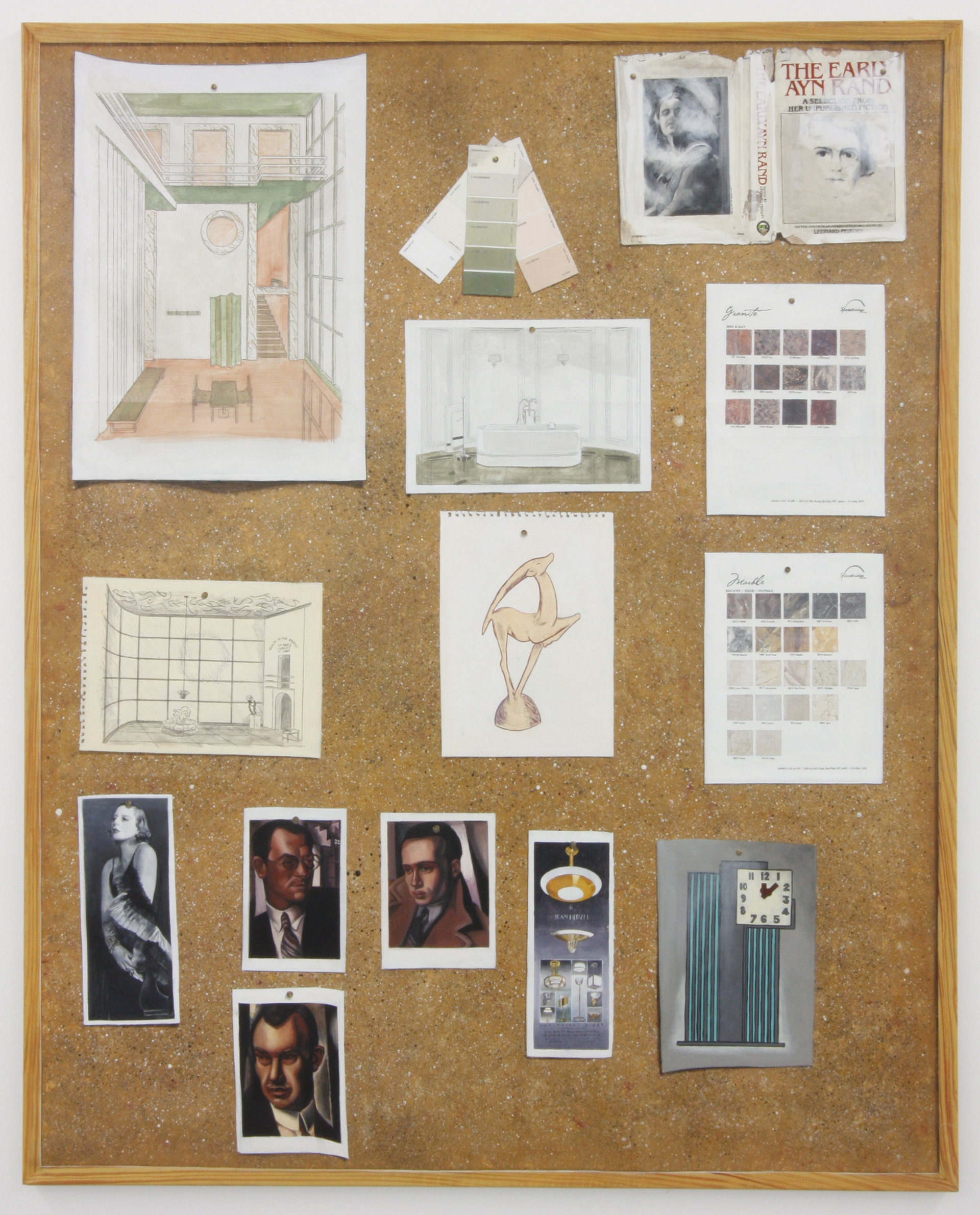 Walking down the large staircase into the museum's belly, the first thing I notice is a long painting by Lucy McKenzie, entitled "Mooncup", originally designed to mimic a multi-storey advertising banner. It leads into the artist's first retrospective exhibition, which curator Jacob Proctor structures along the artist's successive artistic phases. The show begins with a salon display of paintings, reminiscent of McKenzie's Dundee diploma show in the late 1990s and moves through different iconic bodies of her work. The interest in painting and its conceptual potential was strongly influenced by German painters like Kai Althoff and Martin Kippenberger, whom McKenzie discovered during an Erasmus exchange in Karlsruhe. Her blown-up architectural maquettes reference the work of early modern architects like Charles Rennie Mackintosh and Adolf Loos. McKenzie creates fantastically immersive spaces that shrink the viewer and invite reflections on the power shared by architecture, design and authoritarian regimes. McKenzie's further studies at the Van Der Kelen School for decorative painting in Belgium resulted in a series of "Quadlibet-"paintings. McKenzie uses these arranged inorganic still lives as powerful moodboards on which to experiment, juxtapose and confront themes of social and political tension. In one such moodboard McKenzie imagines the task of an interior designer, balancing colours, materials nd surfaces for a Fascist bathroom, with a glass door aptly labelled "Avanti".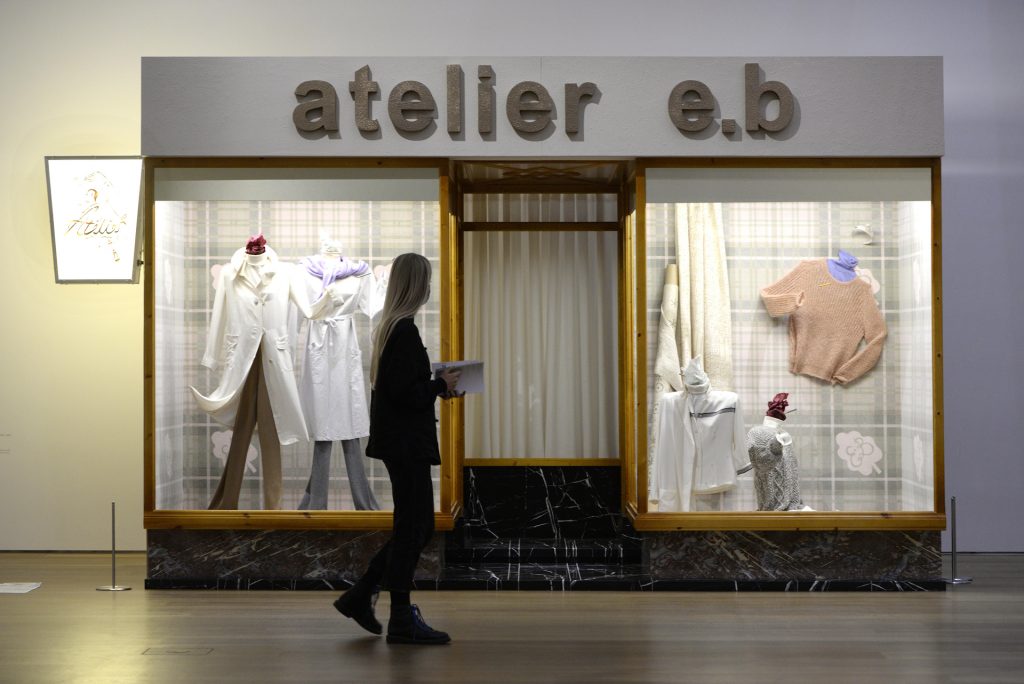 Delighted by the humorous, thought-provoking and enormously skillful display of Lucy MkKenzie's work, I leave the museum in search of a typical Munich "Wirtshaus" and the hope that I will continue to be able to travel and experience more great exhibitions as the months get colder.
Inaugurating Modern Art's new space on Bury Street is a group of recent paintings by Austrian artist Martha Jungwirth. Born 1940 in Vienna, much of her reputation, influence and exhibition history has been confined to central Europe. Although recognised during the 1960s – 1970s (she participated in Documenta 6, 1977) she had since faded from international view until 2010, all the while remaining an important figure in the Vienna art scene. This turning point is often linked to the inclusion of her work in a group show curated by German painter Albert Oehlen at the Essl Museum in Austria that year. While many of the subsequent commercial exhibitions over the past decade have presented historical bodies of work, Modern Art's new exhibition presents paintings and works on paper from the past few years.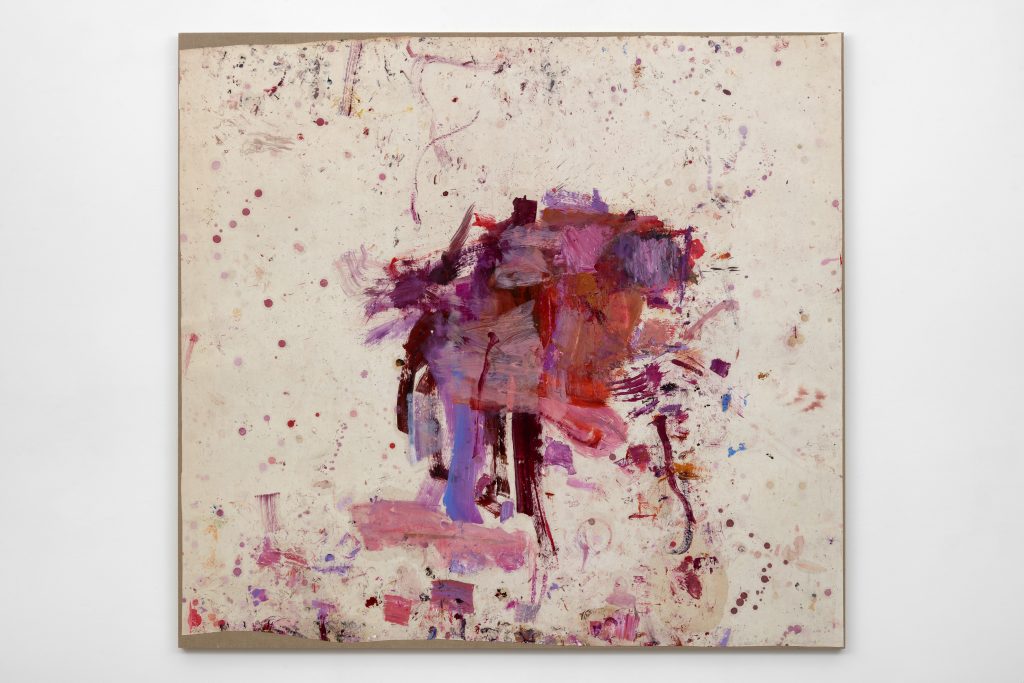 Jungwirth's work elides numerous art historical genealogies while somehow standing apart from them. Studying in the 1950s and early 60s, the prevailing artistic winds of the time are evident in her handling of mark and gesture. Cy Twombly and Joan Mitchell are often mentioned, and there's certainly a lyrical nature to her late career abstraction which might be traced to the tail end of Abstract Expressionism. Like numerous artists of her generation, the lingering presence of Surrealist interests – especially automatism and the role of chance – greatly inform her practice.
One of the most notable aspects of her work is the prominence of touch, centre stage. Her surfaces are splattered, stroked, stained, dragged and brushed into existence, while large expanses of empty sheet are left lightly touched, leaving the buff brown of the card she often uses to become a primary component of the overall personality of each work. As such, her gestures have been likened to 'actors on a stage': individual marks dancing with each other across the sheet.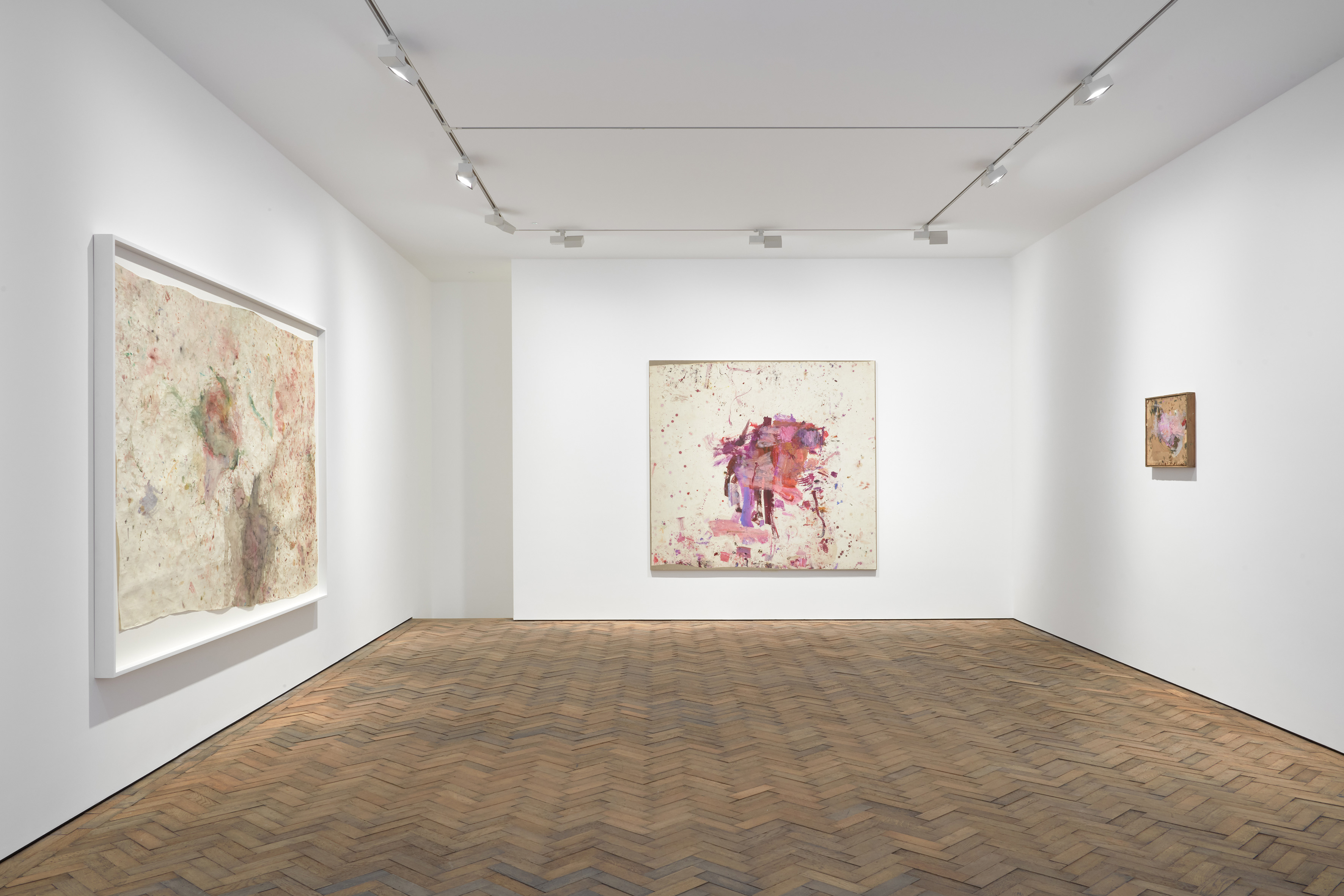 Numerous works in oil are marked by purposefully visible, paint-y finger prints from where the artist has handled the sheet in the studio. Understood art historically, these could be seen as a sort of joke on the dogmatic clash between AbEx with Pop and Minimalism in the 1960s. Where AbEx asserted the singular authorship of the artist as a uniquely endowed creator of meaningful works, Pop and Minimalism – in line with left-leaning literary theory of the time – denied the 'hand of the artist' almost entirely. Perhaps given a further twist, the predominant shades in recent works are bright pinks, rich maroons, vivid reds and deep purples – a decidedly fleshy, even bruised, palette. Whether understood as a record of a performative act, or a physical encounter with the artist's touch, the body is consistently evoked in her work as painterly presence.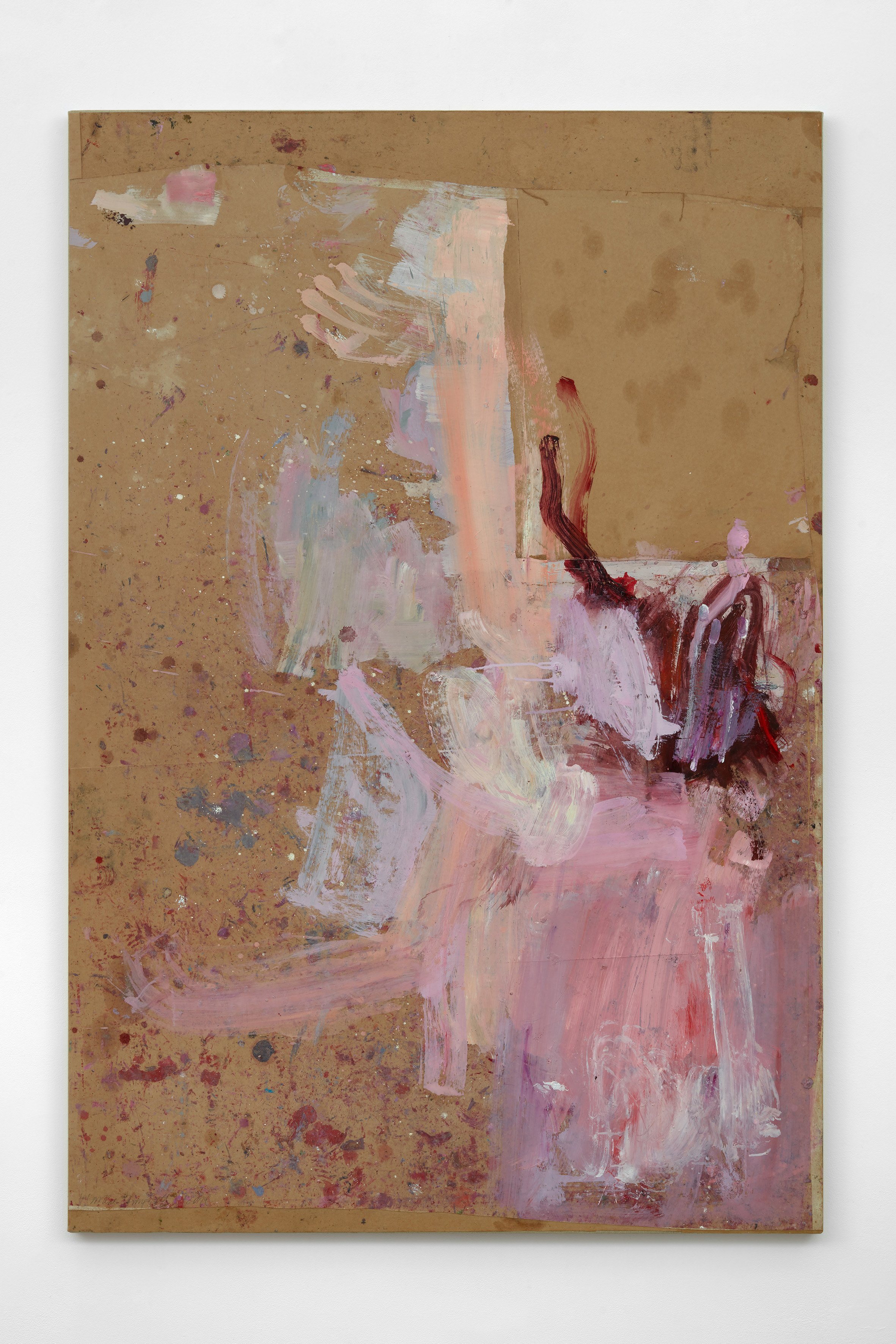 The title of a solo show in 2013 at Galerie Cinzia Friedlaender, Berlin provides further insight on her views to the artistic milieu of her early career. Pädagogisch wertlos – translated as Devoid of Pedagogical Value – may refer to her ten years as an art school professor in Vienna, but could well be a rejoinder to see the value of her work in tactile, visual pleasure. Where so much of AbEx was high-minded (even quasi-spiritual in the case of Rothko) – the show title suggests that retinal pleasure is as important, if not more so, than lecturing the viewer with a diffuse, overbearing rhetoric beloved of many mid-century abstractionists. Perhaps a plea to see colour as colour, and to enjoy it as such, rather than as an existential cry into the abyss.
Guilty, like many, of coming to her work in the past decade we've followed this later career reappraisal with considerable attention. Market interest has become fierce in recent years, with an auction record of 80,000 EUR (with fees) set in March 2020. While her work rarely left central Europe for many decades, those further afield – such as the Rubell Family Collection in Miami – have now acquired her work in depth. Likewise a show at Fergus McCaffrey, New York in 2019 was the artist's first commercial exhibition outside Europe. As such the current presentation at Modern Art, closing 26 September 2020, presents a cherished opportunity to see a new body of recent works in the round. Not to be missed!
---
Banner Image: Copyright Martha Jungwirth. Courtesy the artist and Modern Art, London.
As New Yorkers took shelter amid the March Covid-19 lock-down, many collectors fled to the Hamptons, the eastern tip of Long Island better known as a playground for the wealthy rather than a place to buy art.
Well, times have changed. Beginning in June 2020, the openings of East End outposts from established New York based galleries started attracting attention in the press. Skarstedt, Van de Weghe, Michael Werner, Pace and Sotheby's Private Sales are among some of the newest spaces in the beachside community. These businesses join the long-established East Hampton galleries Ross + Kramer, Rental Gallery, Harper's Books, Eric Firestone and Halsey-McKay.
Within two blocks visitors can now hit numerous galleries and see some very good art from established names. The offering is a mix of curated exhibitions – such as Yoshitomo Nara's After all I'm cosmic dust at Pace – and Sigmar Polke, Francis Picabia and Friends at Michael Werner, while Skarsdedt feature various works by assorted blue artists from their roster including Eric Fischl (a Hamptons resident), Sue Williams, George Condo and David Salle. The Sotheby's space offers a wide presentation of property across sale categories: post-War and contemporary art, design, jewelry and watches. In an effort to create comradery and patronage amongst neighbors, many of the East Hampton spaces stay open late on Thursday evenings to host pandemic-style receptions with masks and hand sanitizer at the ready.
Changes are certainly underway in the artworld and the length of the gallery leases could be an indication of how long these dealers expect to make use of their new East End spaces. Although Pace has taken the lease until October 2020, others like Van de Weghe have signed for three years while Hauser & Wirth have a one year lease in Southampton, only a few miles down the highly trafficked highway 27. Also in Southampton is Emmanuel Di Donna's new space Sélavy, showcasing fine art and design.
Following are a selection of my photos from my July gallery visits in East Hampton: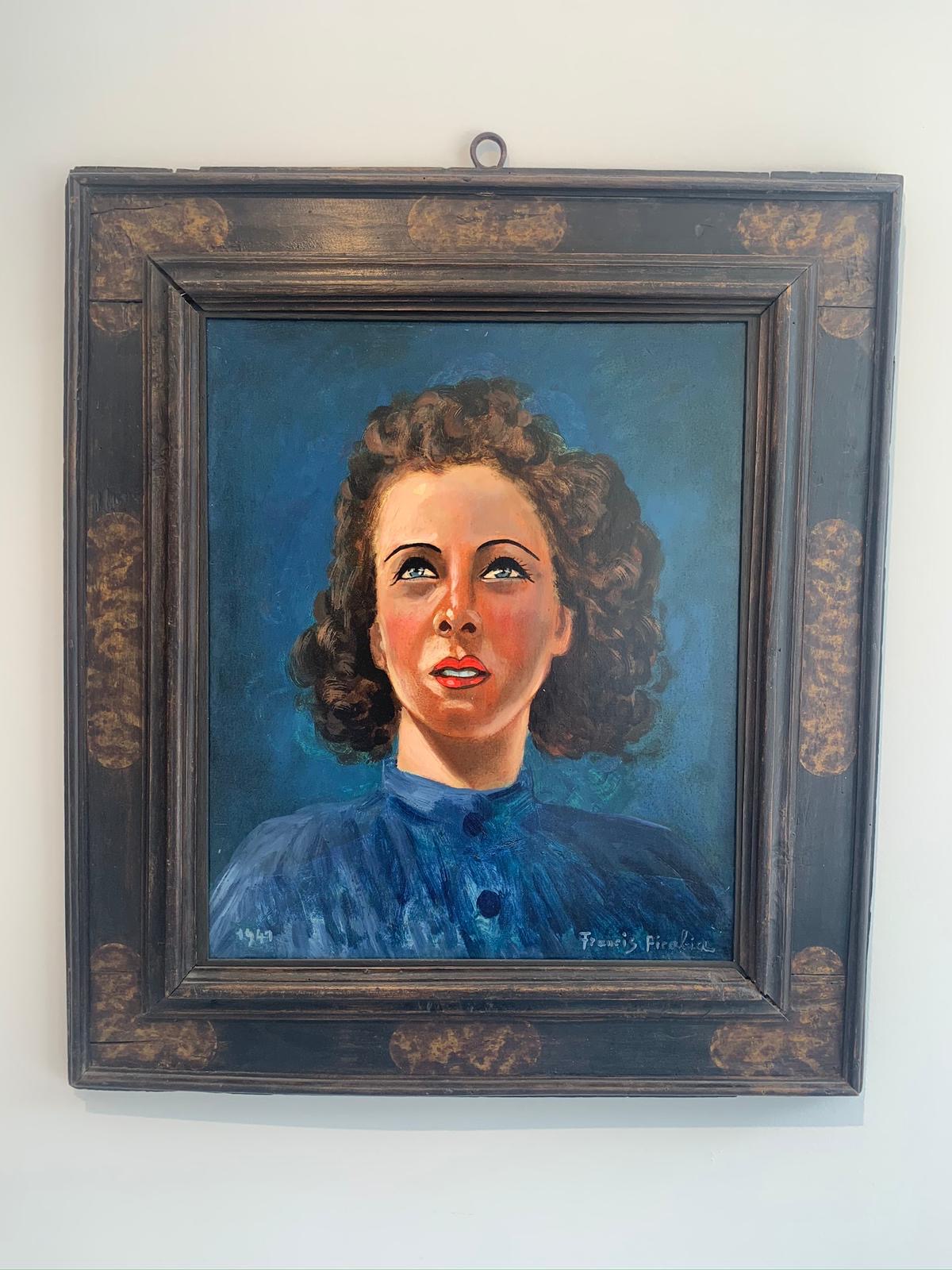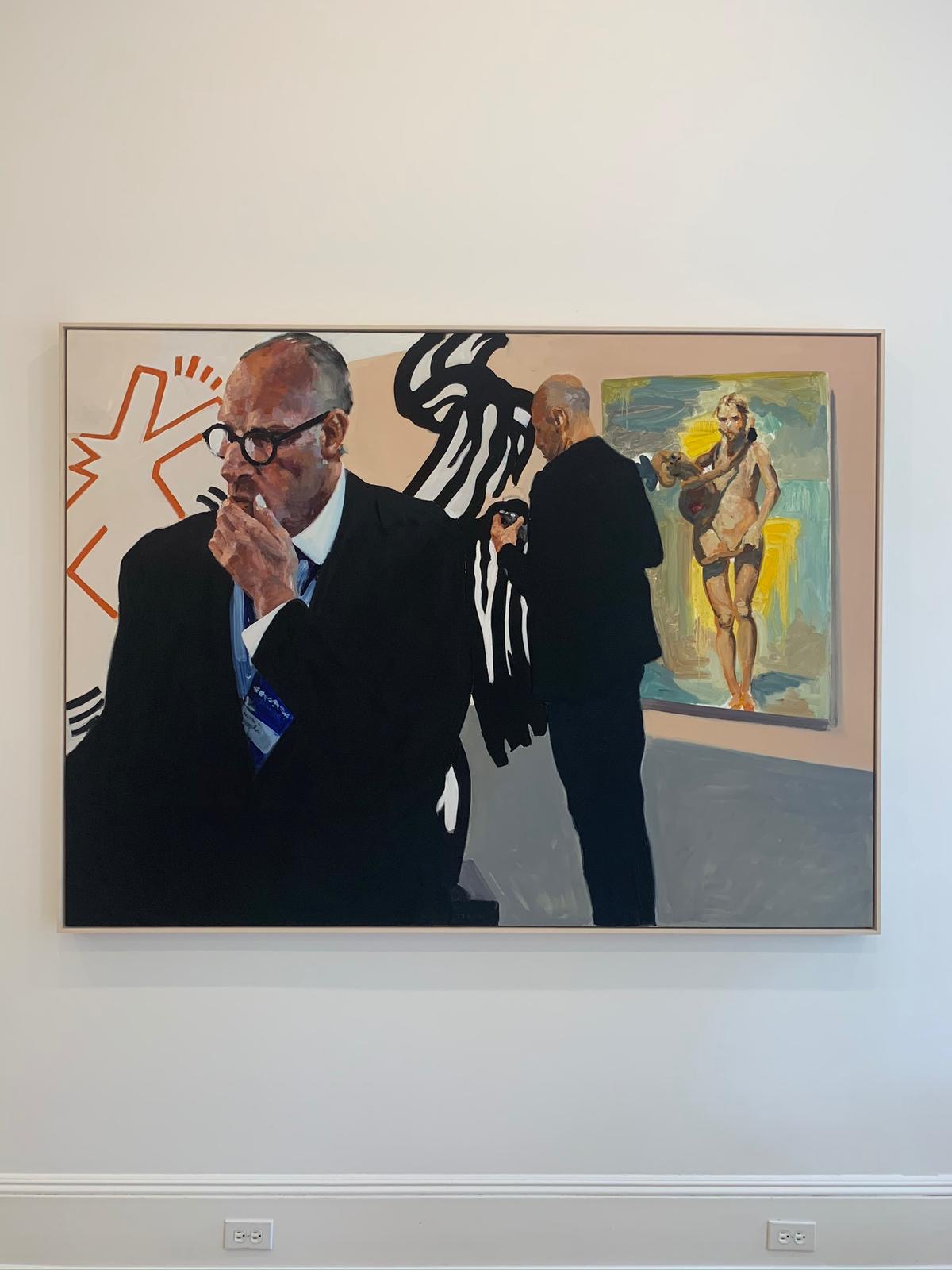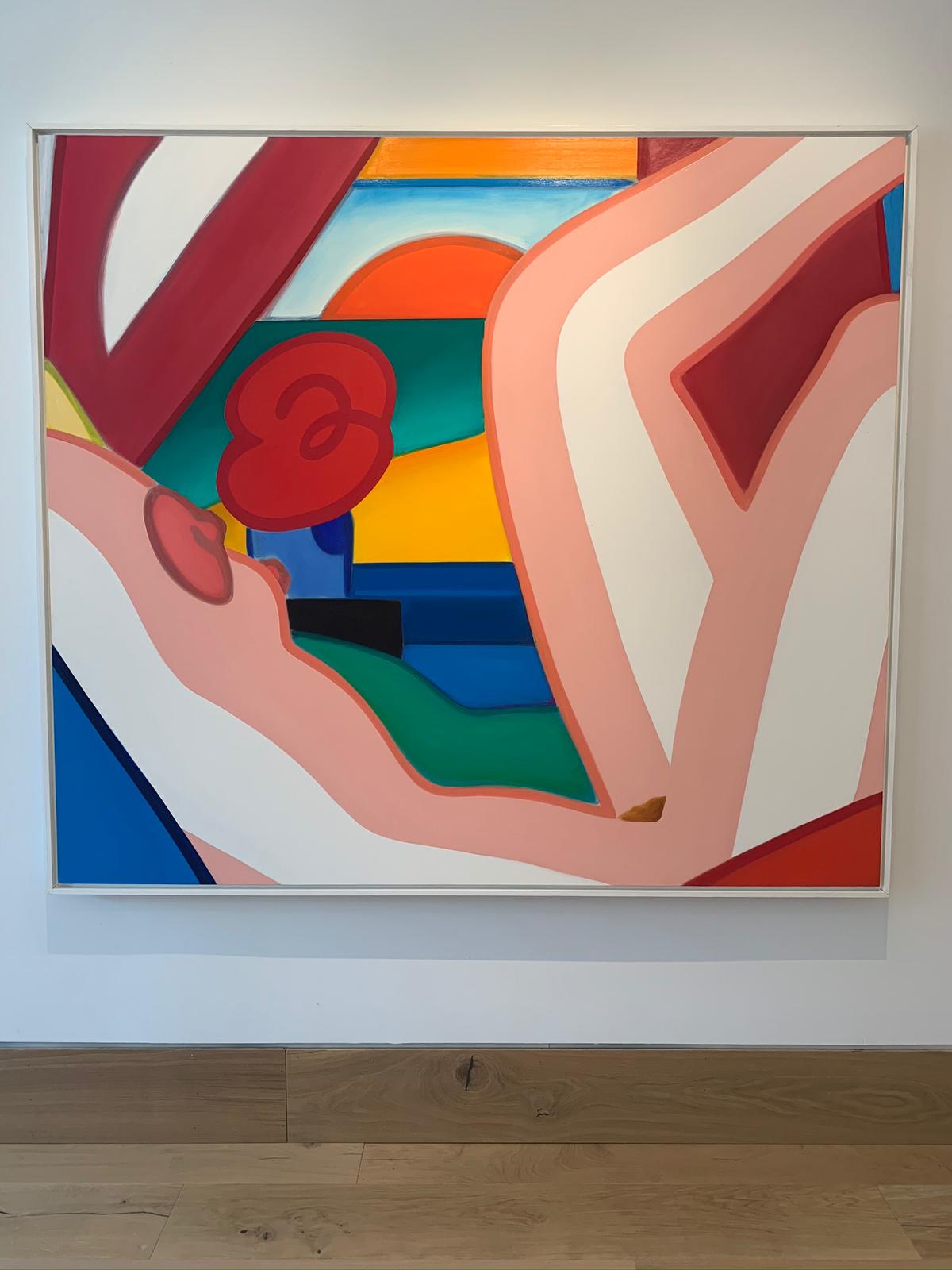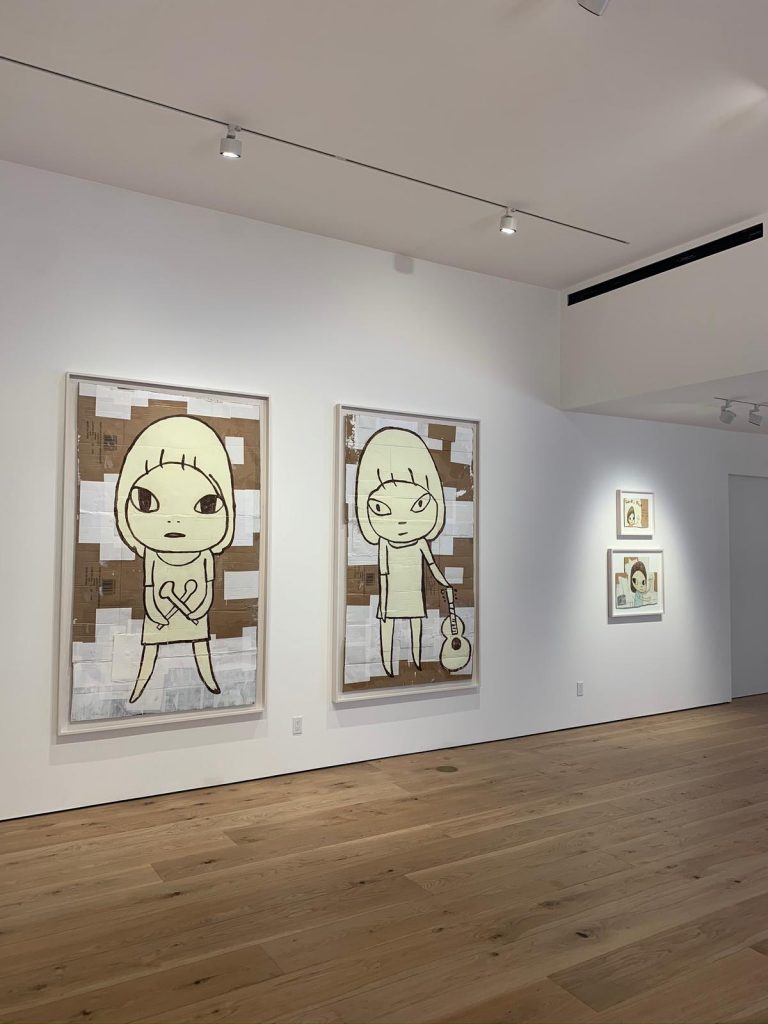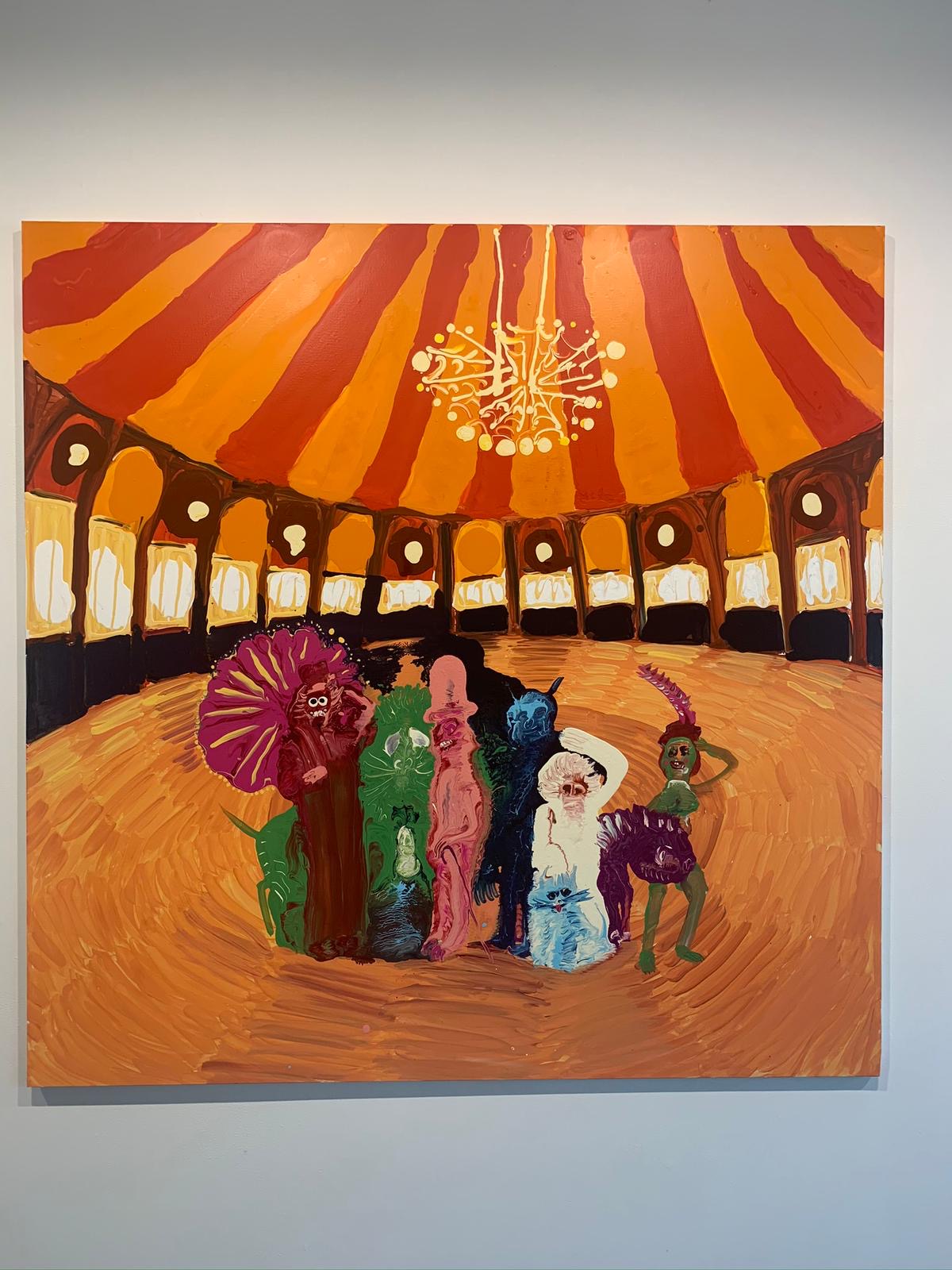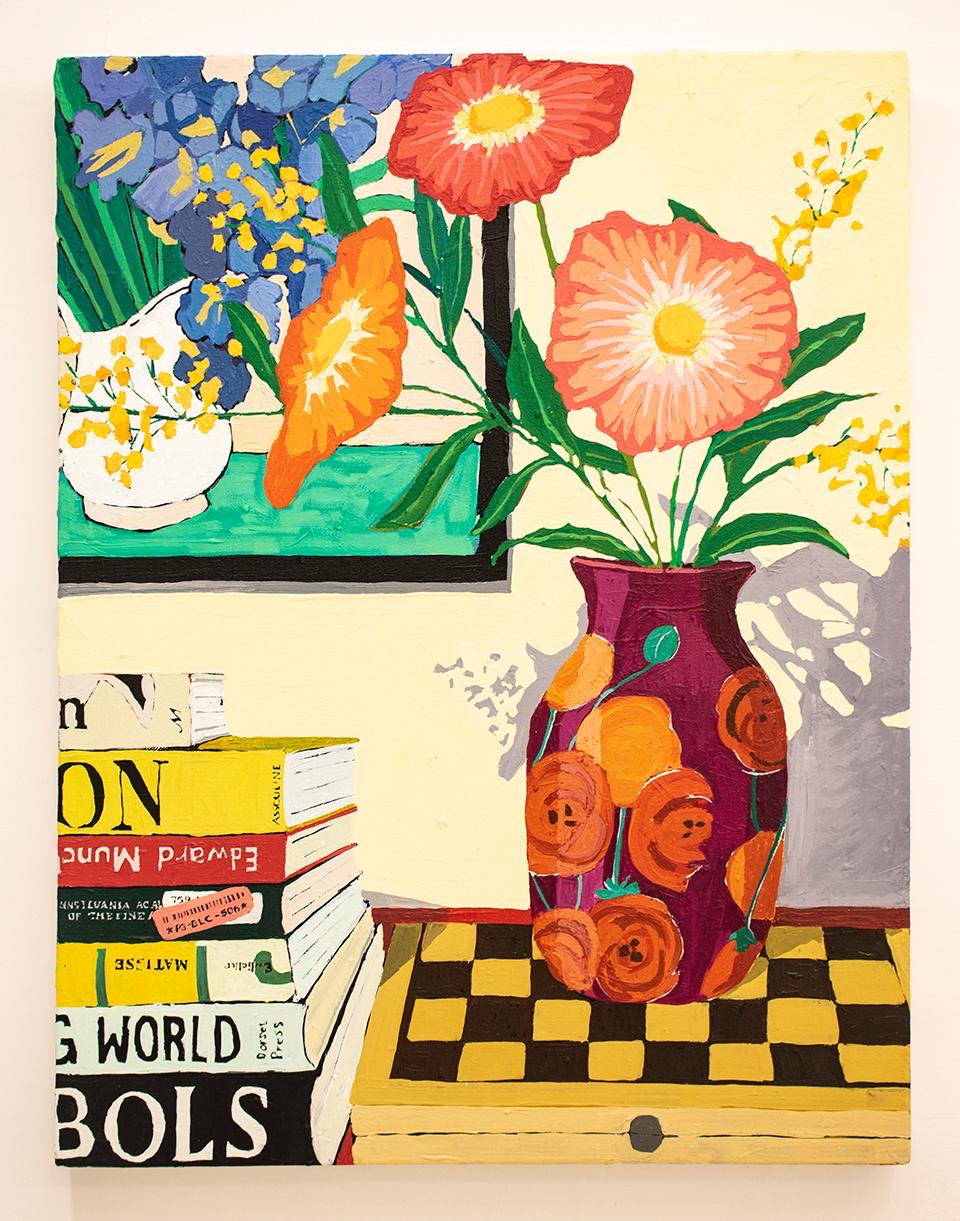 The Advisory team at PMAA is excited to bring you some of the objects of our affection this Valentine's Day, including jewelry, fine art, handbags, wine, rare books and decorative arts. Hand-picked by our specialists and advisors, from upcoming sale venues, we hope that our selections inspire your gifts for your valentines this year.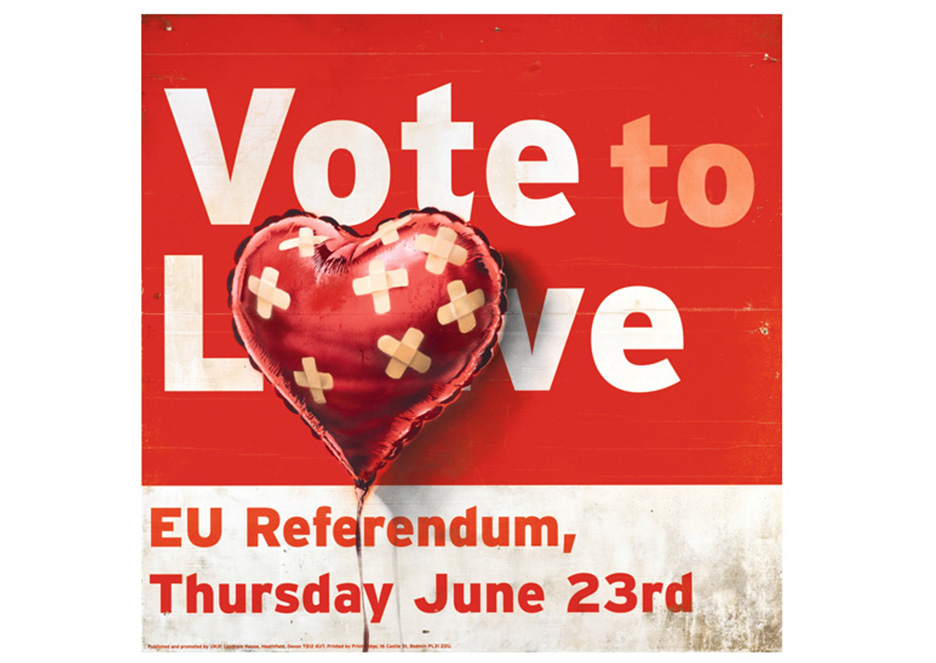 Sotheby's
February 11, 2020 – Contemporary Art Evening Auction
Sale L20020
Lot 3

Banksy
VOTE TO LOVE
Spray paint on UKIP placard mounted on board
46 x 46 x 3 1/4 in.
Estimate: $522,840-$784,260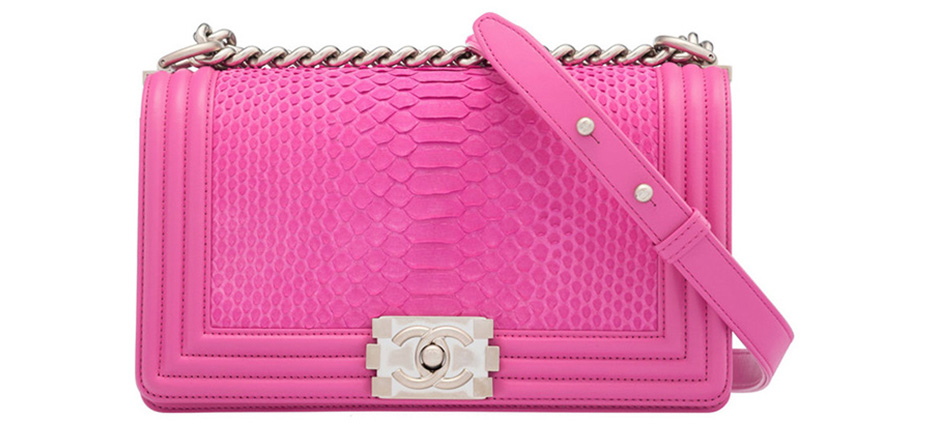 Heritage Auctions
May 3, 2020 – Luxury Accessories Signature Auction
New York #5505

Chanel
Matte Pink Python Medium Boy Bag
Estimate: $3,000-$4,000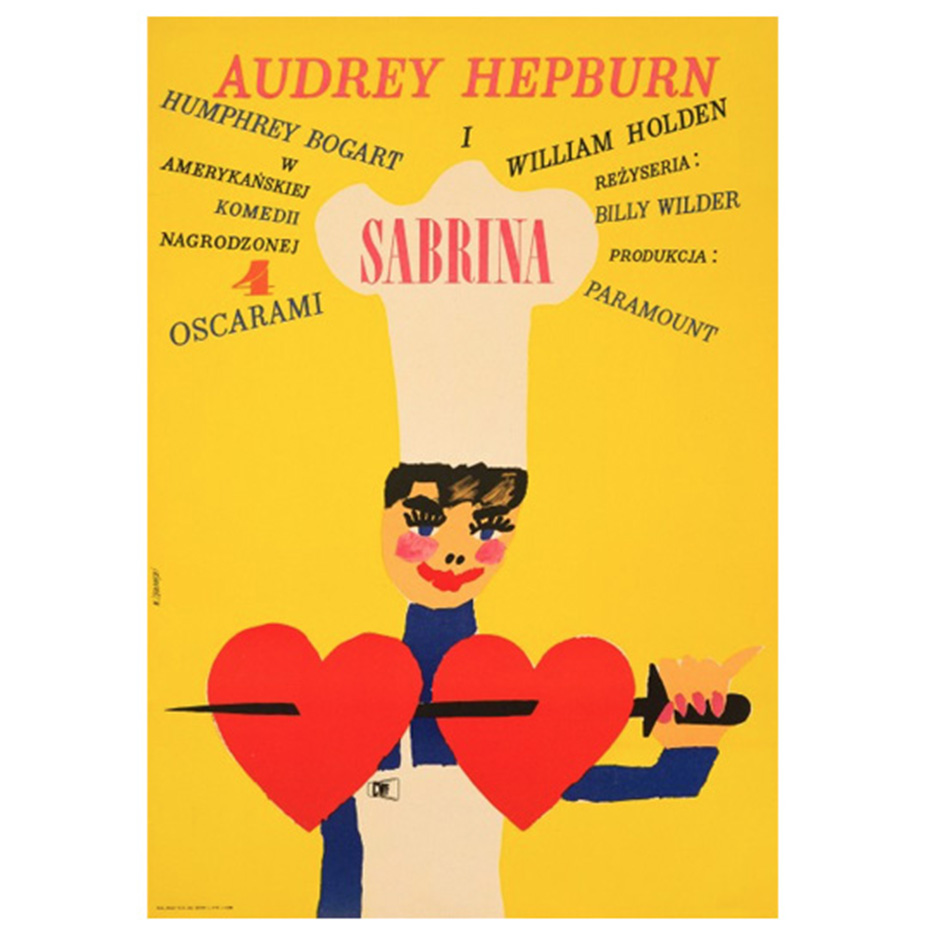 Rock Paper Film

Maciej Zbikowski
Sabrina
33 x 23 in.
1967
Retail Price: $1050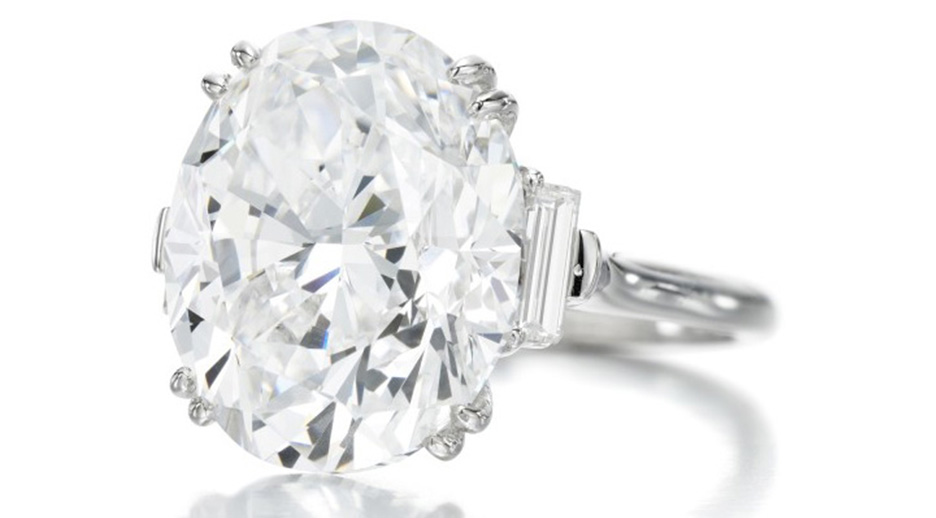 Sotheby's
January 28, 2020 – Specialist Selects
Sale L20309
Lot 9

Fine Diamond Ring
Set with an oval diamond weighing 10.16 carats, between baguette diamond shoulders, size L.
Estimate: $367,416-$459,270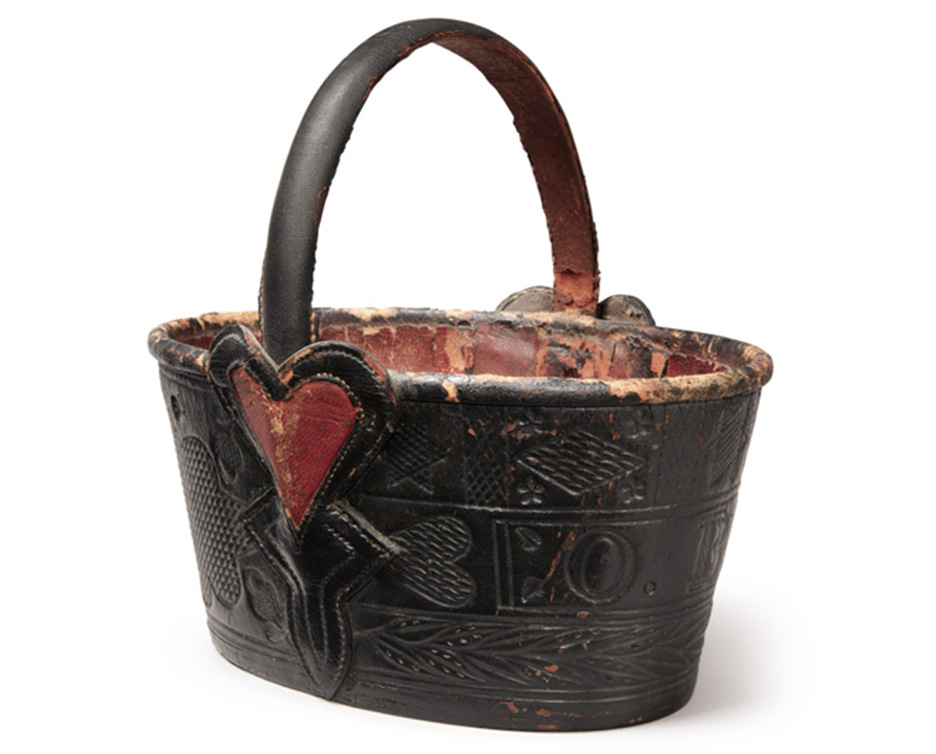 Sotheby's
January 25, 2020 – Triumphant Grace: Important Americana from the Collection of Barbara and Arun Singh
Sale N10303
Lot 1072

Rare Stamp and Punch-Decorated Black and Red Leather Key Basket
Circa 1800
Estimate: $5,000-$8,000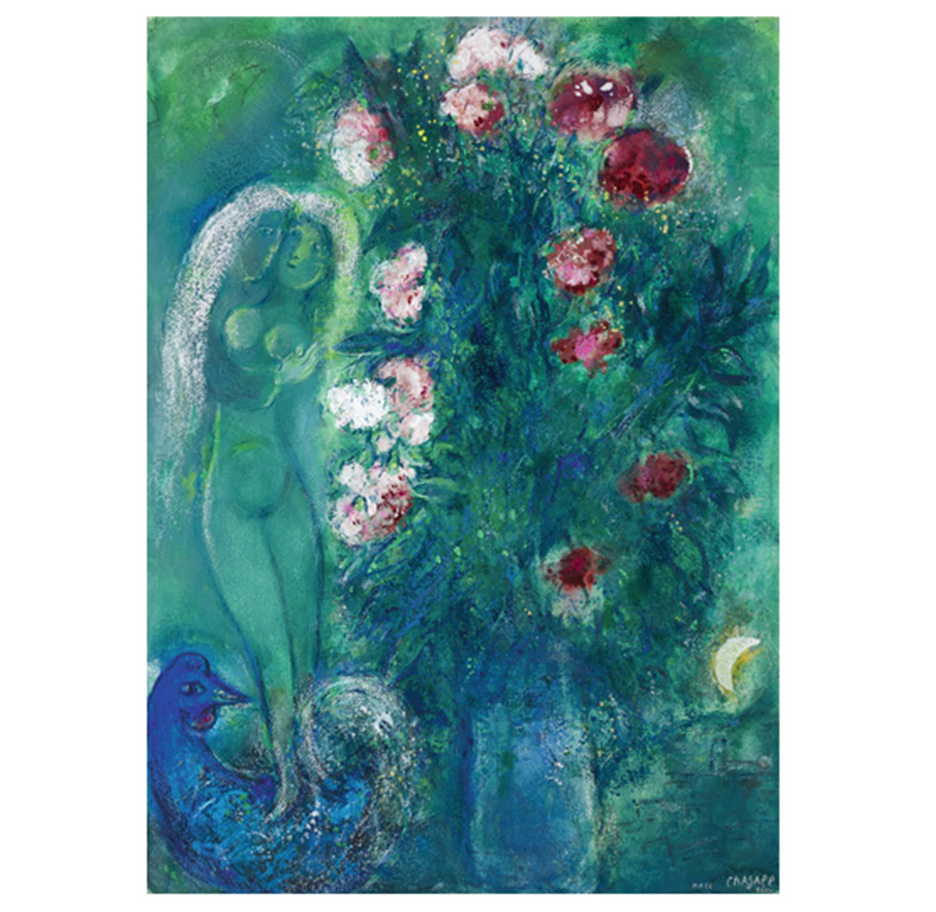 Sotheby's
February 5, 2020 – Impressionist & Modern Art Day Sale
Sale L20004
Lot 125

Marc Chagall
Bouquet d'œillets aux amoureux en vert
Gouache, pastel, oil and brush and ink on paper
31 1/2 x 23 in.
1950
Estimate: $459,270-$721,710
Berry Bros. & Rudd
Petrus, Pomerol
Cab. Sauvignon Blend, Full Bodied, Dry
13.5% alcohol
1989
$38,650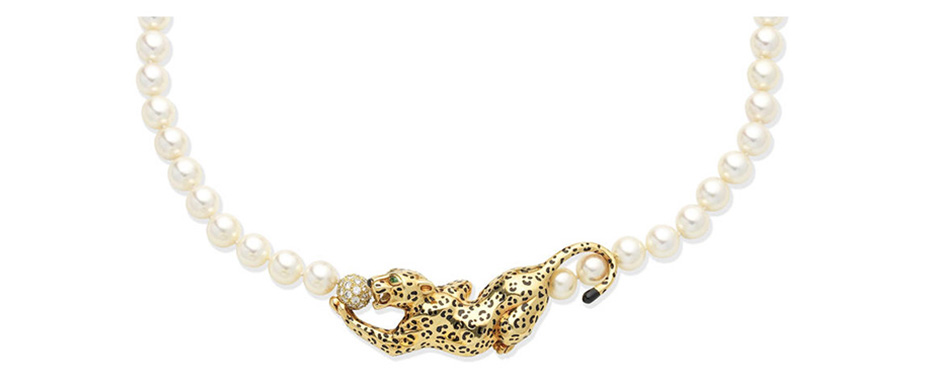 Bonhams
February 5, 2020 – Knightsbridge Jewels
Lot 297
Cartier
A Cultured Pearl and Diamond 'Panthère' Necklace
Estimate: $6,600-$9,200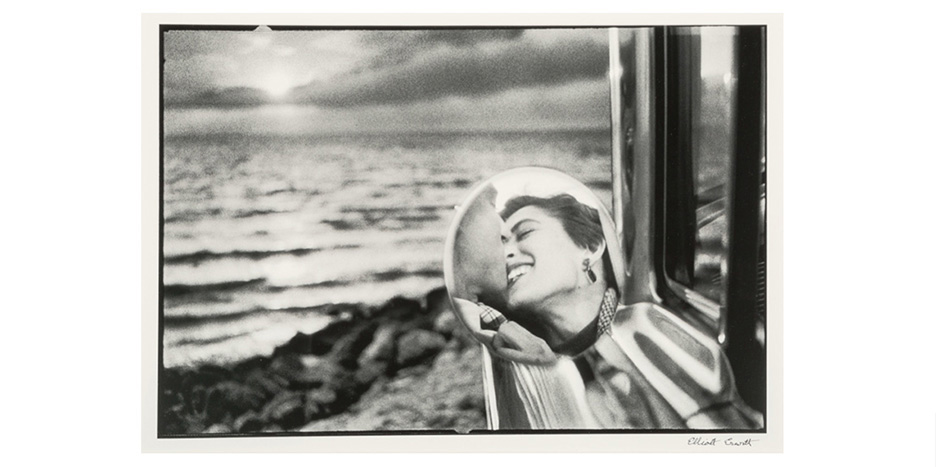 Heritage Auctions
April 4, 2020 – Photographs Signature Auction
New York #8002
Elliott Erwitt
California Kiss, Santa Monica
Gelatin silver print
12 1/4 x 18 in.
1955, printed later
Estimate: $4,000-$6,000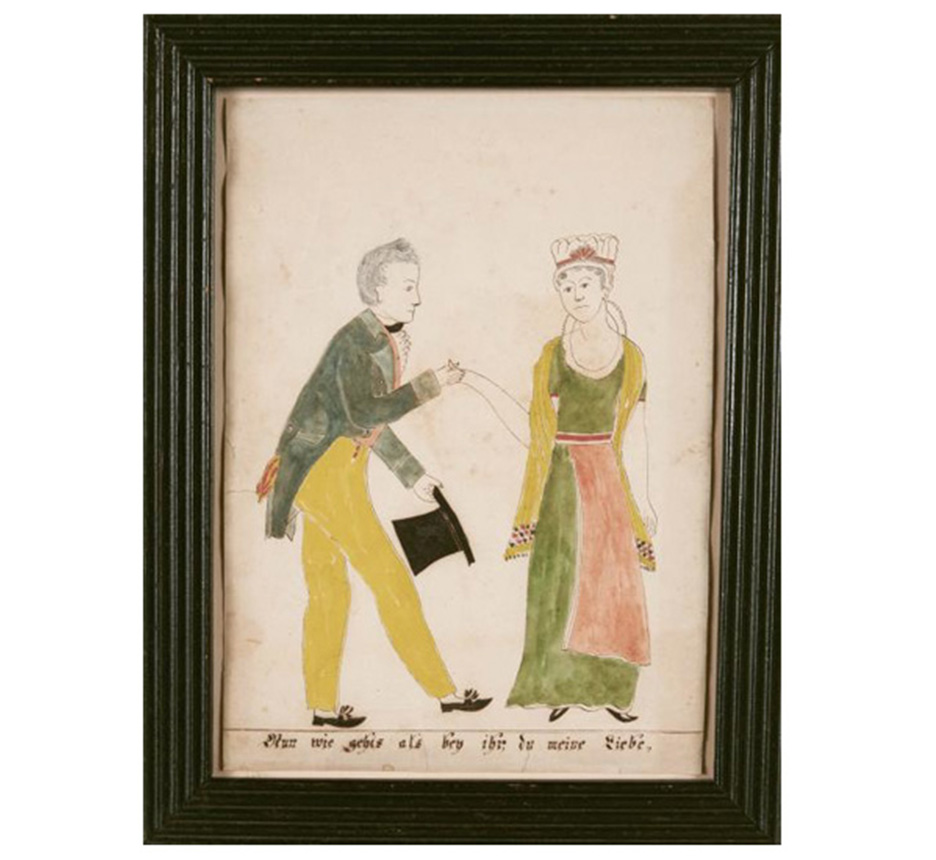 Doyle
January 23, 2020 – Cherished: American Folk Art & Toys from the Estate of a Private Collector
Sale 20FA01
Lot 380

American school
A Courtship Valentine
Watercolor on paper
11 1/4 x 8 in.
19th Century
Estimate: $2,000-$4,000