N.C. Wyeth's 'Skier' Jumps to $1,205,000
On our advice, 'The Skier' (The Ski Runner) by N.C. Wyeth (1882-1945), was consigned for sale at Sotheby's New York in November 2014 where it sold for $1,205,000.
This much-exhibited picture – illustrated on the cover of the February 1911 edition of The Popular Magazine – had previously been owned by both the artist's wife and his daughter. It is thought this painting was based on photographs of the artist's brother Stimson (known as Babe).
"I have just completed, and shipped, on the same train with Babe," Wyeth wrote, "a cover for the Popular. The most striking and strongest I have done in a long time. The Ski Runner is its title." It had been bought by our client from a Pennsylvania family in 1998.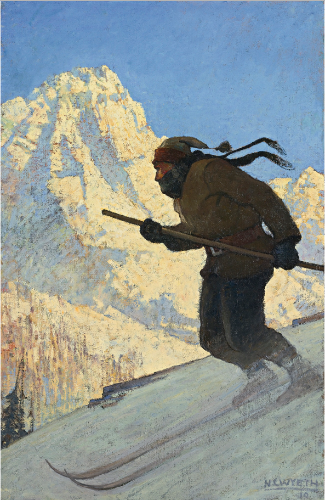 N.C. Wyeth
The Skier
Oil on canvas
41 5/8 by 27 1/8 in.
Estimate: $250,000-$350,000
Sold: $1,205,000
OUR SERVICES
Offering expert Advisory across sectors, our dedicated Advisory and Sales Agency teams combine strategic insight with transparent advice to guide our clients seamlessly through the market. We always welcome the opportunity to discuss our strategies and services in depth.