Navigating the Art Market
Originally Published Jet Set Magazine November 2014
---
Welcome to the most unregulated market in the world, the art market. As an art advisor and appraiser, I have seen the dark side of the industry: art appraisers that charge clients exorbitant fees, art advisors that broker fine art to clients at prices far above the painting's real value, auction houses that lure clients to sell and their work goes unsold, dealers that place a huge price tag on a painting which has little or no value, and charlatans that hand out "certificates of authenticity" for fake works.
Don't get me wrong; there are professional appraisers and auction houses that look after the client's best interests. There is a cadre of art advisors that negotiate strategically on behalf of buyers and sellers of art, and dealers of the highest quality and the best taste. In this article, I will provide you with some guidance and help the art buyer and seller make smarter decisions. Navigating the art market correctly will make all the difference with your next fine art venture.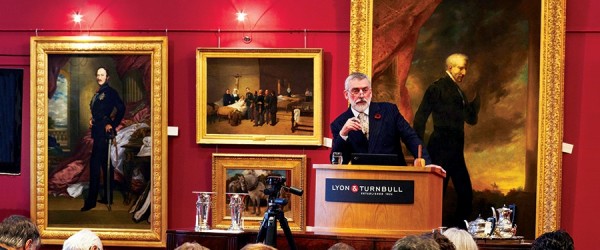 RULE #1
Just because an artwork is expensive, doesn't mean that it has value.
The story usually goes like this. Mr. and Mrs. Smith go to Nantucket for vacation. A painting is purchased, a colorful seascape or a Nantucket scene, a memento of their trip. More than likely, the price tag for the painting is high. Jump ahead some years later. Mr. Smith and Mrs. Smith divorce. My firm, The Fine Art Group, is retained by Mr. Smith to conduct a valuation of their tangible assets. Mrs. Smith remembers spending $50,000 on the Nantucket painting and assumes it will be valued at a higher price.
As appraisers, we do our due diligence. We investigate the artist's sales in the auction marketplace. In the case of the painting bought in a gallery while on vacation, it is likely that the artist's paintings have never sold at auction. It is probable that the piece cannot be valued above $1,000. The price paid to a dealer is not its fair market value nor the price it will sell for in the open market. Fair market value is used for estate planning and estate taxes, equitable division, charitable donation, estimates for sale and when appraising a work used as collateral for a loan. It is not necessarily the price you paid for it. When buying at a gallery, have an independent appraiser provide an opinion of value before you write a check.
RULE #2
The auction house is not your friend.
Sure, it seems like they are your friends. They offered to do your appraisals for free, invited you to glamorous parties and private exhibitions. They arranged internships for your children and generously sent you their beautiful auction sales catalogues.
An auction house is trying to build up your loyalty so that when it comes time to sell, you call them first. Their actions are completely appropriate. The job of an auction house's contemporary art department is to consign the best pieces at a commission rate that is profitable for the auction house. What you need to know is that the auction market is VERY competitive. At the highest level, there are two major auction houses, Sotheby's and Christie's, whose profit margins are quite small and who offer generally the same product. All of the auction houses below the two dominant players are even more competitive.
Some houses specialize in specific areas of the market such as Asian or American art, and some are general auction houses. The important point to remember is that like any competitive market, you need to let capitalism do its job. When selling a significant work of art, you want the auction houses to compete for the sale of your art.
An auction house makes its money from the buyer and the seller. From the buyer it charges a "buyer's premium" which can range from 10 to 25 percent. For the seller, the auction house can charge fees for the following: shipping, insurance, photography, marketing, authentication, restoration, research and a "seller's commission." The good news is that depending on the work, all or some of these fees can be waived. At The Fine Art Group, we have negotiated on behalf of clients for the sale of their collections. When auction houses know that they are in a bidding war, commissions suddenly disappear, along with all of the other fees. If a seller is charged five percent to consign a $5,000,000 painting, the auction house will collect an additional $250,000 from the seller.
Our job is to ensure that the client is paying the least in commission and achieving the highest revenue. At times, the auction houses have been so keen to consign the collection that they have given the clients part of the buyer's premium, as well.
RULE #3
Never hire an appraiser that charges a fee based on the value of the collection.
Traditionally, this fee structure was a common practice for an appraiser. The client would hire the appraiser to value a one million dollar painting and the appraiser would charge percentage of the value of the painting as his or her fee. If the appraiser charged 2.5 percent of the value of a one million dollar painting, the fee would be $25,000. If the painting was worth $10,000, the appraiser would charge $250. The incentive to overvalue the client's work is obvious.
Recently, a very unhappy client called us with a story of a prominent appraiser still engaging in this practice. The appraiser charged $100,000 for the valuation of six paintings and stated that her fee was based on a percentage of the value of the painting. According to the standard practice of our profession, an appraiser's fee for service must be hourly or based on a predetermined amount agreed upon by the appraiser and the client. Appraisers that charge these ridiculous fees give the profession a bad name.
RULE #4
A certificate of authenticity does not mean the item is authentic.
In 2014, a client called us seeking to sell her collection of 100 paintings. After looking at her list of artists, I was encouraged. She owned a Chagall, Dali, Miro, and Picasso, to name a few. I dug deeper into the collection, asking her where she bought the paintings and what she paid. My excitement for the collection dropped immediately when she told me that "they all had certificates of authenticity" and she had purchased them all while traveling on her yearly cruise. Certificates of authenticity can be downloaded off the Internet. Even worse, she had paid high retail for each of the works and I knew that the majority were fakes.
I showed her list to seven or eight auction houses and each told me the same thing. They would get pennies on the dollar for each work. One of the hardest messages to deliver to a collector is that their treasures have little to no value. Just because the work is signed by Chagall doesn't mean that it is an original Chagall. In fact, if one looks closely at many of the certificates of authenticity, the small print clearly delineates that the work is a replica or print of an original.
The goal of this article is not to dissuade you from buying or selling art or having your art appraised. When buying a painting from a dealer, ask for an independent opinion. So many of our clients seek counsel from our firm before they make a purchase of thousands of dollars. When selling anything at auction, go to more than one auction house. If you are not comfortable doing that yourself, have an independent advisor negotiate on your behalf.
When hiring an appraiser, ask a few simple questions:
What is the fee structure? You want to ensure they base their fee for service on an hourly rate.
What is their experience valuing your material? You never want an American furniture specialist valuing your Asian works.
If you are provided a "certificate of authenticity," read the small print and seek the guidance of an independent appraiser to advise you on the correct value of the piece. If you follow these basic rules, you will successfully be able to buy smart, sell smart and ensure your collections are valued correctly, thus effectively navigating the art market.
Anita Heriot: Before becoming President of The Fine Art Group, a U.S. and U.K. appraisal and art advisory firm, Anita Heriot served as Vice President, Head of Appraisals, and ran the British & Continental Furniture and Decorative Arts department for Samuel T. Freeman & Company. She also worked for Masterson Gurr Johns International, a London-based firm, as an appraiser. Ms. Heriot is a member of the Appraisers Association of America, is USPAP certified and has testified as an expert witness in major court cases involving art valuations. She is a graduate of Bowdoin University with advanced degrees from University of London and New York University.
OUR SERVICES
Understanding value is the cornerstone to effectively managing a collection – and at The Fine Art Group, it is this understanding that enables us to work as trusted fiduciaries for our clients, and their objects. We are experienced providing appraisals for a wide range of purposes, and are also specialists in unique and complicated appraisal scenarios.