Private Client Work Sold at The American Art Fair
JOHN SINGER SARGENT AT THE AMERICAN ART FAIR
A private client artwork sold at the 11th Annual American Art Fair held November 10-13th, 2018.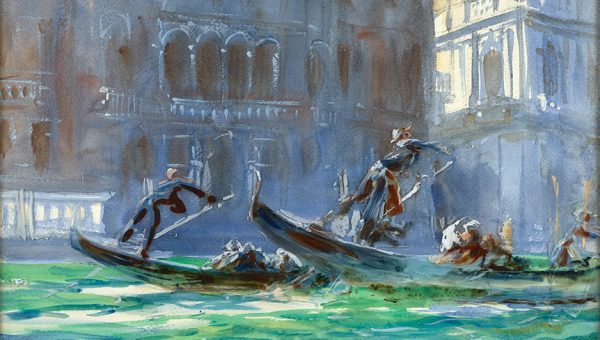 John Singer Sargent (1856-1925)
Festa della Regatta
Oil on glass over watercolor on paper
circa 1903
13 ½ x 19 ½ in.
The gallery's booth on the 4th floor featured works by George Copeland Ault, George Wesley Bellows, Frank Weston Benson, Albert Bierstadt, William Merritt Chase, Jasper Francis Cropsey, Arthur Garfield Dove, William Michael Harnett, Winslow Homer, Eastman Johnson, Fitz Henry Lane, Robert Laurent, George Benjamin Luks, Thomas Moran, Fairfield Porter, Edward Henry Potthast, and John Singer Sargent, among others.
OUR SERVICES
Offering expert Advisory across sectors, our dedicated Advisory and Sales Agency teams combine strategic insight with transparent advice to guide our clients seamlessly through the market. We always welcome the opportunity to discuss our strategies and services in depth.