From detailed provenance research to uncover the history behind a collection, to the robust inventory management, security consultation and conservation planning to protect its future, our specialist teams treat every work of art as if it were their own.
COLLECTION MANAGEMENT SERVICES
Inventory management
Database implementation
Cataloguing
Provenance research
Insurance advice
Oversight of transportation, installation and storage
Conservation planning
Disaster planning
Museum loan advice
Security arrangements consulting
Philanthropic project arrangements
ADDITIONAL SERVICES
Details of recognized conservation and restoration specialists
Introductions to experienced tax planning professionals
Valuations for the transfer of items into trusts, and the creation of art holding companies or partnerships
Valuation and negotiation for the leasing of items under Chattel Rental Schemes
Support through our Art Finance division for temporary finance to develop the collection and to supply the necessary valuation information
Arranging the best terms for the acquisition or sale of items within a collection through our Advisory and Agency departments
Negotiation of preferential rates from insurers
Identification of research projects and links to potential researchers and institutional partners
Assistance with requirements of the provision of public access to exempt items
Case Studies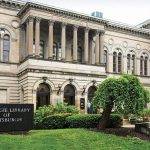 Carnegie Library of Pittsburgh
The Fine Art Group's Collection Management team provides a bespoke service for the Carnegie Library of Pittsburgh that includes full audits of various collections and inventories; appraisals of collections of value and advisory services related to risk assessment and conservation. With our oversight, they are now using a database to view and edit over 13,000 objects in real time while keeping the value of the collection securely hidden.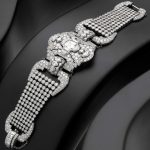 Private family with multiple collections and homes
Over a six-month period, The Fine Art Group's Collection Management team completed a full inventory of the family's collections consisting of art, jewelry, wristwatches, English furniture and wine. Using a collection management database, we created and continue to maintain an extensive system accounting for the entire collection of over 5,000 pieces with photographs and all information and documentation for entry. The family and The Fine Art Group, as advisors, can update the objects in real time and make important decisions on estate and exhibition planning.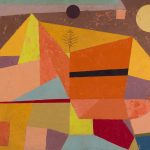 Global Exhibition Support for an important collection
From single object loans to large-scale blockbuster exhibitions, The Fine Art Group has helped our client exhibit their museum-quality collection at some of the world's leading institutions including: The Victoria & Albert Museum, London; Miho Museum, Koka, Japan; Palace Museum, Beijing; Grand Palais, Paris; Doge's Palace, Venice; Château de Fontainebleau, France; Legion of Honor, San Francisco; Tokyo National Museum; State Hermitage Museum, St. Petersburg.