We understand the unique challenges facing our clients and can offer high-profile individuals a full suite of services, and related white-glove concierge support, on a global scale.
We're experienced working with actors and celebrities, directors and producers, musicians, athletes, models, authors, journalists, and industry executives. Offering the high-quality, collection-specific solutions to help make informed decisions around the strategic, long-term management of fine art, jewelry, and other high-value collectibles.
Our comprehensive and pragmatic approach to tangible asset management focuses on risk management, acquisition, monetization, philanthropic planning, and estate planning, providing exceptional market insight across a single asset – to a whole collection.
For inquiries, please contact Shane David Hall, Director, High-Profile Division, shanehall@fineartgroup.com
The High-Profile Client
Keeping it Real: Helping the High-Profile Client Buy & Sell Smart
With fame and fortune, many celebrities, sports figures, and entrepreneurs have experienced an influx of wealth and begin to buy art, jewelry, cars, wine and memorabilia. When the money begins to flow, it is common that a high-profile buyer experiences vulnerability.
It is essential that structures are put into place to protect the high-profile client from being taken advantage of. 
Watch on YouTube
Case Studies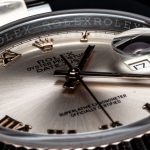 Professional Athlete Seeks Guidance in Acquiring Luxury Timepieces
From 2018-2020, the athlete client made substantial investments luxury timepieces, often purchasing directly from dealers and without sound guidance from experts in terms of investment. In one instance, before working with The Fine Art Group, the principal purchased an 18-karat yellow gold Rolex Daytona set with diamonds and sapphires with a six-figure price tag. The athlete's business manager contacted The Fine Art Group to assist with establishing appropriate retail replacement values for the growing collection and we discovered that our client had overpaid for the watch in question by 20%. A delicate conversation followed in which our team established best practices for future acquisitions including completing due diligence via market analytics reports and negotiating purchase on the principal's behalf to avoid overspending in the future. The client's collection continues to be refined and grow with our guidance. We estimate that we have saved him hundreds of thousands of dollars since bringing us in to work with him.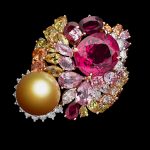 A-List Producer Appoints The Fine Art Group to Oversee Collection Management and Estate Planning
The Fine Art Group was contacted two years ago to execute a complex appraisal coving many collecting categories including Old Master and Impressionist paintings, English and Continental Furniture, Rugs, Books and Manuscripts, Photography, Jewelry, Wine, and Collector Cars. There were over 3,000 items divided between four properties. Once the appraisal was complete, we presented the portfolio data in various formats so the producer-collector could better understand a value breakdown of assets and think about distribution among his five heirs. The Fine Art Group now oversees all purchases, annually communicating the new acquisition with value to the client's risk management team, business manager and collection management software ensuring that the collection information is always current and in line with the market.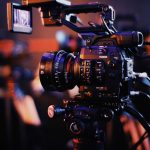 High Profile Comedian Employs The Fine Art Group to Inventory Archive and plan future donation to Comedy Museum
The Fine Art Group was contacted by a notable comedian's business manager who requested assistance organizing handwritten notes, scripts, cue cards, awards and other legacy material related to the principal's long and storied career. The end goal: to produce an inventory of the collection that could be shopped to various organizations for future philanthropic and donation purposes. The Fine Art Group not only provided a line-item inventory but devised an organization system that aligned like assets with one another thus providing an invaluable search tool for future users and ultimately streamline a tangible asset charitable contribution. Additionally, the inventory was swiftly pivoted into a fair market value appraisal report for donation purposes meeting all IRS requirements.