The Secret to a Successful Pet Portrait
COMMISSIONING PET PORTRAITS AS AN ART COLLECTOR
You may not have noticed but there is a new staff member of staff at Pall Mall Art Advisors, Augie, our Springer Spaniel.
I never anticipated writing about a dog in our monthly correspondence, but Augie's addition to my home and to our office has provided me with insight into how much we all love our pets. Certainly, artists have been portraying pets for kings, pharaohs, emperors and aristocrats throughout the history of painting. This renewed focus on our furry friends motivated me to gain greater knowledge into the techniques necessary when painting our pet.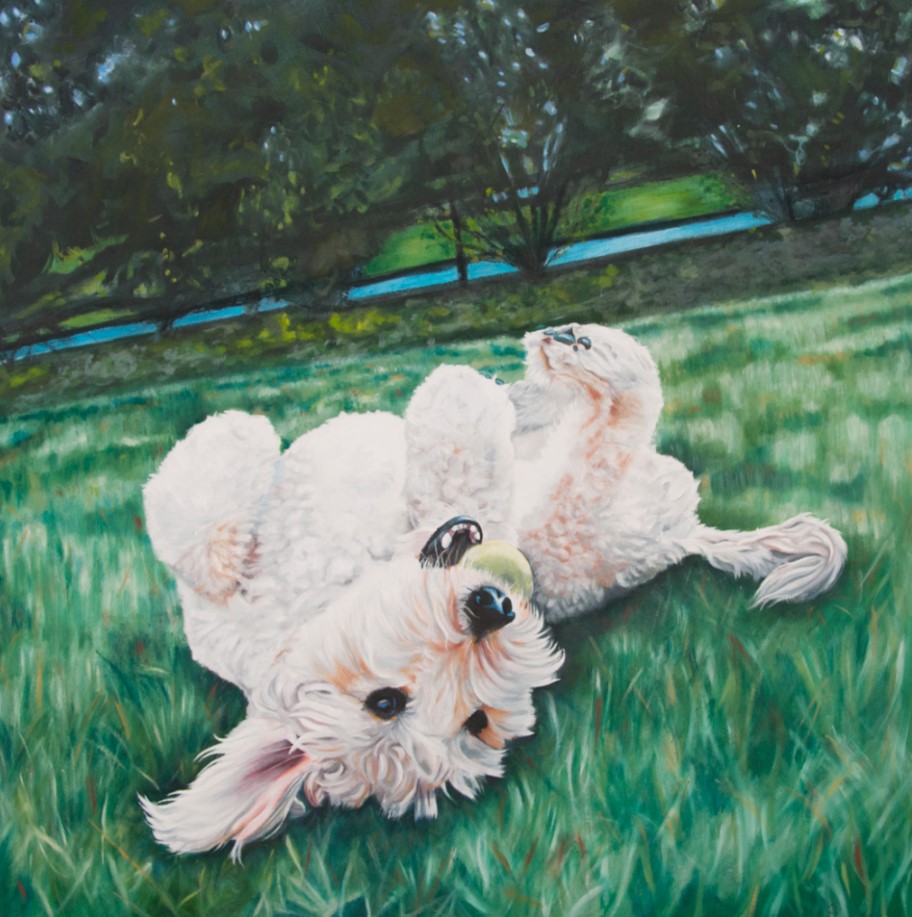 Having seen the lively portrait of a terrier painted by Philadelphia artist Stephen Megargee, I was inspired to have him share a bit of his insight into the secret of painting a pet portrait.
Stephen Megargee comes from a long line of horse and dog painters. His ancestor S. Edwin Megargee was one of the official artists of The Kennel Club. So, it seems inevitable that Stephen would embrace that path.
Stephen pinpointed the key ingredients to a successful pet portrait:
The artist needs to have mastered technique by practicing and perfecting. If the artist doesn't have his 10,000 hours of practice, it will be evident in the work.
Empathy and passion for the subject matter are essential. Many of the clients who commission a portrait of their pet have a strong emotional connection to the subject matter. It is essential that the artist himself empathizes with that connection and treats the subject matter with that level of respect.
The painting needs to actually look like the pet. If it doesn't, then the artist has not done his or her job. As Stephen said, "I don't want my clients to think they are looking at a drawing of their dog, but the dog himself".
Every portrait of a dog, cat or horse, loved by an owner, has its own story to tell. Stephen interviews the owner to find out why they are having a portrait painted and some of the key memories of their pet. This helps inspire Stephen. A good example would be the owner whose Dalmatian had passed away. All the owner had were two little snapshots of her beloved pet. Stephen decided to create a portrait that played on the two photos. The finished work became a painting within a painting. A true sign of success is the fact that many of Stephen's clients cry when they see the final portraits of their pets.
As I welcome Augie, our Springer Spaniel, into our family, I can fully see the impact of these pets on our lives. More information on Stephen's work can be seen on his website.