A White-Glazed Ming Dynasty Stem Bowl Sells in Christie's Fine Chinese Ceramics & Works of Art Sale
With deep rounded sides rising to a flared rim, this stembowl is supported on a tall slightly spreading hollow foot, decorated in anhua on the interior with a ruyi in the center and a offers a pair of dragons chasing a 'flaming pearl' around the sides. The exterior is plain and covered overall with an even creamy-white glaze.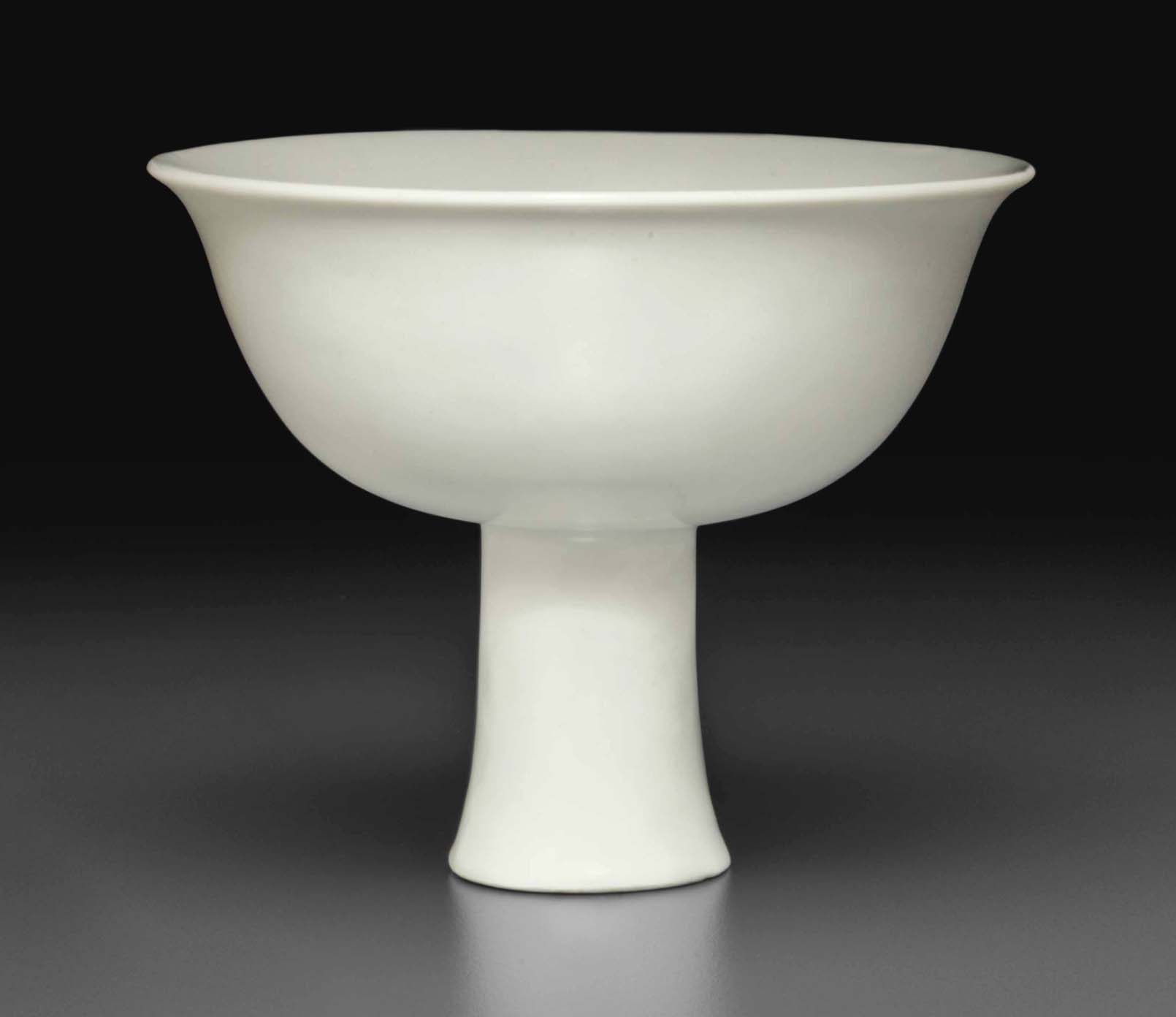 Christie's
Sale 2872
Lot 814
White-Glazed Ming Dynasty Stem Bowl
Ming Dynasty, Early 15th Century
Height: 4 3/4 in.
Estimate: $20,000-$30,000
Sold: $87,500

PROVENANCE
Christie's New York, 23rd March 1995, lot 94.
Sotheby's Hong Kong, 29th October 2001, lot 560.
OUR SERVICES
Offering expert Advisory across sectors, our dedicated Advisory and Sales Agency teams combine strategic insight with transparent advice to guide our clients seamlessly through the market. We always welcome the opportunity to discuss our strategies and services in depth.