10 Art Exhibits You Should Visit Before 2024
Written by Isabel Della Salle, Art Advisory Fellow
---
Must-See End-of-Year Art Exhibitions of 2023
With 2023 coming to a close, The Fine Art Group's team of art advisors put together a list of art exhibitions that merit your attention and are worth a visit before ringing in the new year. Ranging from Manet's Olympia showing in the United States for the first time to brand new Kehinde Wiley work in Paris, there's an exhibit for everyone, everywhere.
New York: MoMA
September 10, 2023 – January 13, 2024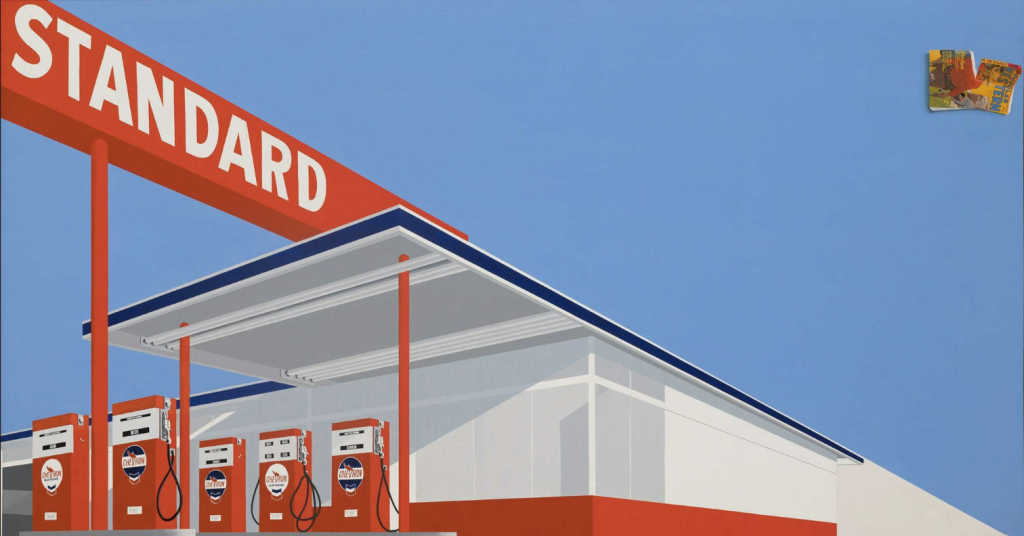 In an exhibition complete with over 200 works, including paintings, drawings, prints, photographs, artist's books, and film, MoMA explores Ruscha's contributions to Post-War American Art. This exhibition highlights Ruscha's inspiration from the drive between his hometown of Oklahoma City to Los Angeles along the infamous US Route 66 that informed many of the scenes he's most known for.
New York: Whitney Museum of American Art
September 16, 2023 – January 15, 2024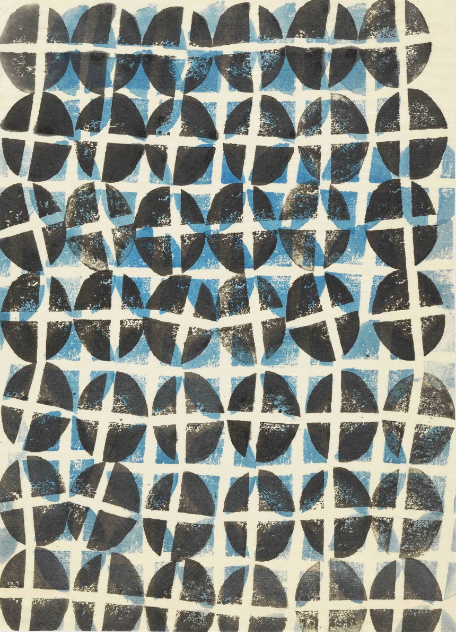 Though renowned for her abstract looped wire sculptures, drawing was essential to Ruth Asawa's artistic practice and served as her center of gravity. Asawa continued this practice since she was young, having attended weekly calligraphy lessons as a child. In 1942, when her family was forced to leave their home in Southern California as part of the US government's World War II isolation policies toward Japanese Americans, the teenage Asawa found salvation in the artists who taught and supported each other in the incarceration camps. In the years after that, Asawa maintained the belief that art has the power to make the world a better place. This exhibition highlights the important role that drawing played in Asawa's personal life and its impact on the development of her sculptures.
New York: Metropolitan Museum of Art
April 4, 2023 – December 3, 2023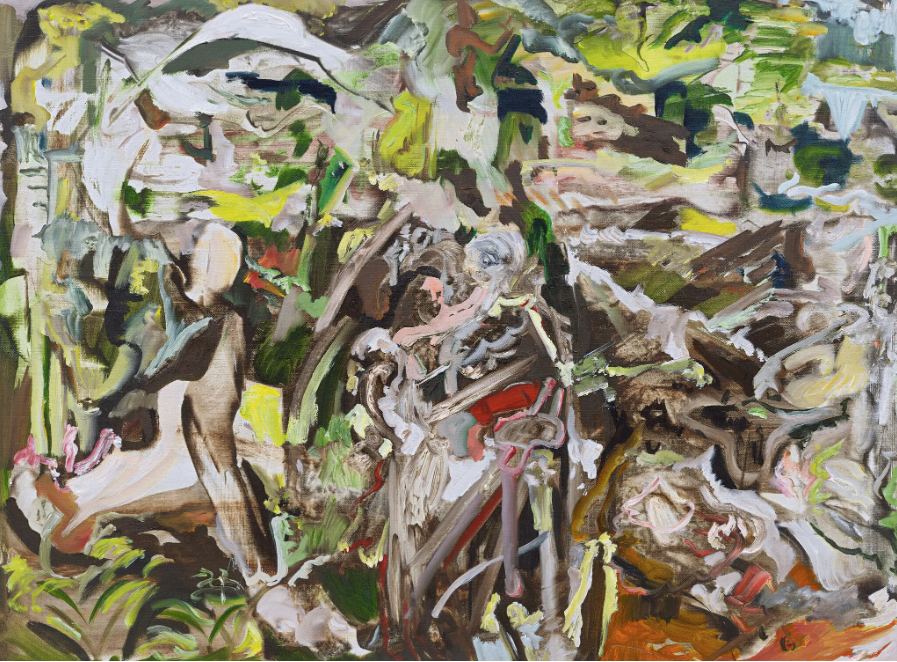 This exhibition, opened earlier this year, marks the first full-fledged museum survey of Brown's work in New York since she made the city her home in the 1990s. Cecily Brown: Death and the Maid assembles a select group of some fifty paintings, drawings, sketchbooks, and monotypes from across her career to explore the intertwined themes of still life, memento mori, mirroring, and vanitas—symbolic depictions of human vanity or life's brevity—that have propelled her dynamic and impactful practice for decades.
New York: Metropolitan Museum of Art
September 24, 2023 – January 7, 2024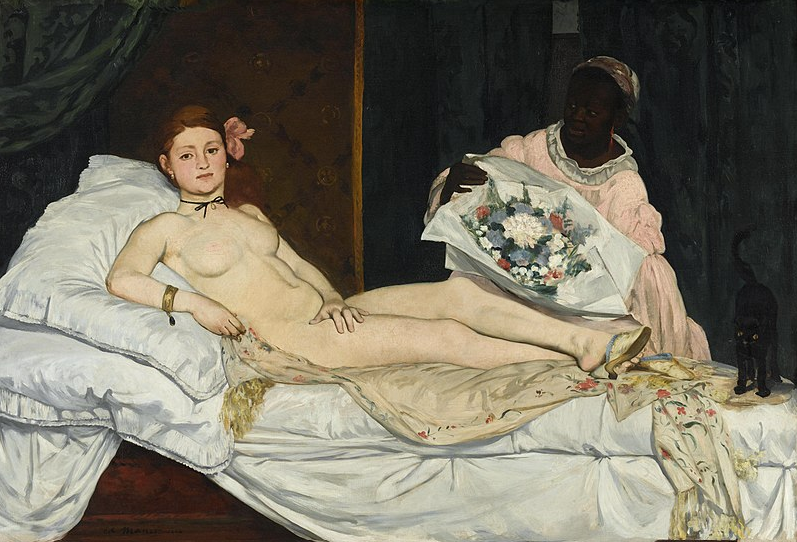 Manet/Degas, set to open in late September, will examine the dialogue between two of the most prolific and canonically important artists who helped shape modernist painting. Through 160 paintings and works on paper, the Metropolitan Museum of Art invites viewers to explore the relationship between Edouard Manet and Edgar Degas, who were at once friends and rivals. The works exhibited will include loans from the Musées d'Orsay et de l'Orangerie  and will include Olympia, coming to the US for the first time, and works like Degas' Family Portrait (The Bellelli Family).
New Haven: Yale University Art Gallery
September 8, 2023 – January 7, 2024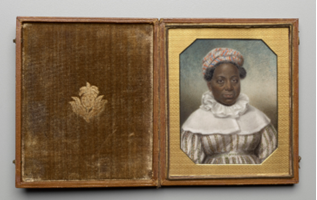 Co-organized by Mickalene Thomas, this exhibition features a selection of early American portraits of Black women, men, and children—from miniatures and daguerreotypes to silhouettes on paper and engravings in books—hanging on walls, standing within cases, and resting atop furniture. Alongside these small-scale objects, a group of artworks by Thomas and other contemporary artists in a wide array of media are situated within her signature homelike environment, which is adorned with period-specific textile patterns and other decorative elements. These contemporary works are placed in dialogue with the early American works in order to generate conversations about labor, home, and community in the past and present.
Chicago: Art Institute of Chicago
July 29, 2023 – November 27, 2023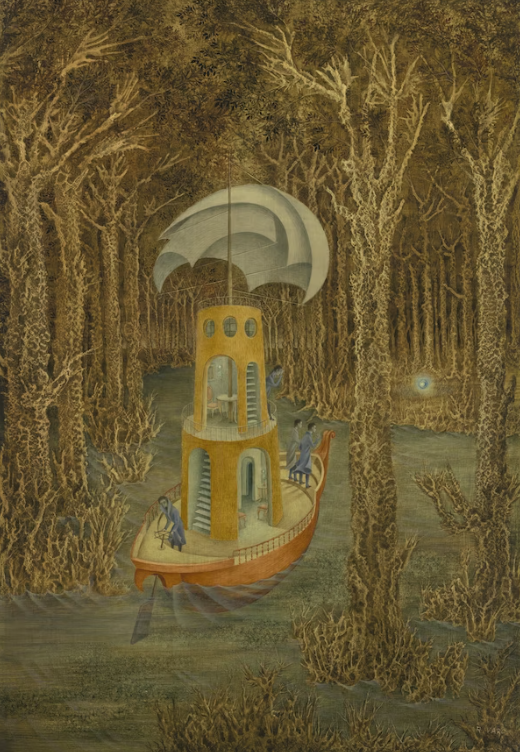 This Art Institute of Chicago exhibition is the first dedicated to the artist in the United States since 2000. It brings together more than 20 paintings Varo created in Mexico from 1955 until her death in 1963, along with additional materials from the artist's archive—large-scale cartoons for paintings, notebooks, sketches, detailed studies, ephemera, and personal possessions. The exhibition's subtitle, Science Fictions, alludes to the tensions and possibilities Varo brought together in her work as she searched to visualize hidden orders and unseen truths. 
Los Angeles: Los Angeles County Museum of Art
September 17, 2023 – January 21, 2024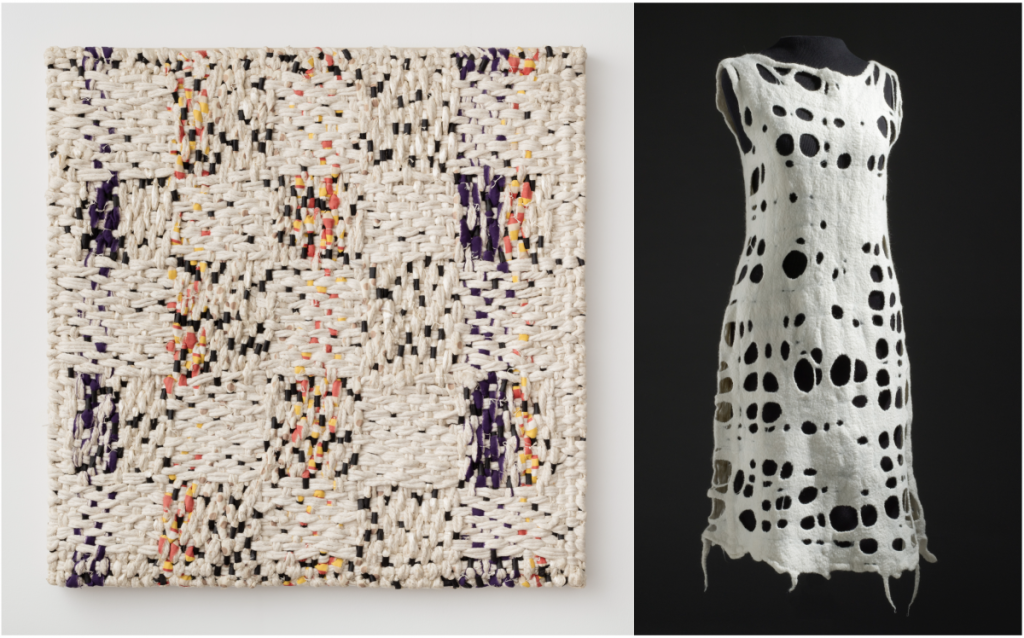 Woven Histories: Textiles and Modern Abstraction foregrounds a robust if not over-looked strand in art history's modernist narratives by tracing how, when, and why abstract art intersected with woven textiles (and such pre-loom technologies as basketry, knotting, and netting) over the past century. With over 150 works by an international and transhistorical roster of artists, this exhibition reveals how shifting relations among abstract art, fashion, design, and craft shaped recurrent aesthetic, cultural, and socio-political forces, as they, in turn, were impacted by modernist art forms.
London: Tate Britain
September 28, 2023 – January 14, 2024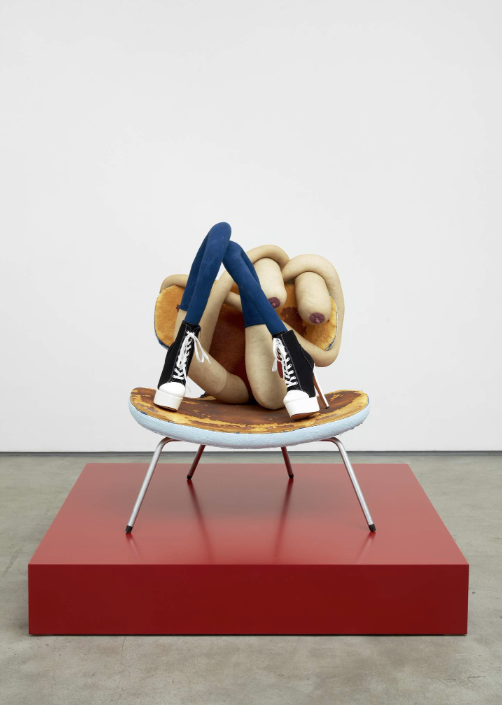 This exhibition brings together more than 75 works across four decades of Sarah Lucas' career as a leading British contemporary artist. A highlight of the exhibition will be a large gallery of recent sculptures made between 2019 and 2023, including ten new works being displayed for the first time.  These recent works show how Lucas has continued to rethink the themes that have defined her career, including the objectification of the female form and the anthropomorphic potential of everyday objects, while consistently bringing fresh perspectives to her practice.
London: Royal Academy of Art
September 23, 2023 – January 1, 2024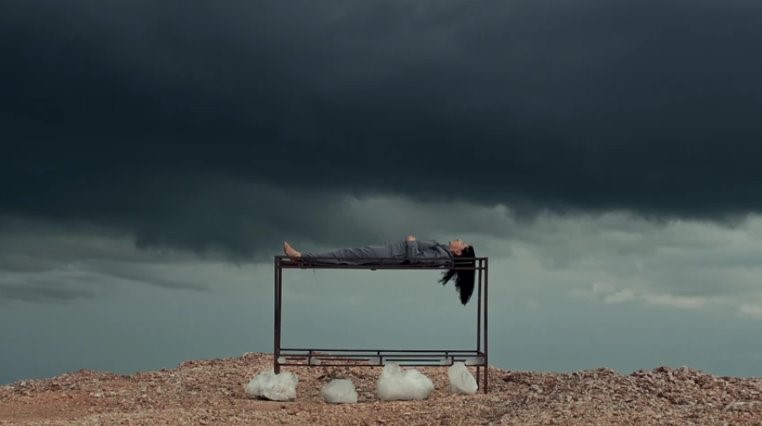 This major exhibition presents key moments from Abramović's career through sculpture, video, installation, and performance. Works such as The Artist is Present  will be strikingly re-staged through archive footage while others will be reperformed by the next generation of performance artists trained in the Marina Abramović method.
Paris: Musée du Quai Branly
September 26, 2023 – January 14, 2024 
This September, Kehinde Wiley unveils an exclusive series of portraits of African heads of state. Fascinated with representations of power and prestige within portraiture, Wiley has spent the last ten years meeting these leaders and combining the elements of royal and military portraiture in 17th – 18th and 19th-century Europe with each leader's individual qualities to create a composition that illustrates each leader's singular view of what it means to be a contemporary African leader. The portraits reflect the distinctive cultural elements of each state, revealing an individual's identity through the dual prism of the artist and his model. These monumental paintings lay bare the contours of ego, the diversity of possibilities regarding taste and discernment, and the various communication strategies involved in building a personal and public image.
Our Services
Offering expert Advisory across sectors, our dedicated Advisory and Sales Agency teams combine strategic insight with transparent advice to guide our clients seamlessly through the market. We always welcome the opportunity to discuss our strategies and services in depth.