Are You a Tangible Asset Fiduciary?
Over the next five months, each of our executives – Anita Heriot, President, Roxanne Cohen, Director of Art Advisory, Kerry-Lee Jeffery, Director of Consignment, Colleen Boyle, Director of Sales, Kate Molets, Director of Appraisals – will focus on some of the ways we embrace independence, transparency and expertise to bring the best service to our clients. We will be exploring the importance of choosing the right auction house for the sale of our client's objects, understanding appraisal values, art financing, Philanthropic strategy and acquisition due diligence as key components in working as a fiduciary on behalf of our clients and institutions.
WHAT IS A TANGIBLE ASSET FIDUCIARY?
The word Fiduciary evolved out of the Latin Fidere, to trust. In order to truly act on behalf of a client's interest trust needs to be the bedrock of the relationship. A tangible asset fiduciary has no "skin in the game"; the focus of our work is the valuable objects in a client's collection. Our approach is independency and transparency. This essentially means that every action we take and every strategy we propose is directly in the best interest on the objects and the clients that own them. The client trusts us to represent them.
TOPIC #1: CHOOSING THE RIGHT AUCTION HOUSE
When contracted with assisting a client with the sale of a single work of art, an entire collection, or other valuable objects; our responsibilities include making it an effortless and transparent process, negotiating all commissions and fees, facilitating all logistics and most importantly maximizing the return.
The initial step when first approached by a client who is looking to monetize a work is to determine the most appropriate method and market for sale. Certain works can and should be sold privately, while others would benefit from a more competitive market by being sold through specialized sale at auction. While most regional and national auction houses will have Fine Art Departments, only a select few will have specialized sales that target the right collectors for a particular work. These specialized sales include more thematic categories like the annual 'Orientalist Sale' at Sotheby's in London or Copley Fine Art's bi-annual 'Sporting Sale', or regional specializations such as Freeman's bi-annual Pennsylvania Impressionists sale, or Leslie Hindman's 'Made in Chicago' sale.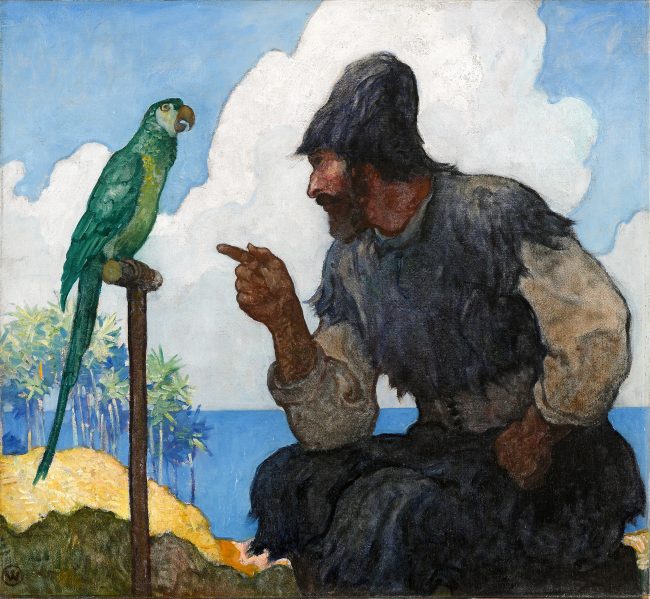 A further layer to this specialized approach is when a particular auction venue has cornered the market, so to speak, for a particular artist. A little known artist is Ida Rittenberg Kohlmeyer, a Louisiana based abstract artist who studied and was influenced by Hans Hoffmann. Kohlmeyer is predominately collected in the south, with 288 records at auction, 216 of those are split between two New Orleans based auction houses that also hold the record prices for the artist. Examining the sales records for this particular artist shows that the best results, save for one or two outliers, are when works have sold at one of those two venues. An even more compelling example is that of Boris Vallejo, a Peruvian born illustration artist, with 224 records at auction and a staggering 210 of those at Heritage Auction House! We recently assisted a client in Pennsylvania with an illustration work by Vallejo. The value was fairly modest and most may think special consideration need not apply. However, based on the results for Vallejo at Heritage, where there is a considerable interest for the artist's work in their illustration sales, the work sold for ten times the estimate – and set a world record for the artist! This is a result that would not have been achieved had the work been sold in a more general paintings sale at a regional house.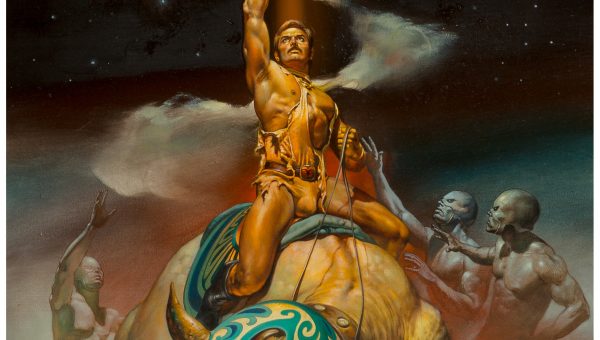 We assisted a West Coast based client with the sale of a modern Chinese work by famed artist Xu Beihong. While works by this artist have sold in New York and London, the most successful results have always been achieved in Hong Kong. In this particular case, the work soared past its estimate of $400,000-$600,000. A result that would not necessarily have been achieved had the work been sold in the United States where the work had been consistently estimated for under $100,000.
We utilize this same thought process when assisting with all tangible assets; including furniture and decorative arts, collectibles and other asset areas. For example, there are certain auction houses that specialize in 20th Century design, and in some cases, build the secondary market for a particular craftsman. The curated nature of the sales and specific marketing introduce works that had formerly no secondary market and generate a higher sale price. Other houses have a regional focus, like Leslie Hindman's 'Made in Chicago' or a very focused specialty like Rago's Modern Ceramics and Glass sales. When looking at larger traditional collections with varied contents and value levels we look to see where the overall collection will be best served as a possible 'single owner sale', pulling out specific pieces to be sold in specialized venues. Keeping more of the collection together allows for lesser or more moderately valued property to be marketed and cataloged in a better venue and allows for more competitive terms. Once the right venue placement has been identified we negotiate to ensure all fees are minimized or eliminated altogether. Auction houses can present a laundry list of fees; including seller's commission, buy-in fees, insurance, catalogue fees, registrar fees, photography fees, storage fees, shipping fees etc. Based on the value of the overall consignment, these fees are always negotiable. In some cases, for highly desirable works, we negotiate to have the auction house *pay* our client a percentage from the buyer's commission.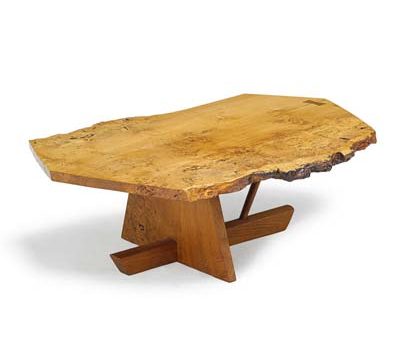 Another small, but very important aspect where we advocate on behalf of the client is in regards to marketing and catalogue placement. We need to ensure our client's work is placed sequentially in the most advantageous place in the catalogue. I.e. if there are several works by the same artist or a very similar work, there is a strategy in place to which work comes first and last in the sequence as this can impact buyers' spending. We would also work with the specialists to ensure other works are not consigned in for the same sale which would 'compete' directly with our clients' work. We also work directly with the marketing departments to ensure our clients' work or collection is given the utmost attention from a promotional standpoint, from basic advertisements, catalogue cover placement, signage, panels or lectures, cocktail events, traveling exhibits or luncheons.
The overall success of this bespoke service in placing works of art and other tangible assets in specialized sales is based ultimately on the fact that the auction venue has dedicated marketing and a focused clientele within reach for the specific work or item. Even with the full scope and reach of the internet and international bidding – choosing the right brick and mortar venue can be the difference between a work selling and a work selling well.