High-Profile Client Collections & Sudden Wealth Syndrome
Hello from Charlotte, N.C.!
Instant wealth and fame at a young age offers great opportunity. But adding the expertise of an art advisor gives those with sudden early success the enhanced prospect to pursue a sound and wise investment strategy in tangible assets.
This crucial need for the suddenly wealthy crystalized for us when our senior jewelry appraiser and I met with a newly contracted professional athlete, his business manager and risk manager to discuss and implement a plan of action when acquiring unique and unusual luxury timepieces. Throughout 2019 and 2020 this client made a substantial investment in what can be a robust and volatile collecting market, often working directly with dealers and without sound guidance from experts in terms of investment. In one instance before working with us, this client acquired an 18-karat yellow-gold Rolex Daytona set with diamonds and sapphires for $70,000 – a big purchase for a young man who overnight went from less than $20,000 a year to over $5 million a year! 
In the late spring of 2020, a trusted friend and insurance broker called me to ask if we could establish appropriate retail replacement values for this growing collection. Our appraisal process began like any other: confirming available dates, scheduling onsite appointments, completing inspection and beginning valuation research. However, during this process we learned that our client had significantly overpaid for a watch that regularly retails for $25,000. A delicate conversation followed in which our team discussed the details of the luxury timepiece market and how to avoid overpaying in the future.
This made me pause and realize that most appraisers and art advisors are accustomed to opining on a range of tangible assets, such as jewelry, luxury accessories, rare automobiles and similar asset classes for private clients. However, there exists another segment of high net-worth individuals whose youth, wealth and celebrity regularly bring new challenges to their financial advisors and business managers. These individuals are often household names, from actors and celebrities to models or government officials – all people who have attained fame and wealth but have neither the time nor expertise to manage the range of investment-quality tangible assets that exist within their collections.
Although the enormous cash influx realized by many of these high-profile clients is properly protected by a team of business managers, wealth managers, accountants and attorneys, suitable guidance from an experienced art advisor who understands the challenges of the tangible asset market is missing. As a result, seemingly common purchases like a fine Swiss timepiece, a luxury handbag or a work of art from an emerging artist can become unstable investments.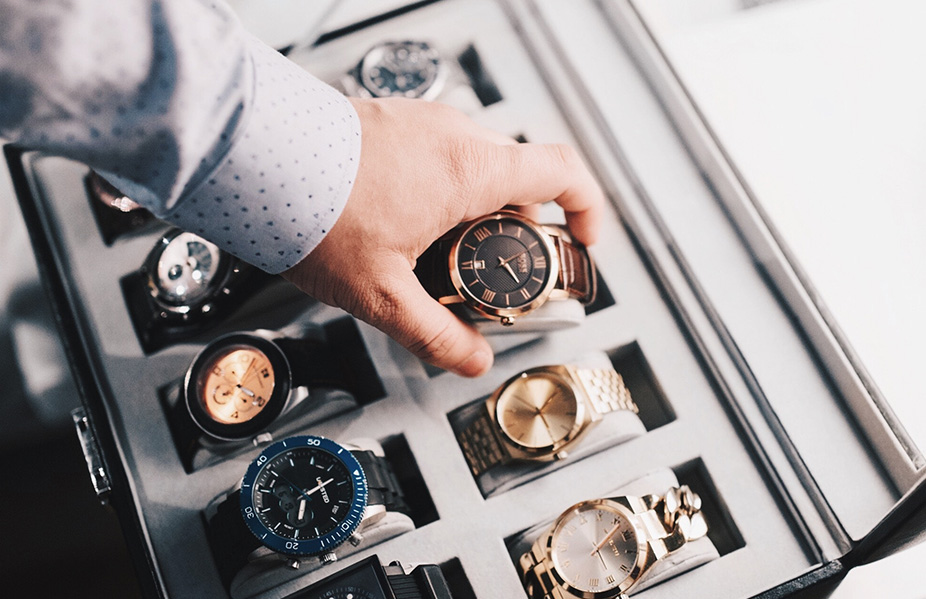 SUDDEN WEALTH SYNDROME
Sudden Wealth Syndrome, a term coined by psychologist Stephen Goldbart to describe the stress, guilt, and social isolation that often accompanies a large windfall, often strikes first-round NFL draft picks, overnight IPO millionaires and actors plucked from obscurity. Sudden wealth can overwhelm those who have made it big and encourage overspending coupled with poor decisions when making a significant purchase. The result can be financial ruin. Goldbart and his associates at the Money, Meaning & Choices Institute say that much like the four stages of grief, there are four stages people go through when coming to terms with their new wealth: 
Honeymoon: Like the beginning of a romantic relationship, people who come into money feel powerful and invulnerable. Many go on spending sprees, buying things and making risky investments which often lead to disastrous results.
Wealth Acceptance: A realization that there are unknown factors associated with wealth and the need to set limits.
Identity Consolidation: During this stage, people accept that they are now rich but realize that their money does not define who they are.
Stewardship: In the final phase, people reach a mature resolution of what their money means to them and have established a plan for what to do with their money in terms of personal, family and philanthropic missions.
These cash windfalls are a nice problem to have; however, there are numerous stories detailing the recently wealthy burning though their money in just a few short years, ending up with a collection of expensive toys and objects that hold little return on investment. There are important pitfalls to avoid particularly when managing investment quality tangible assets – the first step being to assemble the right team of experts. 
A QUALIFIED ART ADVISOR OFFERS PROTECTION
All newly minted high-profile clients should be encouraged to hire and consult with an art advisor. In fact, it is paramount that the client hires an art advisory firm with a vast range of specialists, experts and conservators who can consult and bring significant insight to any asset class including expert purchase negotiations on the client's behalf. This team can provide expert advice and analysis on the acquisition of a new asset whether it is a piece of jewelry, sports memorabilia or something more traditional such as a first-edition manuscript. Additionally, an art advisory firm can provide an unbiased opinion on the quality of the investment as well as the condition of the object, steering the client to more solid footing in terms of the client's overall investment portfolio and potential long-term gains.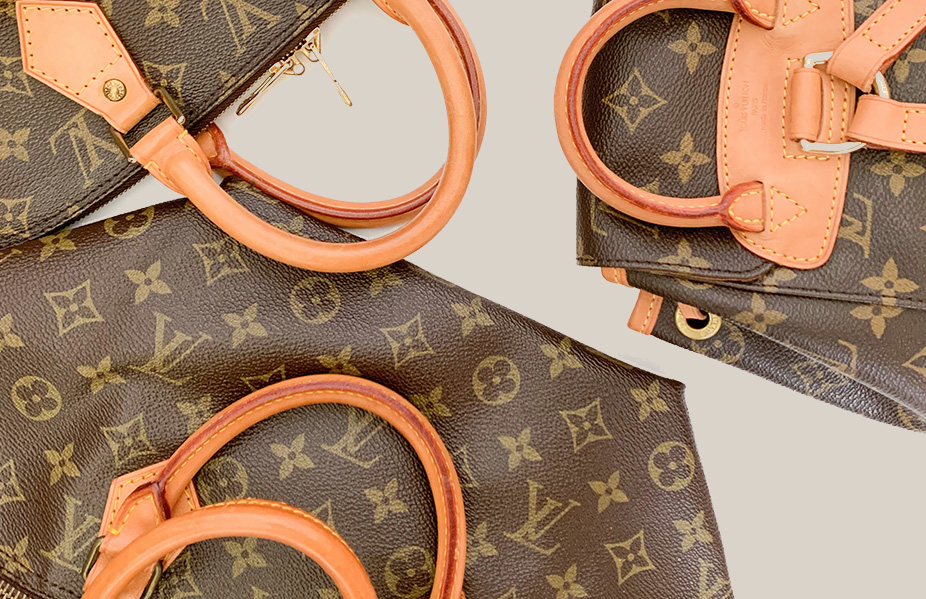 Secondly, avoid the dealer dilemma! While a traditional retail setting such as a gallery, fine art show or fine jewelry salon can be an interesting arena to acquire unique and unusual tangible assets, there is a built-in bias on the dealer's behalf. The seller's goal is to garner the highest amount possible for any object marketed or sold. Additionally, while a collector's discount can often be negotiated, the seller has the upper hand because the seller's understanding of the market is greater. In many cases, and particularly with our watch-collecting client, we see specific instances where high-profile clients are taken advantage of even with negotiated discounts, simply due to the fact that there is money to spend and impulse to buy without sound financial guidance.
In this circumstance, it is important for high-profile clients to have knowledgeable professionals advocating on their behalf in order to avoid additional pitfalls to acquisition, such as authenticity, fakes and forgeries, clear title and condition issues.
When acquiring high value tangible assets, the most important factor beyond understanding value is due diligence. Before payment is made, the potential owner should have a complete grasp of the item's condition, including previous conservation or restoration. A solid and transparent provenance should also be available to the buyer and his or her team, thus providing a clear knowledge of authenticity and title which alleviates concern surrounding fakes and forgeries. Without proper due diligence, a $250,000 purchase can depreciate to $1,000 in the blink of an eye!
Finally, when working with an art advisory firm, many of the unseen details of acquisition are instantly handled by an experienced team and vetted third-party sources solving unforeseen concerns such as framing, conservation, repair, shipping, fine art storage and other needs associated with ownership of high value tangible assets. It is important for a high-profile client to "not go it alone" because doing so could have unwanted ramifications. For instance, storing a high value painting or print in an untested storage facility could mean significant financial losses if this facility does not meet appropriate standards. Further, if a work requires conservation or repair, an art advisory firm is able to facilitate the proper way forward. In many cases, if an owner does not hire the appropriate conservator, which is often designated by the artist or maker's estate, foundations and/or other top experts, then a significant loss in value is imminent.
The art market is often considered by many to be the last great unregulated segment of the financial market and can often make for a treacherous experience for new collectors without the proper guidance.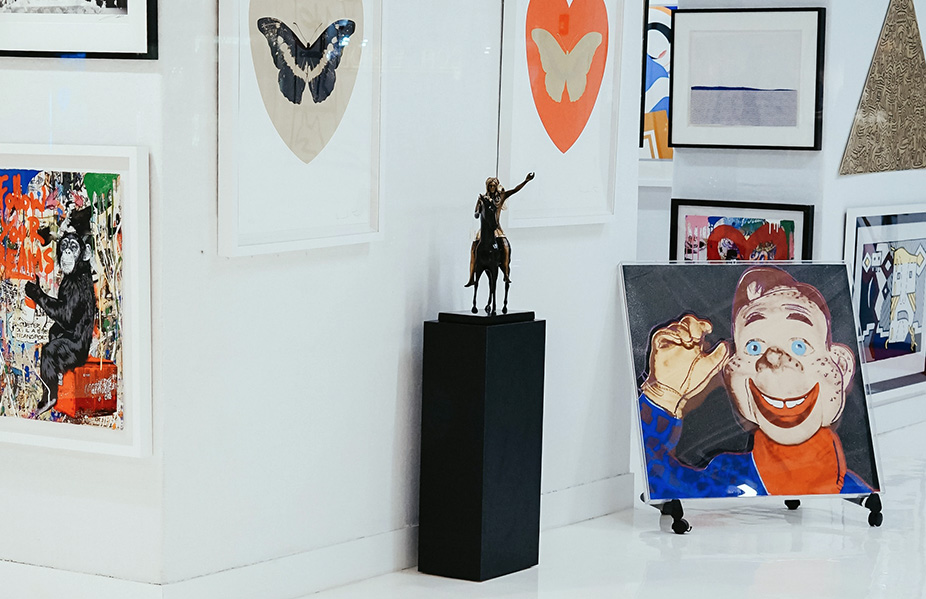 OUR HIGH-PROFILE CLIENT DIVISION
We understand the unique challenges facing our clients and can offer high-profile individuals a full suite of services, and related white-glove concierge support, on a global scale.
We're experienced working with actors and celebrities, directors and producers, musicians, athletes, models, authors, journalists, and industry executives. Offering the high-quality, collection-specific solutions to help make informed decisions around the strategic, long-term management of fine art, jewelry, and other high-value collectibles.