The Art World & Climate Change
Few people would question that the threat of climate change is one of the most controversial and impactful subjects of the moment. In a year that saw soaring temperatures and the UK's hottest summer on record, it has become near impossible to ignore the environmental shifts on our planet. As governments and scientists struggle to implement the necessary measures and precautions, it was only a matter of time until the art world became not only involved, but directly impacted.
Industries such as air travel and fast fashion face steady criticism for their effect on world water and fuel shortages. The art world is not immune to similar implications. As in-person fairs and international travel once more become regular occurrences on our calendar, the environmentally astute remind us that the art world cannot exist in the same pre-covid routine.
Art Museums & Activists Taking a Stand
One of the biggest wake-up calls the art world received in recent months is the wave of climate activists targeting significant artworks at major museums. Over the last summer, activists in Italy, Germany and Britain have staged protests where they affix themselves to some of these countries' most valuable artworks, including Botticelli's Primavera at the Uffizi in Florence, the Vatican's Laocoön and His Sons, and Van Gogh's Peach Trees in Blossom at the Courthauld in London. With the aim to "protest the fossil fuel madness," these groups, (most notably the Ultima Generazione in Italy and its counterpart, the Lezte Generation in Germany) protested to bring attention to the climate crisis. Interestingly, the Just Stop Oil and Ultimate Generazione groups are both funded by the Climate Emergency Fund, a Los Angeles-based organization set up by a group of millionaires three years ago. These include some of America's richest offspring, with Rory Kennedy (daughter of Sen. Robert Kennedy) and Aileen Getty (granddaughter of Jean Paul Getty) listed among the founders.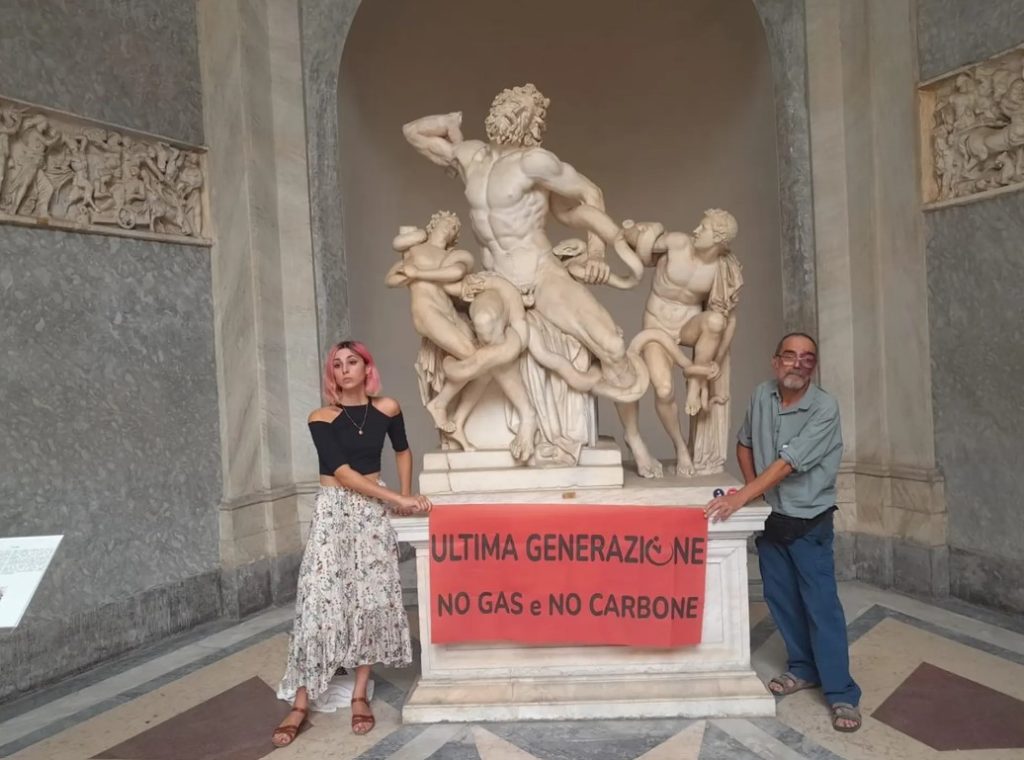 While the protestors have been careful not to attach themselves to the actual artwork, the museums have understandably expressed concern about how far these protestors could go. For instance, the Courthauld had to send the frame for Van Gogh's Peach Trees out for conservation, leading to three of the protesters being criminally charged in the case. While German and British museums have criticized the actions of the activists as potentially damaging to high-value art pieces, the American Institute of Conservation has spoken out in support, claiming that these groups are merely looking for a way to speak out where international governments are falling silent.
The Impacts of Climate Change Within Art Institutions
Whether they support the protests of climate activists within their spaces or not, art institutions are gradually bringing greater attention to the crisis within their own programs. The Royal Academy Summer Exhibition 2022 was curated around the theme of "Climate" with the chosen artists displaying a range of works which used direct, violent, and often apocalyptic imagery. The exhibition itself received mixed reviews and even some criticism; the Guardian's Jonathan Jones labelled the show "climate kitsch." However, it does signify how the museum sector is beginning to show direct awareness for the state of the planet. This most crucially includes adapting their spaces for the future; for example, Florence's Uffizi Galleries recently revealed plans for a €50 million project, "Boboli 2030," to protect the historic Boboli Gardens against the effects of climate change. The Storm King Art Center in New York announced a similar $45 million re-design and upgrade to increase biodiversity.
Many galleries also have begun banding together to preserve wildlife and endangered ecosystems. The sustainability New York collective Galleries Commit recently partnered with the artist-led non-profit group Art to Acres to preserve 200,000 acres of landscape near Machu Picchu in Peru. This area has one of the last 1% of cloud forests on the planet, and museums such as MoMA, the Guggenheim and the Hirshorn, as well as organizations and dealers like Artform and David Zwirner, have donated hundreds of thousands of dollars towards this large-scale conservation.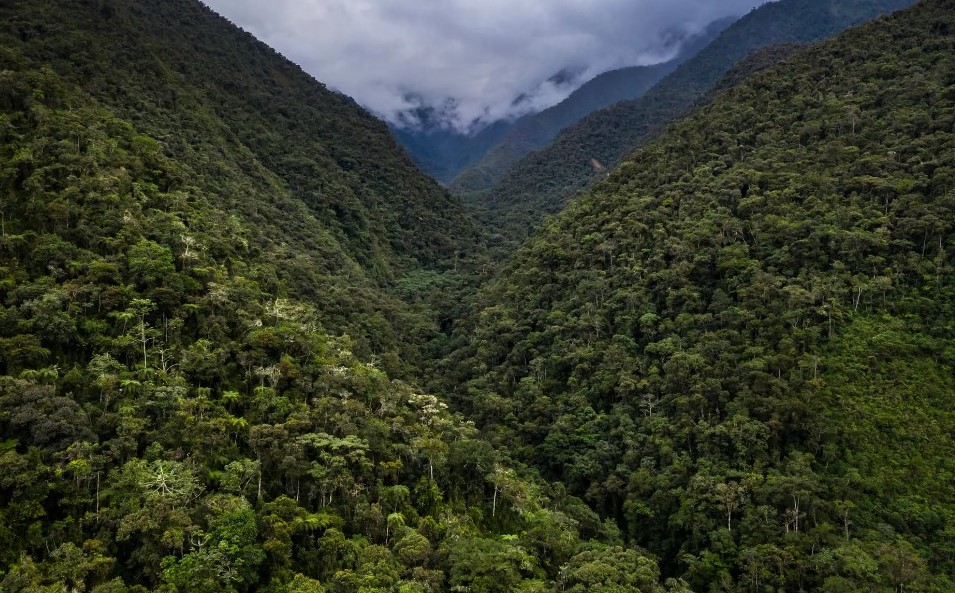 Following in the footsteps of charity Gallery Climate Coalition, many campaigns of this kind are expected to arise with more and more arts organizations taking steps to reduce their carbon footprints. In the last few weeks, calls have been made for the British Museum to cut ties with British Petroleum (BP). Shell and BP previously were two of the biggest investors in British public arts, but over the last five years many major institutions (such as the National Portrait Gallery, Tate, and Royal Opera House) have ended partnerships with the companies over their use of fossil fuels. This most recent call to cull this funding has most notably come from British Museum employees and other institutional staff. In May 2022 there was an unanimous vote at the PCS Cultural Group (a trade union that represents 4,000 UK cultural workers) to end fossil fuel sponsorship. The repercussions for ending such controversial support for museums, which has nevertheless proved vital in the last years of economic hardship, are yet to be seen.
Insuring Art in the Ever-changing Environment
So, what does all this mean for the art collector? Well, the most pressing environmental issue facing the collector today is primarily problems with insurance. As natural disasters — hurricanes, flash flooding, wildfires, etc. — become regular news headlines around the world, the insurance market teeters on a dangerous edge of unpredictability. The transport, storage, conservation, and display of high-value art pieces has become more important than ever with such climate uncertainty, as well as more economically treacherous. As reported by The Art Newspaper, great waves (both literal and metaphoric) began to hit the insurance market in 2017 when a series of hurricanes hit the Gulf Coast in the US, causing insurance industry losses of more than $300 billion. Florida, the state with the flattest land range, is especially at risk with the rise of sea levels. Annual flooding in the state is up an astounding 400% in the last 16 years, and as a result, in 2020 it announced $4 billion in state-wide spending on flood protection.
Insurance Analysts are using climate change data to assess potential dangers to calculate risk factor. It will become increasingly likely that high-risk locations (such as those prone to earthquakes) will see higher premiums for art storage and cause financial implications for collector residencies. Cities such as Miami and Venice, which are long-term hotbeds of the art world and yet some of the most prone to natural disaster, may face significant challenges when it comes to the expansion of galleries or fairs. California and Florida, in particular, while housing some of the country's wealthiest art patrons, collectors and museums, face the most risk environmentally, with fine art insurance policies becoming immensely difficult to obtain or renew as new restrictions are continually implemented. According to New York-based insurance company Berkley Asset Protection, premiums for fine art insurance coverage are increasing as much as 12%, with the annual cost of California homeowners' policies rising as high as 40%. While some clients negotiate to have policies exclude natural disasters altogether to reduce cost, insurers warn this is a dangerous gamble, and with the increasing likelihood of annual wildfires and flooding, unlikely to pay off. Indeed, some insurance companies are even imposing deductibles on collectors who reside in particular states or locations, an extra cost which can amount to as high as 10% of total collection value.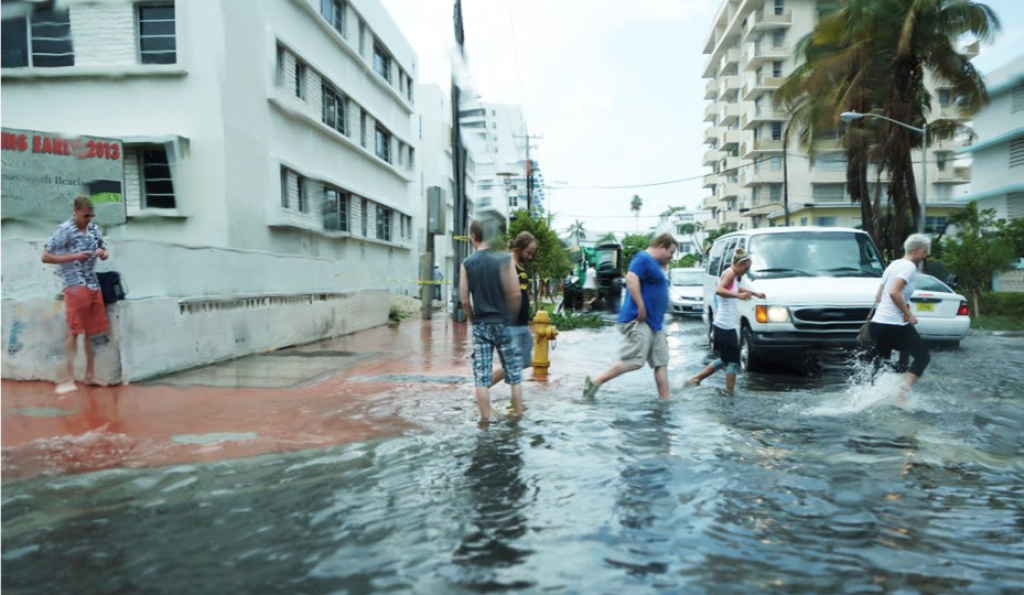 The UK is arguably less prone to extreme natural disasters in comparison to the US or some other European countries. Greece, for instance, is one of the world's most seismically active countries. However, given the record-breaking temperatures the UK experienced this year which put the nation at a standstill, UK fine art insurance can be expected to put a heavier emphasis on the natural event risk factor in the future. With policy change towards global warming recurrently low on international governments' agendas, the threat of climate change is still heavy on the art world's head. Collectors should be sure to have a close conversation with their insurer about climate data analysis, and to assess the environmental situation of their work regularly. Art, much like our planet, is unique and irreplaceable and must be afforded the right protection.