The Fine Art Group x Swire Properties, Hong Kong
JULIAN OPIE SITE-SPECIFIC COMMISSIONS
The Fine Art Group is delighted to announce the completion of two major new, site-specific commissions by Julian Opie for Swire Properties in Hong Kong.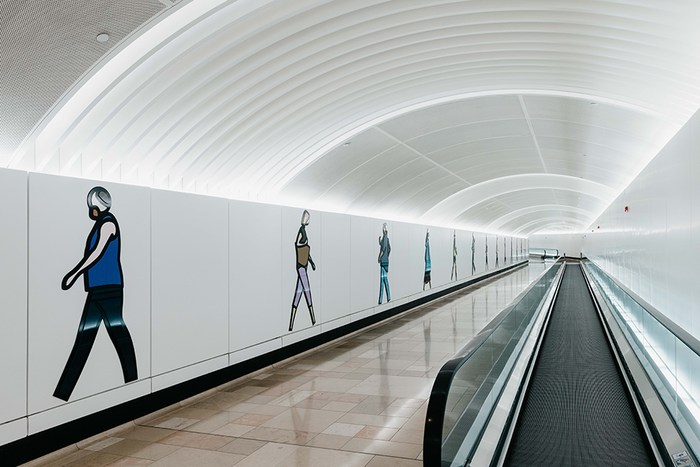 Parade. (2020) depicts sixty-two colourful and dynamic characters from all walks of life as they go about their daily business. The multi-layered and dimensional metal figures are finished in glossy varnish, accompanying passers-by in their journey through the pedestrian link between the Mall, Three Pacific Place and Starstreet Precinct.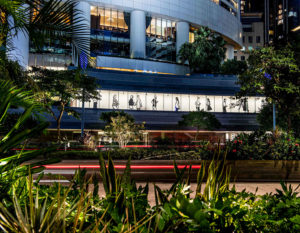 Located along the walkway between the Island Shangri-La, Hong Kong and Conrad Hong Kong, Running 3. (2020) occupies a dramatic position along a prominent raised walkway. Conceived as a continuous frieze of thirteen life-sized figures in black vinyl, Running 3. embodies the dynamic of central Hong Kong.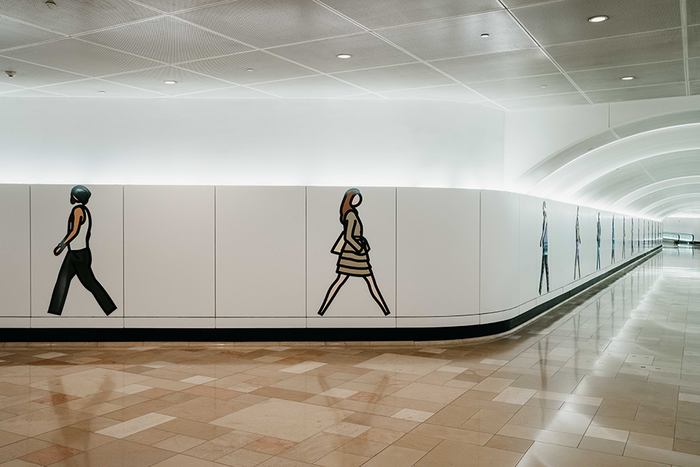 Opie's distinctive formal language is instantly recognisable and reflects his artistic preoccupation with the idea of representation and the means by which images are perceived and understood. Always exploring different techniques both contemporary and ancient, Opie plays with ways of seeing through reinterpreting the vocabulary of everyday life; his reductive style evokes both a visual and spatial experience of the world around us. Drawing influence from classical portraiture, Egyptian hieroglyphs and Japanese woodblock prints, as well as public signage, information boards and traffic signs, the artist connects the clean visual language of modern life with the fundamentals of art history.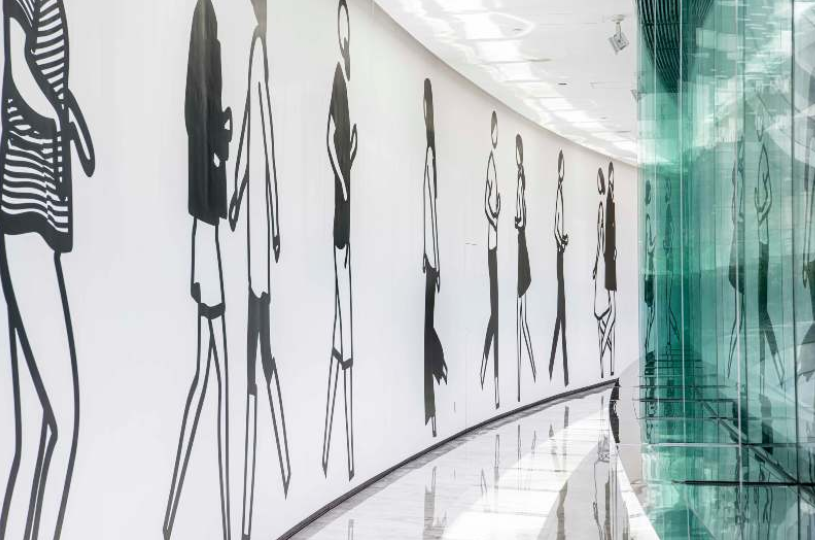 The artist has commented on observing busy city crowds:
"A constant flow in both directions. Each person a mass of decisions and style and attributes with a destination and only a fleeting moment in front of me but combined, they create a constant flowing crowd. Each random person would be great to draw, better than I could ever invent.
I draw using a graphic program that allows me to bend thick lines over the photograph and fill the gaps with flat colour. A gang of characters emerges, caught in mid stride, going about their business with bags or phones or cold drinks. Their random, momentary decisions became frozen into a set piece, a logo and symbol drawn in the most emphatic and generalised way I could manage while sticking to the details of what I saw. Symbols and hieroglyphs, images and road signs perform similar tasks of turning objects and people into a language that is specific enough to describe but general enough to be read. These words can be combined to form sentences just as the people combine to form crowds. Walkways and pavements turn pedestrians into lines of text, read left to right."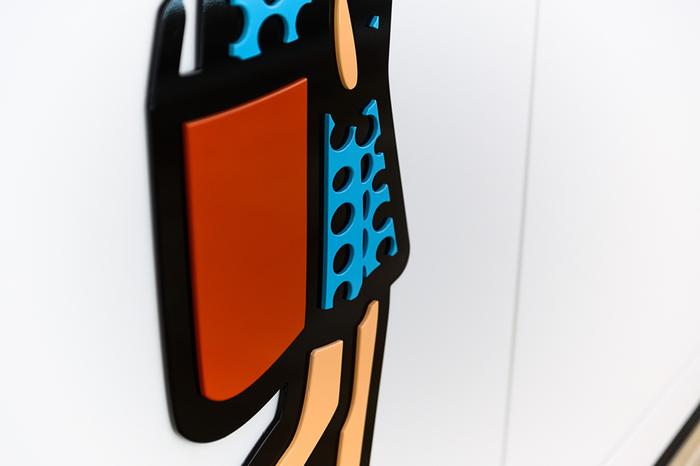 The series of figures, created for Pacific Place by British artist Julian Opie, is the latest addition to Swire Properties' permanent art collection, as part of the Company's long-time support of the arts and place-making. Inspired by and designed to engage with its community – the workers, shoppers of Pacific Place and people of Hong Kong Parade. and Running 3. is a noteworthy highlight for the Pacific Place community and beyond.
Find out more about the project here.
Visit www.julianopie.com to find out more about the artist and his works.
OUR SERVICES
Offering expert Advisory across sectors, our dedicated Advisory and Sales Agency teams combine strategic insight with transparent advice to guide our clients seamlessly through the market. We always welcome the opportunity to discuss our strategies and services in depth.
---
Image 1: Image courtesy Julian Opie; Image 2: Image courtesy Pacific Place; Image 3: Image courtesy Julian Opie; Image 4: Image courtesy Pacific Place; Image 5: Image courtesy Julian Opie