ART & INNOVATION AT CHELSEA & WESTMINSTER HOSPITAL
We are delighted to have sponsored The Healing Arts, a collection of essays delving into the story of the arts and Chelsea and Westminster Hospital, from the pioneering arts and design programme to the hospital's impressive art collection.
Spearheaded by the team at the hospital's charity CW+ the innovative art and design programme combines live performance, workshops and technology to transform the hospital environment for the patients, their families and staff.
Trystan Hawkins, CW+ Arts Director, commented: "The Healing Arts celebrates the legacy of the arts programme founders at Chelsea and Westminster Hospital, demonstrating how their vision allows us to continue to innovate by commissioning ambitious, bold and daring contemporary art and design that has profoundly positive impacts on patients, staff and visitors. We are incredibly grateful to our community of supporters, who make our work possible."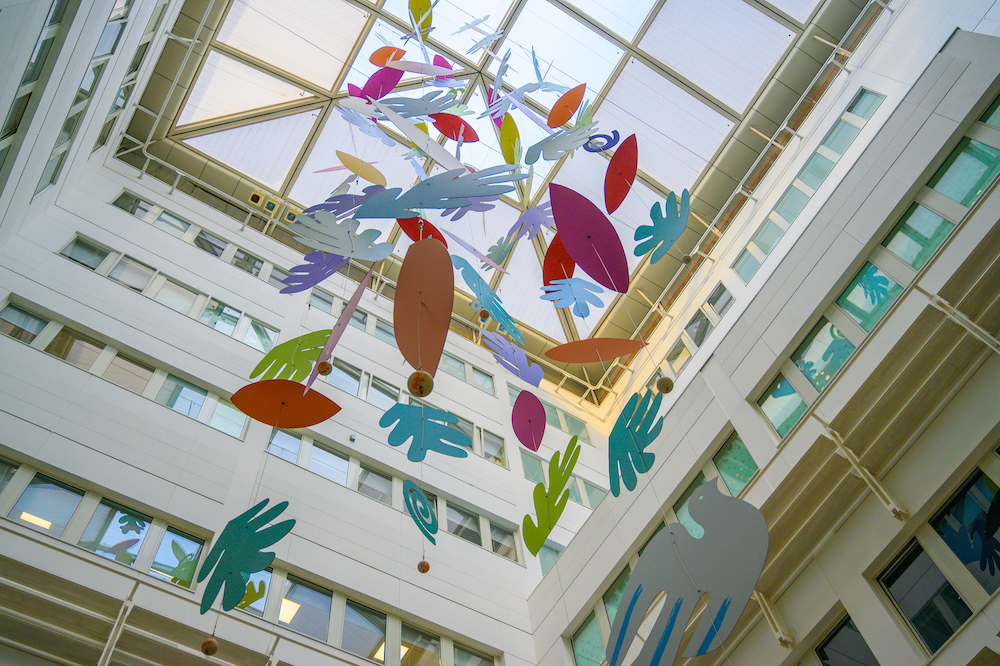 The hospital's art collection is funded, curated and managed by CW+ and has over 2,000 artworks, including a Veronese in the hospital chapel and monumental Allen Jones in the atrium. The fact that many of the donations come from local artists, such as Patrick Heron, Mary Fedden and Eduardo Palozzi, cements the collections position in the community.
Philip Hoffman, our CEO and a member of the CW+ Development Board says "Art serves many purposes, often to communicate, to emote, to create a sense of beauty or to motivate; but within the walls of Chelsea and Westminster Hospital it plays another vital role. Art goes above and beyond, and instead becomes a tool for healing."
Read more about CW+'s incredible work and The Healing Arts here.