Market for Sports Memorabilia Continues to Score Big
By Dan Weil, The Wall Street Journal, Published Dec. 15, 2019
Three years ago, Simon Brown, a 36-year-old public-relations professional in Washington, D.C., purchased a 1938 Joe DiMaggio baseball card for $1,500. Its value now: $2,500, up about two-thirds, based on sales records for comparable cards, he says.
That kind of price appreciation is common in today's sports-memorabilia market, particularly for items priced at $1,000 or more, market participants say. Just as stocks, bonds and other assets have soared in value since the last recession ended in 2009, so has sports memorabilia.
"It's the same case for collectibles across the board," says Chris Ivy, director of sports auctions for Heritage Auctions. "Some collectors even view sports memorabilia as an asset class for investment. A lot of our clients love sports and started collecting as kids for a hobby."
Numerous factors explain the price run-up for sports memorabilia over the past decade, experts say, including the wealth of baby boomers, the entrance of millennials into the market and growing interest from foreigners. Demand for cards and game-used items, such as balls and jerseys, is particularly intense. Of all the sports, the market is generally strongest for baseball items.
Although experts expect the price inflation to continue as long as the economy stays strong, there is no guarantee, just as there are no guarantees with any investment. Making it even more dicey is that there are plenty of bogus and/or overpriced items out there waiting for careless buyers. That's why it's crucial for prospective buyers to do plenty of research before taking the plunge.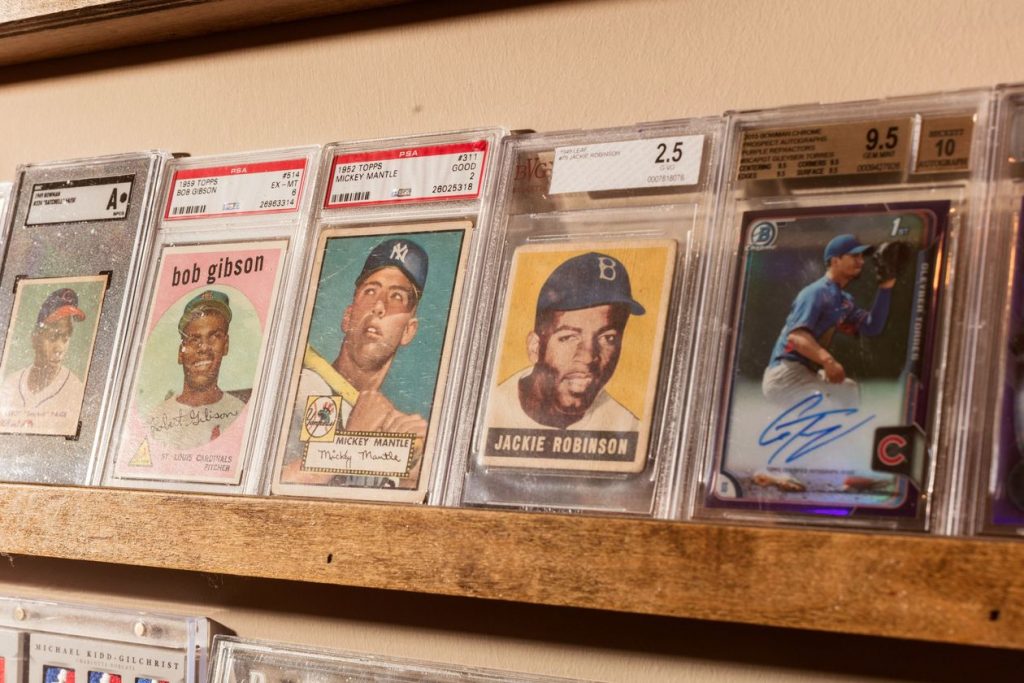 MONEY AND PASSION
Baby boomers are the foundation of the market because of the wealth they've amassed as a group during their careers. "They have huge buying power and nostalgia for sports memorabilia, such as baseball cards and jerseys of their favorite players," says Anita Heriot, chief executive of Pall Mall Art Advisors, which assists clients with buying and selling all kinds of memorabilia, including sports items.
Meanwhile, Ms. Heriot says she has found that many millennials and members of Generation Z with the money to start collections, especially men, are turning to sports memorabilia because they're more familiar with sports than they are with art. "That makes it more digestible as a passion and hobby," she says.
Foreigners are jumping into the market, too, as more people around the world have more disposable income and more athletes from all over the world are achieving global fame in the most prestigious leagues and competitions. For instance, the wave of foreign players who have entered the National Basketball Association over the past 20 years, such as Yao Ming of China and Luka Doncic of Slovenia, has drawn non-Americans to NBA memorabilia, says collector Jimmy Mahan, 43-year-old director of staffing at a North Carolina summer camp. Collectors in China and even in the Philippines—a country with little basketball tradition and no obvious connection to the NBA—have driven prices up, he says.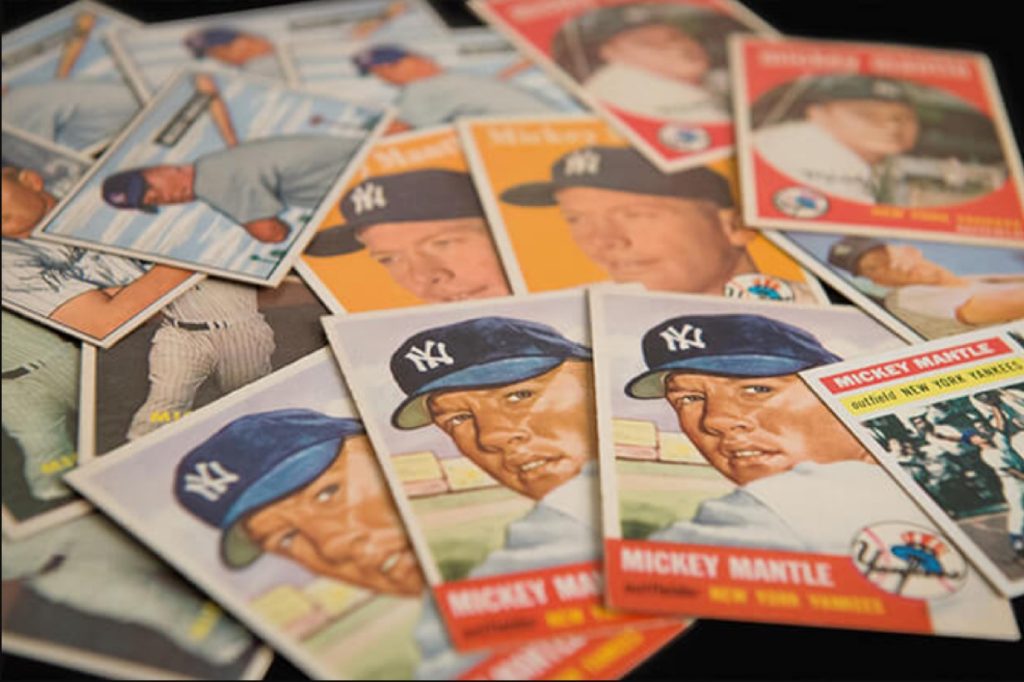 USED IS GOOD
Baseball cards, which originated in the 1860s, remain a staple. Cards prior to 1960 have particularly escalated in value. "A handful of old cards have reached iconic status, such as Honus Wagner cards from 1909-11 and Mickey Mantle cards from 1952," says Mr. Brown, the collector.
In May, one of those Wagner cards sold for $1.2 million, up 54% from its sale price of $776,750 in 2016 and 83% from its sale price of $657,250 in 2014, according to SCP Auctions, a sports-memorabilia specialist based in Laguna Niguel, Calif. Cards from other sports also have done well. A card of basketball icon Michael Jordan recently sold for $350,000 and a card of football legend Tom Brady commanded $400,000, notes Simeon Lipman, a pop-culture appraiser.
The 1997-98 Jordan card, sold on eBay, came from a set of Metal Universe Basketball Precious Metal Gems cards and is considered one of the most valuable Jordan cards, according to Beckett Collectibles. The card's condition wasn't rated, but it was listed as "altered." The Brady card, which also sold on eBay, came from the 2000 Playoff Contenders Championship Ticket collection. Beckett graded it as being in mint condition.
But cards are starting to take a back seat to game-used items, including balls and jerseys, as collectors seek to get closer to the players and game action. "It's a popular thing to have a jersey propped on a mannequin in someone's man cave," says Jasmani Francis, a consultant to the Winston Art Group, which appraises and advises on collectibles.
In June, a Babe Ruth New York Yankees jersey from 1928-1930 was auctioned at Yankee Stadium for $5.64 million, making it the most expensive piece of sports memorabilia ever sold, according to the auctioneer, Hunt Auctions.
Dennis Riehman, 67, a retired banker in Ossining, N.Y., has a 1927 ball purportedly used in batting practice with autographs from Babe Ruth and Lou Gehrig. He bought it from a family friend who was a Yankee Stadium usher for $2,000 about 25 years ago. A sports-memorabilia dealer told him last year that it was now worth five times that. But Mr. Riehman says the ball means too much to him to ever sell. "I'll give it to my son."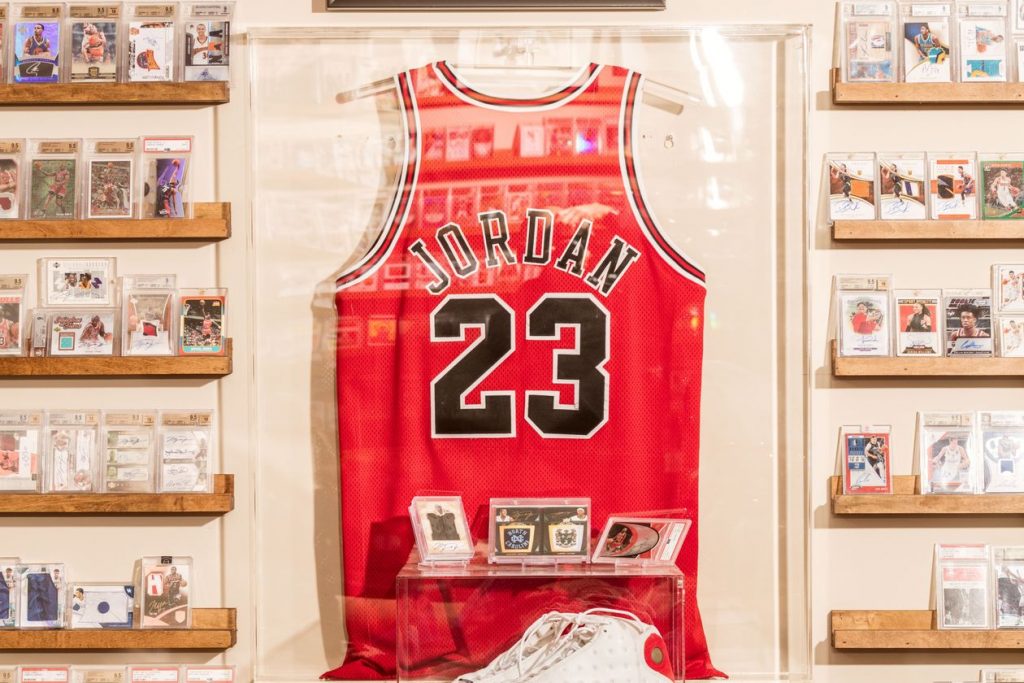 DON'T TRUST, VERIFY
So how can buyers, especially novices, avoid overpaying in this inflationary environment? Homework is essential. Buyers can do significant price research with an internet search of dealers, auction houses, appraisers and even eBay. Comparison prices exist on the web for many items, says Mr. Francis, the consultant. That includes sale prices for items comparable to the one a buyer is interested in and sometimes for the same item. Recent sale prices allow buyers to judge whether the current price of the item they want is in line with the market.
Buyers also should research the seller. "Know what it is you're buying and from whom you're buying it," says Steve Sloan, president of Professional Sports Authenticator, which grades and authenticates sports memorabilia. "You should only purchase pieces from a reputable dealer that has been in business for at least five years," he says. Independent, third-party certification of an item's authenticity is also important, experts say. Authenticators besides PSA include James Spence Authentication and Beckett Authentication Services. A knowledgeable adviser also might help new collectors avoid costly rookie mistakes.
Despite the potential pitfalls, opportunities abound for collectors of sports memorabilia in a way they don't for traditional art collectors. "Art is an elite passion," says Pall Mall's Ms. Heriot, with prices that run into the thousands even toward the lower end of the market. "But with $100, you can buy a decent sports trading card that will hold value. Sports memorabilia is probably the most populist of passion assets."
Mr. Weil is a writer in West Palm Beach, Fla. He can be reached at reports@wsj.com.
Read the article on The Wall Street Journal
Further Readings