The Scoop: A Bi-Weekly NFT & Digital Art Newsletter 1
The Scoop: A Bi-Weekly NFT & Digital Art Newsletter by The Fine Art Group
INTRODUCTION FROM PHILIP HOFFMAN, CEO + FOUNDER
The Fine Art Group's team has always had a finger on the pulse of the global art market in order to give our clients the highest quality guidance in this dynamic marketplace. Over the last year, we have watched as a new generation of art exploded in front of our eyes in the form of digital art and NFTs. We expect this new medium to alter the landscape of the art world while being an important source of growth and opportunity for many of the market players. To continue to provide best-in-class service, our clients expect us to provide coverage of this growing industry. After much due diligence, The Fine Art Group may gradually incorporate NFTs into all of the services we currently offer.
Just like many of you, I have become overwhelmed at times with the explosion of information coming from this new market segment. With new collections, artists, and platforms popping up every day, the goal of Greg's newsletter is to cut through the background noise, complexity, and focus on the most critical information and commentary on this space. We plan to provide updates on the most relevant market trends, highlights on projects that deserve our clients' attention, and briefs on the significant developments in the related worlds of technology, risk management and financial innovation. 

Furthermore, we will launch a dedicated section on our website designed to provide education and serve as a resource library for our clients and partners. As this market is evolving rapidly, so will this newsletter, and we appreciate any feedback that will help us serve you better. I look forward to seeing where our new line of business takes us and helping our clients achieve their goals in this rapidly expanding market.
---
CRYPTO MARKETS
The three blockchains we will be tracking are Bitcoin, Ethereum, and Solana. Bitcoin has been around the longest as a standalone asset and serves as a bellwether for the crypto markets, due to many of the smaller networks following its price movement. Ethereum and Solana are more transaction-based and serve as the backbone of the NFT ecosystem. Ethereum is the gold standard, with Solana being a close second. The majority of NFTs are hosted on these two networks.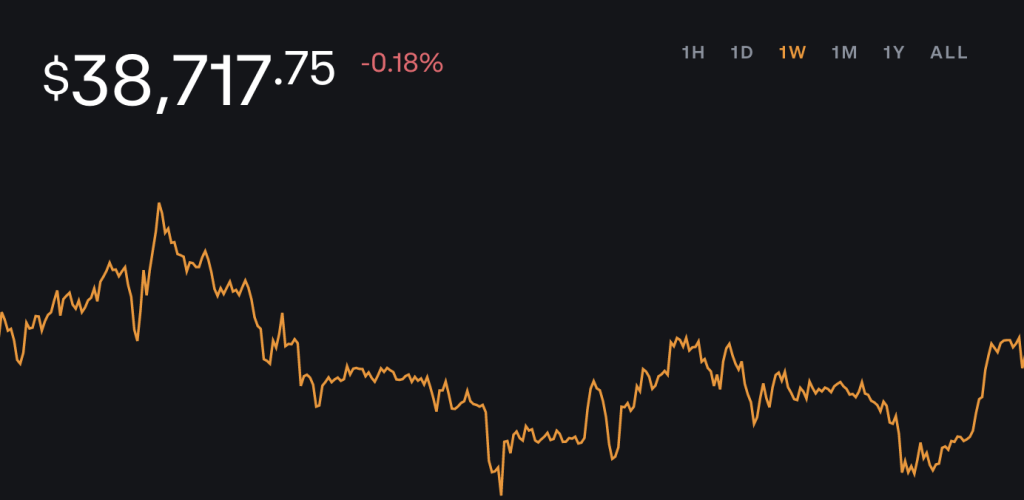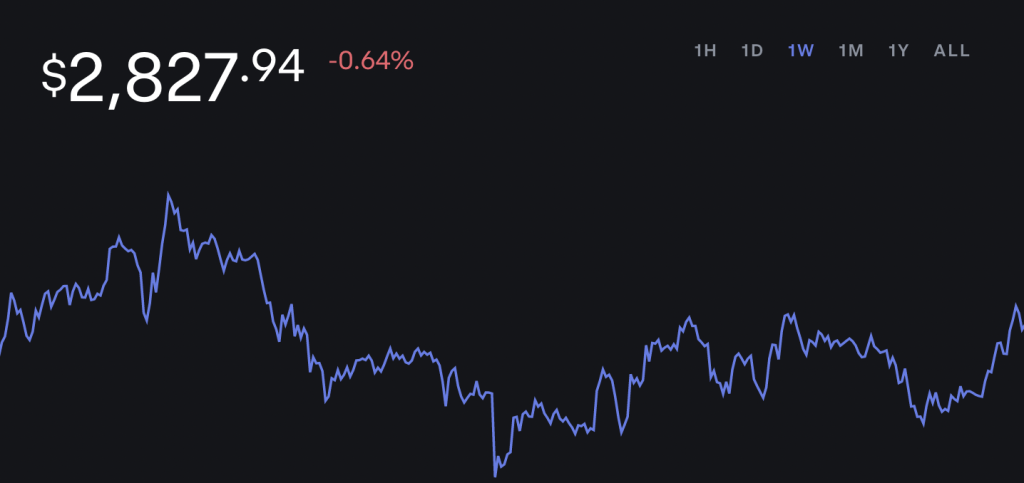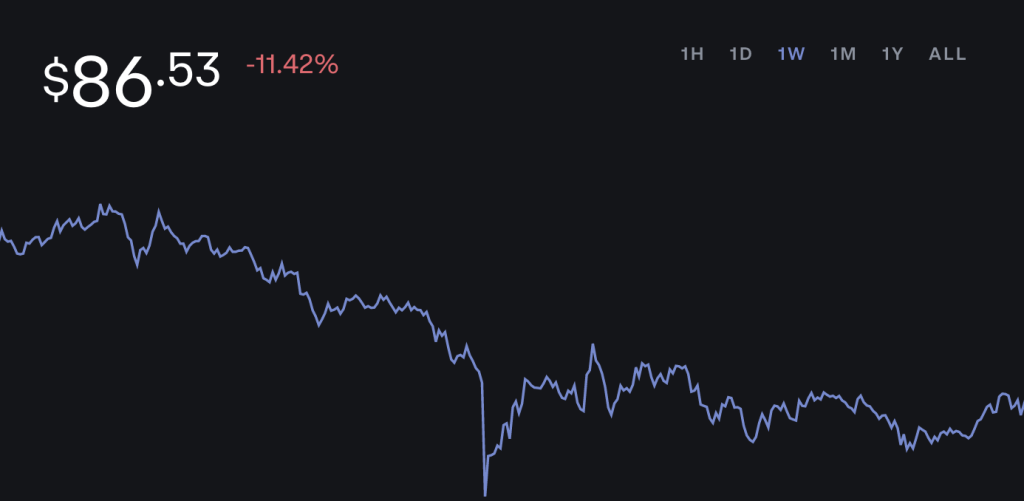 CRYPTO COMMENTARY
The crypto markets have experienced some volatility over the past week, with many still in the red. We are beginning to see some price movement correlation with traditional equity indexes in the US. In the past they've been significantly more independent of one another. Institutional adoption is rising with Fidelity's recent announcement that they'll be allowing 401k plan participants to hold Bitcoin in their accounts. However, there is still a question on how the government will regulate cryptocurrencies. There is an expectation that once a decision is made it will be a catalyst for change in valuation, either positive or negative, dependent on the outcome.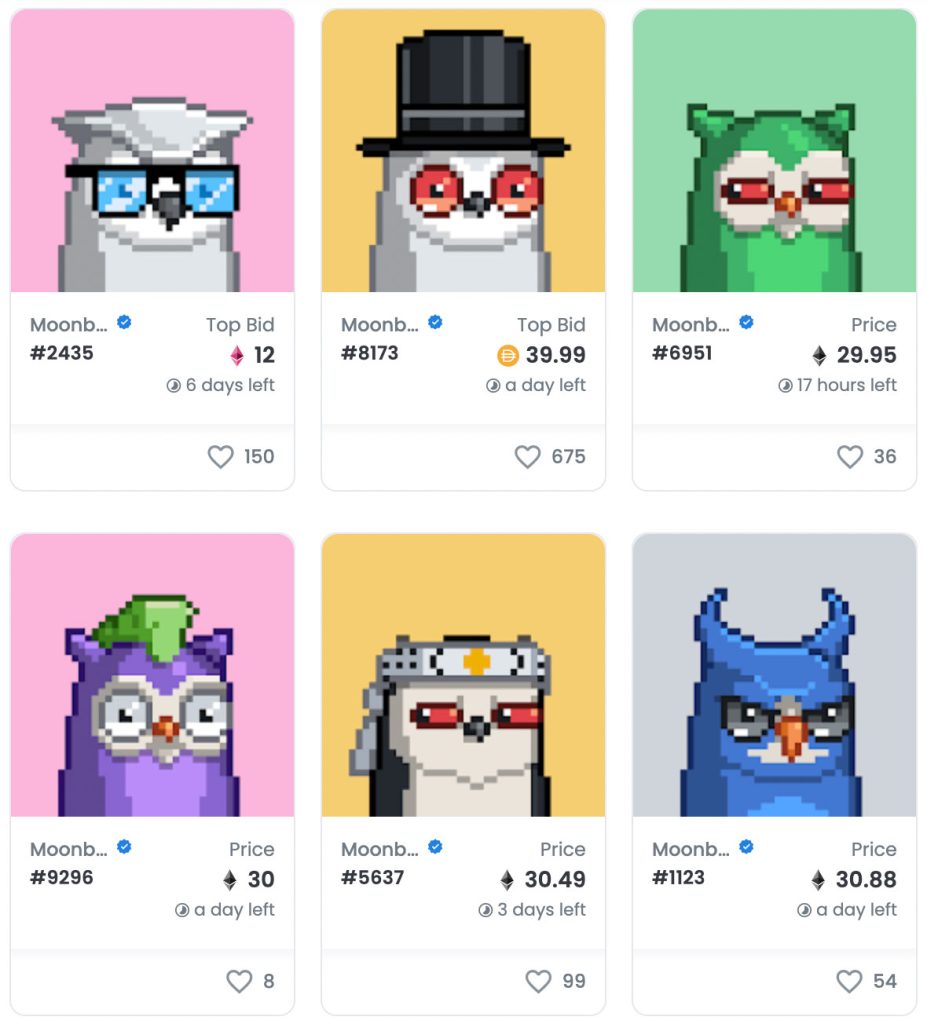 WHAT'S THE BUZZ?
This is a new frontier for everyone and we'll be providing explanations for commonly used terms in the space. We decided to start with cross-chain since there is certainly a lot of chatter around the concept.
CROSS-CHAIN
NFTs once minted are generally siloed to a single network.
Cross-chain is when a token can exist on more than one blockchain, for example an NFT that can be transferred from Solana to Ethereum and vice versa.
The Metaverse will need to be able to interact with many different networks, making this a crucial task for this technology to address.
Many projects and protocols are working on solutions, the only current fix is using a "wrapped asset", which essentially puts, for example, a Solana NFT in an Ethereum "envelope".
This capability will rely on building bridges between the networks and the existence of a universal key to metaverse (K2M) being built into every token.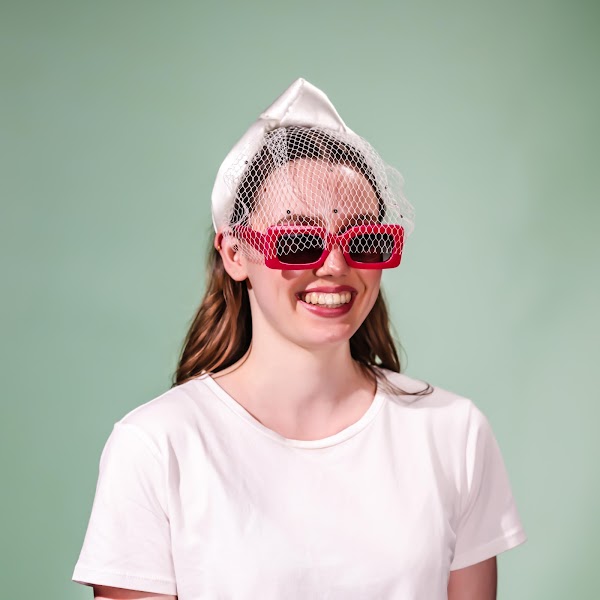 NFT BLUE CHIP COLLECTIONS
The below are considered collections to watch based on overall volume and liquidity over the last thirty days. Click the links to see full lists on OpenSea.


NFT COMMENTARY
The Moonbirds collection has absolutely flown during their debut; after minting for 2.5 Eth, their floor now sits at 26 Eth. The main driver is Kevin Rose, following the success of his first project, Proof Collective, many from the tech world were itching for a new opportunity to bet on the savvy entrepreneur.
The Bored Ape Yacht Club Otherside land sale over the weekend became problematic, with gas fees amounting to $150 million. The Ethereum network struggled to keep up with the massive number of transactions and resulted in Yuga Labs netting over $300 million.

There has also been a lot of movement in the Solana NFT space. We will see more of this moving forward, especially since OpenSea, the largest NFT marketplace, has started supporting Solana NFTs. Solana's gas (transaction fees) and energy consumption are generally much lower, making it attractive for creatives and collectors alike.
NFTs had their largest quarter yet in Q1 of 2022. Over $12 billion in sales were recorded, with more active wallets joining the networks in the last three months than the entire second half of 2021. Many long-term critics have changed their stance to embracing these new markets. Others are proceeding cautiously and with good reason, since a little over a billion dollars in assets have been displaced in hacks and security issues. Security will be paramount moving forward as the space continues to grow. We believe we'll be seeing new firms specializing in both securing and insuring digital assets.
FRESH & UPCOMING DROPS
Edward Barber and Jay Osgerby x Galerie Kreo are releasing their first NFT collection together: Signal C4V, which will be available for purchase on OpenSea in early May.
Daniel Arsham released his new NFT collection on Niftygateway on 4/30.
With a successful launch of Rowhomes, the architecture focused Chris Hytha is releasing his new collection Highrises.
Yuga Labs Land Sale went live on 4/30, after a KYC only ApeCoin will be accepted for payment.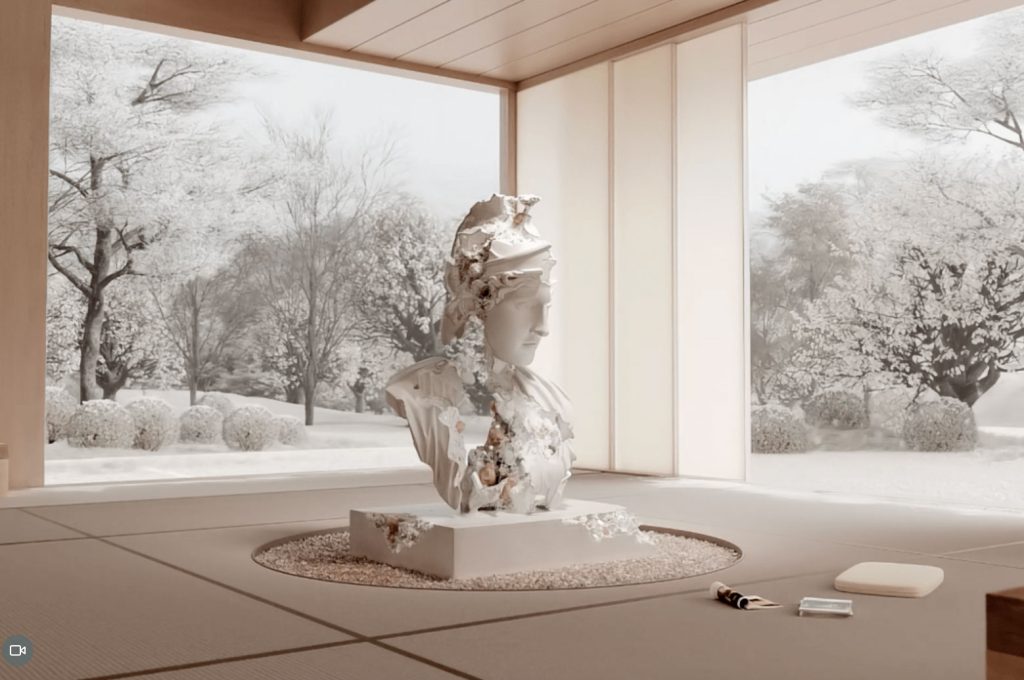 NFT ARTIST SPOTLIGHT
Isaac 'Drift' Wright
I've been following Drift's story since 2020, and it is easily one of the most moving plot lines in the NFT space yet. After serving in the U.S. Army Special Forces for several years, he came back with ghosts in the form of PTSD. He learned to cope with his condition through urban adventuring and photography. While changing his narrative, he produced some of the most incredible images from the top of skyscrapers around the U.S.. Consequentially, Drift was arrested for trespassing and incarcerated for four months without bond.

He felt the government he served turned on him and used his race and military background against him. Drift was pushed through a system that was biased against him, with many officials saying he'd never make it out of jail. He launched an NFT collection, Where My Vans Go, and used the proceeds to pay his lawyer fees. As his story spread, his collection began to take flight as people were sympathetic to his plight and wanted to help any way they could. To this day, it is one of the bestselling collections on OpenSea, with a floor price of 50 Eth. The icing on the cake was when he auctioned his NFT Whatever it Takes through Sotheby's for £185,000 over the estimated value. Against all odds, he made it out and continues his journey with photography.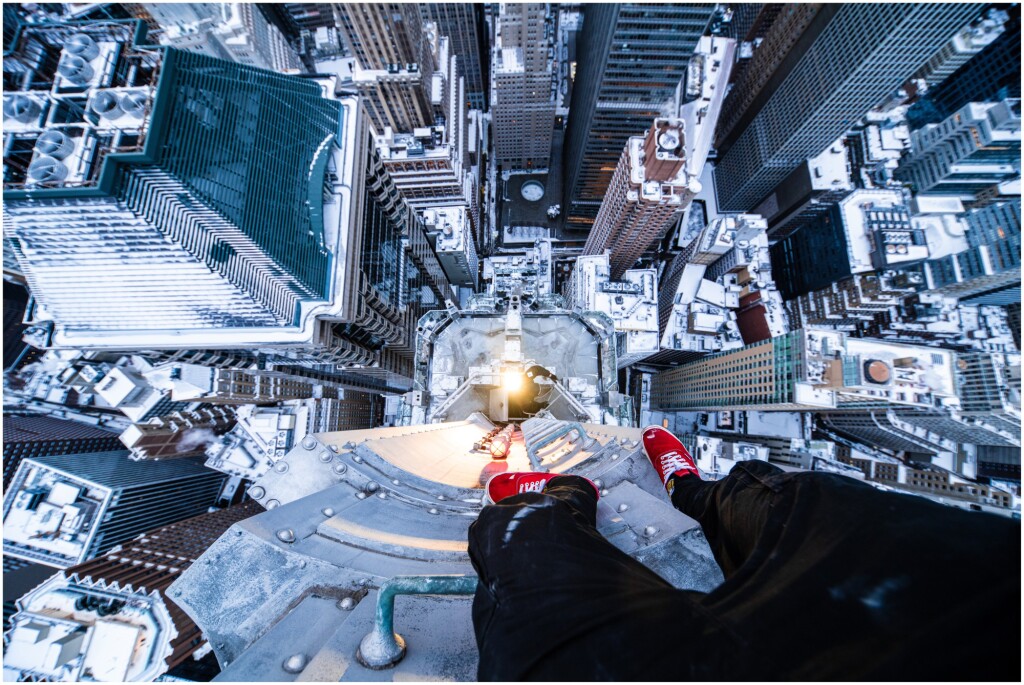 NFT & CRYPTO NEWS
Disclaimer
Information in this report is compiled from a number of sources; The Fine Art Group does not make any representation or warranty, express or implied, as to its accuracy or completeness. The Fine Art Group shall not be liable for any errors or inaccuracies in this report or for any actions taken in reliance on information or opinion contained in this report. The Fine Art Group are under no obligation to update or keep current the information provided herein. Information in this report is provided solely for information and marketing purposes and is not to be construed as investment advice or a personal recommendation, nor as legal, tax, regulatory, accounting or any other specialist technical advice. Capital is at risk when buying or selling the types of assets discussed in the report, and any decision to do so is solely at the risk of the buyer or seller. Prior performance is not indicative of future results. Neither The Fine Art Group nor any of its directors, officers, employees, or agents accepts any liability for any loss or damage arising out of the use of all or any part of this document or reliance upon any information contained herein.
The report contains hyperlinks or references to third party advertising and websites other than The Fine Art Group website. Any such hyperlinks or references are provided for your convenience only. We have no control over third party advertising or websites and accept no legal responsibility for any content, material or information contained in them. The display of any hyperlink and reference to any third party advertising or website does not mean that we endorse that third party's website, products or services. Your use of a third party site may be governed by the terms and conditions of that third-party site and is at your own risk.