Venice Biennale 2019 Highlights
With ninety national pavilions, two group exhibitions in the Giardini and Arsenale respectively, and over twenty collateral exhibitions, there is an overwhelming amount of art to see at this year's 58th edition of the Venice Biennale, running from May – November 2019. Below are The Fine Art Group's highlights from one of the most influential art events of the year.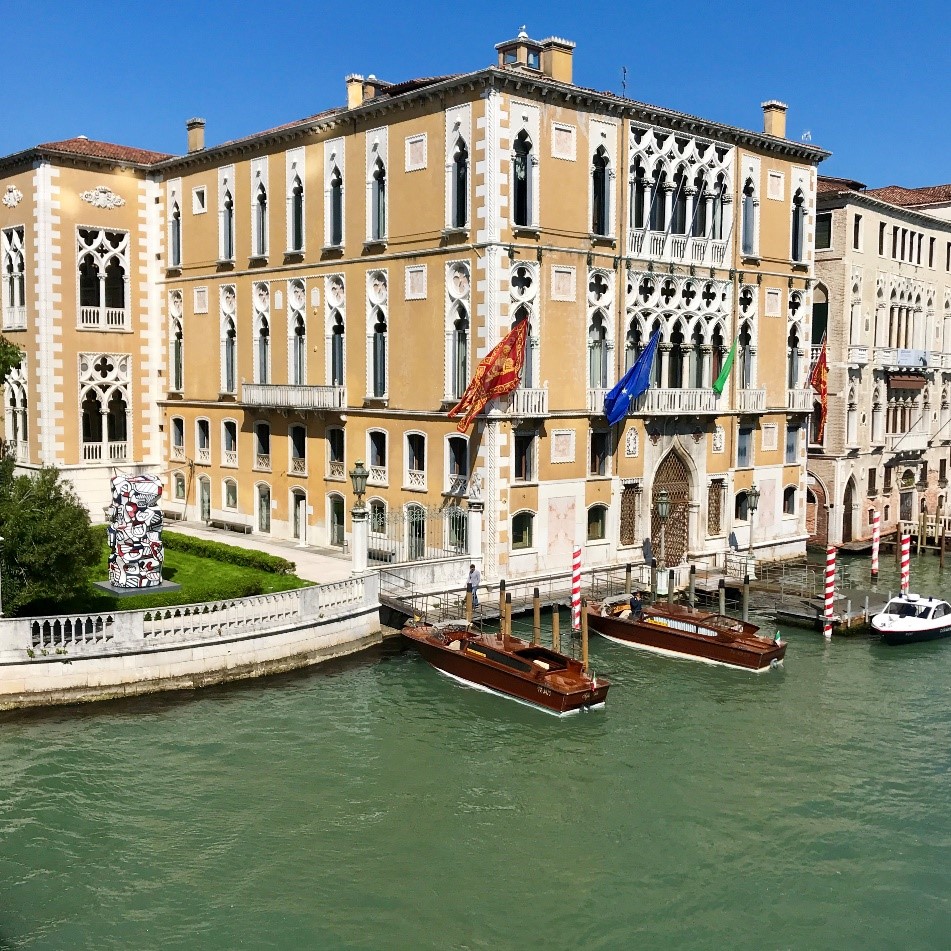 MAY YOU LIVE IN INTERESTING TIMES
EXHIBITION HIGHLIGHTS
The title curator Ralph Rugoff chose for his 2019 edition of the Venice Biennale is May You Live In Interesting Times. The phrase has a suggestive backstory: It is a fake Chinese proverb, first uttered by a British diplomat in the context of the rise of fascism in Europe. The exhibition is a response to the instabilities and challenges of the era, from the surge towards right-wing politics and climate change to artificial intelligence, fake news and surveillance.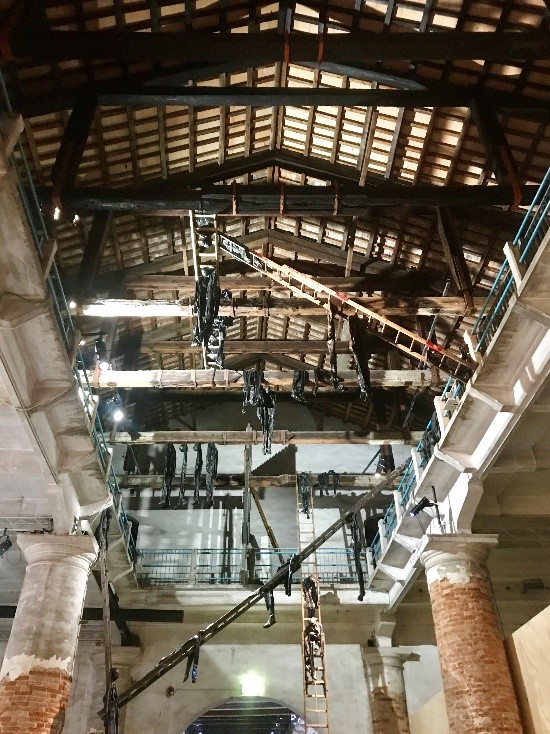 The exhibition is entirely contemporary, with almost all works made since 2010, and nearly half the artists aged under 40. The comparatively reduced roster of 80 artists are exhibited simultaneously at the Arsenale as 'Proposition A' and the Giardini under 'Proposition B', which aims to spotlight a different side of each artist's practice. Sometimes it offers a work that complements or completes a project in the other section, however on occasion it offers more of the same but in a new environment. Encouragingly for the first time half of the artists are women and all are alive.
Overall themes of the Biennale include American race relations, the looming dangers of climate change, human relations to technology and Artificial Intelligence. Highlights that cover these aspects include Cyprien Gaillard's L'Ange du Foyer, a multicoloured hologram of the winged, clawed, fanged spirit in Max Ernst's Fireside Angel, painted in fear of fascism in 1937, which darts and pounces about the Giardini's shadowy, domed, mirrored central gallery.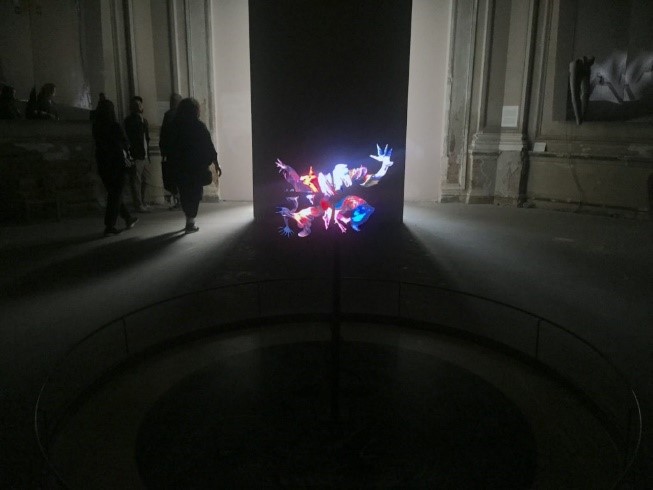 Christian Marclay's impressive new 48 War Movies layers movies featuring conflicts from the American civil war to Iraq, on top of one other with just the outer edge of each visible, and all the soundtracks playing simultaneously, on shrieking infinite repeat, chaotic and endless, as war itself.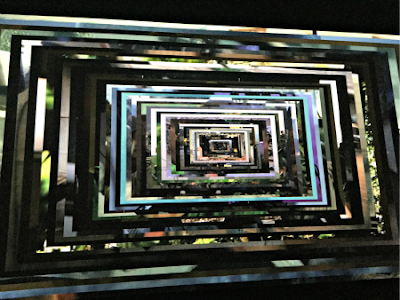 Michael Armitage's most recent paintings, executed in the period leading up to Kenya's 2017 elections, depict carnivalesque scenes in a cacophony of disrupted surfaces and tropical palettes that hover between vitality and threat. They re-appropriate western Modernism's exotic tropes to express 21st-century black experience with emboldened success.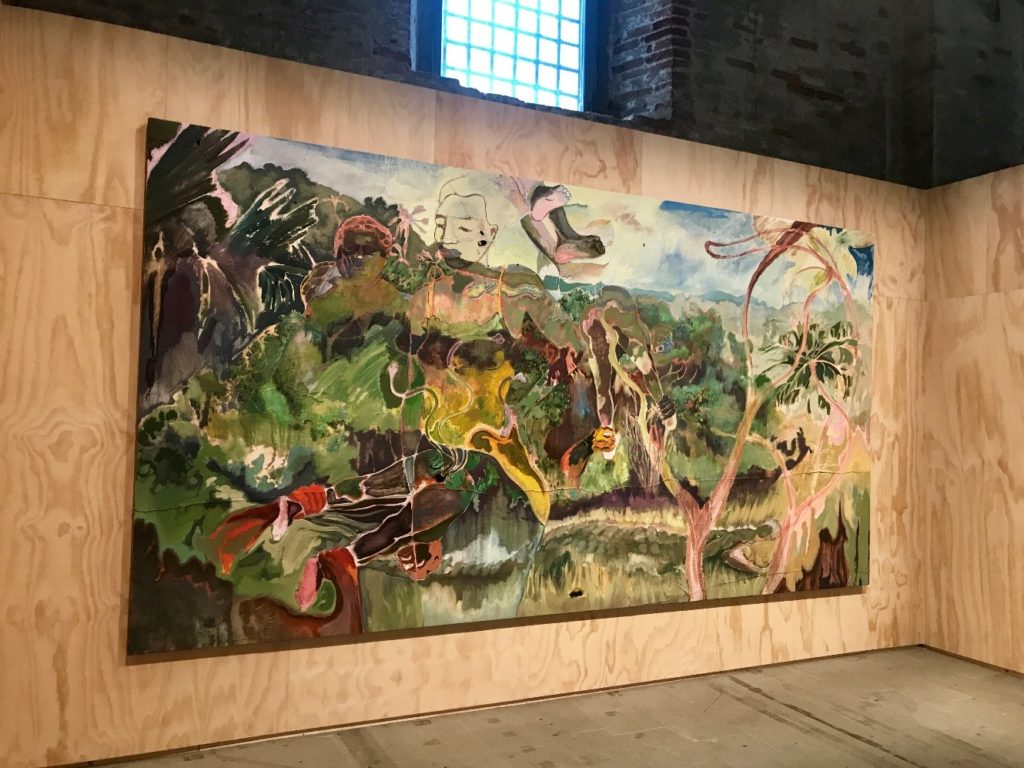 South African photographer Zanele Muholi's self-portraits in various breath-taking costumes made by the artist, beautifully punctuate both the Arsenale and Giardini exhibitions.
Amongst the group of Njideka Akunyili Crosby works on show, the series of new portraits of herself and her family emerge as the most exceptional.
Henry Taylor's submissions include scenes of life in modern America: a white business executive being hauled off in handcuffs, a group of black women watching the funeral of a victim of the bombing of the 16th Baptist Church in Birmingham, Alabama, in 1963.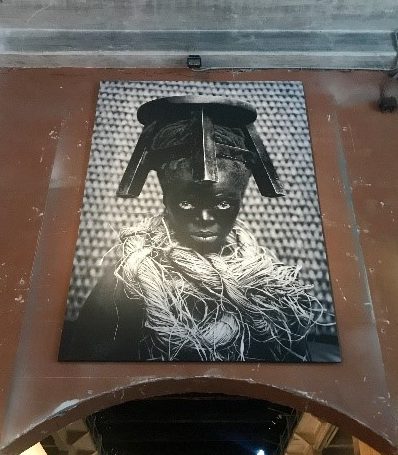 Whilst the exhibition rightly gives overdue space to once side-lined kinds of identities within the Euro-American art industry; on the other hand, it is freighted with the market forces and trends that are propelling these artists forward. Other commercial inclusions such as Carol Bove's striking abstract sculptures and George Condo's largescale 'psychological cubist' paintings, currently staples at all international art fairs, prove that the Biennale is still very much in tangent with the art market. Despite this, the exhibition forcefully declares art's engagement with present realities and its ability to push forward from traditional forms.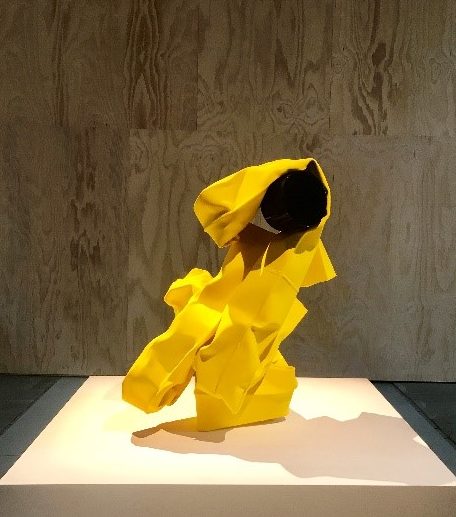 What ultimately emerges from Rugoff's "interesting times" is a shipwreck of political and cultural stabilities – migrant tragedies, proliferation of repressive regimes, new inequalities- although the best share determined optimism and resistance. The most successful works express a sense of energy, the feeling that art in our globalised, digitally emancipated times has gained a momentum that will power it forward whatever the fates of individuals or nations.