Watch The Educated Eye: How to Navigate a Multi-Category Collection at Auction
WATCH OUR LATEST EDITION OF THE EDUCATED EYE: HOW TO BUY & SELL SMART
In the upcoming fall auctions, there are three exceptional single owner sales that will be composed of a multitude of objects. These three sales are the Paul Allen sale at Christie's, the Ann & Gordon Getty sale at Christie's and the Hôtel Lambert sale at Sotheby's. In order to navigate these three exceptional sales, we hosted a webinar titled The Educated Eye: How to Navigate a Multi-Category Collection at Auction, using the Hôtel Lambert sale as a case study to explore how to make the most of these opportunities.
The Educated Eye: How to Navigate a Multi-Category Collection at Auction
Join us for a 30-minute in-depth discussion on how buyers can navigate multi-category single-owner sales to identify opportunities and hidden gems within the larger sale context. We will be using the upcoming Sotheby's Hôtel Lambert auction as an example. Our experts will cover various categories of fine decorative arts and furniture.
Watch on YouTube
SINGLE OWNER SALE HIGHLIGHTS
Hotel Lambert, Une Collection Princiere Volume I – V, 11th – 14th October, Paris & Online
The Ann and Gordon Getty Collection, 10th – 25th October, New York
Visionary – The Paul G. Allen Collection, 9th & 10th November, New York
Tips & Opportunities
EXPLORE NEW ASSET TYPES AND COLLECTING CATEGORIES
Both the Ann & Gordon Getty Collection and the Hôtel Lambert sales have a wide range of objects and an accompanying wide scope of prices. Objects at accessible price points create an opportunity to explore new asset classes and collecting categories. For example, if a collector has a particular interest in Chinoiserie, this is a great opportunity to delve deeper into a sub-category such as enamel ware or cloisonné.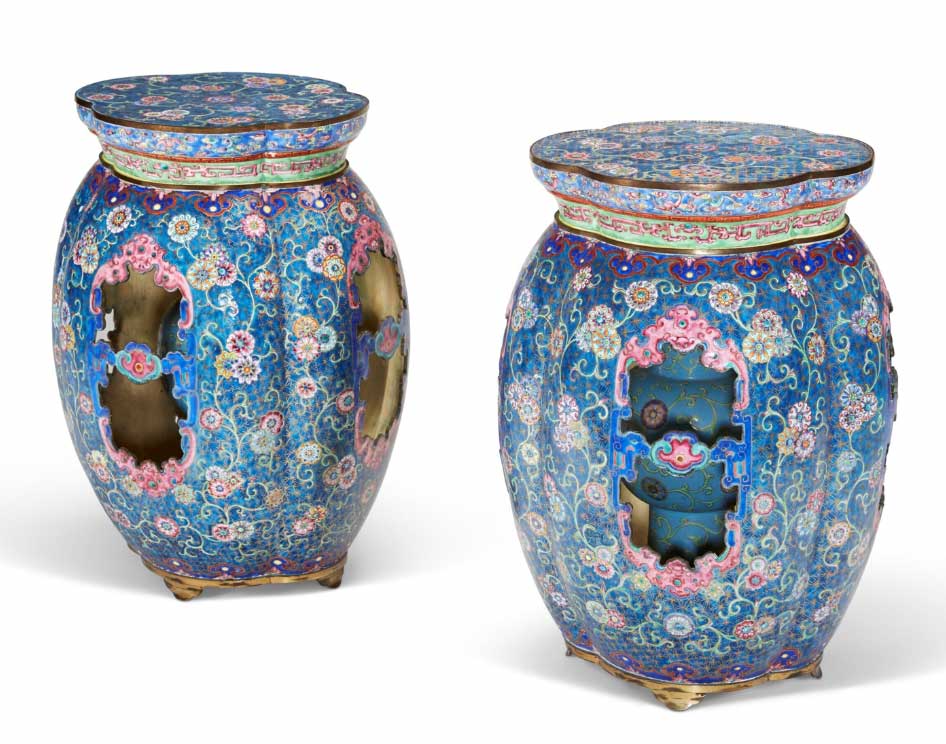 LOOK FOR PIECES THAT ARE FRESH TO THE MARKET
There are a number of pieces in these sales that have been in the market within the last 10 – 15 years. However, as these are single owner sales, there is an opportunity to come across pieces that have not been to market for a generation. For example, this George II Green and Gilt Japanned at Parcel-Gilt Bureau Cabinet last appeared on the market in 1980.
FOCUS ON PROVENANCE
Provenance alone is enough to interest collectors when buying a new piece. Within these sales, there are many objects that have a very rich and deep provenance that should not be missed. This enamel oval dish displaying the Judgement of Moses passed through the Hubert de Givenchy Collection as well as the Yves Saint Laurent and Pierre Berge Collection before ending up at the Hôtel Lambert.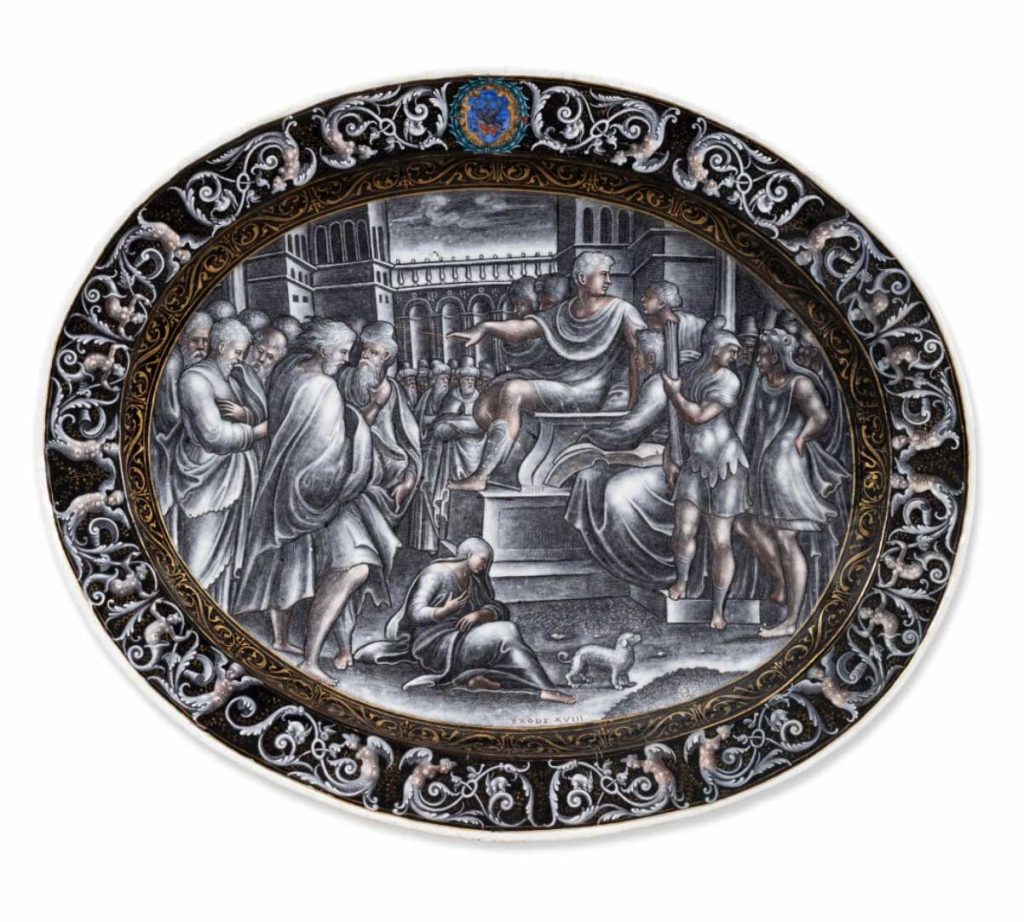 CHOOSE THE RARE, UNIQUE, AND UNUSUAL
Choosing rare and unusual pieces that are unlikely to come up again is a way to ensure you don't miss out! This gorgeous snuff box has the most unusual leopard print pattern adorning the top and bottom surfaces. Despite the unorthodox patterning, the leopard print fits right into the maximalist fashion of the 1700s.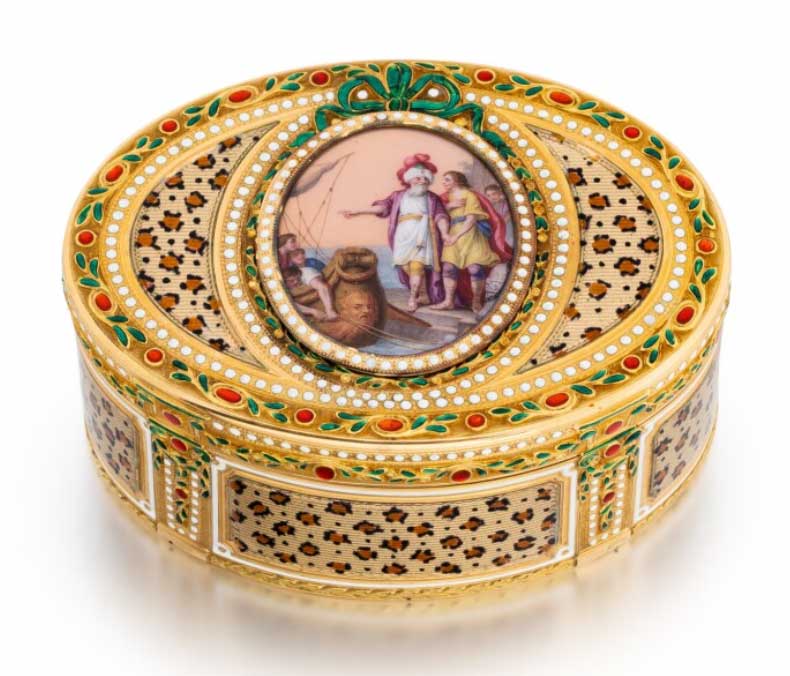 AVOID MULTIPLES AND MORE COMMONLY FOUND PIECES AS THEY TEND TO SELL ABOVE MARKET VALUE IN THESE TYPES OF SALES
FURTHER READING
OUR SERVICES
Offering expert Advisory across sectors, our dedicated Advisory and Sales Agency teams combine strategic insight with transparent advice to guide our clients seamlessly through the market. We always welcome the opportunity to discuss our strategies and services in depth.