Collecting History: Client Acquires Rare Christopher Columbus Letter
The Fine Art Group is pleased to announce the acquisition of the Epistola de insulis nuper inventis on behalf of a private client from Christie's sale of Fine Printed Books and Manuscripts including Americana on October 19, 2023 for $3.9m.
The document is the earliest obtainable edition of the letter to King Ferdinand and Queen Isabella of Spain sent by Christopher Columbus from on board the Nina and provides the first descriptions of the Americas by a modern European explorer in 1493. Originally written in Spanish, the letter was translated into Latin by Leander di Cosco and its printing is attributed to Stephen Plannck, a publisher associated with the Papal chancery in Rome.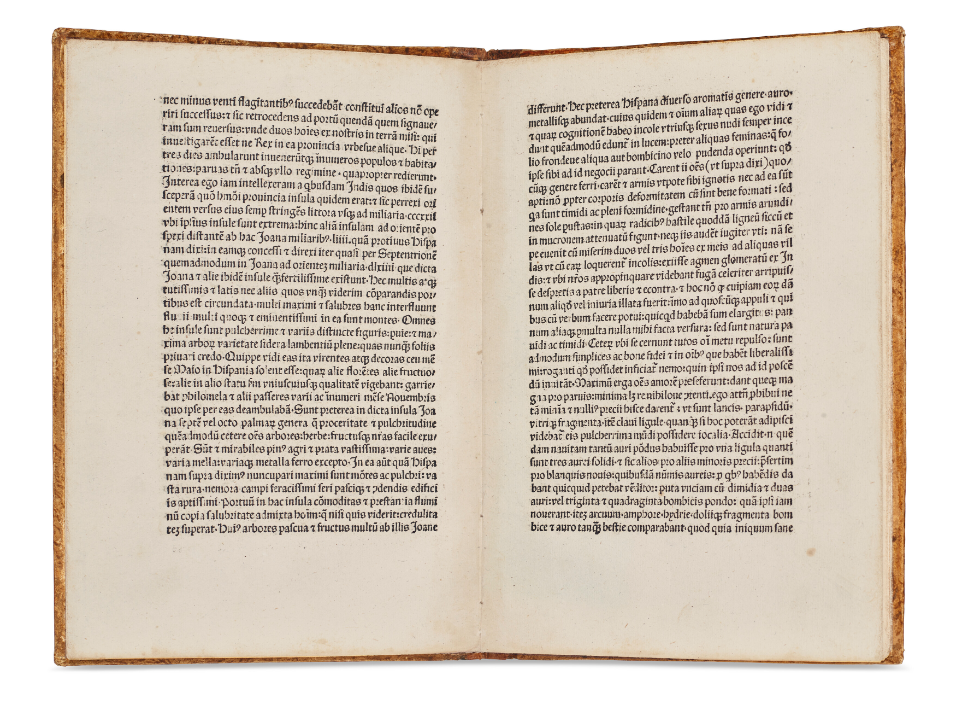 Following its translation into Latin, this document spread the news of Columbus' transatlantic voyage and sparked one of the first ever media frenzies in Europe. Its publication forever altered peoples' perception of their world and changed the course of world history forever. Copies of the Epistola de insulis nuper inventis are extremely rare, with few known copies existing outside of institutional libraries. Before coming to auction, the present example resided in the collection of a private Swiss library for nearly a century.
Kerry-Lee Jeffrey, Senior Director, The Fine Art Group, said ''We are thrilled to announce the acquisition of this important document on behalf of our client. This outstanding acquisition will be the cornerstone of a collection that explores the sweeping narrative of the United States of America through important documents.''
Explore the Epistola de insulis nuper inventis here.
Related Content:
Our Services
Offering expert Advisory across sectors, our dedicated Advisory and Sales Agency teams combine strategic insight with transparent advice to guide our clients seamlessly through the market. We always welcome the opportunity to discuss our strategies and services in depth.