Frieze 2021 Round Up with Charlie Wood
This October, Frieze week in London marked the city's first in person art fair and auctions since 2019, returning some sense of normality to the long-disrupted art world calendar. The week was bolstered by a flurry of exhibition openings, both institutional and commercial, including Frieze's new exhibition space on Cork Street, the widely lauded flora Anderson show at Thomas Dane and Tate Modern's turbine hall commission by Anicka-Yi, which further energised the week.

Frieze fair itself, providing the back drop to the week, had a notably more global feel compared to the recent instalment of Basel. A number of high-profile Indian, Bangladeshi and Latin clients were spotted as well as some high-level American collectors, including Jimmy Iovine and Rosa and Carlos de la Cruz. Sales reports were positive and several prominent seven figure sales were reported by dealers and galleries for works by Günther Förg, Kerry James Marshall and Alex Katz, among others.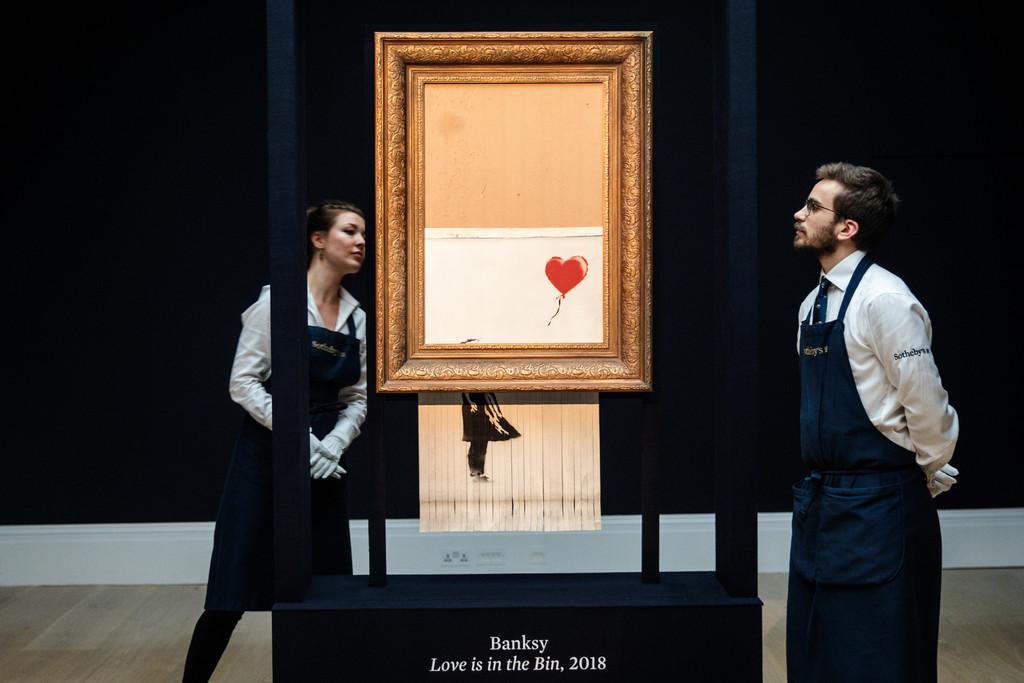 Punctuating Frieze week were the evening sales, kickstarted by Sotheby's totalling £55.3 million (hammer) against a presale estimate of £39.1 – 54.2 million, followed by consecutive sales with Christie's and Phillips held in the afternoon to capture Asian and American bids. Christie's totalled £54 million (hammer) against a presale estimate of £44.8 – 64.2 million and Phillips totalled £20.5 million (hammer) against the £16.2 – 23.3 million estimate.
The main auction headline of the week was the Banksy record for the previously shredded painting, newly titled Love is in the Bin, for which Sotheby's were accepting cryptocurrency. Hammering at £16 million (£18.6m premium) to an Asian buyer, it surprisingly did little to help the robustly estimated Balloon Girl diptych at Christie's the next day which sold on one bid to the guarantor at £2.5 million (hammer).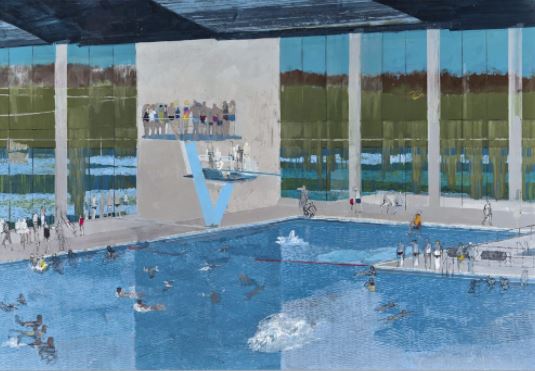 Also of note was a new auction record for Hurvin Anderson whose works rarely come to market. The work sold at Christie's for £6.2 million (hammer) to New York based specialist Jennifer Wright after more than ten minutes of bidding. Christie's also offered their first NFT in a European sale: a collection of three works, one Bored Ape Yacht Club edition and two Mutant Ape Yacht Clubs, which carried an estimate of £800,000 – 1.2 million. The lot hammered on its low estimate selling to Kosta Kantchev, a cofounder of the cryptobank Nexo Finance which has an NFT fund.

Aside from Anderson, the other auction records achieved during the week were primarily reserved for young rising artists whose primary markets remain inaccessible, forcing collectors to the secondary market to compete for access, in turn driving these higher prices. Works by Cinga Samson, Shara Hughes, Serge Attukwei Clottey, Hilary Pecis, Jadé Fadojutimi, Issy Wood, Tunji Adeniyi-Jones, were among those selling significantly in excess of their estimates. Yet with only a handful of works by these artists previously sold at auction, it is easy for new price levels to be achieved. The most talked about in this category was young artist Flora Yukhnovich, graduating from her MA just four years ago, she achieved a new artist record of £1.84 million hammer (£2.3 million with premium), which put her on a similar price level to stalwart artists such as Cy Twombly also in the same sale. Christie's and Phillips also had works by Yukhnovich which sold for exceptionally high prices, both in excess of £500,000.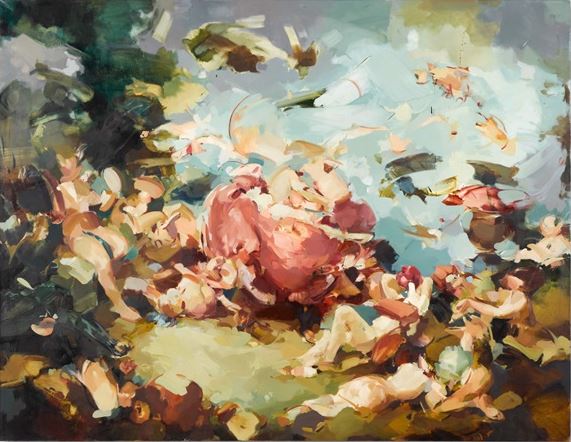 Phillips' evening sale was particularly populated by said artists which no doubt contributed to the success of their sale total against the pre-sale estimate, with works by Polke, Warhol and Milton Avery receiving more measured bidding compared to the frenzy for other artists. In support of this activity throughout the evening sales, another key conclusion from the week was the remarkable success of the day sales, all totalling in excess of their pre-sale estimates, across all auction houses. It continues to indicate the price points at which collectors have the deepest appetite currently, possibly a characteristic of an increasingly younger collector base entering the market, with Sotheby's noting over a quarter of their evening sale bidders being under forty. Despite bidders predominantly chasing younger artists across the auctions, the main value of the sales remained with artists like Gerhard Richter, Jean-Michel Basquiat, David Hockney, Lucio Fontana and Alexander Calder, whose works have significantly higher price points, just with fewer bidders competing for the lots.
---
Image 1: Photo by Jack Taylor/Getty Images Image 2: Courtesy of Artnet Image 3: Courtesy of Artnet
FURTHER READING