Jewelry Market Report: ​First Half of 2022
2022 Jewelry Market Report to Date
​​The two sale seasons at auction for significant jewels occur in the May/June time frame and in December, selling across sale rooms in Geneva, Hong Kong, and New York. Several important stones sold at auction in the first half of 2022, the most valuable of which was the "De Beers Blue" which sold for $57.4 million at Sotheby's, Hong Kong. It was the largest vivid blue diamond to sell at auction and one of the highest prices ever paid for a diamond at auction.
An analysis of the significant jewelry sales at auction so far this year show three areas of strength: colored diamonds, pieces by established luxury makers such as Harry Winston and Cartier, and strong value appreciation of specimen stones such as the paraiba tourmaline and spinel.
SOME KEY TAKEAWAYS
The global jewelry market has an upwards trend, with an anticipated CAGR of 15.39% by 2026, with 29% of growth within North America.​.
Unusual specimen stones such as paraiba tourmalines and spinels have seen increased interest and appreciation on the market due to demand from Asia.
TOP FIVE SOLD​ JEWELRY PIECES IN 2022 TO DATE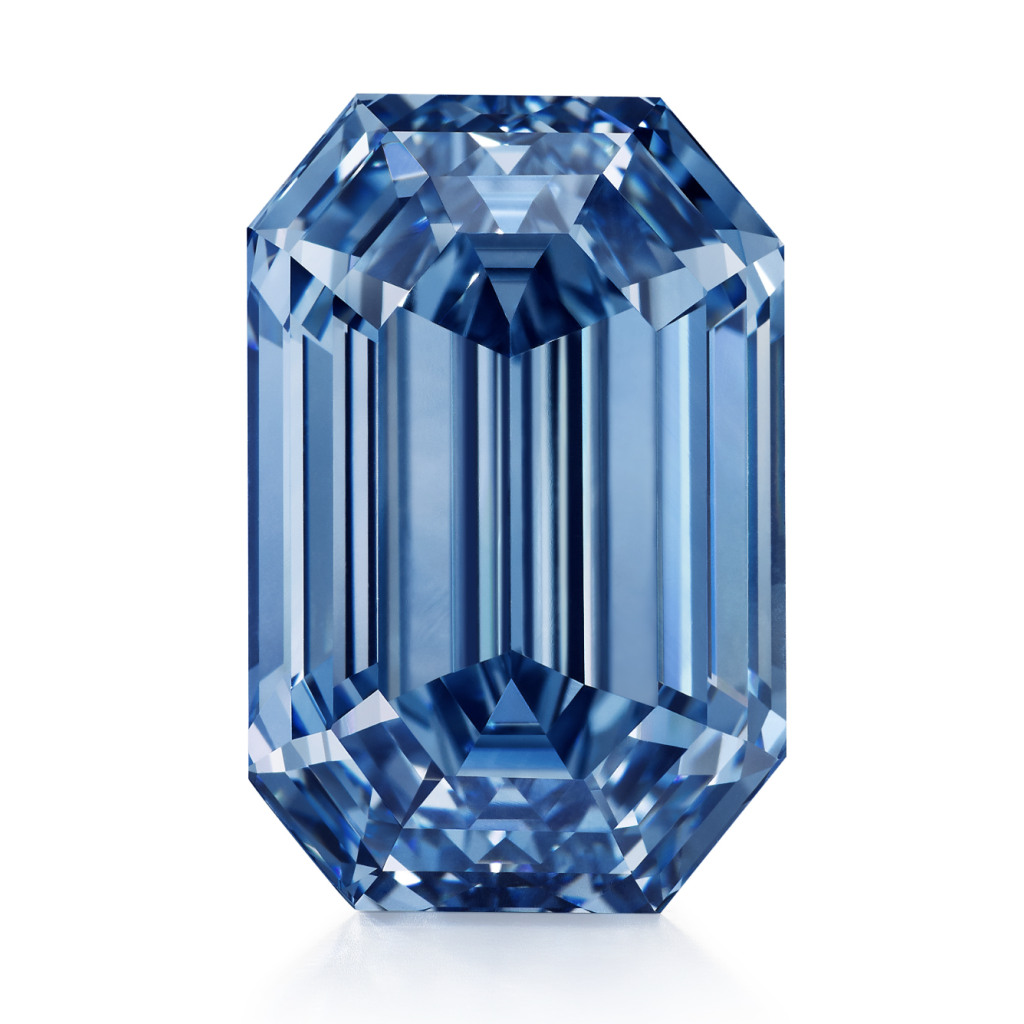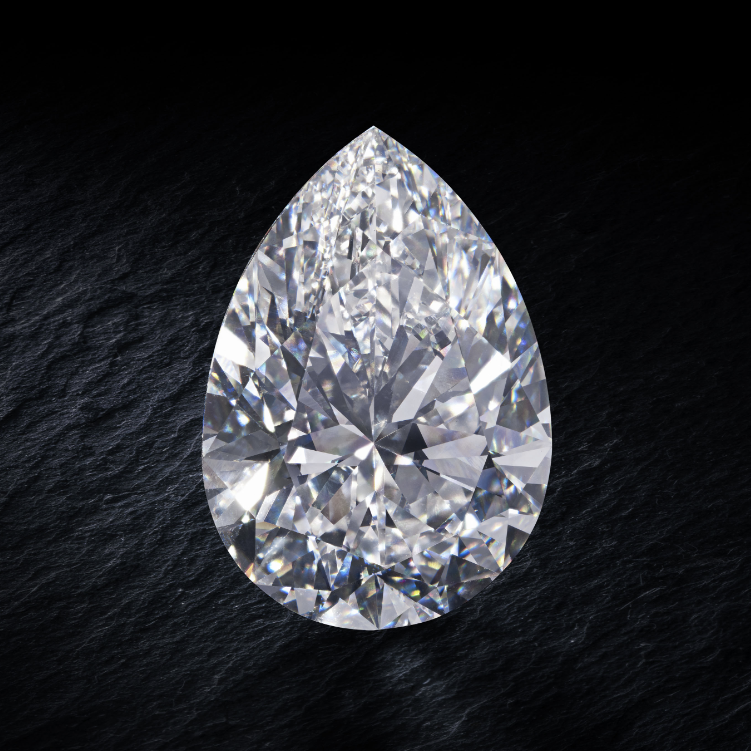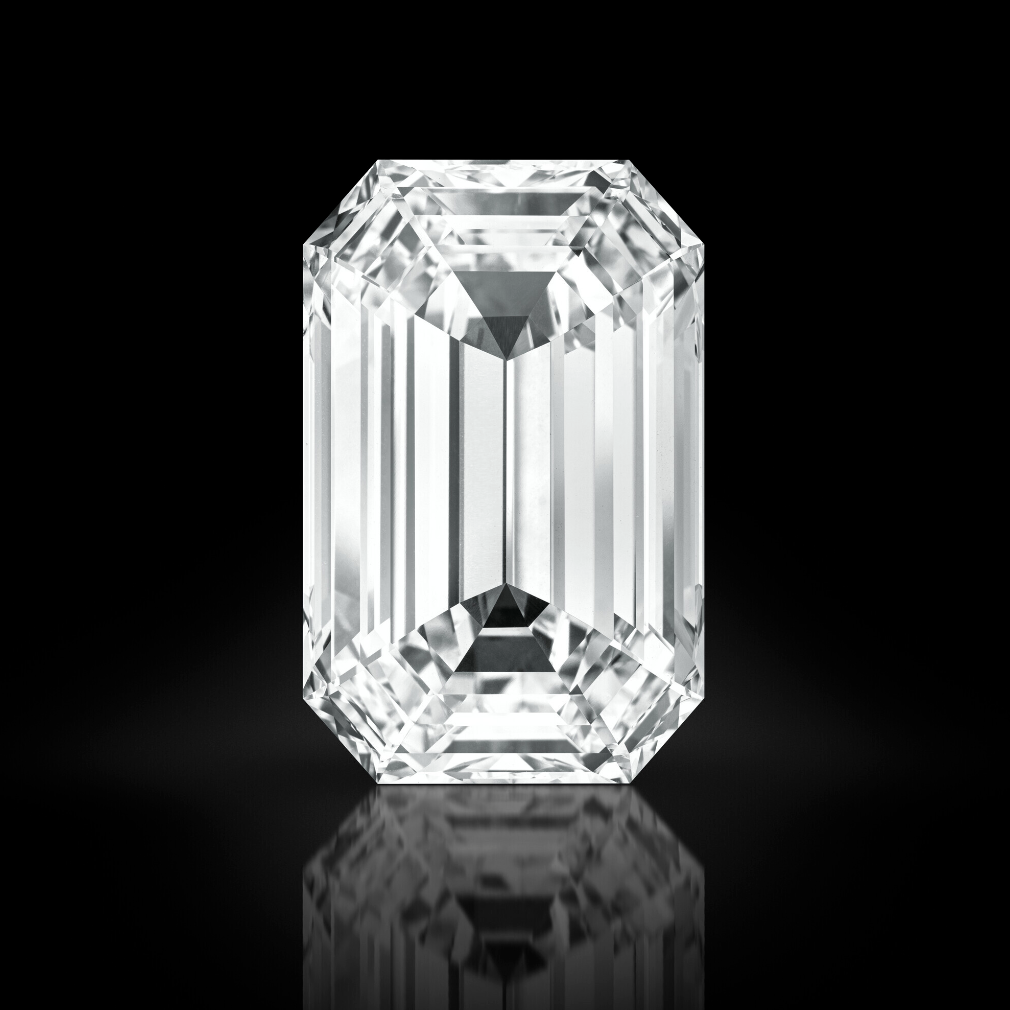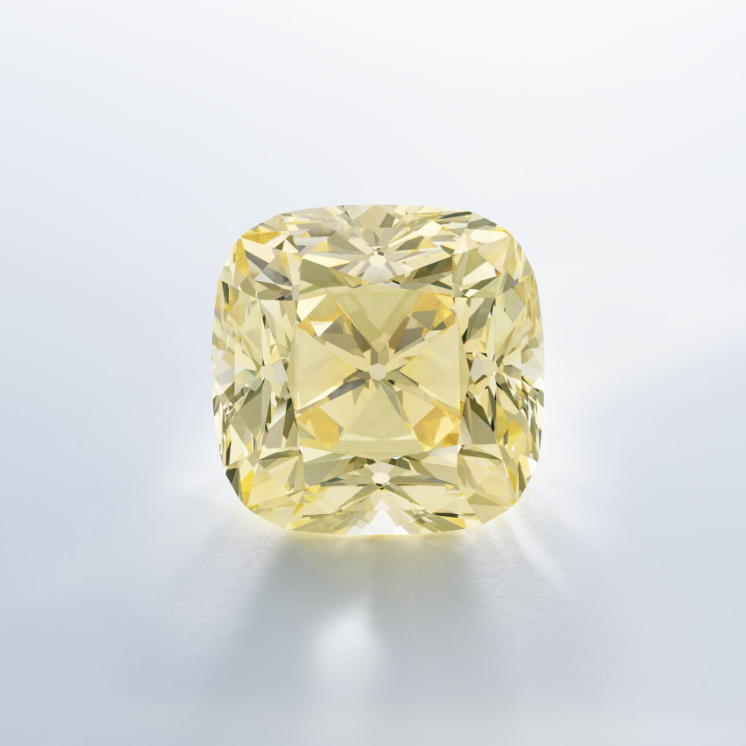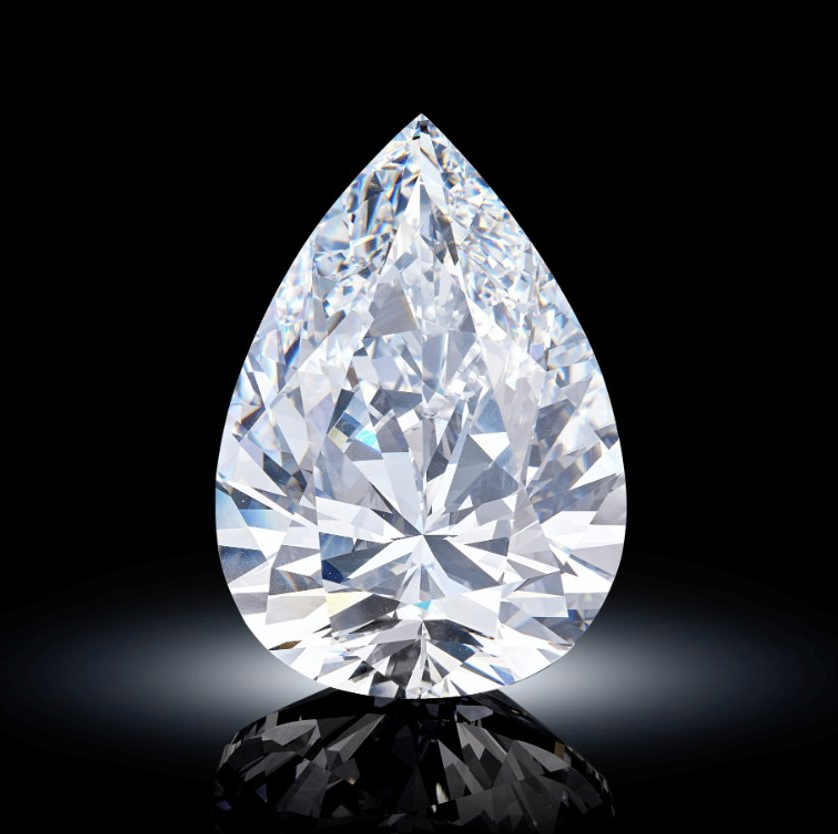 COLORED DIAMONDS
According to the Fancy Color Diamond Index (FCDI), which tracks and analyzes wholesale prices of colored diamonds, the market value of fancy-colored diamonds has typically increased 9-12% annually in recent years. Though not all colored diamonds are created and valued equally, even lower quality colors have appreciated in value. For example, fancy pink diamonds, a lower grade, gained 325.6% in price from the start of 2005 through the first quarter of this year, while fancy vivid pink diamonds, a high grade, achieved 427.8% growth. In comparison, the price of gold gained 300% over that period, and the S&P was up 384%.
​MAGNIFICENT JEWELS SALES
The success of colored diamonds is made evident by their performance at the 10 Magnificent Jewels sales held by Christie's and Sotheby's in the first half of this year. Two of the top five pieces sold in 2022 were colored diamonds, with the overall highest-grossing piece being the Fancy Vivid Blue Diamond from Sotheby's De Beers Blue sale. Further, the other top-grossing colored diamond, the Red Cross Diamond from Christie's Magnificent Jewels sale in Geneva, exemplifies the popularity and desire for yellow diamonds, which accounted for most colored diamonds in the Magnificent Jewels sales. Of the top 12 colored diamonds sold in Magnificent Jewels auctions in the first two quarters of 2022, all but one performed above estimate range.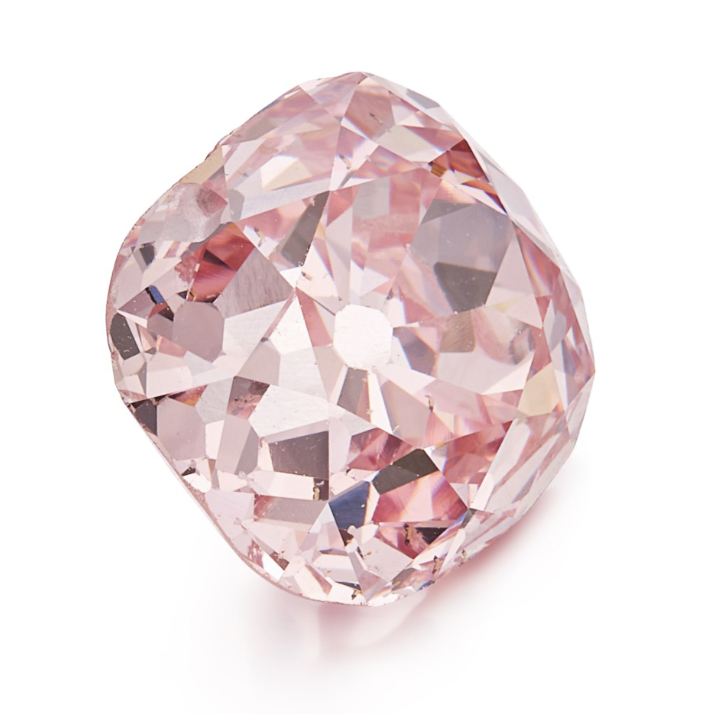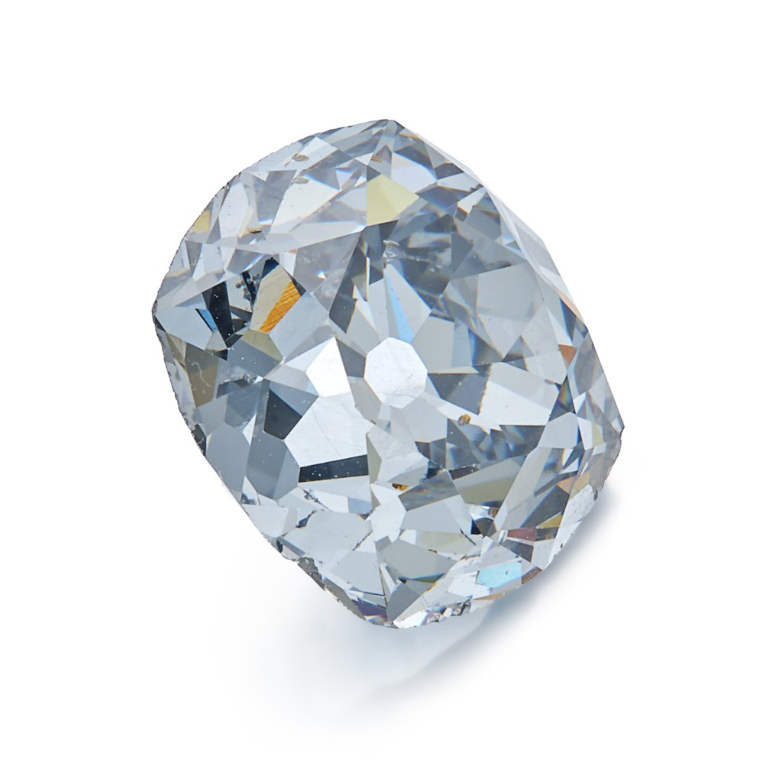 WHAT IS IN A JEWELRY BRAND NAME?
JEWELRY BY IMPORTANT MAKERS​
HARRY WINSTON​
CARTIER​
VAN CLEEF & ARPELS​
JAR​
BULGARI
Highly esteemed and established makers including Harry Winston, Cartier, Van Cleef & Arpels, JAR and Bulgari, were present across Magnificent Jewels auctions in New York, Hong Kong, and Geneva. Sales highlighted the continued confidence and trust in these major names, as exhibited by the sale of a Harry Winston Diamond Necklace from Christie's New York, which performed 323.4% above its conservative estimate of $300,000-500,000, grossing $970,200. Similarly, a Harry Winston Diamond Ring at Christie's Geneva scored 129.66% over its low estimate, further illustrating the brand's prestige and reputation. Other makers such as JAR continue to have soaring prices on the secondary market due to a strong demand and limited supply.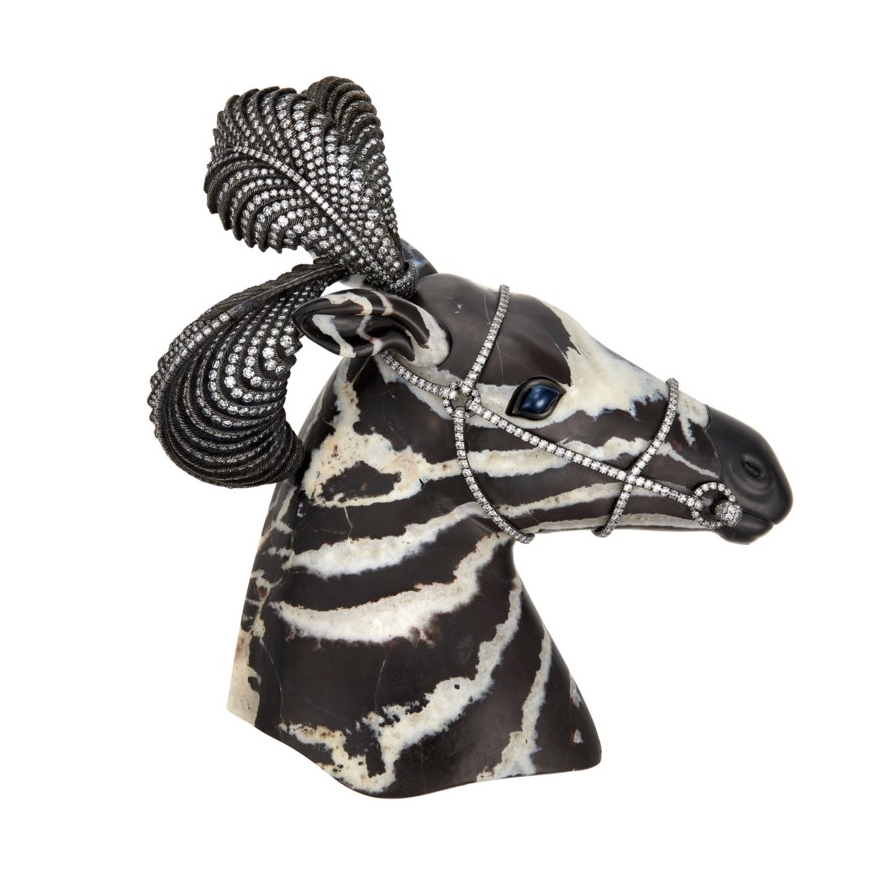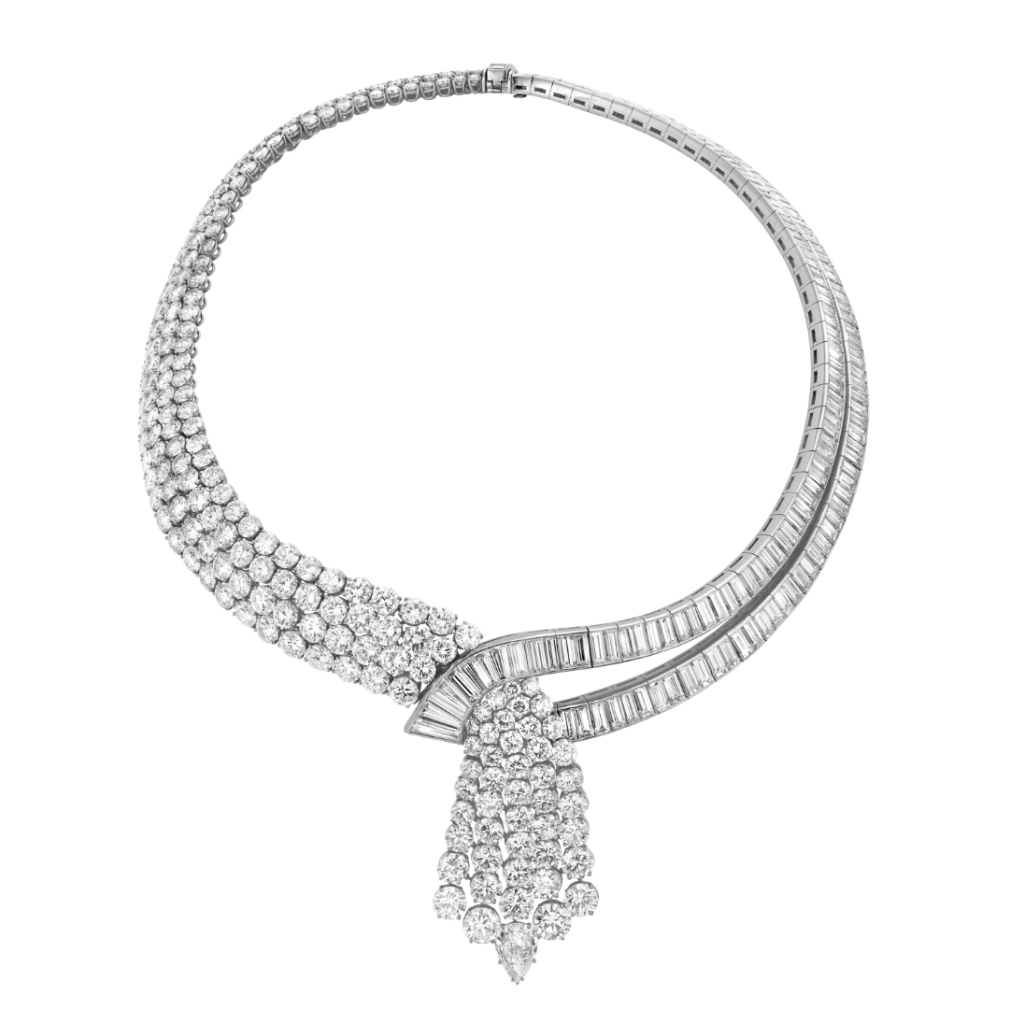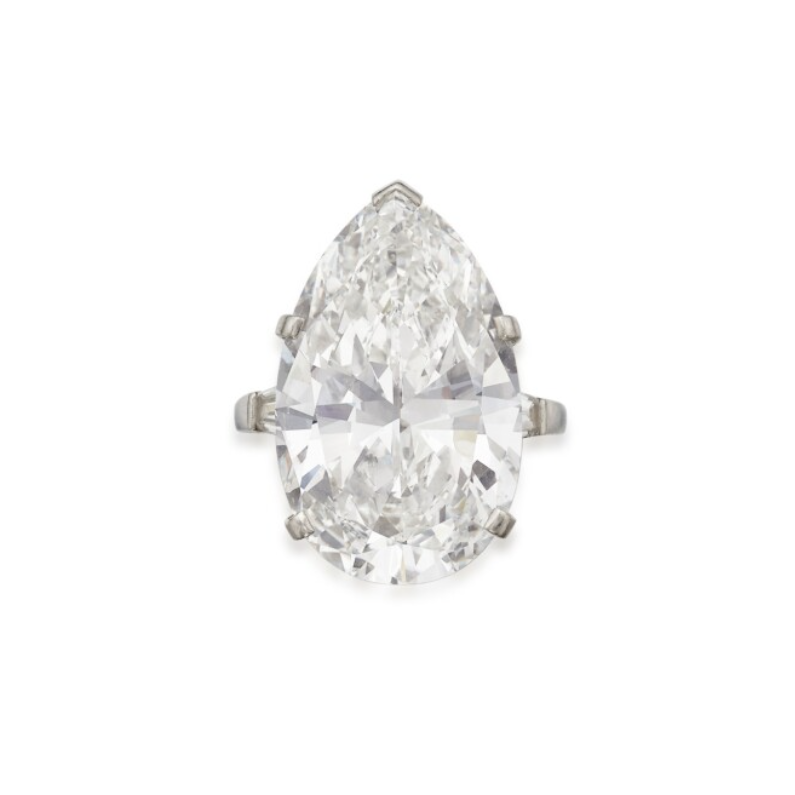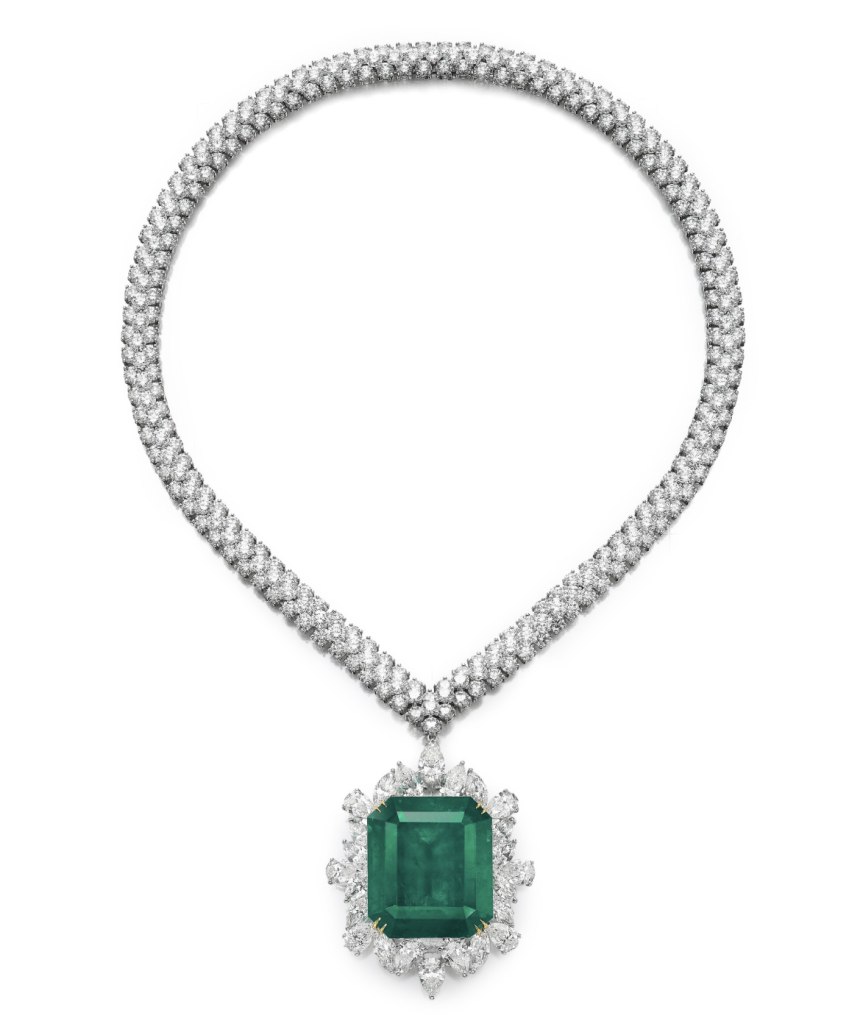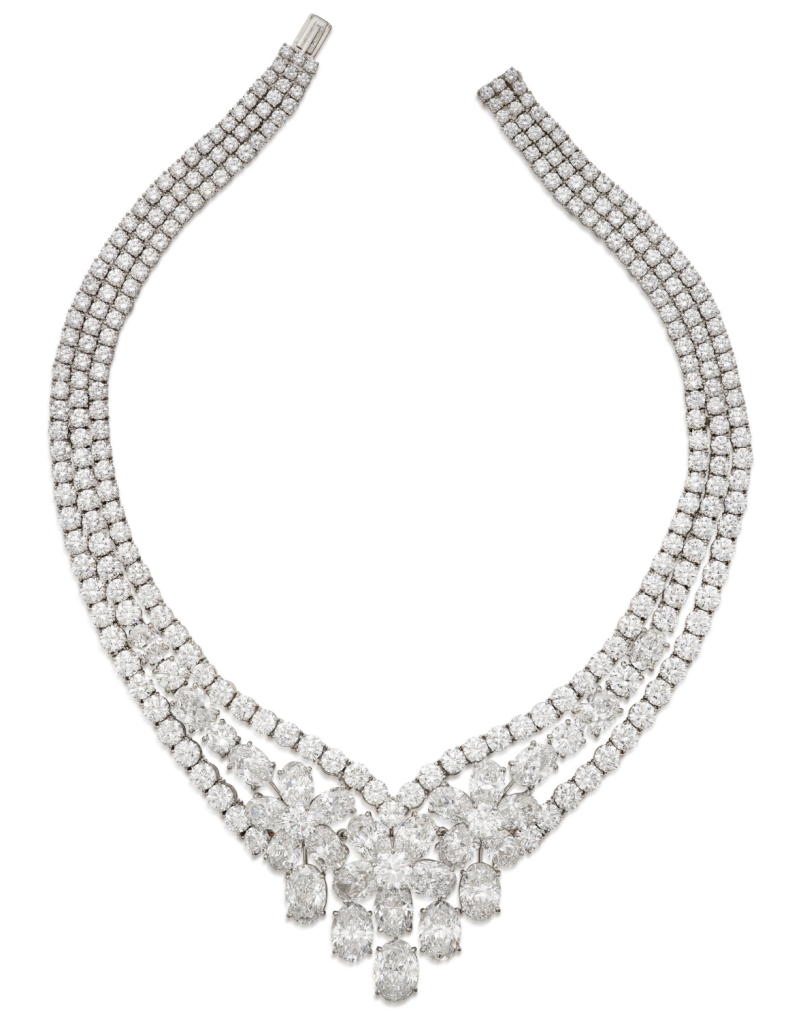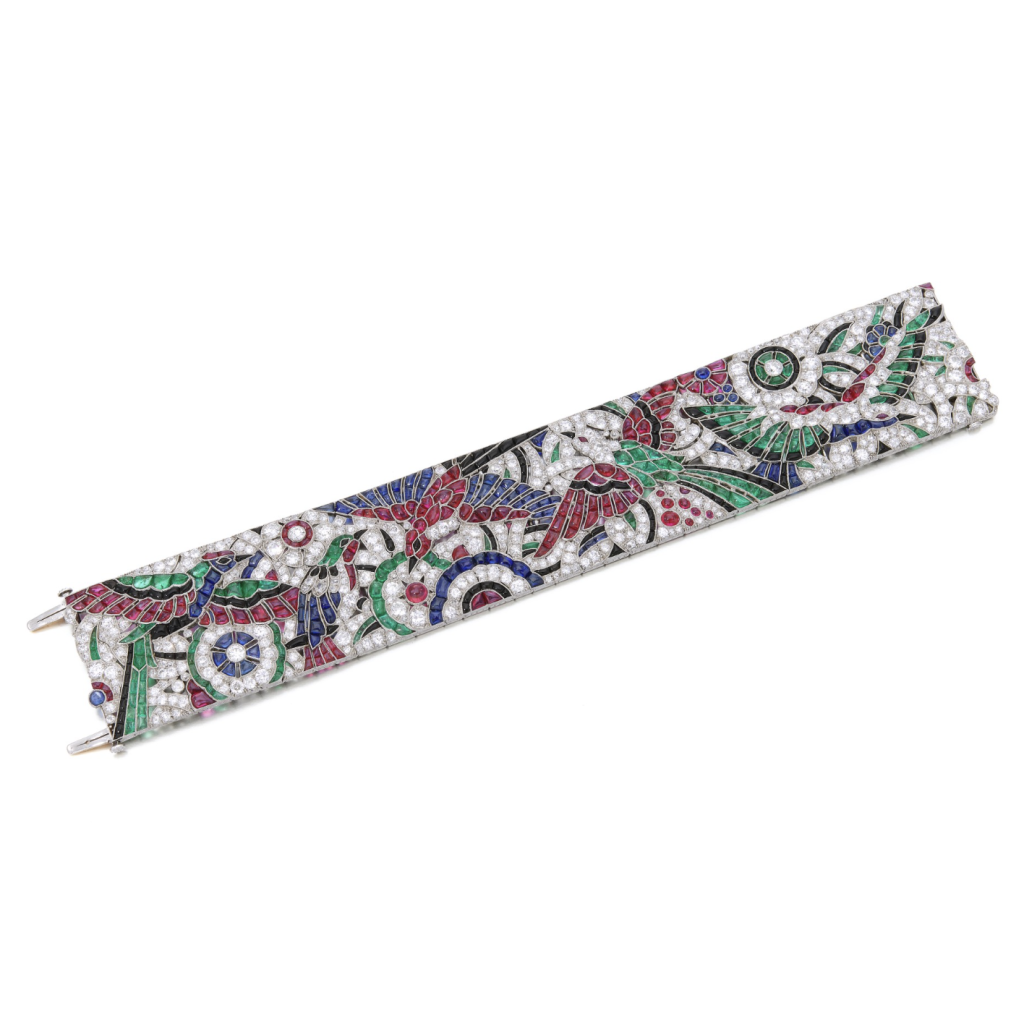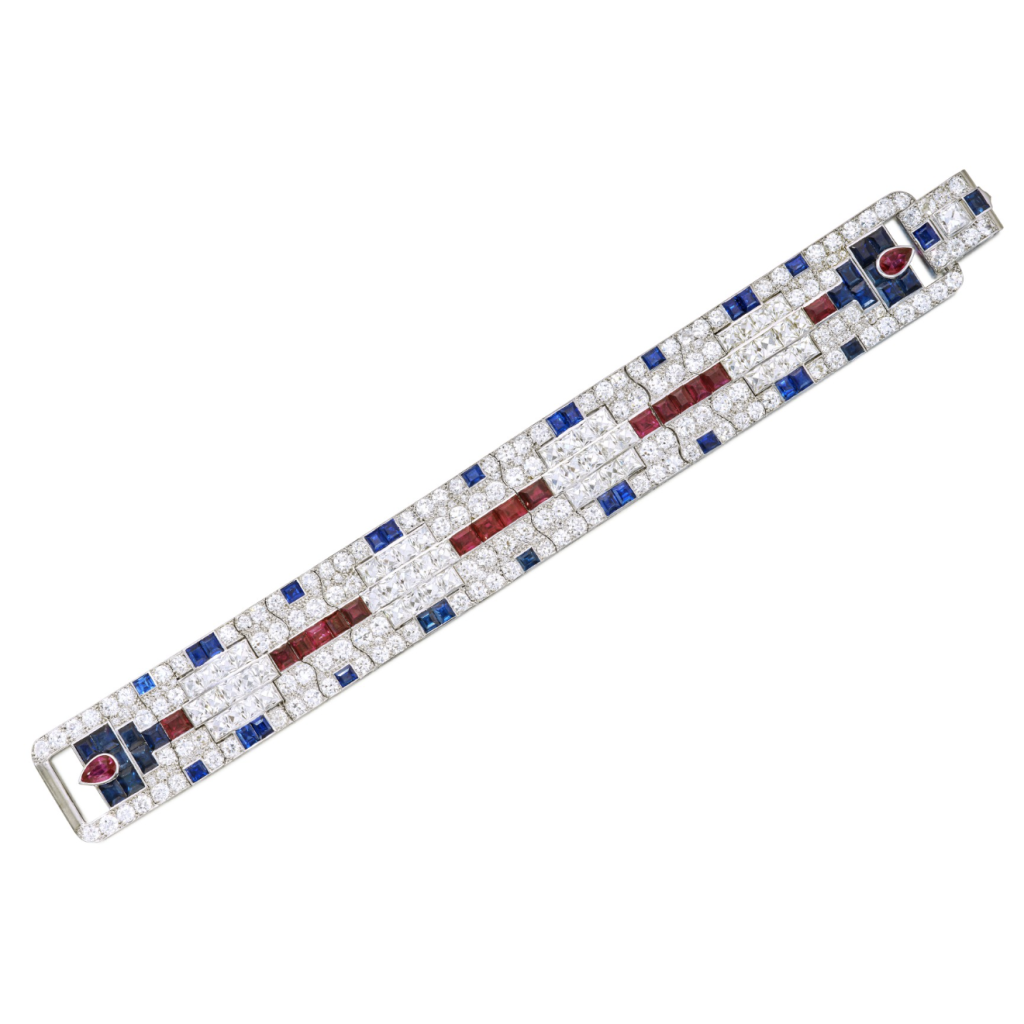 RARE AND UNUSUAL STONES
2022 has seen increased interest and appreciation in value for unusual specimen stones such as paraiba tourmalines and spinels.
PARAIBA TOURMALINES
The Fine Art Group was pleased to assist a client in selling its exceptional Paraiba Tourmaline and Diamond Pendant-Necklace. The result was the second highest amount secured for a Paraiba at auction and shows the strength of the market for outstanding specimen stones of rarity. Other paraiba tourmaline pieces also saw prices soar above estimate. One pair of Boodles paraiba tourmaline and diamond earrings from Sotheby's Magnificent Jewels & Nobel Jewels sale in Geneva performed 705.6% above the conservative estimate of $50,000-70,000, selling for just over $360,180. In parallel, a superb paraiba tourmaline and diamond ring from the same maker also sold for $540,270, 264.5% higher than the conservative estimate of $200,000-300,000. Stewart Young, Head of Jewelry for Asia at Bonhams, notes that the market price of Paraiba has soared in recent years as it has become a desired stone by many Asian collectors.
SPINELS
Another area of strong results are spinels. These rare stones were often mistaken for rubies. In 2022, exceptional examples have seen results soar past auction estimates. A significant 54 carat specimen example sold at Christies, Geneva for $504,000 against an estimate of $200,000-300,000.
For both paraiba tourmalines and spinels, color saturation and size play an important role in determining the examples of significant value.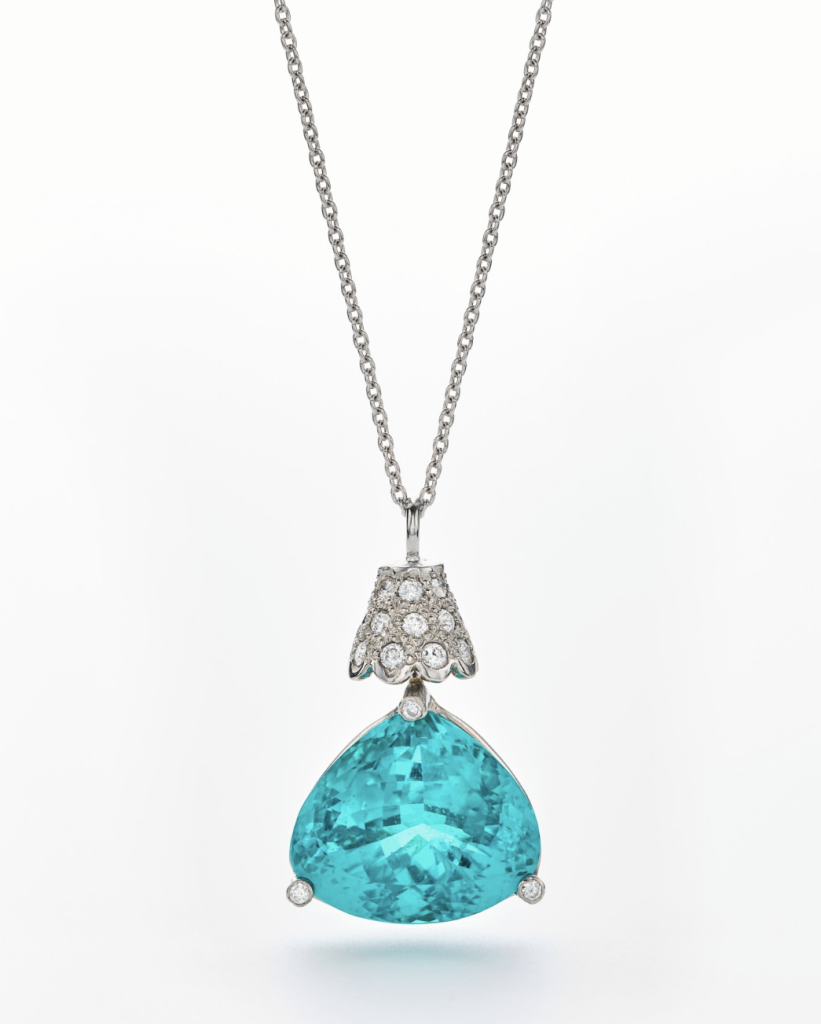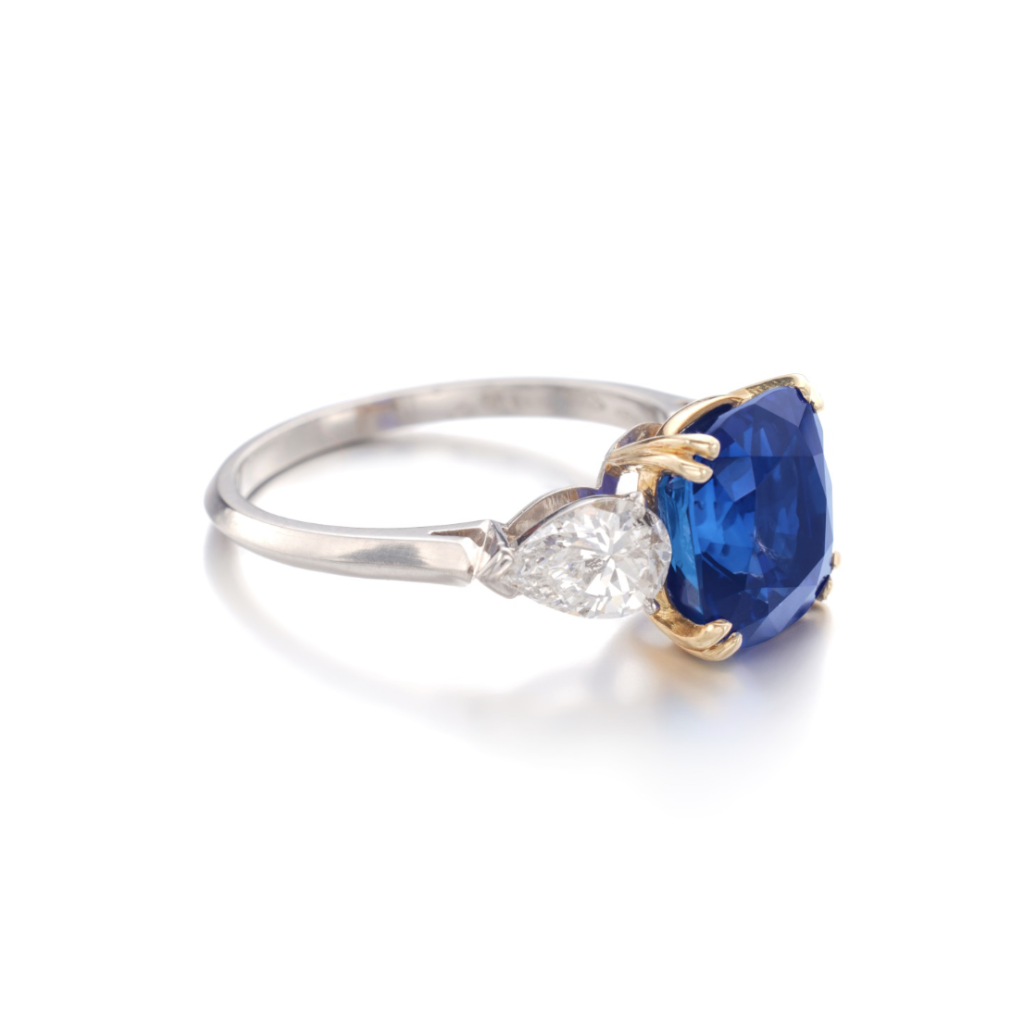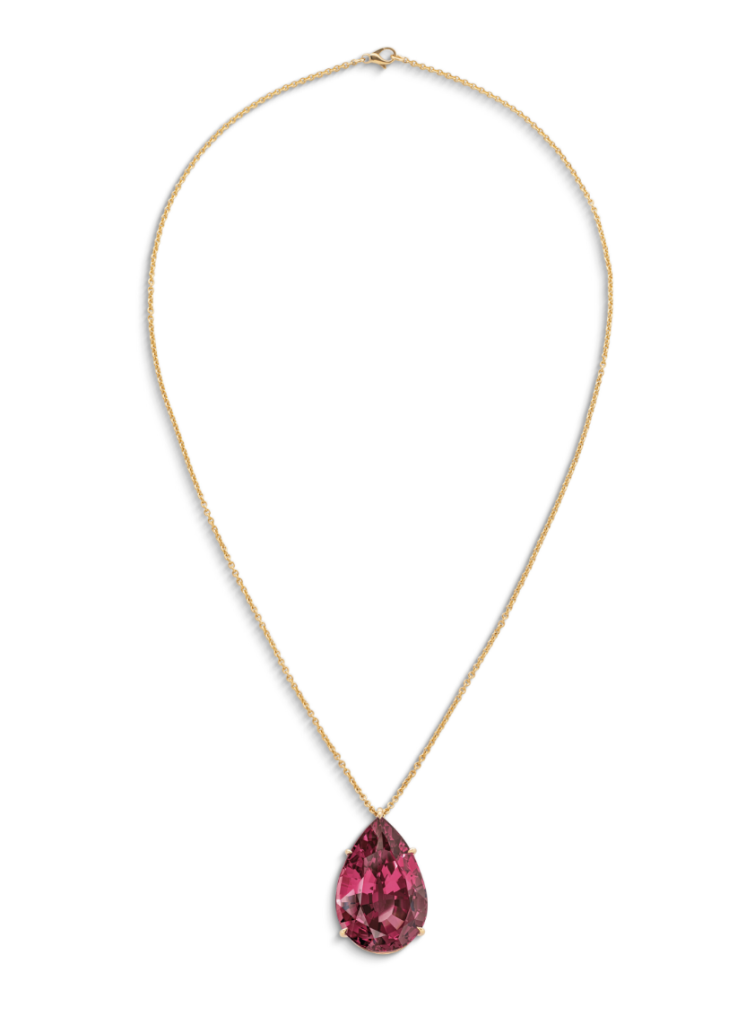 RELATED CONTENT
OUR SERVICES
Offering expert Advisory across sectors, our dedicated Jewelry Advisory Team combine strategic insight with transparent advice to guide our clients seamlessly through the market. We always welcome the opportunity to discuss our strategies and services in depth.
---
Images: All images courtesy of associated auction houses