Join Us For Old Masters, New Perspectives: Why Old Master Paintings Matter More Than Ever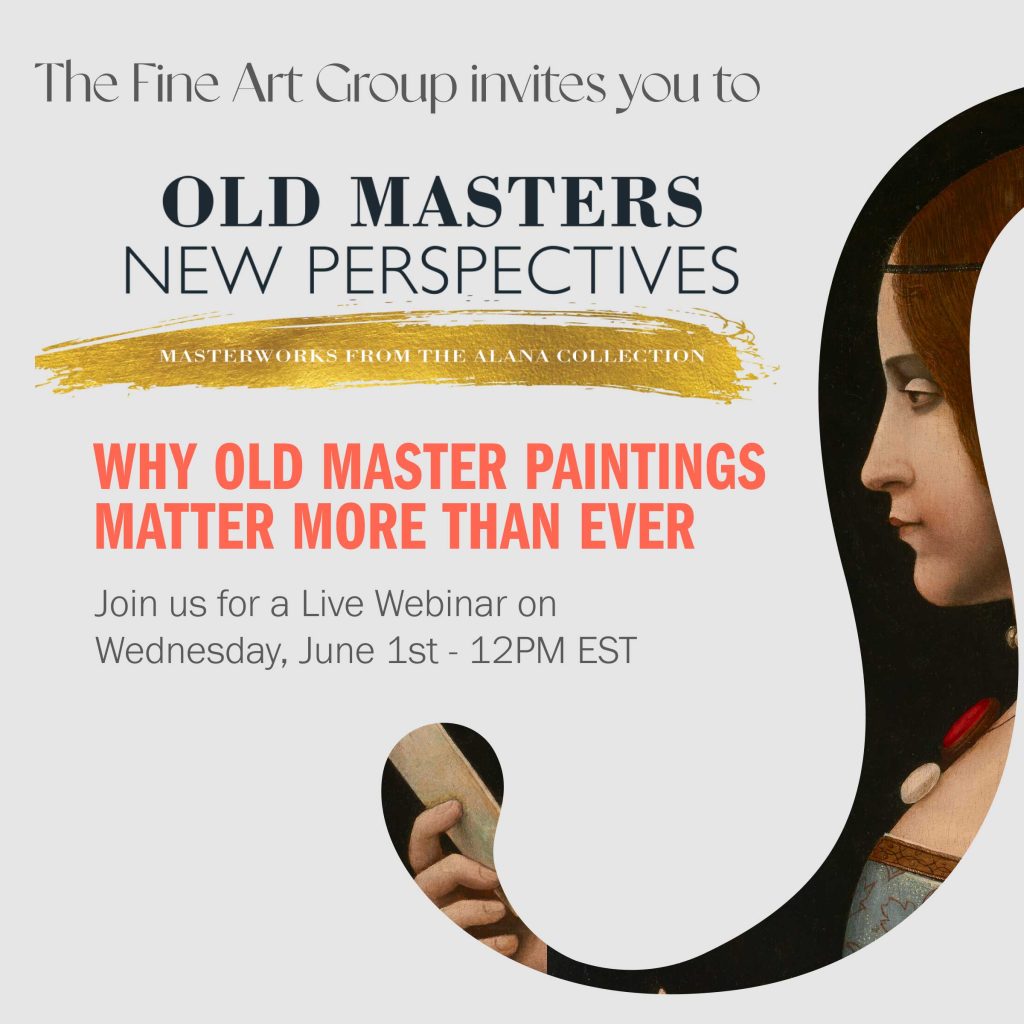 The Fine Art Group is honored to bring to market a curated selection from the extraordinary Alana Collection, to be sold at Christie's New York on June 9th.

Please join us for a panel discussion led by Christie's specialists Jonquil O'Reilly and Ana Maria Celis and moderated by The Fine Art Group President Anita Heriot. We will take you through the most important lots in the sale and how Old Master Paintings form the bedrock of working practices of every contemporary artist today.

Being one of the most important collections of Italian Old Master Paintings, Sculptures, and Antiquities, The Alana Collection sale will be a once in a lifetime opportunity to acquire museum-quality masterpieces from the Early Modern era. Highlights include extraordinary pieces by some of the most renowned artists of Art History such as Fra Angelico, Orazio Gentileschi, El Greco, Lorenzo Veneziano amongst others.
DATE
Wednesday, June 1st – 12PM EST
FORMAT
*Guests will receive a Webex calendar invite through their registered email
OTHER WAYS TO JOIN
https://fineartgroup.webex.com/fineartgroup/j.php?MTID=me55429aee33be65f0a70ff9e225af44f
Wednesday, June 1, 2022 12:00 pm | 1 hour | Eastern Time (US & Canada)
Meeting number: 2631 718 2962
Password: AzG3FiA5ix4
Join by video system
Dial 26317182962@fineartgroup.webex.com
You can also dial 173.243.2.68 and enter your meeting number.
Join by phone
+1-415-655-0001 US Toll
Access code: 2631 718 2962
FURTHER READING