Spring 2021 Auction Round Up
23rd March saw the first major evening auctions of 2021 following an unprecedented year of upheaval and change. The auction houses attempted to centre their sales around the March London calendar slot, albeit later, in an effort to restore the old schedule. Upon the eventual announcement of the timeline for the loosening of social controls, Phillips decided to delay their 20th Century and Contemporary sales to mid-April to allow for more 'In person' viewings for their sales. Sotheby's and Christie's chose to continue with their schedule which meant private collectors were unable to physically view the sale but art trade were. In keeping with the houses' ever creative approach to our current situation, on some occasions they opted to bring works to local collectors, to help stimulate as much pre-sale interest as possible given the circumstances.
All of the houses opted for mixed category evening sales, perhaps a signal insert that they struggled to get consignments, however, not a trend we see declining, having long been in play before Covid. The Leonardo sale at Christies being a key turning point, it is a fantastic stimulus for other areas of the market, including Old Masters and Modern British, that lack the same marketing budget and often command less global attention. The strategy paid off in both cases. Sotheby's Modern Renaissance sale, with artworks from 1500 to present day, totalled £81.6 million (hammer) against a presale estimate of £60- 86.5 million and 87% lots sold. Whilst Christie's totalled £100.5 million (hammer) against the presale estimate of £66.6 – 96.7 million. Also further bolstered by a £40.4 million (hammer) sale total from Olivier Camu's Surrealist sale, traditionally held this time of year.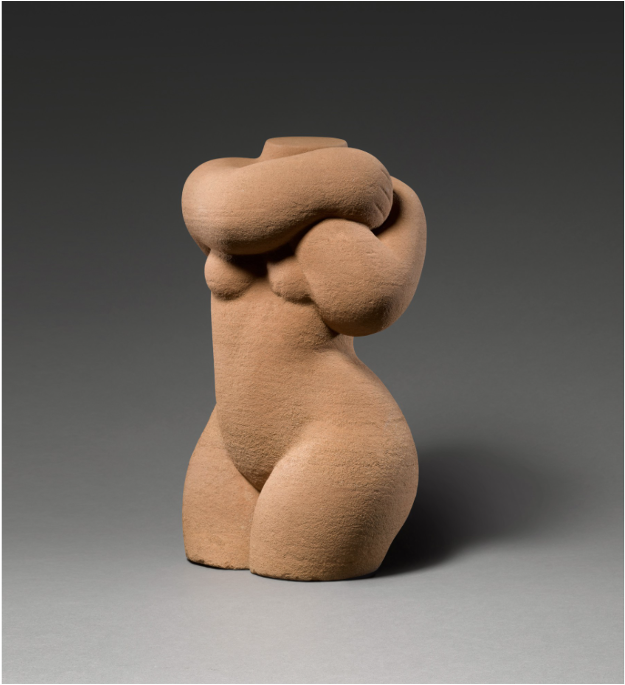 The mixed category format facilitated some extraordinary prices for artists not traditionally included in the evening sale setting. Notably a new record for British sculptor Frank Dobson whose work rarely comes to auction. The female torso which once belonged to Alberto Giacometti, surpassed its estimate of £250,000 to sell for £2.04 million (including premium), smashing the 2005 record of £338,500 (premium). Czech artist František Kupka, known for his association with Kandinsky and Malevich also reached a new record of £7.55 million (including premium), tripling the low estimate.
Despite March usually being a London slot, both houses decided to spread their sales across multiple locations, in keeping with the international relay style auction approach developed last year. Sotheby's held a Paris Impressionist and Modern auction before the London sale, in an effort to mirror the volume offered by Christie's with their Surrealist sale. Totalling €30.4 million above the presale estimate of €19.3 – 28.9 million, the sale was a remarkable success with 91% lots sold. The relay tactic, stitching Paris evening sales to marquee auction calendar moments, seems to be attracting significant global bidding. To attest to the interest in the Sotheby's Paris sale, the London sale start time was delayed due to the high volume of bidding in the Paris segment, with even in person room bidding for a Renoir sculpture with harked back to an almost immemorable time. The most notable result was €13.1 million (premium) for an 1887 Van Gogh canvas, against an estimate of €5 – 8 million, acquired by the Reuben family. Despite the slight hiccup with a phantom online bidder, the work saw bidding from New York, Paris, London and Hong Kong, proving that Paris is a solid stage for major lots.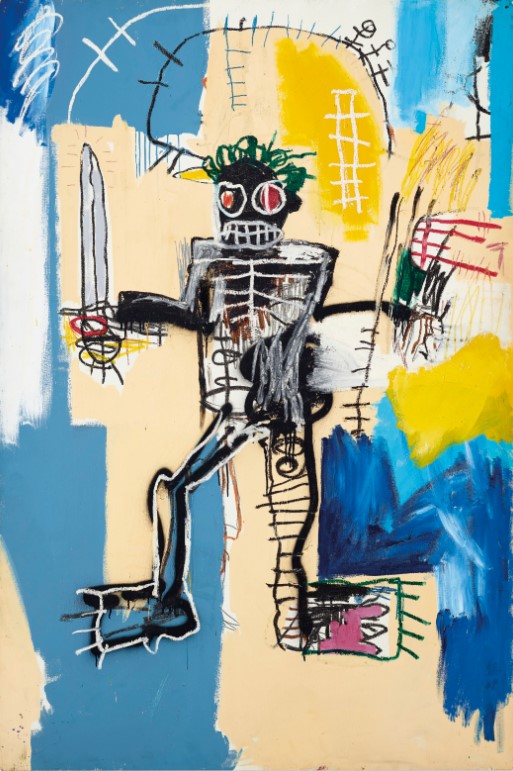 Christie's also opted to hold a one lot Basquiat Hong Kong auction, despite technically being taken by Jussi Pylkkänen from the rostrum in London, the sale was indeed in Hong Kong dollars. Belonging to collector Aby Rosen, the 1982 warrior painting saw three bidders from New York and Hong Kong compete before it went to Jacky Ho in Hong Kong. It was a solid indicator of the continued appetite Basquiat, this latest result marked a $30 million profit on the seller's 2012 investment; also providing positive foundations the forthcoming 1982 Versus Medici painting to be sold at Sotheby's in New York in May, estimated to fetch between $35 – 50 million.
The Christie's consignment hammered within estimate at HK$280 million ($36 million) or HK$323.6 million ($41.8 million) including premium, which ultimately beat the recent Richter, to become the most expensive piece of Western art sold in a Hong Kong auction. The success of the lot was a sign of the continuing strength of the Asian market off the back of seventeen records at Christie's December Hong Kong auction and Art Basel's recent Art Market report confirming China overtook the US to become the largest auction market in 2020. Significant Asian bidding on roughly a quarter of the lots across the sales attested to this and to make sure these sales remained accessible to global collectors these 'evening sales' were in fact held at 1 and 3pm respectively to allow for more social hours.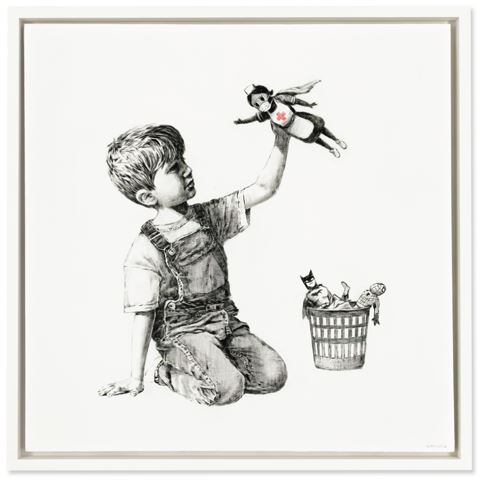 The Banksy market showed no signs of slowing with a new auction record at Christie's for a painting donated to Southampton hospital, sold to raise fund for the NHS. The work hammered for a staggering £14.4m hammer (£16.76 million with premium) against an estimate of £2.5 – 3.5 million and was chased by six bidders before selling to Tessa Lord's client on the phone. Sotheby's also reached an extraordinary price for a signed edition of Girl with Balloon selling to an online bidder for £1.2 million (premium). Despite being catalogued as an artist proof edition of eighty-eight, it belongs to a wider edition of 150, and an unsigned edition of 600, and speaks to extreme level of demand for Banksy at the moment. Interestingly, these works saw no US bidding with collector interest based solely in the UK or Asia.
In demand primary market artists also continued to see the most spirited bidding with several artist's auction debuts selling for well beyond their estimates. Despite Issy Wood's 'auction debut' in fact taking place the day before with a successful result via Loic Gouzer's fair warning app, herself alongside Joy Labinjo, Amoafo Boako, Claire Tabouret, as well as continued demand for last year's breakout auction star Matthew Wong all ignited the early parts of the sales.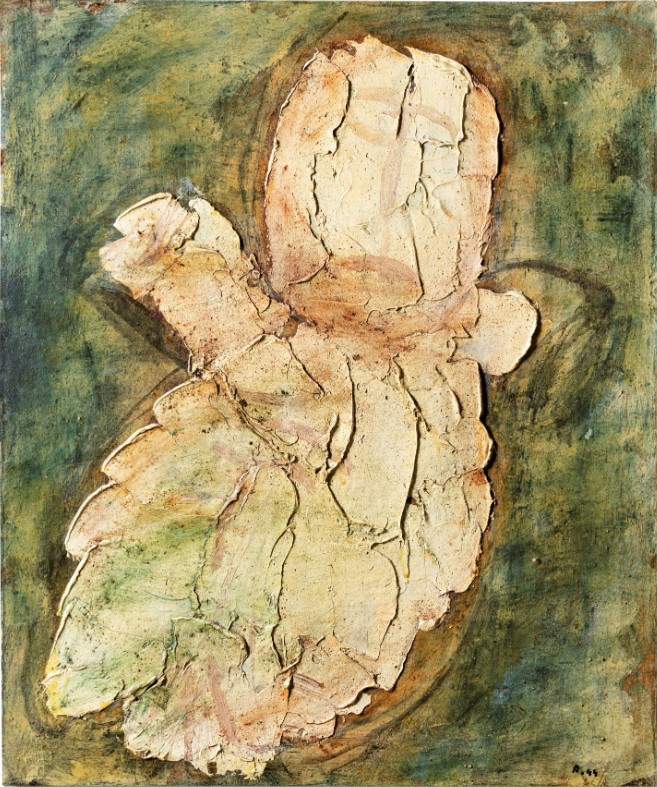 An overall sense from the last few auctions was that bidding was thin for lots at higher price points and from more traditional or established segments of the market. And whilst this rang true for some pieces from these sales, including a Francis Bacon selling on just one bid at £4.3m with a rumoured estimate of £8-12m, several lots did extremely well. Perhaps reflecting that collectors feel more confident transacting at these price levels now the art market has weathered the past 12 months and there is some light at the end of the tunnel. Two major Picasso paintings at Christie's both sold significantly above their last auction results. Works by Fautrier saw serious bidding across both houses, with Christie's reaching a new record and Olly Barker at Sotheby's taking some twenty minutes over a 1966 painting which sold for nearly quadruple the high estimate to Martin Klosterfelde's client for £3.1 million (premium).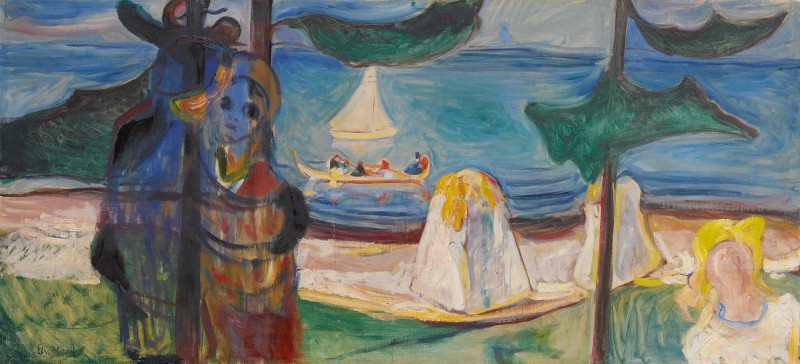 Other high prices included Edvard Munch's Embrace on the Beach, which sold for £16.3 million (premium) to a Hong Kong client, above a £12 million high estimate and an Arshile Gorky landscape, Garden in Sochi, set to sell for a high estimate of £2.8 million, instead it sold for £8.6 million to Bame Fierro March's client.
These results proved encouraging for the first marquee moment of the year for the art market. The three-month gap certainly helped build appetite and demand. The continued lack of physical art fairs works in the favor of the auction houses, the sheer size of their organizations has allowed them to tour major artworks, arrange delivery for physical viewings and remain open for trade which has offered them a significant advantage to the now monotonous experience of an online viewing room. As the year progresses it will be interesting to see if this level of bidding will be sustained but with such solid infrastructure in place to conduct these global sales with ease, there is an overwhelming sense that the location of sales is no longer a barrier to bidders. Collectors are attracted to the works no matter where and this yields excellent results as they continue to capture the interest of the international collector base.
---
Image 1: Image courtsey Sotheby's; Image 2: Image courtsey Sotheby's; Image 3: Image courtsey Christie's; Image 4: Image courtsey Christie's; Image 5: Image courtsey Sotheby's; Image 6: Image courtsey Sotheby's
Further Reading