The Fine Art Group Art Advisory Team at Frieze LA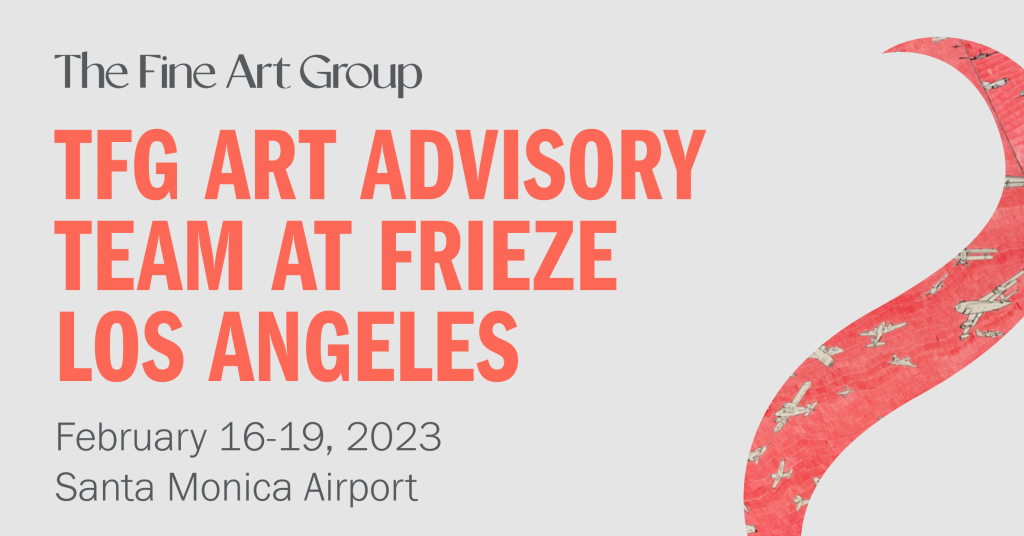 This year Frieze LA will be moving farther West, setting up for the first time at the Santa Monica Airport, featuring more than 120 galleries in multiple sites across the airfield.
Beyond the fair, there will be numerous art events and exhibitions across Los Angeles throughout the week, with more NY galleries unveiling their new LA locations and exciting shows opening at the local institutions.
As a globally respected art advisory firm, our collective expertise ensures the very best independent advice is at our client's disposal. We are pleased to bring that white-glove expertise to your art fair experience at Frieze Los Angeles this year.
OUR SERVICES
Offering expert Advisory across sectors, our dedicated Advisory and Sales Agency teams combine strategic insight with transparent advice to guide our clients seamlessly through the market. We always welcome the opportunity to discuss our strategies and services in depth.
FURTHER READING