What happens when the title event of Frieze week is a no show? It's complicated. The fairs themselves – Frieze London, Frieze Masters, an already postponed Photo London – mostly moved online, although 1:54 optimistically went ahead with an IRL event at Somerset House.
Some Frieze week absences are welcome – the tired feet, gallery dinner malaise, bushels of Gail's Bakery receipts – but, unsurprisingly, without the usual international traffic in town, the mood was and remains calm, steady, muted. Without marquee auctions accompanying the week – the biggest sales to coincide with Frieze week were Christie's mixed offerings in New York and Sotheby's successful contemporary sale in Hong Kong – the heat of blue chip commerce has been deferred in London to later this month.
The online iterations of Frieze and Frieze Masters, finely tuned technologically and stronger than most, generally contributed to the growing consensus that we've passed peak online viewing room. Bigger galleries reported meaningful sales, but there were few surprises. No fair passes without Hauser & Wirth pointedly announcing sales of at least several objects for several million each, yet there seemed to be little mention of reported sales from Frieze Masters.
While operating at a less frenetic pace there is nonetheless considerable depth to the museum and gallery schedule in London. The closest the week came to the usual fair buzz was a few hours on the afternoons of Thursday 8th and Friday 9th October on Cork Street. Blue chips Lisson and Sadie Coles have opened temporary spaces on the street, both until the end of October. While South Africa's Goodman Gallery is a relatively new but permanent addition to the new Cork Street development which has stood empty for more than eighteen months. Outsize at the north end of the street is the new venture Saatchi Yates. Nearly three years in the making, the business is run by Phoebe Saatchi (daughter of Charles) and her husband Arthur Yates. The opening show – a young artist, Pascal Sender – is reportedly close to selling out, with large works priced at 50,000 – 60,000 GBP.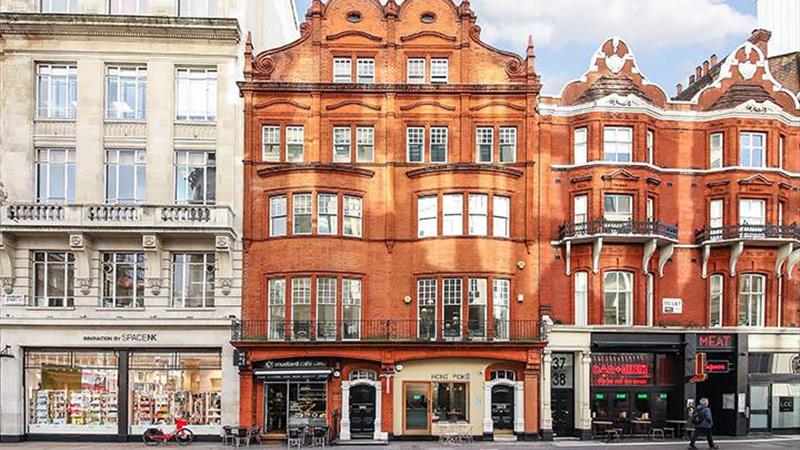 Typically the time of year for grand openings, there are further new spaces in the city. Dealer Ben Hunter has taken on White Cube's first space at 44 Duke Street, opening with a sell-out show of paintings by Sarah Ball. Soon to open on Margaret Street, Fitzrovia is Workplace Gallery – headquartered in Gateshead – with a solo presentation by young painter Louise Giovanelli. Other galleries opened temporary off-sites in the centre of town – most notably Rome's Galleria Lorcan O'Neill in Mayfair, Project Native Informant in Soho and Edel Assanti at St Cyprian's Church in Baker Street.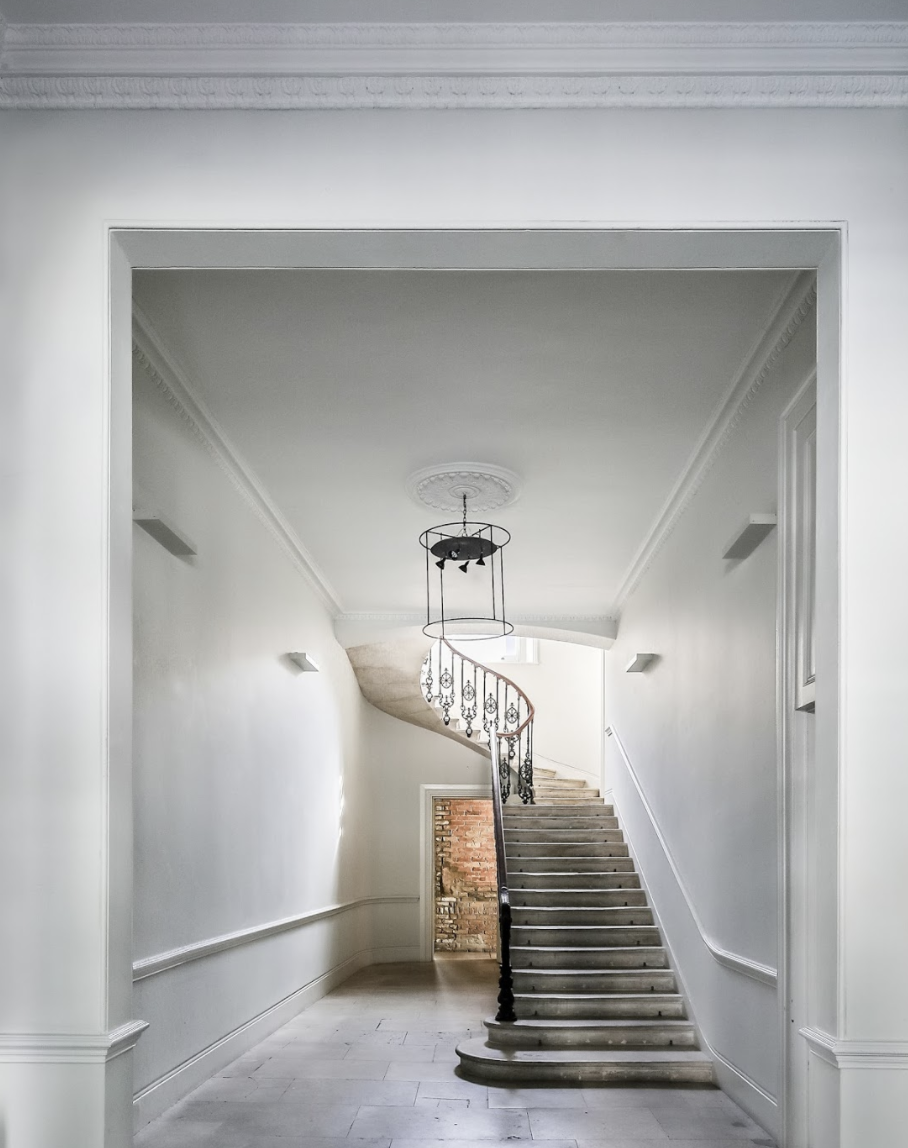 Long in the making is the opening of Cromwell Place, a much talked about development of several South Kensington town houses into a commercial arts 'hub', with gallery spaces for hire, offices, club rooms and professional storage. Conceived several years ago as a response to the increasingly peripatetic nature of the art market and the focus on particular, seasonal moments in the city, the operation has nonetheless opened with a mixed offering of current occupants, most notably Lehmann Maupin – who appear to be longer term residents than others – and Edinburgh's Ingleby Gallery.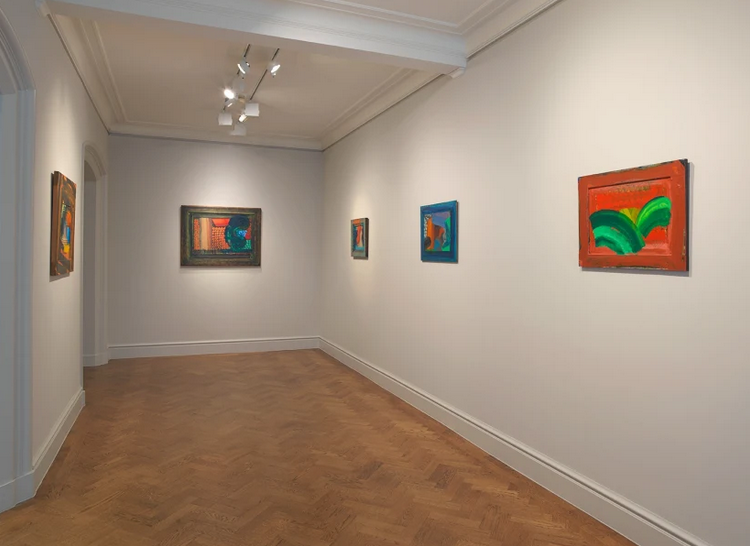 Commercial shows in town remain strong, with or without the fair. Dana Schutz at Thomas Dane is a relative 'must see' (until 19 December 2020), as is Howard Hodgkin at Hazlitt Holland-Hibbert (until 11 December 2020) and John Stezaker at Luxembourg & Co. (until 5 December 2020). Other presentations of note include Christina Quarles at Pilar Corrias (until 21 November 2020) and a historicising group presentation, Nude at Olivier Malingue (until 11 December 2020).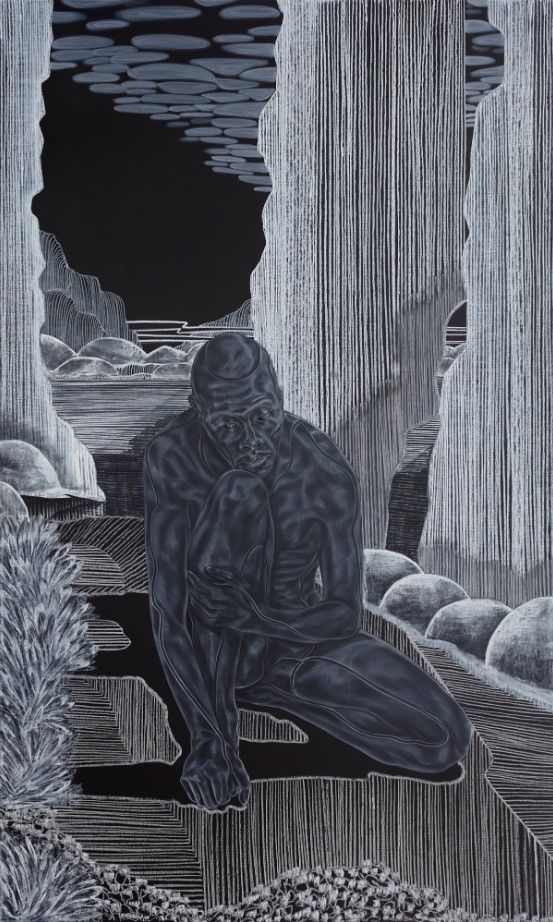 The autumn season also sees strong institutional presentations recently opened or soon to open. Critics and the commentariat have significant praise for Toyin Ojih Odutola's solo exhibition at the Barbican (until 24 January 2021), and group shows including The Botanical Mind: Art, Mysticism and The Cosmic Tree at Camden Arts Centre (until 23 December 2020) and Not Without My Ghosts: The Artist as Medium at the Drawing Room (until 1 November 2020). Bruce Nauman's retrospective at Tate Modern, the artist's first major show in London for twenty years, presents one of conceptual art's most provocative proponents in depth (until 21 February 2021).
Soon to open, and hotly anticipated, are the solo surveys of Lynette Yiadom-Boake (18 November – 9 May 2021, Tate Britain) and Zanele Muholi (5 November – 7 March 2021, Tate Modern). We're also excited to see Tracey Emin / Edvard Munch at the Royal Academy of Arts (15 November – 28 February 2021). And, continuing the yBa theme, Damien Hirst's self-mounted early career survey at the Newport Street Gallery (until 7 March 2021).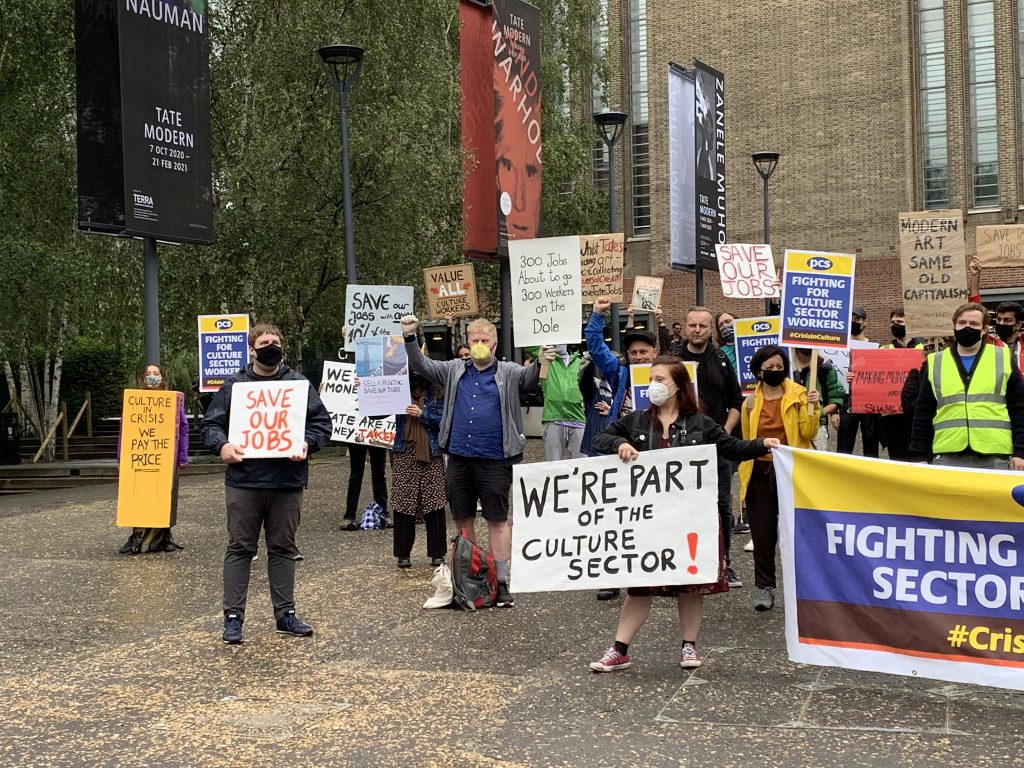 The woes facing the museum sector – Tate especially – are myriad. And staff at leading institutions, including the Royal Academy of Arts, have been vocal in their criticism of the organisation's financial priorities following announcements of large redundancies and cost cutting. Commercial galleries are likewise working harder than usual to turn the wheels of commerce without the heat, buzz and noise of the art fair circuit. So the current outlook for the London arts scene is one of great resilience, yes, but also enormous flux. While a little stilted compared to other years, the exhibition schedule in London should remind us of its place – come what may in January 2021 with our departure from the European Union – as one of the world's most important ecosystems for modern and contemporary art.
---
Image 1: Image courtesy The Art Newspaper; Image 2: Image courtsey Novaloca; Image 3: Image courtesy Cromwell Place; Image 4: Image courtesy Hazlitt Holland-Hibbert; Image 5: Image courtsey Barbican; Image 6: Image courtesy artnet news
FURTHER READING