N.C. Wyeth Work Offered on behalf of Private Collector
The Fine Art Group is pleased to offer this impressive work by famed American illustration artist N .C. Wyeth on behalf of a private collector. The work, Lot 33, will be offered by Freeman's Auctioneers in their American Art and Pennsylvania Impressionists auction on December 4, 2022. For more information please visit Freeman's to learn more about this important painting and bidder registration.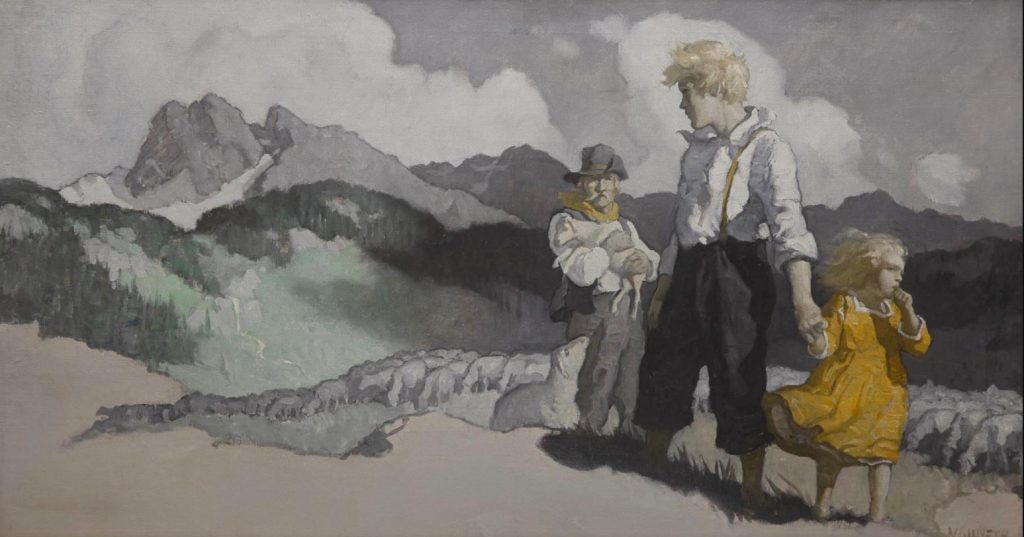 Freeman Auctions
American Art and Pennsylvania Impressionists
Featuring the Collection of Charles and Virginia Bowden
December 4, 2022
Lot 33
N.C. Wyeth (American, 1882-1945)
The Father Kept the Children Near Him, but Always Young Olaf Looked with Tragic Eyes Toward the Slope Where Padfoot Waited
1923
Oil on canvas
24 1/8 x 44 in. (61.3 x 111.8cm)
Signed 'N.C. Wyeth' bottom right
ESTIMATE: $120,000 – $180,000
RELATED CONTENT
OUR SERVICES
Offering expert Advisory across sectors, our dedicated Advisory and Sales Agency teams combine strategic insight with transparent advice to guide our clients seamlessly through the market. We always welcome the opportunity to discuss our strategies and services in depth.