The Fine Art Group is pleased to offer this impressive work by famed American illustration artist N .C. Wyeth on behalf of a private collector. The work, Lot 33, will be offered by Freeman's Auctioneers in their American Art and Pennsylvania Impressionists auction on December 4, 2022. For more information please visit Freeman's to learn more about this important painting and bidder registration.
Freeman Auctions
American Art and Pennsylvania Impressionists
Featuring the Collection of Charles and Virginia Bowden
December 4, 2022
Lot 33
N.C. Wyeth (American, 1882-1945)
The Father Kept the Children Near Him, but Always Young Olaf Looked with Tragic Eyes Toward the Slope Where Padfoot Waited
1923
Oil on canvas
24 1/8 x 44 in. (61.3 x 111.8cm)
Signed 'N.C. Wyeth' bottom right
ESTIMATE: $120,000 – $180,000
The Fine Art Group was pleased to assist a client in selling their exceptional Paraiba Tourmaline and Diamond Pendant-Necklace. The result was the second highest amount secured for a Paraiba at auction and shows the strength of the market for outstanding specimen stones of rarity.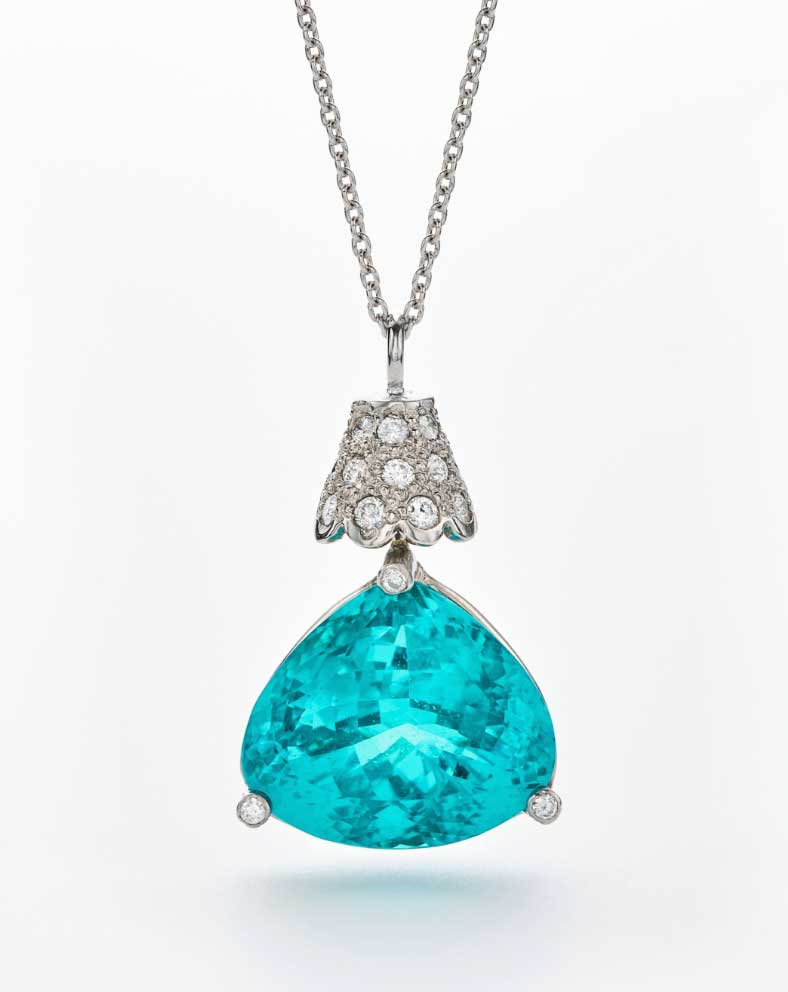 An Exceptional Paraiba Tourmaline and Diamond Pendant
Estimate: $500,000-$700,000
Realized: $1,197,000
CATALOGUE NOTE
Tourmaline, the most diverse of all gems, has an astonishing range of colors, but none more celebrated than the "electric" Paraiba variety. This type of elbaite is colored by a complex chemical interplay notably involving traces of copper. In rare cases, typically through gentle heating, vivid "neon" green-blues and blues are produced. Many who experience these exotic hues for the first time find it difficult to believe such shocking, vibrant colors are possible in a natural stone.
Discovered in the late 1980s in São José da Batalha in the Brazilian state of Paraíba, this novelty gem was introduced at the 1990 Tucson gem and mineral show. The initial surprise over the unprecedented colors quickly turned into soaring demand and historic values for tourmaline over a short four-day period, cementing a trend that has kept a furious pace ever since. Subsequent exploration yielded small additional Brazilian deposits in the Rio Grande do Norte as well as two African finds, in Nigeria (2001) and later in Mozambique (2005). These mines produced prized Paraiba examples, but it is undeniable that the scarce few exceptional gems mined from the now exhausted original Brazilian sources remain most coveted by connoisseurs.
The present lot is an example of exceptional size and color sourced from the Brazilian finds. Weighing over 10 carats, its vivid saturation and open tone combines a pleasing hint of green to the dominant blue hue. Unlike the vast majority of Brazilian Paraiba which have transparency issues, this stone adds to its distinction with an extraordinary clarity. It is a true gem worthy of the finest collections.
In partnership with MS Gifts, The Fine Art Group's Philanthropic Strategy Team assists families with creating legacy by collaborating with philanthropic planning advisors and executing effective sales strategy.
Jack Charles Davis was a prominent attorney and philanthropist dedicated to promoting the economic and community development of his hometown, Lansing, Michigan. He was also a passionate book collector and voracious reader.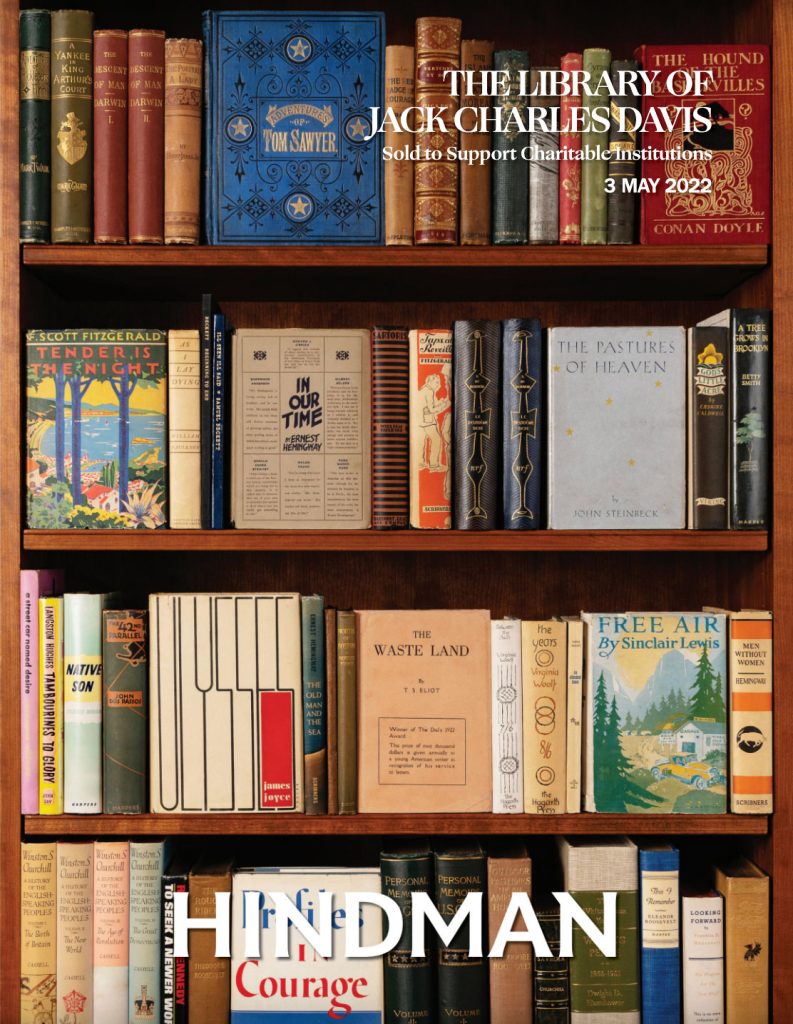 After Davis passed in 2020, his family sought to honor his history of charitable work by leveraging his extensive collection of iconic and valuable books and manuscripts.
The Jack Charles Davis collection sale with Hindman auctions includes an extensive library of literature acquired over a lifetime. The proceeds of the sale will benefit several regional charities important to Davis and his family.
Click here to view the collection and to register for bidding.
The Fine Art Group is delighted to announce Old Masters | New Perspectives: Masterworks from the Alana Collection, to be sold with Christie's New York on June 9, 2022. This selection is one of the most important collections of Italian Old Master Paintings, Sculptures, and Antiquities to ever be offered at auction.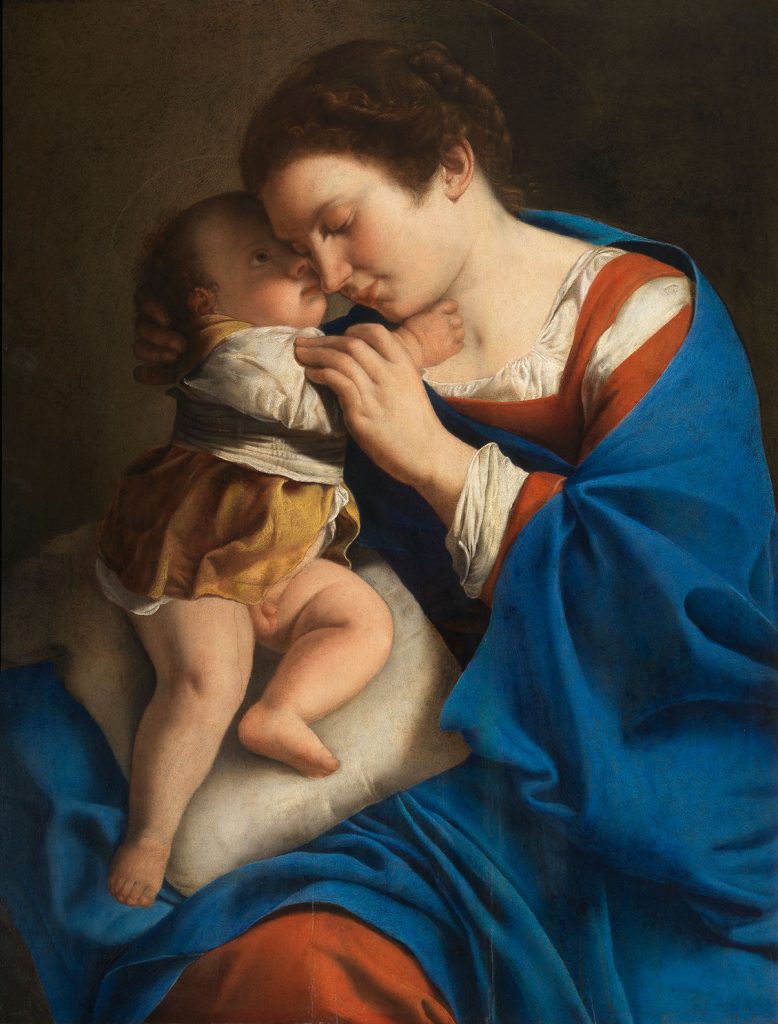 The Fine Art Group is honored to advise our client, a world-renowned collector and his family, in the sale of this extraordinary group of masterworks, refining the public offering to maximize return through selective curation, sales management and marketing optimization. Assembled with great expertise and passion over decades, the Alana Collection's Gothic, Italian Renaissance, and Baroque paintings comprehensively tell the history of Italian art and have gained international renown following the acclaimed 2019-2020 exhibition at the Musée Jacquemart-André, Paris. Masterpieces by Fra Angelico, El Greco, Orazio Gentileschi and Lorenzo Monaco will be offered alongside important antiquities, rare sculpture, and spectacular jewelry.
The auction comprises over 50 outstanding works that will be sold in a single owner live auction taking place at Rockefeller Center on June 9, 2022, after completing a global tour alongside Impressionist, Modern, and Post-War highlights to London, Hong Kong, New York, and Los Angeles. Proceeds from the sale will benefit a charitable organization that focuses on arts and education. In total, the sale of these works is expected to fetch $30 million – 50 million.
Please contact our team for opportunities to preview the collection.
GLOBAL TOUR
London: April 5-8
Hong Kong: April 20-21
New York: April 29-May 11
Los Angeles: May 24-26
PRE-SALE EXHIBITION
AUCTION DATE
Chief Executive Philip Hoffman comments, "In recent years, The Fine Art Group has ably assisted families shape their collections for the next generation, such as the 'white glove' sale for prominent Saudi collector Walid Juffali at Bonhams in 2018, as well as assisting distinguished collectors to refine their extensive holdings for their next phase of collecting, such as the extraordinary Maharajas & Mughal Magnificence auction – a collection of $110 million of jewelry sold at Christie's in 2019. Masterworks from the Alana Collection is a fantastic example of these two streams coming together and my global team and I are delighted to be working on behalf of the family, and alongside the team at Christie's again, to bring a carefully curated selection of works from the wider collection to market."
Bonnie Brennan, Christie's President of Americas, comments, "It is an honor to partner with The Fine Art Group to present this once in a generation collection with some of the finest works of their kind to ever come on the public market. The profound quality and breadth of these works stand as a testament of the supreme care and vision that guided the formation of the Alana Collection. We are especially excited to debut these works alongside 20th and 21st century masterpieces, creating a dialogue across the entirety of history."
---
Image 1: Orazio Gentileschi, The Madonna and Child, courtesy of Christie's
The Fine Art Group is delighted to announce the completion of two major new, site-specific commissions by Julian Opie for Swire Properties in Hong Kong.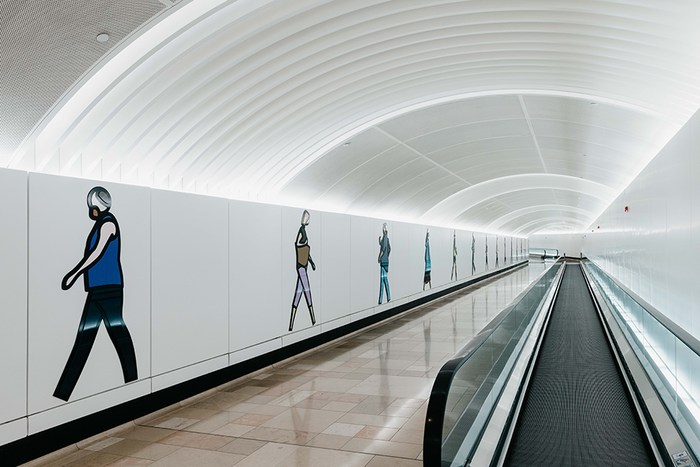 Parade. (2020) depicts sixty-two colourful and dynamic characters from all walks of life as they go about their daily business. The multi-layered and dimensional metal figures are finished in glossy varnish, accompanying passers-by in their journey through the pedestrian link between the Mall, Three Pacific Place and Starstreet Precinct.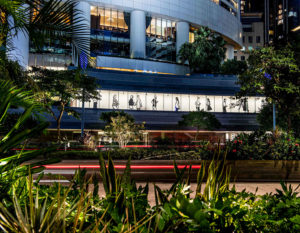 Located along the walkway between the Island Shangri-La, Hong Kong and Conrad Hong Kong, Running 3. (2020) occupies a dramatic position along a prominent raised walkway. Conceived as a continuous frieze of thirteen life-sized figures in black vinyl, Running 3. embodies the dynamic of central Hong Kong.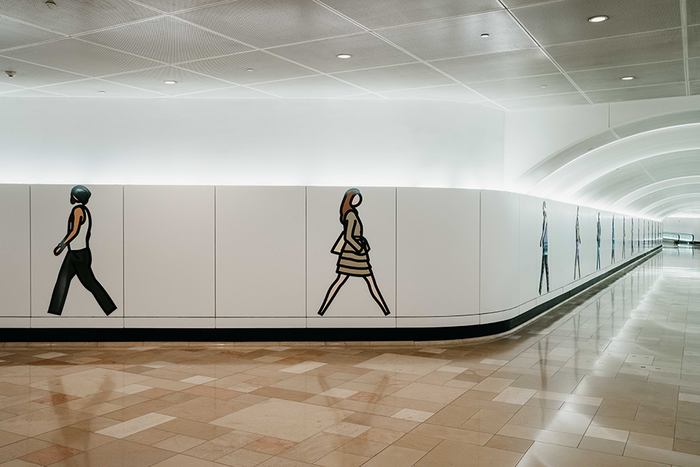 Opie's distinctive formal language is instantly recognisable and reflects his artistic preoccupation with the idea of representation and the means by which images are perceived and understood. Always exploring different techniques both contemporary and ancient, Opie plays with ways of seeing through reinterpreting the vocabulary of everyday life; his reductive style evokes both a visual and spatial experience of the world around us. Drawing influence from classical portraiture, Egyptian hieroglyphs and Japanese woodblock prints, as well as public signage, information boards and traffic signs, the artist connects the clean visual language of modern life with the fundamentals of art history.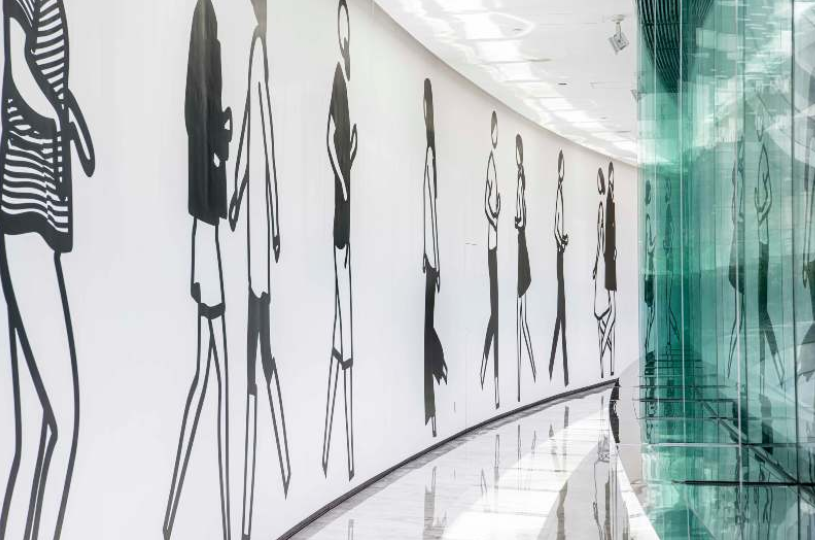 The artist has commented on observing busy city crowds:
"A constant flow in both directions. Each person a mass of decisions and style and attributes with a destination and only a fleeting moment in front of me but combined, they create a constant flowing crowd. Each random person would be great to draw, better than I could ever invent.
I draw using a graphic program that allows me to bend thick lines over the photograph and fill the gaps with flat colour. A gang of characters emerges, caught in mid stride, going about their business with bags or phones or cold drinks. Their random, momentary decisions became frozen into a set piece, a logo and symbol drawn in the most emphatic and generalised way I could manage while sticking to the details of what I saw. Symbols and hieroglyphs, images and road signs perform similar tasks of turning objects and people into a language that is specific enough to describe but general enough to be read. These words can be combined to form sentences just as the people combine to form crowds. Walkways and pavements turn pedestrians into lines of text, read left to right."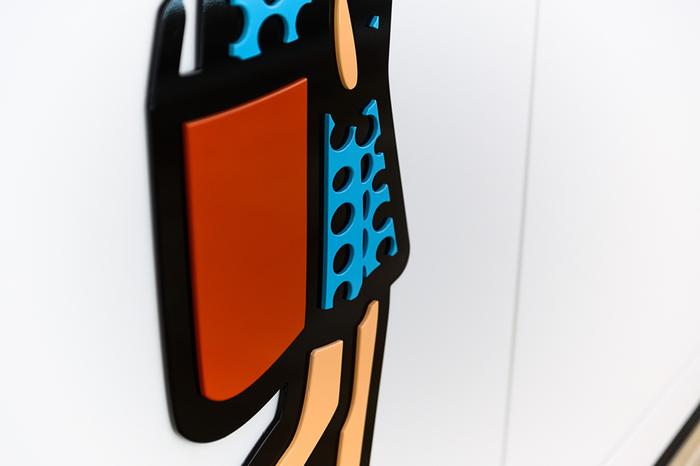 The series of figures, created for Pacific Place by British artist Julian Opie, is the latest addition to Swire Properties' permanent art collection, as part of the Company's long-time support of the arts and place-making. Inspired by and designed to engage with its community – the workers, shoppers of Pacific Place and people of Hong Kong Parade. and Running 3. is a noteworthy highlight for the Pacific Place community and beyond.
Find out more about the project here.
Visit www.julianopie.com to find out more about the artist and his works.
---
Image 1: Image courtesy Julian Opie; Image 2: Image courtesy Pacific Place; Image 3: Image courtesy Julian Opie; Image 4: Image courtesy Pacific Place; Image 5: Image courtesy Julian Opie
We are pleased to have assisted a client in successfully selling their impressive jewelry collection in the Sotheby's Magnificent Jewels Sale.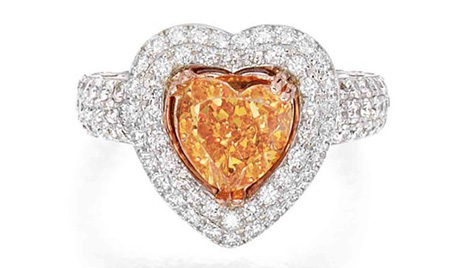 Sotheby's
December 9, 2020 – Magnificent Jewels
Lot 29

Fancy Vivid Orange Diamond and Diamond Ring
Estimate: $1,000,000-$1,500,000
Sold: $1,895,500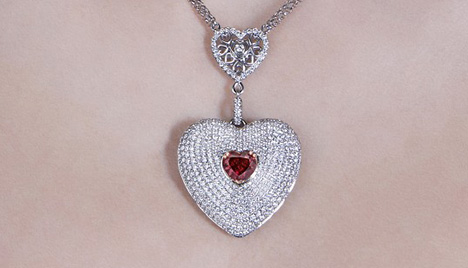 Sotheby's
December 9, 2020 – Magnificent Jewels
Lot 30

Fancy Red Diamond and Diamond Pendant-Necklace
Estimate: $2,500,000-$3,500,000
Sold: $3,166,000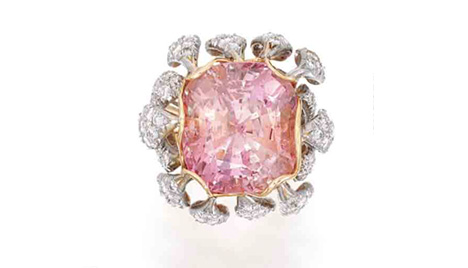 Sotheby's
December 9, 2020 – Magnificent Jewels
Lot 191

Padparadscha Sapphire and Diamond Ring
Estimate: $180,000-$220,000
Sold: $226,800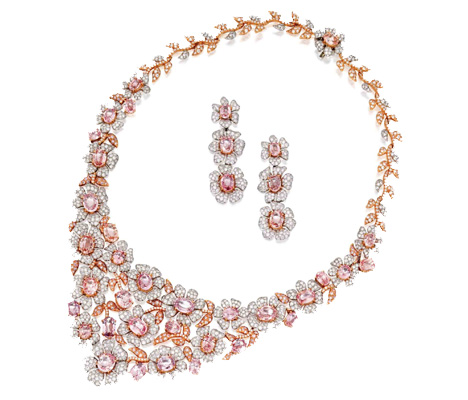 Sotheby's
December 9, 2020 – Magnificent Jewels
Lot 192

Suna Sapphire and Diamond Necklace and Pair of Earrings
Estimate: $100,000-$150,000
Sold: $126,000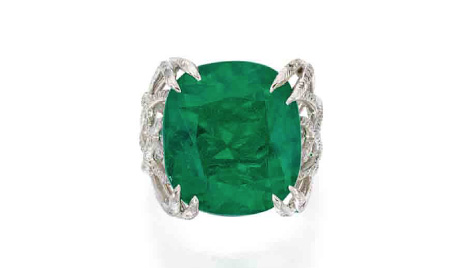 Sotheby's
December 9, 2020 – Magnificent Jewels
Lot 184

Emerald and Diamond Ring
Estimate: $75,000-$100,000
Sold: $163,800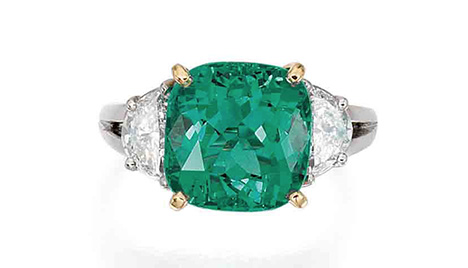 Sotheby's
December 9, 2020 – Magnificent Jewels
Lot 185

Oscar Heyman & Brothers
Emerald and Diamond Ring
Estimate: $50,000-$70,000
Sold: $151,200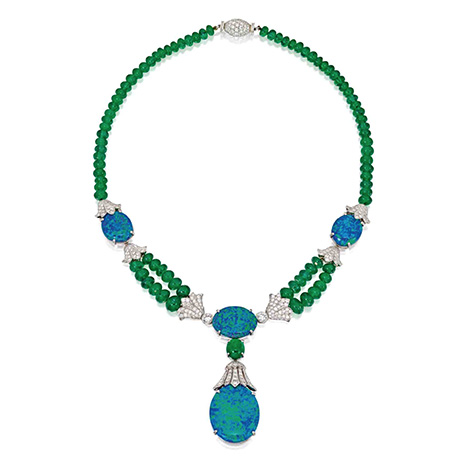 Sotheby's
December 9, 2020 – Magnificent Jewels
Lot 183

Oscar Heyman & Brothers
Emerald, Black Opal and Diamond
Estimate: $50,000-$70,000
Sold: $88,200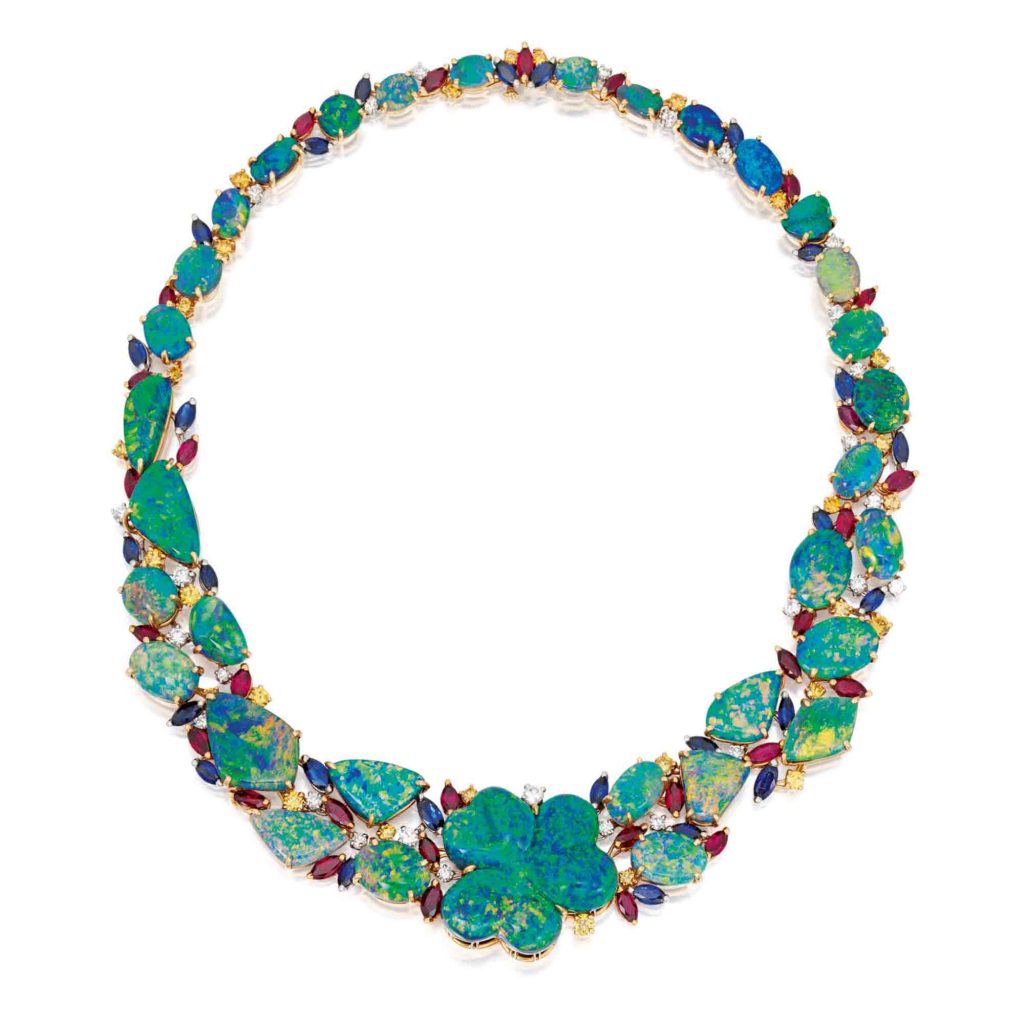 Sotheby's
December 9, 2020 – Magnificent Jewels
Lot 178

Oscar Heyman & Brothers
Black Opal, Diamond, Ruby and Sapphire 'Clover' Necklace
Estimate: $50,000-$70,000
Sold: $100,800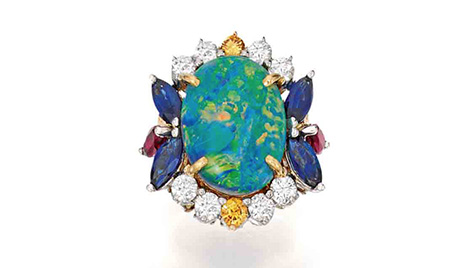 Sotheby's
December 9, 2020 – Magnificent Jewels
Lot 176

Oscar Heyman & Brothers
Black Opal, Diamond, Ruby and Sapphire
Estimate: $10,000-$15,000
Sold: $17,640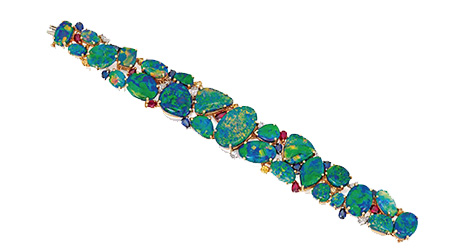 Sotheby's
December 9, 2020 – Magnificent Jewels
Lot 177

Oscar Heyman & Brothers
Black Opal, Diamond, Ruby and Sapphire Bracelet
Estimate: $30,000-$50,000
Sold: $52,920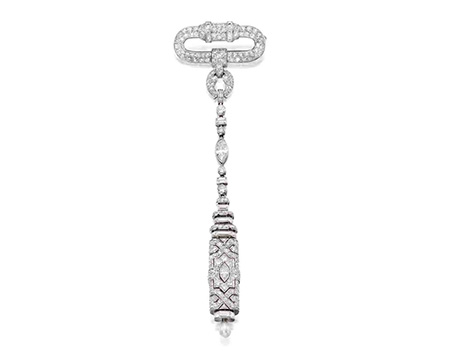 Sotheby's
December 9, 2020 – Magnificent Jewels
Lot 16

Van Cleef & Arpels
Diamond and Pearl Lapel-Watch
Estimate: $25,000-$35,000
Sold: $37,800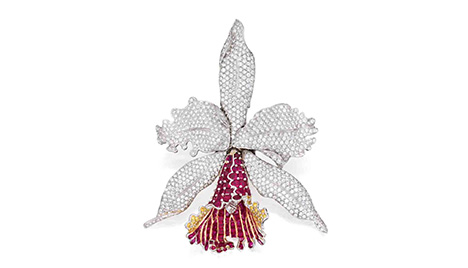 Sotheby's
December 9, 2020 – Magnificent Jewels
Lot 187

Oscar Heyman & Brothers
Diamond, Colored Diamond and Ruby Brooch
Estimate: $35,000-$45,000
Sold: $88,200
Sotheby's
December 9, 2020 – Magnificent Jewels
Lot 186

Oscar Heyman & Brothers
Pair of Sapphire and Diamond Pendant-Earclips
Estimate: $40,000-$60,000
Sold: $69,300
A client has put this impressive work by contemporary street artist Retna for auction. The work They Can't Come is one of the largest pieces of Retna's to go to sale.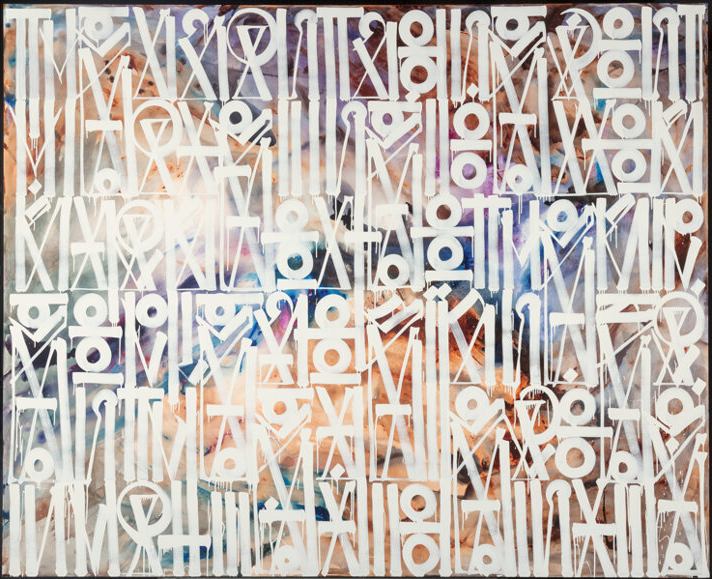 Heritage Auctions
Urban Art Signature Auction
Lot 66039

RETNA (B. 1979)
They Can't Come
2015
Acrylic on canvas
96 x 120 inches (243.8 x 304.8 cm)
Signed, dated, and titled in ink to verso
Our team understands the complex and varied needs of institutional and corporate clients. Between our Appraisal and Advisory departments, we can create bespoke plans, working within institutional missions and processes to ensure their collections are properly insured, protected and cultivated.

We are proud to have advised the Carnegie Library of Pittsburgh over the last few years to ensure that their beautiful rare book collection is appropriately insured and worked with law enforcement on the recovery of many volumes for the city of Pittsburgh.
"In the fall of 2016, library officials decided it was time to audit the collection again, and hired the Pall Mall Art Advisors to do the appraisal. Kerry-Lee Jeffrey ….. began their audit on April 3, 2017, a Monday, using the 1991 inventory as a guide. Within an hour, there was trouble. Jeffrey was looking for Thomas McKenney and James Hall's History of the Indian Tribes of North America. This landmark work included 120 hand-colored lithographs, the result of a project that began in 1821 with McKenney's attempt to document in full color the dress and spiritual practices of Native Americans who had visited Washington, D.C. to arrange treaties with the government. The three-volume set of folios, produced between 1836 and 1844, is large and gorgeous and would be a highlight in any collection. But the Carnegie Library's version had been hidden on a top shelf at the end of a row. When Jeffrey discovered why, her stomach dropped. "Once a plump book filled with plates," she would recall, "the sides had caved in on themselves." All those stunning illustrations had been cut from the binding."
Read more at Smithsonian Magazine
Denison Museum in Granville, Ohio is currently hosting Say It Loud, a curated exhibition of the work of contemporary celebrated black artists.
While it's not possible during this unprecedented time to see the exhibition in person, you can experience Say It Loud through a short video filmed at Denison University Art Museum.
"From the collection of Hedy Fischer and Randy Shull, Say It Loud includes the work of world-renowned contemporary black artists who document and challenge dominant historical perspectives and events. The exhibition illustrates the struggles and achievements of African-Americans, with themes focused on ethnic identity, institutional racism, gender, and beauty. Works come from an array of Guggenheim, Whitney, and MoMA artists, including Kehinde Wiley (Obama's official portraitist), Kerry James Marshall, Alison Saar, Trenton Doyle Hancock, Mickalene Thomas, Hank Willis Thomas, and Sanford Biggers."
Good assets sold through the correct method and in the appropriate sale will hold value and perform well, even in the most uncertain markets.
We are pleased to have assisted a client in selling their Picault bronzes for £100,000, more than doubling their low estimate.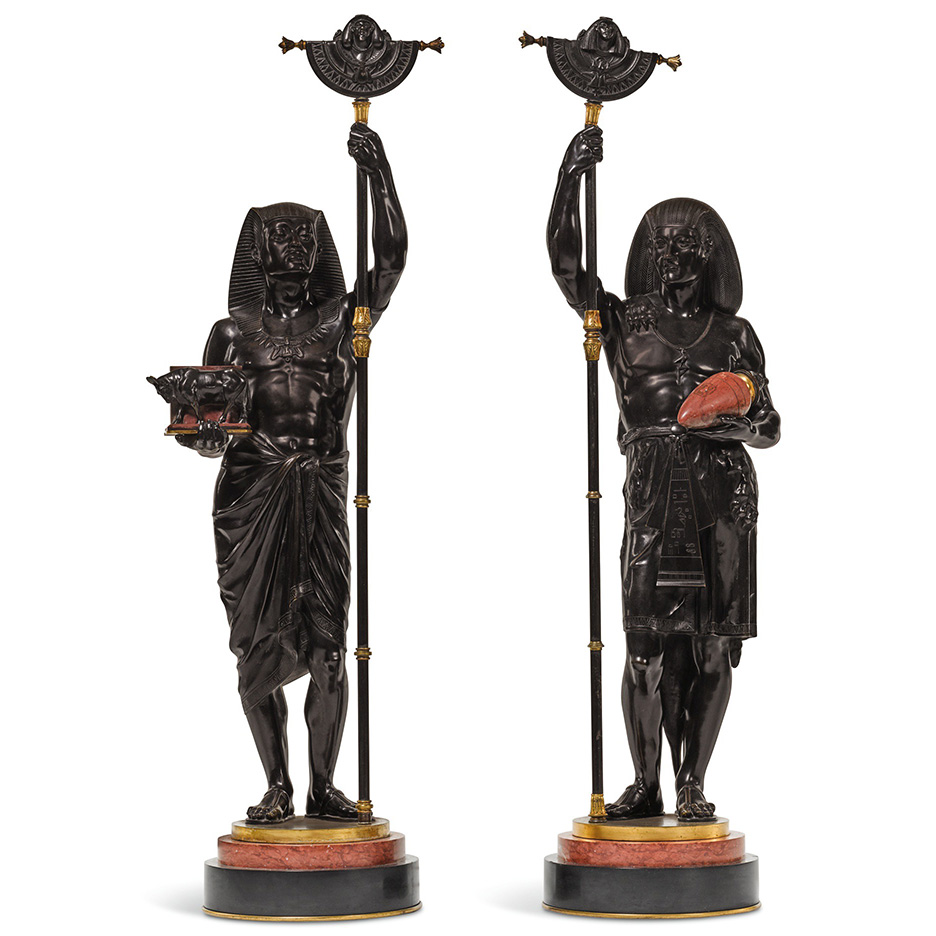 Sotheby's
The Orientalist Sale
Sale L20100
Lot 44

Émile-Louis Picault
The Priest and The Scribe
Bronze, dark brown patina, with gilt bronze highlights and rouge griotte marble attributes, on gilt bronze, black and rouge griotte marble bases
41 in.
Estimate: £40,000-£60,000