El Niño 2023: Are Your Art & Collectibles Protected?
MAJOR WEATHER EVENTS AND YOUR VALUABLES
El Niño 2023 is here, according to the US National Weather Service. While this natural weather phenomenon could make the Atlantic hurricane season below average, that doesn't mean you have nothing to worry about. The United States is experiencing record heat waves, flooding, and forest fires. El Niño could cause further significant weather events in the winter, bringing heavy precipitation to Southern California and the US Gulf states (Texas, Louisiana, Mississippi, Alabama, and Florida). That translates to storms, flooding, and in California, mudslides.
Some insurance companies pulling out of states like California and Florida have complicated the position some collectors find themselves in.
YOU HAVE TIME TO PREPARE IF YOU ACT NOW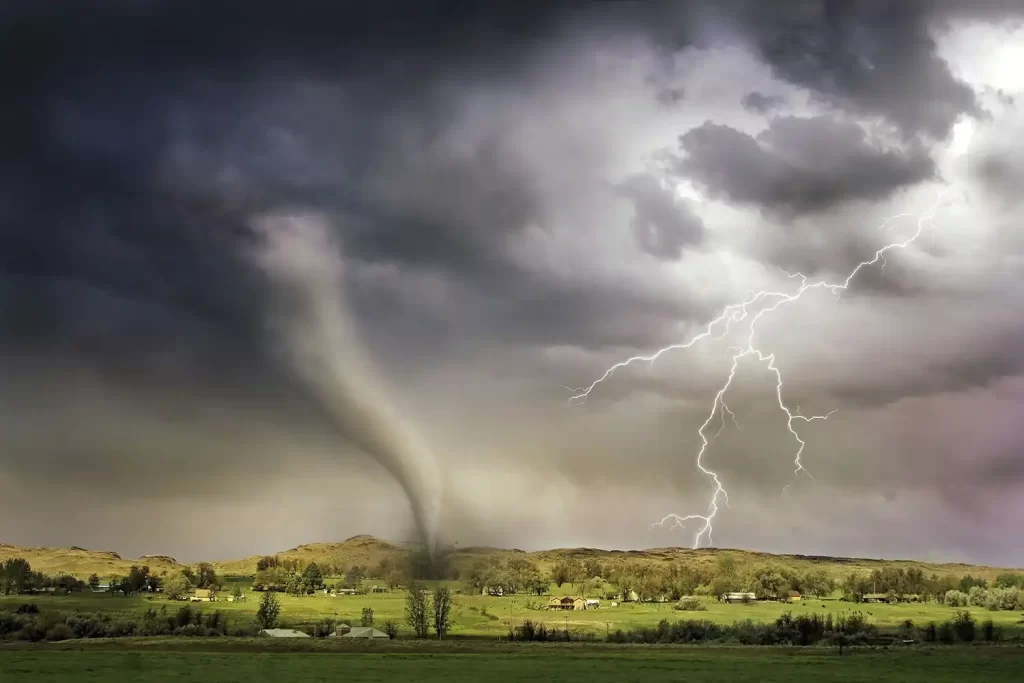 Major weather events like hurricanes, floods, and wildfires can pose significant risks to your art and valuable possessions. Ensuring they are adequately insured and properly documented is crucial in safeguarding your investments.
We highly recommend calling your insurance broker to verify insurance coverage for all tangible assets. Determine exactly what insurance you have, especially flood insurance. Most property damage caused by weather events results from strong winds, heavy rainfall, and storm surges.
HOW TO REDUCE RISK & LOSS FROM MAJOR WEATHER EVENTS
STEPS TO TAKE BEFORE NATURAL DISASTERS
UNDERSTAND THAT IT CAN HAPPEN TO YOU

With the escalated risk of natural disasters in recent years, managing risk to a collection has become a top concern for many collectors in high-risk areas. In addition to threats such as wildfires, hurricanes, and tornadoes, collectors must also prepare for unexpected events like a pipe burst or an electrical fire. In these unfortunate circumstances, unbeknownst to most, the owner is responsible for establishing their belongings' value and comprehensive inventory. Therefore, proper inventory management and up-to-date appraisals are the crucial first step to prepare for the unexpected.

VERIFY YOUR INSURANCE COVERAGE

Discuss insurance coverage with your broker. Review your policy for costly gaps in coverage.

If moving any fine art, verify that your collection is insured during transit. Some insurance companies have a waiting period before activating policy changes, so plan ahead.

Consider obtaining specialized coverage, such as fine art insurance or additional riders, to ensure comprehensive protection. Evaluate factors like coverage limits, deductibles, exclusions, and policy terms to guarantee sufficient financial reimbursement in case of damage or loss.

DOCUMENT YOUR ART, JEWELRY & OTHER VALUABLES

What do you have? Where is it? What did you pay for it? Do you have a recent Insurance Appraisal?

Update your inventory with photographs and copies of your receipts. Outdated appraisals and incomplete inventories can leave a collector scrambling to piece together information and significantly underinsured. With the burden of proof ultimately falling into the owner's lap, it is clear why all successful asset evacuation plans must begin with inventory management and understanding your collectibles' retail replacement (insurance) value. The Fine Art Group appraisal and collection management team will work with you to conduct a complete inventory audit and ensure that the insurance values are current.

HAVE A PLAN TO RELOCATE YOUR TANGIBLE ASSETS

Establish a plan to relocate valuables. Select a reputable fine art shipper to move valuables to a predetermined secondary location out of the path of the storm, preferably a vetted art storage facility. The Fine Art Group can assist clients in preparing evacuation plans ahead of extreme weather events.

For clients in states where insurance companies are pulling out, evacuation plans are even more crucial to safeguarding their assets.

THE AFTERMATH: DAMAGE & LOSS

In the event of damage or total loss to personal property, a Damage & Loss appraisal can be conducted. The Fine Art Group's Damage & Loss Appraisals include:

– Retail replacement value (RRV) before and after damage
– Condition Analysis
– Conservator recommendations and cost quotes
– Diminution in value due to the damage and subsequent restoration
– In the case of a total loss, our in-house advisors will assist in replacing the object
FURTHER INFORMATION
OUR SERVICES
Understanding value is the cornerstone to effectively managing a collection – and at The Fine Art Group, this understanding enables us to work as trusted fiduciaries for our clients and their objects. We are experienced in providing appraisals for various purposes and are specialists in unique and complicated appraisal scenarios.