Protect Your Investments While Divesting Tangible Assets
Why You Should Rely on the Expertise of a Sales Agent
when Divesting Tangible Assets
Two weeks ago, a luxury realtor I had not met before rang. She was referred by a mutual colleague and she began by saying, "I was told you are the thought leader for fine art and collectibles … I hope you can help." I was intrigued and wanted to learn more. The realtor had recently sold a multi-million-dollar home in a luxury market for a client who was experiencing a disruption in her life. The seller's husband had faced a rapid decline in health, and the couple was forced to sell their dream home. They downsized to an affluent retirement community, moving from an exceptionally large, single-family residence to a much smaller condominium. During this process, the seller queried the realtor for a recommendation on who could monetize the fine art, antiques and other high value collectibles the couple did not plan to keep.
Having no knowledge of the auction market, the realtor completed a quick internet search and provided her client with the name of a local auction house. This is where the trouble began. The seller had agreed to an abbreviated timeline and was anxious to find professionals who could help. Without much consideration for the type of property the auctioneer typically offered or due diligence as to how the auctioneer's sales preformed, the seller, feeling rushed, entered into a sales agreement at an abnormally high commission rate and began to indicate what she would like to sell. This included fine art that often trades in a global salesroom, fine English and American furniture purchased from dealers in London and New York, as well as more common but valuable décor the owner had procured from a notable interior designer.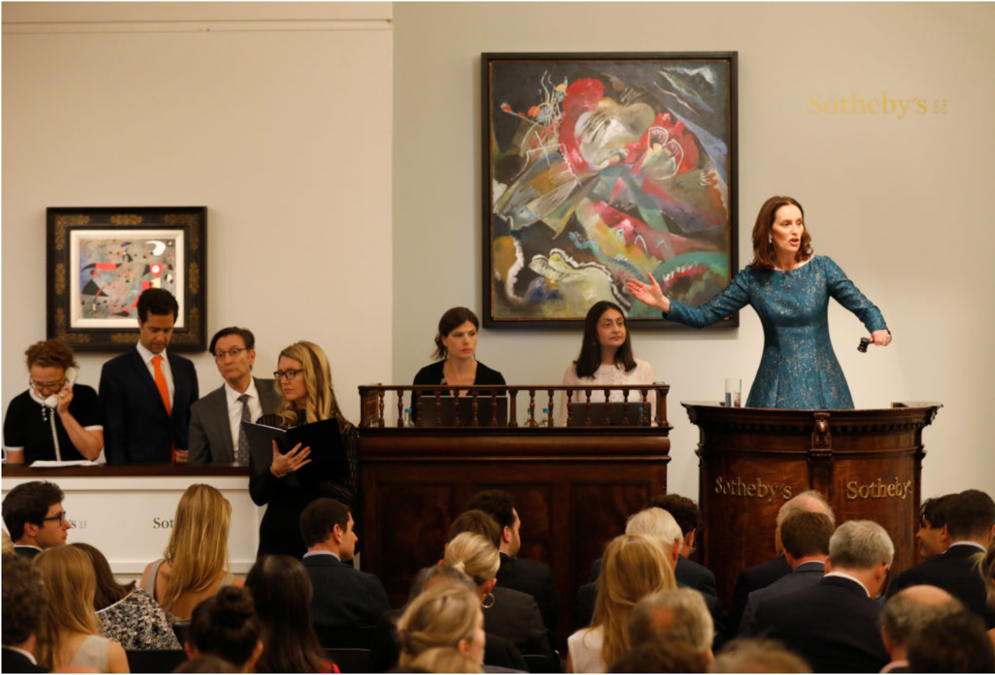 Prior to any auction, it is typical for consignors to review cataloging and approve sales estimates. During this review, not only did the seller discover simple cataloging errors but also was horrified to learn of the auctioneer's policy to begin every lot at a standard starting bid, no matter the value of the object – leaving the seller extremely exposed to loss. Withdrawing the objects from the auction was not possible, so the seller crossed her fingers, hoped for the best and reluctantly moved forward. As expected, a collection of objects that would total mid-six figures in any regional or national sales room realized a small sum, a third of their potential value. The seller, and rightfully so, was extremely unhappy with the auction house and realtor who made the recommendation. The realtor is concerned there could be forthcoming litigation for referring an unvetted organization to a discerning client and that the client would tell their social and business network about the sales debacle.
This all made me wonder, what should a seller know before engaging with an auction house and how can sellers as well as professionals protect themselves from falling victim to an opaque market?
CHOOSING THE BEST SALES VENUE: DO YOUR DUE DILIGENCE
I once heard a colleague exclaim, "Not every auction house is made equal." That's sage advice when considering a potential consignment of fine art, antiques or other high value collectibles. Determining the most appropriate market and venue is paramount to achieving the best results and maximizing return for any seller. I often hear collectors say, "I only buy what I like" or "I am not interested in art as investment." But when push comes to shove, and a collector attempts to monetize an object, they are often shocked by the differential between purchase price and resale value but to also discover passion and investment intersect here. This is equally true when considering divesting a collectible asset by analyzing the who, what, when and where of sales strategy. In some instances, a specialized sale may be the most appropriate option and can provide a unique environment tailored to a particular collector or object. Specialized sales target specific collecting categories including various artistic movements, styles and regional objects, often capitalizing on the unique quality these items exhibit selling together. For instance, an auction house in California may not have the buyer to sell modern British pottery whereas Sotheby's conducts a Mod Brit auction annually or the unusual timepiece consigned to a regional Atlanta sales room would perform better in a dedicated timepieces auction in New York, London or even Geneva. Similarly, it may be appropriate to place more general material within the context of a larger auction that offers various asset classes. What is most important is the research and analysis completed to determine what recipe would yield the best sales results. And remember – an auction house is never going to turn away a quality consignment or admit that they may not have the appropriate buyers to successfully offer an object. Their job is to obtain the best property possible, drawing interest to their firm in hopes of attracting improved opportunities in the future. Sellers must protect their interest by researching the most appropriate auction house, auction season and/or sales venue, which not only provides competitive advantage for the seller but also protects the asset from under-preforming.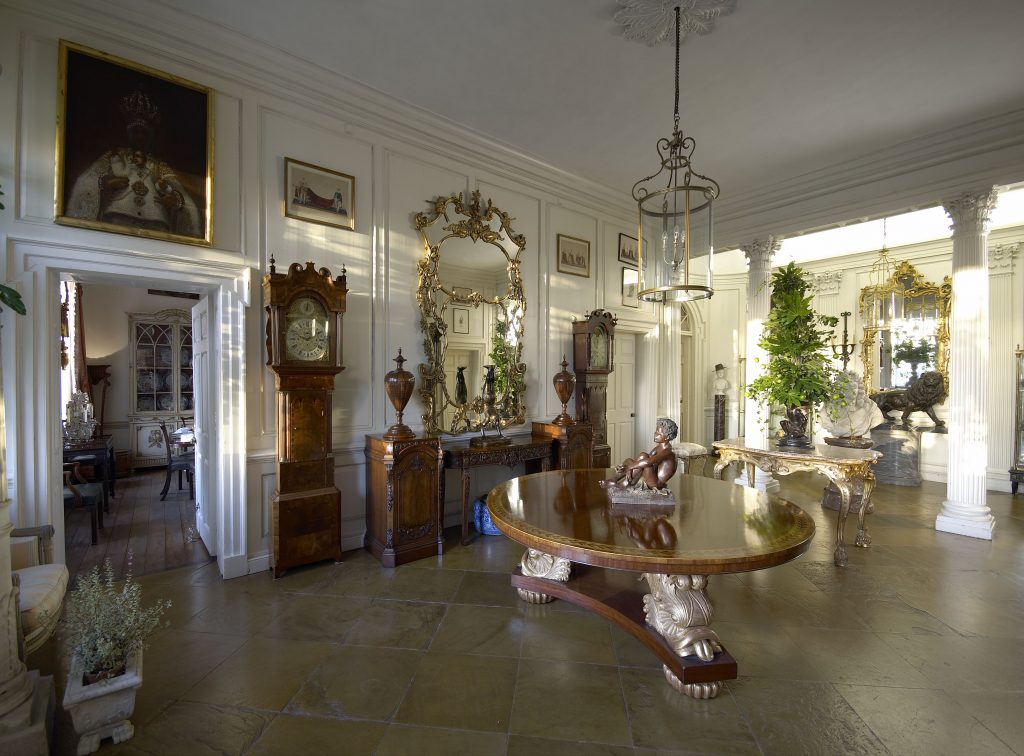 A SALES AGENT CAN NEGOTIATE PREFERENTIAL TERMS
Many moons ago I attended the Florida State Bar Trust and Estate Conference in Palm Beach where a well-respected auctioneer presented. Before departing, the last thing he shouted into the microphone was, "And remember, everything is negotiable." No truer words have ever been spoken by a professional in the auction industry! Auction houses typically assess a myriad of fees including a standard commission which is often coupled with transportation fees, insurance fees, photography fees, marketing fees and other miscellaneous expenses such as a buy-in fee if the object goes unsold. While auction houses provide an integral service to collectors, their profit stream comes from both the buyers and the sellers. Depending on the value, quality, quantity, rarity or even provenance associated with the object being sold, auction partners may be more likely to negotiate their sales fee structure to secure the consignment. This is particularly true when the opportunity presents vetted property, but also when the consignment is in a competitive scenario meaning other qualified auction partners are pitching for the same project. The more coveted the consignment, the easier it is to negotiate preferential terms. Due to the significant value and volume of sales The Fine Art Group oversees annually in the auction market, our leverage with the auction houses exceeds what individuals typically can achieve on their own.
DON'T GO IT ALONE IN THE FINE ART MARKET
The fine art market is often considered an opaque industry with little transparency. When potentially selling a single object or an entire collection, it is imperative to bring in an INDEPENDENT representative to protect the seller in the auction sales process. In addition, a firm such as The Fine Art Group can provide insight and added benefits that a sole proprietor cannot. This often includes a diverse roster of experts and specialists who can share insight to not only the fine art market but also the furniture & decorative arts market, jewelry, timepieces, luxury couture, books & manuscripts, as well as many other more nuanced collecting categories. With this knowledge comes unique insight into the overall market and knowledge of recent public and private sales to which a collector may not be privy. This industry expertise can provide a collector with a unique perspective in determining what sales strategy would best benefit the desired outcome, including potentially holding an object until market conditions improve or even considering a charitable contribution when appreciation impacts capital gains taxation. Simply due to a sales agent's leverage in the market, auction commissions and fees can be further discounted. Divestment of high-value collectibles often takes place during moments of disruption and can be stressful for consignors who are unfamiliar with the process. A sales agent can not only expertly negotiate commissions and fees but also organize logistics and oversee the entire sales process from lot placement to marketing strategy, contributing to the overall success of the sales process.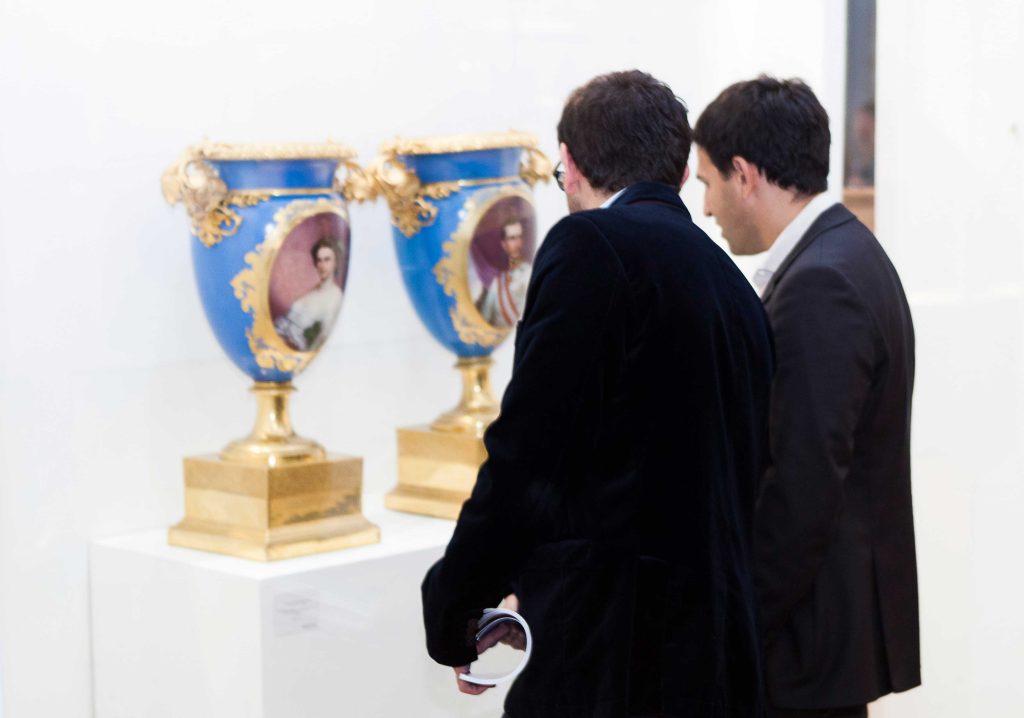 A SUCCESSFUL FORMULA FOR SELLING AT AUCTION
Selling at auction can achieve tremendous results. The key to success is the following formula: Choose the right venue, negotiate the correct deal and monitor the process from beginning to end. The Fine Art Group's experienced staff is poised to provide any advice throughout the process.
FURTHER READING
OUR SERVICES
Offering expert Advisory across sectors, our dedicated Sales Agency Team combine strategic insight with transparent advice to guide our clients seamlessly through the market. We always welcome the opportunity to discuss our strategies and services in depth.