The Scoop: A Bi-Weekly NFT & Digital Art Newsletter 9
The Scoop #9 – October 15th, 2022
In our 9th edition of The Scoop, we discuss crypto's response to global inflation, the Ethereum merge, and spotlight the NFT artist XCOPY.
CRYPTO MARKETS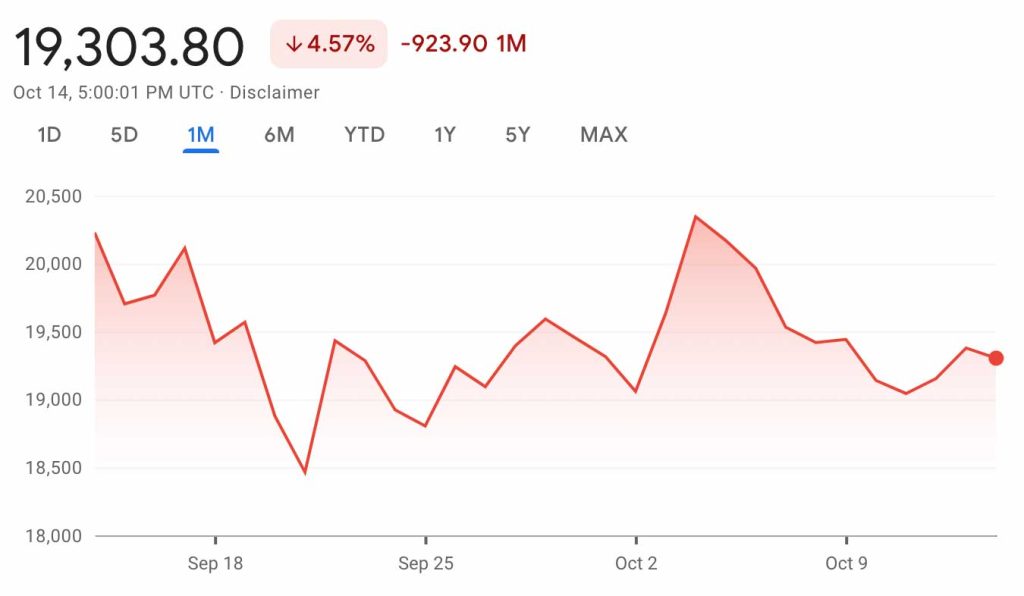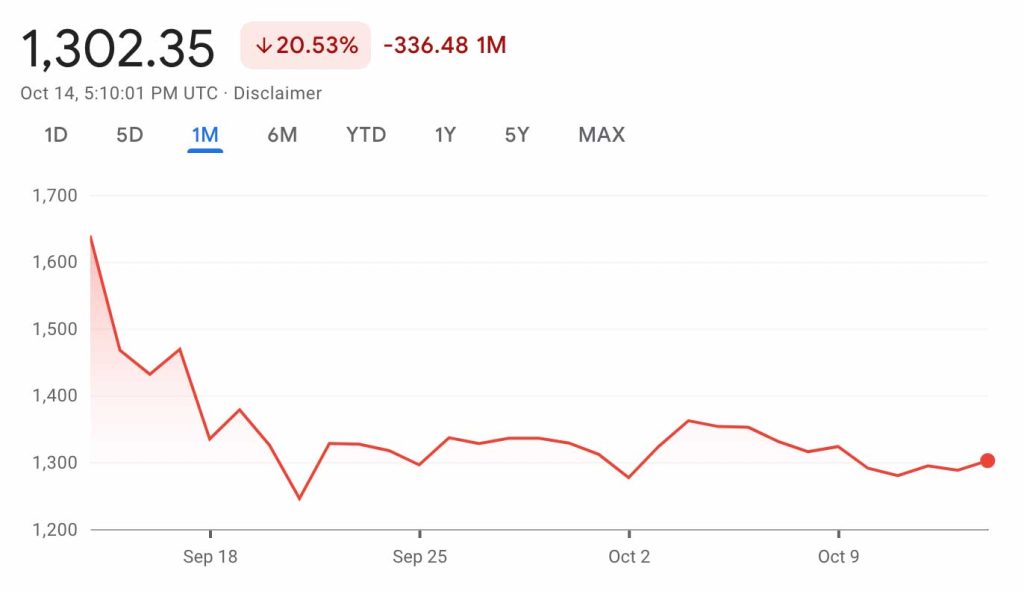 CRYPTO COMMENTARY
Crypto is at a very unique point in its history. Bitcoin and Ethereum have developed their own trading cycles throughout the years, but only in a stable macroeconomic environment. The last global recession was from 2007-2009, before Bitcoin was invented, so this is the first time anyone is seeing this new financial ecosystem under external duress. Rising interest rates and high inflation have put the squeeze on markets around the globe. Some are fleeing Bitcoin to get away from risk, but there are others investing in Bitcoin as an inflation hedge. With the U.N. calling for the Fed to halt its rate increases for fear of tipping less developed countries over the edge, there is no track record for how cryptocurrencies will react to the scenario that is currently playing out.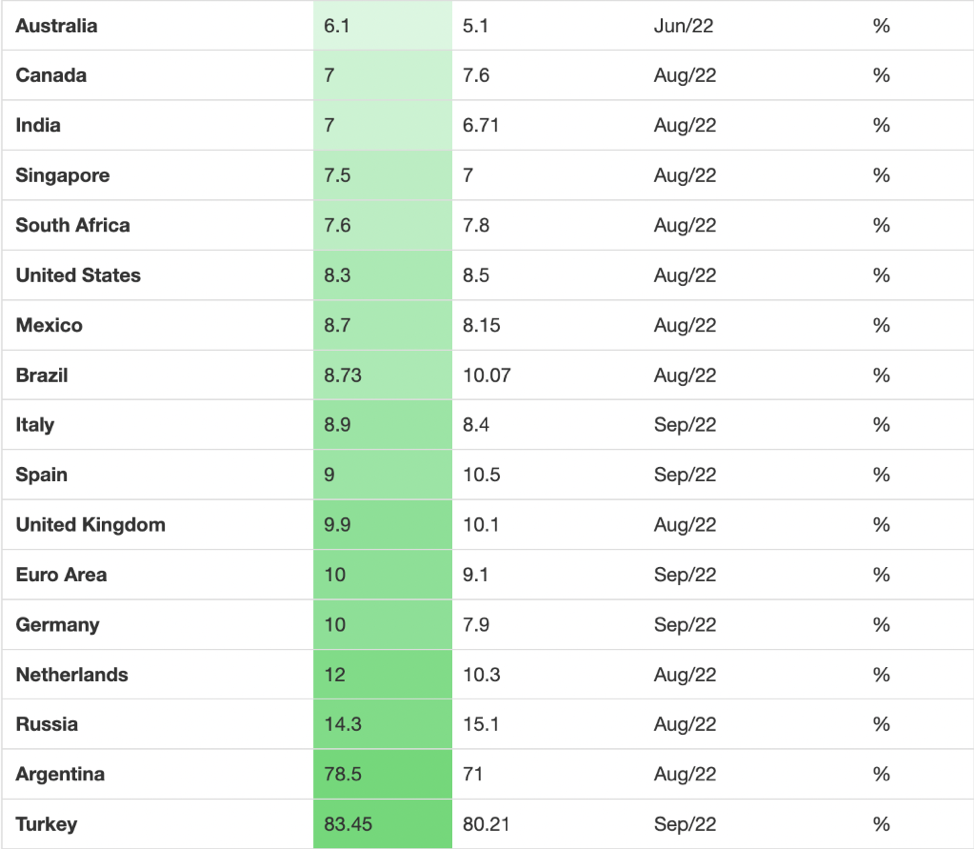 Despite the unique circumstances facing the crypto markets, we are still seeing major brands enter the space. NASDAQ, the second largest stock exchange in the world, is launching a digital assets business aimed at institutional investors. The business unit is going head to head against Coinbase, Blackrock, Fidelity and Gemini by offering crypto custody services. As more companies begin to offer this service this will ultimately support wider adoption of these assets and increase the competition in this space.
Voyager, the insolvent crypto lender, placed its assets up for auction after declaring bankruptcy, and the winning bidder was rival platform FTX. An agreement for $1.4 billion was reached in bankruptcy court for the fair market price of Voyager's crypto assets with only $51 million attributed to paying for the platform's business and user base. FTX has been quick to snap up distressed assets in the crypto world after pulling in over $1 billion in revenue last year.
The SEC made its thoughts known on those promoting crypto currencies with its ruling on Kim Kardashian, which found that Kardashian violated the anti-touting provision of federal securities laws. Without admitting or denying the SEC's findings, Kardashian agreed to settle for $1.26 million, including approximately $260,000 in disgorgement, which represents her promotional payment, plus a $1 million penalty. Kardashian also agreed to not promote any crypto asset securities for three years. With a strong precedent like this, we believe there will be more of these cases in the future.
WHAT'S THE BUZZ?
With the highly anticipated Merge on Ethereum successfully completed, what are the outcomes?
OUTCOMES
"The Merge" refers to the original Ethereum Mainnet merging with a separate blockchain called the Beacon Chain.
Ethereum transitioned from "proof of work" to "proof of stake."
This change reduced energy consumption by 99%.
The number of Ethereum tokens being created moving forward also went down 90%.
Those with large Eth holdings can now stake their balances to earn monetary rewards for confirming transactions on the network.
NFT BLUE-CHIP COLLECTIONS
Top 5 NFT Collectible Collections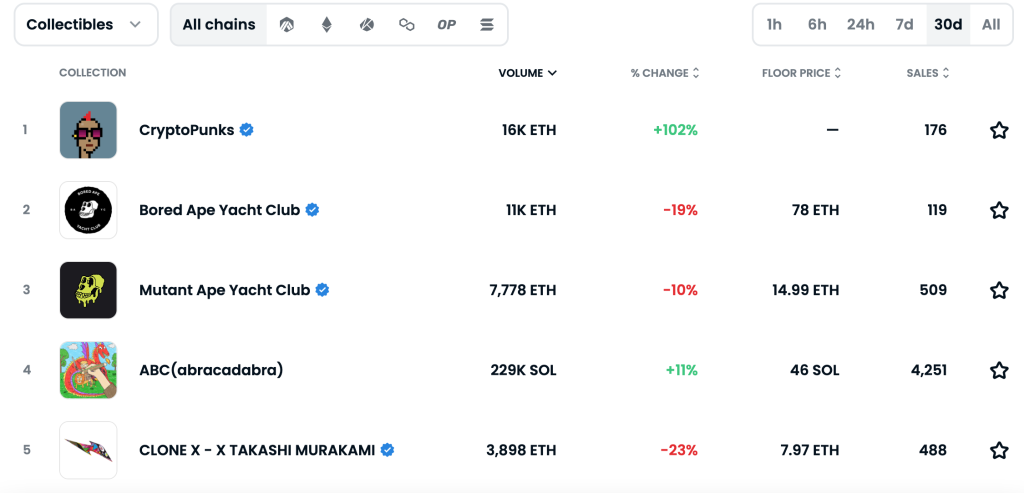 Top 5 NFT Photography Collections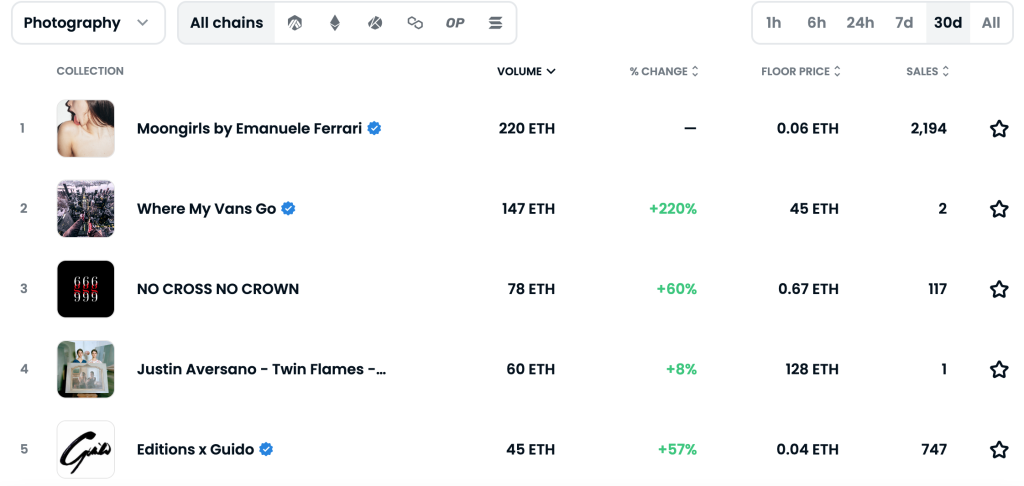 NFT COMMENTARY
The ongoing bear market continues as volumes are still muted. There is little sign of a break in sight with other macroeconomic issues playing out. The last data point from the Sotheby's Max Stealth collection auction indicated that even the high-end market has been impacted.
However, it seems that the bear market is the best time to build. After Christie's Ventures was announced in June, and we are starting to see the first outcomes for the new business with Christie's launching Christie's 3.0, its Web3 platform that will service all of its NFT needs. After The Merge, they chose Ethereum to build on. Going forward all Christie's 3.0 NFT auctions will take place on the Ethereum blockchain network from start to finish. All transactions, including those after the sale, will be automatically recorded on the blockchain. A true differentiator, Christie's 3.0 addresses the fundamental needs of the market by including compliance and tax tools, making it the first of its kind. Christie's 3.0 is the result of a collaboration with three leading companies in the Web3 community – Manifold, Chainalysis and Spatial.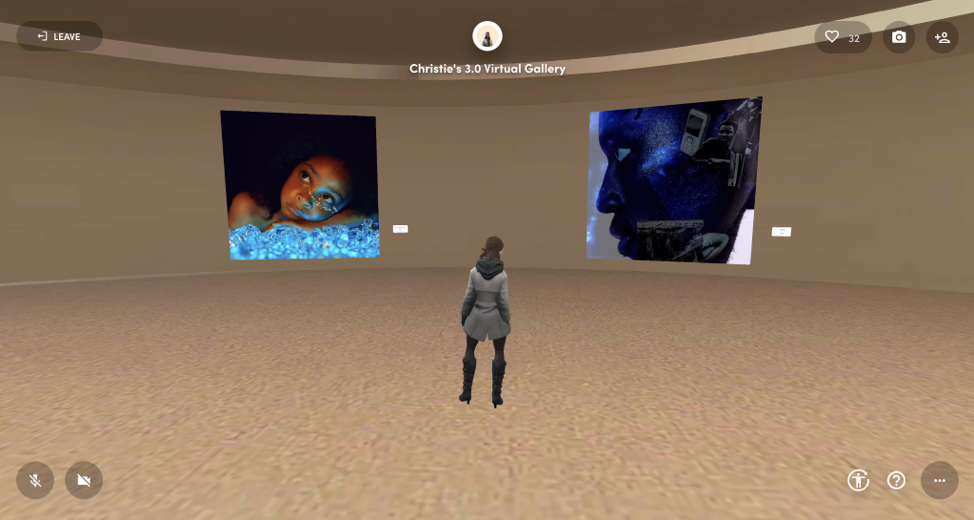 Sotheby's next major event will be a NFT mint, with 5,000 pieces from Sebastião Salgado in a collection called Amazonia. This is the first time Sotheby's is hosting the creation process for NFTs on its platform. For $250 buyers can mint a unique 1/1 from the collection; however, they will be randomly assigned and revealed three days after the mint closes. This is following the playbook of many other NFT collections where collectors feel the rush of not knowing what NFT they will ultimately end up with. How this is received from a fine art perspective is something we will be watching closely.
NFT ARTIST SPOTLIGHT
XCOPY
After a piece did well in the Sotheby's Max Stealth auction, we want to look at a true unknown in the space – XCOPY. One of the first digital artists to start using NFT technology in 2018, we still don't know the identity of XCOPY. The work this creator has been putting out looking at death, dystopia, and apathy has sold for incredible sums throughout the NFT bull run with A Coin for the Ferryman selling for over $6 million on SuperRare. With just short of 10,000 pieces created, many with epilepsy warnings, the work has proliferated throughout the art world and XCOPY has developed a cult following. While we don't know what drives the creation of these pieces, and we may never know, this has quickly become a name to know in the NFT world. The Max Pain editions have seen a recent uptick in sales after the auction, as seen below. Vertical bars are volume.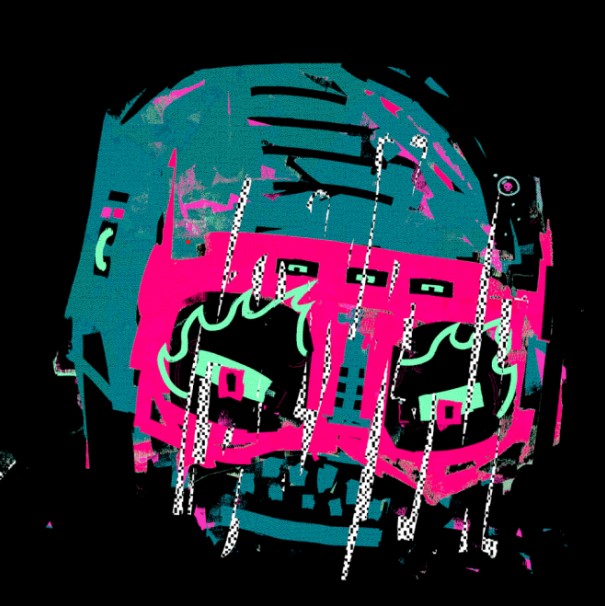 NFT & CRYPTO NEWS
READ PAST ISSUES OF THE SCOOP
Disclaimer
Information in this report is compiled from a number of sources; The Fine Art Group does not make any representation or warranty, express or implied, as to its accuracy or completeness. The Fine Art Group shall not be liable for any errors or inaccuracies in this report or for any actions taken in reliance on information or opinion contained in this report. The Fine Art Group are under no obligation to update or keep current the information provided herein. Information in this report is provided solely for information and marketing purposes and is not to be construed as investment advice or a personal recommendation, nor as legal, tax, regulatory, accounting or any other specialist technical advice. Capital is at risk when buying or selling the types of assets discussed in the report, and any decision to do so is solely at the risk of the buyer or seller. Prior performance is not indicative of future results. Neither The Fine Art Group nor any of its directors, officers, employees, or agents accepts any liability for any loss or damage arising out of the use of all or any part of this document or reliance upon any information contained herein.
The report contains hyperlinks or references to third-party advertising and websites other than The Fine Art Group website. Any such hyperlinks or references are provided for your convenience only. We have no control over third-party advertising or websites and accept no legal responsibility for any content, material or information contained in them. The display of any hyperlink and reference to any third-party advertising or website does not mean that we endorse that third-party's website, products, or services. Your use of a third-party site may be governed by the terms and conditions of that third-party site and is at your own risk.