Commentary: Will Online Platforms Kill Art Fairs?
With galleries, auction houses and shippers temporarily closed, the art world has adapted fast to bring art onto our screens at home, recreating exhibitions, studio and canvas in the virtual world. Of course, some projects have been in development for some time, but current circumstances have accelerated the delivery of these products, whilst other platforms have long existed but are seeing greater transactional flow. We look at a selection of these developments, how their user experiences compare, and what they could mean for the future of how we transact in the art market.
ART FAIR
The first iterations of our new digital involvement with art began with Art Basel Hong Kong's online viewing rooms, initially organised due to the political problems faced in the region but by the time it came to its opening date, a necessary installment to initiate the fair. Unsurprisingly the site crashed in its first moments, testament to the popularity of the Basel brand, but was soon up and showcasing viewing rooms of up to ten works per gallery. Specific retail prices or large pricing brackets could be shown, the latter requiring an inquiry to find out more, which hindered what could have been greater price transparency for the fair. Some presentations, including those of Lisson & Pace, offered a zoom walk through explaining their booth which worked with some effect to bring the works to life. Galleries varied in the quality of their viewing rooms with some offering installation and scale images, whilst others had just single images which felt like a jpeg slide show. Overall the fair reported some significant sales, not only offering hope for online transactions but also paving the way for other players, galleries and art fairs alike to take things online, faced with the reality that our sector was globally shutting down for a significant period of time.
Dallas Art Fair ensued, which largely followed that same format but offered galleries the chance to hide prices. There was also no zoom function which made assessing images increasingly difficult without requesting high res images from galleries – perhaps a way for trade to facilitate direct enquiries? Nevertheless, taking Dallas online has given global access to a smaller, less visited fair that we might not otherwise encounter IRL and highlights the increasing global connectivity that online access affords. Frieze New York will be the next major instalment of an online fair at the beginning of May and it will be interesting to note how they might have been able to profit from the do's and don'ts of these earlier fairs.
AUCTION
Auction houses have long had a digital commercial presence, but unsurprisingly are shifting consignments to additional online sales. 21st April saw Sotheby's highest ever online sale total with their Contemporary Curated London auction bringing in £5.1 million ($6.4m), sailing past its pre-sale high estimate of £4.7 million ($5.75m). It also included the highest price ever paid for an artwork in an exclusively online auction; George Condo's 2005 canvas selling for £1 million ($1.3m) against a low estimate of £800,000. A positive signal that whilst these times are financially challenging for art businesses, transacting online is a viable revenue resource, even at higher price levels – a trend The Fine Art Group's Managing Director, Guy Jennings, suspects will continue, "if this lasts six to nine months, people will become more relaxed about buying online at a higher level," as quoted in The New York Times last week. Whether online sales continue in strength post-pandemic will remain to be seen.
GALLERY
A couple of weeks prior to the auction, Condo's online show at Hauser & Wirth, his first with his new gallery, sold out before it even launched onscreen. Bidding for the Sotheby's work was perhaps prompted by those who missed out on the primary works on paper priced between $100,000 and $125,000, inspired by isolation.
The blue-chip galleries have all differed in their approach to the situation. A number of galleries have opted for online exhibitions of shows that were due to open, if they have been fortunate enough to have been able to photographs works. Stephen Friedman's latest exhibition of Andreas Eriksson included a virtual gallery space which you could move through to experience the works hung together; whilst a little rudimentary, it certainly offered a sense of scale and context for the pieces that can't be found in a mere PDF.
Pace and David Zwirner have opted for more curatorial approaches, presenting online exhibitions in a holistic way, creating multimedia environments with artist created content, embedded videos and longer excerpts of art historically relevant material to contextualise their shows. Zwirner is also opting to use its position and power as a platform for younger or smaller galleries perhaps hardest hit by these recent times. Gagosian has avoided taking their scheduled exhibitions online as 'that's not how they were conceived' according to the gallery's owner Larry. Instead they are opting for their 'Artist Spotlight' series which invites a different artist to take over the gallery's editorial and social media channels and transform them into a new multifaceted online platform for presenting a single artwork each week.
Most excitingly this period has seen an expeditated release of new technologies and apps that were in the pipeline but have now been forced into early fruition. These are notably being generated by the big blue-chip galleries with the ability to put their weight and capital behind these costly projects – which smaller galleries lack the resources to produce. Lisson Gallery has just launched its initiative with the software company Augment. The platform has been in development for the past year and a half and allows user to begin "placing" one of 100 available works into their own personal environments; not only easing the experience for clients but also businesses, enabling them to avoid the cost and travel implications of shipping works for consideration.
Massimo de Carlo has also just launched Virtual Space, or VSpace an immersive walkable experience accessed via their website or a VR headset. The inaugural show features works conceived especially for the virtual platform by artists John Armleder and Rob Pruitt.
Certainly not the only other notable tech release in this sector but Oliver Miro, son of gallerist Victoria Miro, has launched a virtual reality app named Vortic, due to be released with a joint exhibition with Victoria Miro & David Zwirner in the next few weeks. The venture offers galleries a subscription-based service with customizable virtual gallery spaces wherein they can show their art using virtual and augmented reality technology. The product is divided into two apps Vortic Collect and Vortic VR, the latter designed for use with a VR headset if owned, the former offering a virtual space.
With such a slew of new ways to experience art at home it remains to be seen which will stand the test of time. However, it has been a useful exercise to view art in a different environment, without a crowd or unaccompanied by in person salesmanship, with more room for careful consideration and time for contemplation. And despite some of these online initiatives working more effectively than others, it is testament to the art world's resilience and the ever-creative methods industry traders are employing in an effort to keep their businesses going.
Critics and dealers are citing this as accelerating changes that were already taking shape in the industry, predicting a future where digital, online exhibitions become more frequent and physical art fairs reducing. Will this become the new normal? Digital developments help with accessibility, to widen audiences and connect an increasingly globalised art world; but we ourselves wait with bated breath for the moment we can experience art in the flesh again. These new platforms will provide an excellent accompaniment to transacting in the post COVID environment; however, we feel they will always remain in tangent with physical encounters to art, as opposed to replacing them altogether.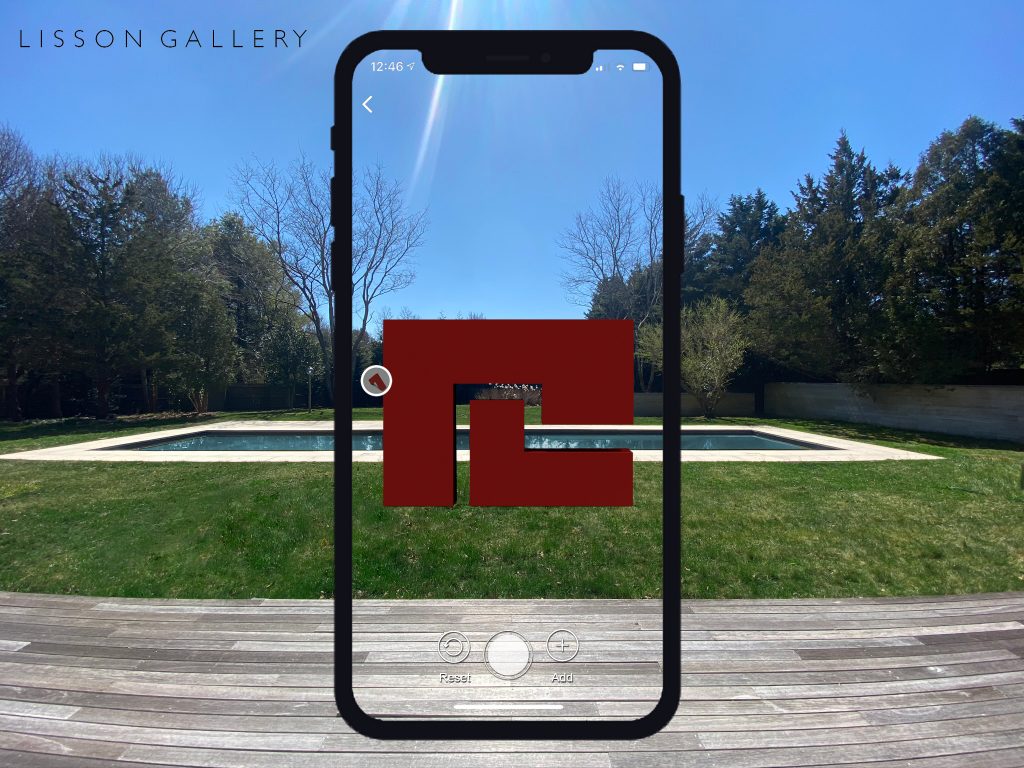 Further Reading