London March 2022 Auctions Round Up
The first round of 2022's marquee evening sales took place in London last week with significant results. Sales totals from all three houses reached just over £400 million ($525 million), above 2019 pre-pandemic levels for the same period.
The ongoing crisis in Ukraine created an understandably strained atmosphere for all houses but the auctions continued with consummate professionalism. Phillips, owned by the Russian company The Mercury Group, especially came under fire, despite having no financial links to any of the sanctions imposed on Russian businesses. In response, Phillips donated all vendor's commissions and buyer's premium from their evening sale, totalling £5.8 million ($7.7 million), to the Ukrainian Red Cross Society. Christie's made an announcement later in the week that they too would make a significant donation to the Red Cross efforts in Ukraine.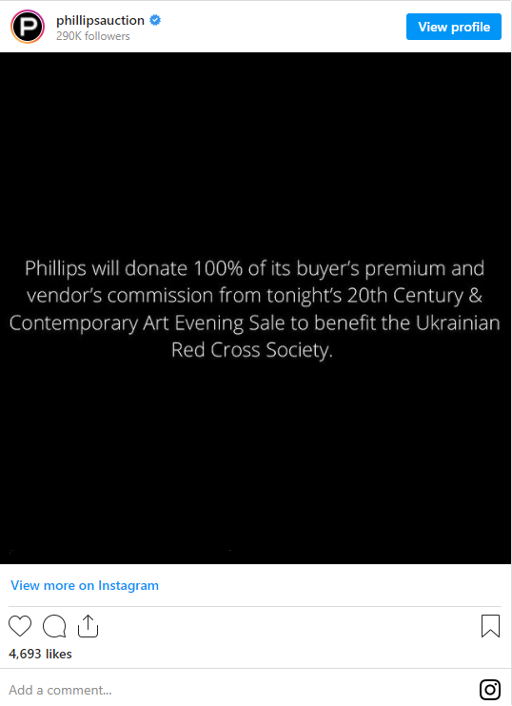 The top prices of the week were for Franz Marc's recently restituted painting The Foxes (Die Füchse) (1913) which sold for a record £42.6 million ($56.8 million) premium. There was also a new record for René Magritte at Sotheby's; L'empire des lumières (1961) sold for £59.4 million ($79.4 million) premium, almost tripling the artist's previous record. Both works carried a guarantee, as did most top priced lots in the sales, including Francis Bacon's Triptych (1986-87), which sold at Christie's to the guarantor for £38.5 million ($51.2 million) premium. Guarantees accounted for about 64% of the overall sales total across the houses, with the total low estimates of guaranteed lots around £257 million ($337 million). This resulted in £249 million ($327 million) in guaranteed actual sales, signalling how crucial guarantees are in the current business, in terms of winning consignments as well as ensuring a high sell through rates for the overall sales figures.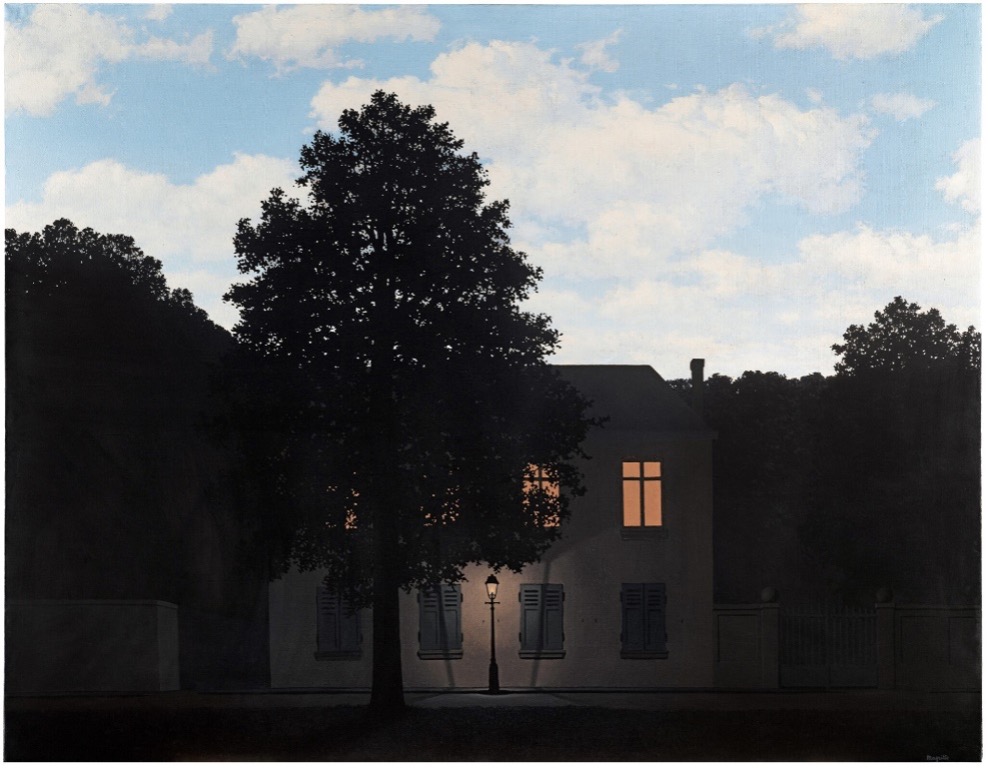 A slew of auction records were achieved for works from the newly coined 'ultra-contemporary' category, with new record prices set for Issy Wood, Shara Hughes, Flora Yukhnovich and Hilary Pecis, among others. This became the fastest growing auction category of 2021 and looks set to continue a strong trajectory for 2022. Two sales predominantly offered works from this category: Christie's Shanghai Evening sale and Sotheby's New Now Evening sale. 70% and 55% of their lots respectively sold above estimate, compared to around 25-30% in the Modern and Contemporary sales. The result for Rachel Jones who had her debut at Sotheby's, selling for £617,400 ($828,600) premium against an estimate of just £50,000 – 70,000, felt particularly illustrative of the momentum in this area of the market.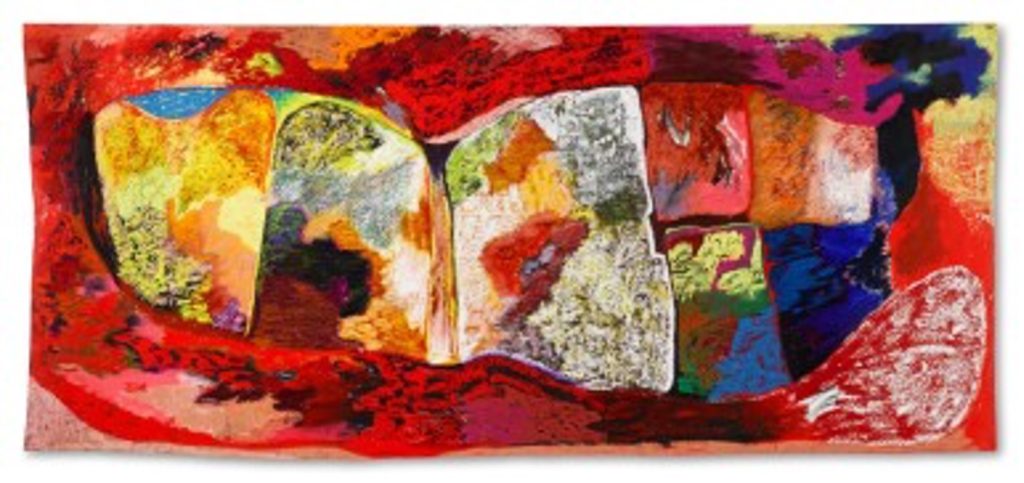 Despite some very strong performances, a few disappointing results indicated that with secondary market supply increasing for some of these 'hot' artists, buyers are becoming somewhat selective about the lots they chase, as well as perhaps a waning appetite for the new price levels of these popular names. Amoako Boafo had four works at auction during the week, two of which sold on or below their low estimate. A work by one of the breakout stars of 2021, Salman Toor, was withdrawn from the Christie's day sale, another in the Phillips day sale sold for one bid above the low estimate. While in no way does this indicate a slowing down of these artist's markets (the works by Boafo that did sell well are now the second and third highest prices at auction) it suggests increasing selectivity as well as a possible plateau in terms of price points for these names that have on many occasions in the past twelve months far exceeded their estimates.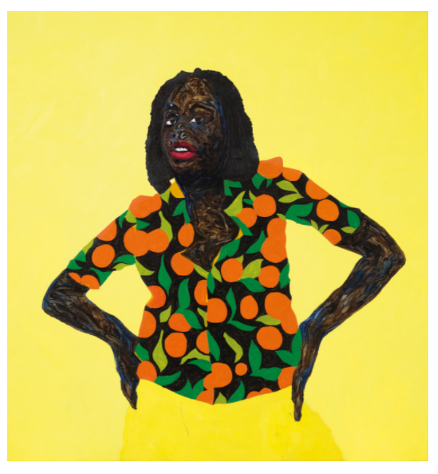 Another noticeable shift was a softening in demand for works by Banksy. With a total of ten works on offer across Phillips, Sotheby's and Christie's, at various price points, buyers could be discerning with the works they bid on. Together the works had a presale estimate of £14 – 21 million ($18 – 26 million) and the hammer total was just £7.5 million ($9.8 million). Four top priced pieces either went unsold or were withdrawn, significantly affecting the artist's sales total for the week.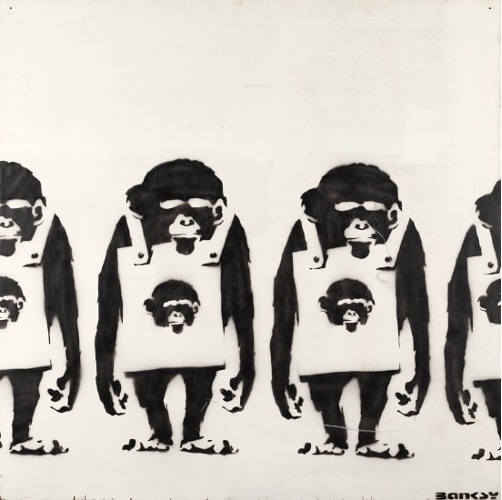 Despite the noticeable contrast in bidding between the ultra-contemporary and post-war and modern categories, this is not reflective of the latter's slowing market. Their estimates represent very different price points, and, in some instances, several the highly priced lots were accompanied by estimates at the mid to top end of the artist's market, which accordingly limits the amount of action and live bidding in the room. A number of these lots sold on one or two bids. Works that the market felt were under-priced, for example Peter Doig's Some Houses on Iron Hill (1992), estimated at £600,000 – 800,000, were chased by buyers, with the work selling for £2.4 million ($3.3 million) premium.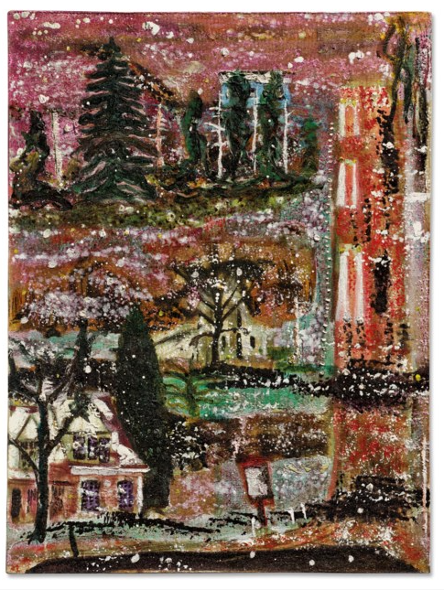 Ultimately, despite the various categories performing at different levels, major auction records were achieved in both the modern and next generation contemporary segments. The exceptional sell through rates of all the auctions, ranging from 88% to 95%, is further testament to the overall strength of the market which proved resilient during a difficult week.
FURTHER READING