Written by Isabel Della Salle, Art Advisory Fellow
---
Must-See End-of-Year Art Exhibitions of 2023
With 2023 coming to a close, The Fine Art Group's team of art advisors put together a list of art exhibitions that merit your attention and are worth a visit before ringing in the new year. Ranging from Manet's Olympia showing in the United States for the first time to brand new Kehinde Wiley work in Paris, there's an exhibit for everyone, everywhere.
New York: MoMA
September 10, 2023 – January 13, 2024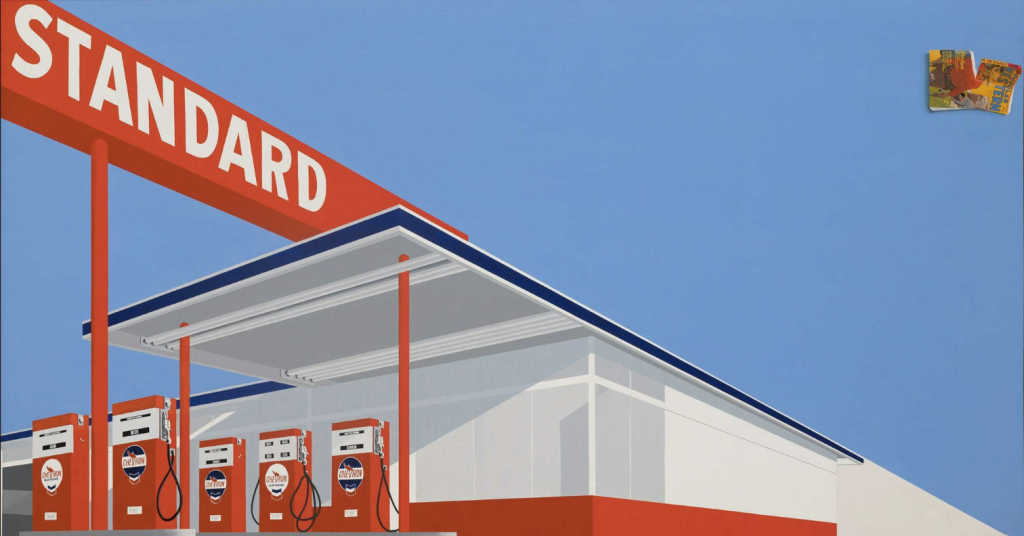 In an exhibition complete with over 200 works, including paintings, drawings, prints, photographs, artist's books, and film, MoMA explores Ruscha's contributions to Post-War American Art. This exhibition highlights Ruscha's inspiration from the drive between his hometown of Oklahoma City to Los Angeles along the infamous US Route 66 that informed many of the scenes he's most known for.
New York: Whitney Museum of American Art
September 16, 2023 – January 15, 2024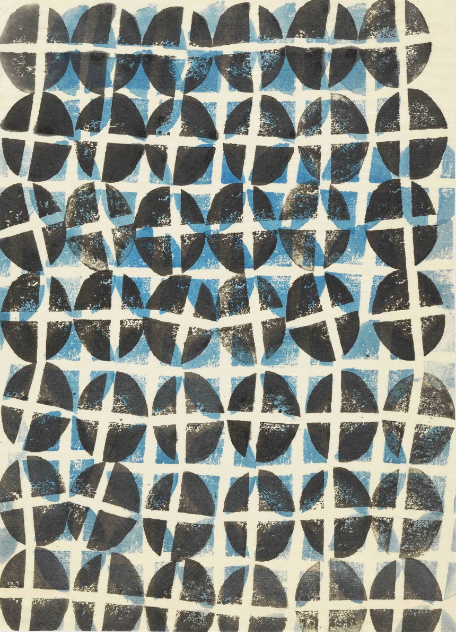 Though renowned for her abstract looped wire sculptures, drawing was essential to Ruth Asawa's artistic practice and served as her center of gravity. Asawa continued this practice since she was young, having attended weekly calligraphy lessons as a child. In 1942, when her family was forced to leave their home in Southern California as part of the US government's World War II isolation policies toward Japanese Americans, the teenage Asawa found salvation in the artists who taught and supported each other in the incarceration camps. In the years after that, Asawa maintained the belief that art has the power to make the world a better place. This exhibition highlights the important role that drawing played in Asawa's personal life and its impact on the development of her sculptures.
New York: Metropolitan Museum of Art
April 4, 2023 – December 3, 2023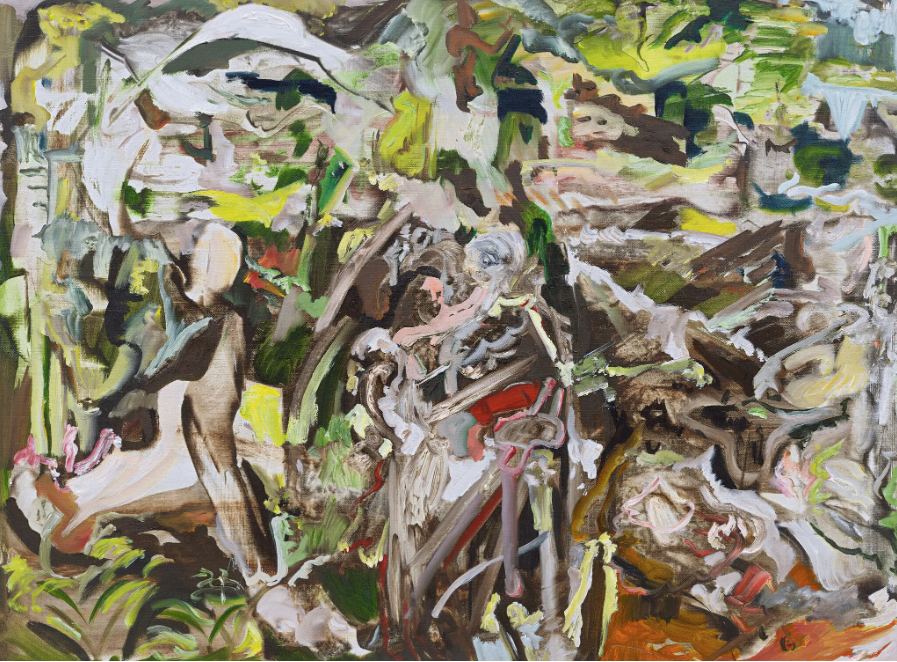 This exhibition, opened earlier this year, marks the first full-fledged museum survey of Brown's work in New York since she made the city her home in the 1990s. Cecily Brown: Death and the Maid assembles a select group of some fifty paintings, drawings, sketchbooks, and monotypes from across her career to explore the intertwined themes of still life, memento mori, mirroring, and vanitas—symbolic depictions of human vanity or life's brevity—that have propelled her dynamic and impactful practice for decades.
New York: Metropolitan Museum of Art
September 24, 2023 – January 7, 2024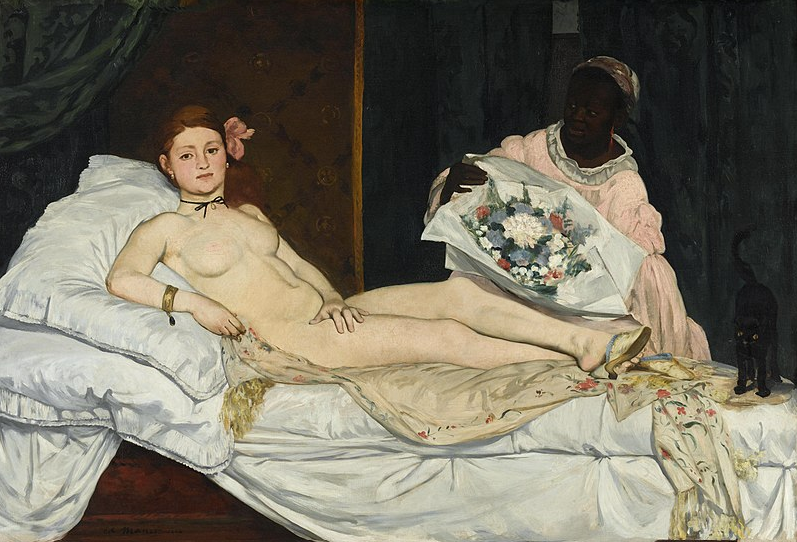 Manet/Degas, set to open in late September, will examine the dialogue between two of the most prolific and canonically important artists who helped shape modernist painting. Through 160 paintings and works on paper, the Metropolitan Museum of Art invites viewers to explore the relationship between Edouard Manet and Edgar Degas, who were at once friends and rivals. The works exhibited will include loans from the Musées d'Orsay et de l'Orangerie  and will include Olympia, coming to the US for the first time, and works like Degas' Family Portrait (The Bellelli Family).
New Haven: Yale University Art Gallery
September 8, 2023 – January 7, 2024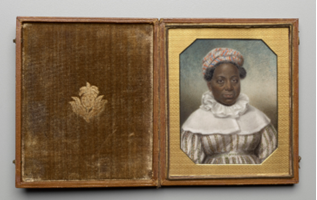 Co-organized by Mickalene Thomas, this exhibition features a selection of early American portraits of Black women, men, and children—from miniatures and daguerreotypes to silhouettes on paper and engravings in books—hanging on walls, standing within cases, and resting atop furniture. Alongside these small-scale objects, a group of artworks by Thomas and other contemporary artists in a wide array of media are situated within her signature homelike environment, which is adorned with period-specific textile patterns and other decorative elements. These contemporary works are placed in dialogue with the early American works in order to generate conversations about labor, home, and community in the past and present.
Chicago: Art Institute of Chicago
July 29, 2023 – November 27, 2023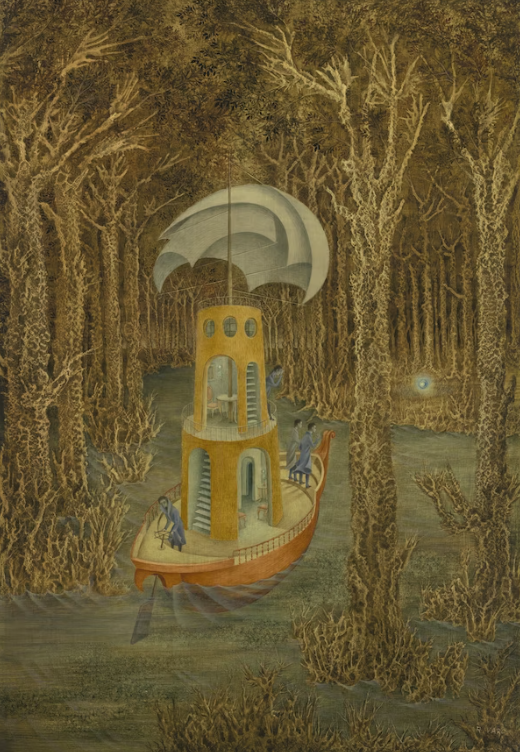 This Art Institute of Chicago exhibition is the first dedicated to the artist in the United States since 2000. It brings together more than 20 paintings Varo created in Mexico from 1955 until her death in 1963, along with additional materials from the artist's archive—large-scale cartoons for paintings, notebooks, sketches, detailed studies, ephemera, and personal possessions. The exhibition's subtitle, Science Fictions, alludes to the tensions and possibilities Varo brought together in her work as she searched to visualize hidden orders and unseen truths. 
Los Angeles: Los Angeles County Museum of Art
September 17, 2023 – January 21, 2024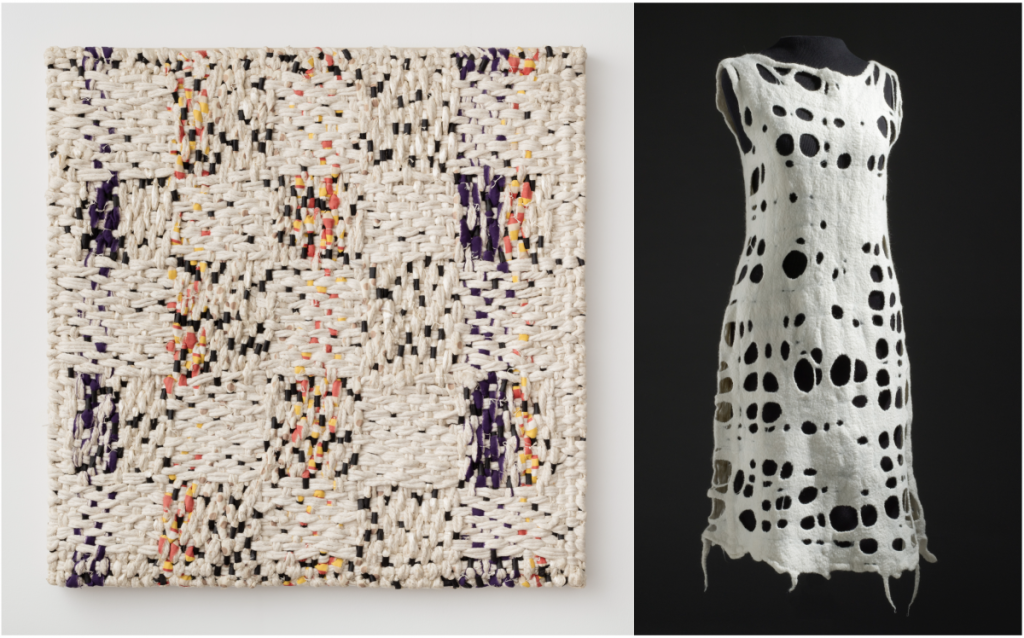 Woven Histories: Textiles and Modern Abstraction foregrounds a robust if not over-looked strand in art history's modernist narratives by tracing how, when, and why abstract art intersected with woven textiles (and such pre-loom technologies as basketry, knotting, and netting) over the past century. With over 150 works by an international and transhistorical roster of artists, this exhibition reveals how shifting relations among abstract art, fashion, design, and craft shaped recurrent aesthetic, cultural, and socio-political forces, as they, in turn, were impacted by modernist art forms.
London: Tate Britain
September 28, 2023 – January 14, 2024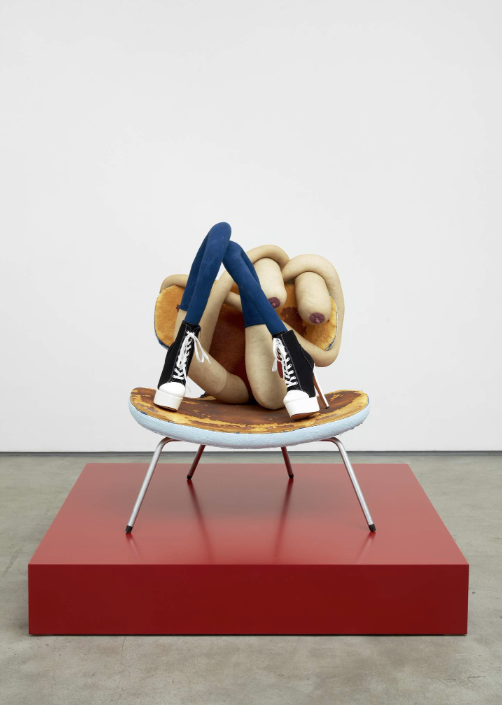 This exhibition brings together more than 75 works across four decades of Sarah Lucas' career as a leading British contemporary artist. A highlight of the exhibition will be a large gallery of recent sculptures made between 2019 and 2023, including ten new works being displayed for the first time.  These recent works show how Lucas has continued to rethink the themes that have defined her career, including the objectification of the female form and the anthropomorphic potential of everyday objects, while consistently bringing fresh perspectives to her practice.
London: Royal Academy of Art
September 23, 2023 – January 1, 2024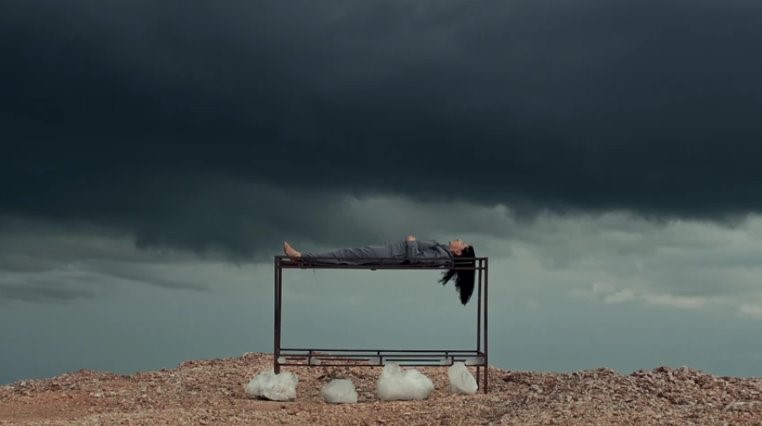 This major exhibition presents key moments from Abramović's career through sculpture, video, installation, and performance. Works such as The Artist is Present  will be strikingly re-staged through archive footage while others will be reperformed by the next generation of performance artists trained in the Marina Abramović method.
Paris: Musée du Quai Branly
September 26, 2023 – January 14, 2024 
This September, Kehinde Wiley unveils an exclusive series of portraits of African heads of state. Fascinated with representations of power and prestige within portraiture, Wiley has spent the last ten years meeting these leaders and combining the elements of royal and military portraiture in 17th – 18th and 19th-century Europe with each leader's individual qualities to create a composition that illustrates each leader's singular view of what it means to be a contemporary African leader. The portraits reflect the distinctive cultural elements of each state, revealing an individual's identity through the dual prism of the artist and his model. These monumental paintings lay bare the contours of ego, the diversity of possibilities regarding taste and discernment, and the various communication strategies involved in building a personal and public image.
Our Services
Offering expert Advisory across sectors, our dedicated Advisory and Sales Agency teams combine strategic insight with transparent advice to guide our clients seamlessly through the market. We always welcome the opportunity to discuss our strategies and services in depth.
Henry Little Presents to TheMerode
TheMerode is hosting a special evening September 19th, where they'll survey recent auction results and forthcoming sales to spotlight key trends in the art market, as well as discussing important developments in the gallery scene and reviewing the year's art fairs.
Auctions, galleries and art fairs have been humming with business in 2022. Will that continue in the face of widespread economic uncertainty? And what will the coming year in the global art market bring? Will Paris take London's crown in Europe? Will overheated market segments cool? And what can we expect in the major autumn auctions?
Hubert d'Ursel, Director Benelux, has the pleasure to introduce industry expert Henry Little, Director of Art Advisory, who will offer his predications for the months to come, giving guests of TheMerode a chance to be up to date and ahead of the curve for the new market season.
FURTHER READING
The approaching end of summer heralds not only the arrival of chillier weather, but a new wave of international art fairs. As the first fall since 2019 without lockdowns and covid restrictions, one can be sure the art world will be gearing up for another busy run of fairs in the next few months.
We have selected some of our top picks from around the globe. Be sure to look out for some familiar faces from The Fine Art Group's Advisory Team if you drop by.
SOUTH KOREA
Seoul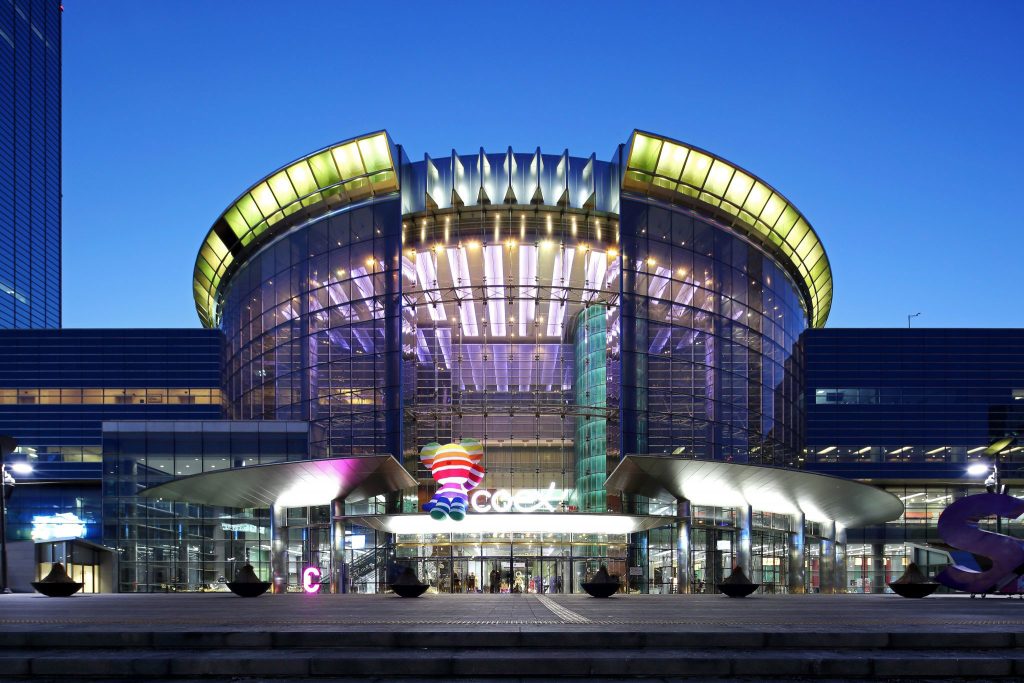 KIAF Seoul
VIP – September 1-2, 2022
September 3-6, 2022
Frieze Seoul
VIP – September 2, 2022
September 2-5, 2022
Possibly the most anticipated art fair of the year, Frieze announced in May 2021 that they would open their fifth edition in Seoul, which is rapidly becoming the new hotbed of the global art market. Featuring over 100 galleries, it will take place alongside KIAF Seoul, South Korea's first international art fair which will celebrate its twentieth anniversary this year. Like Frieze London, Frieze Seoul will also have a Frieze Masters section, as well as Focus Asia, a new feature showcasing young emerging Asian artists and galleries.
UNITED STATES
New York City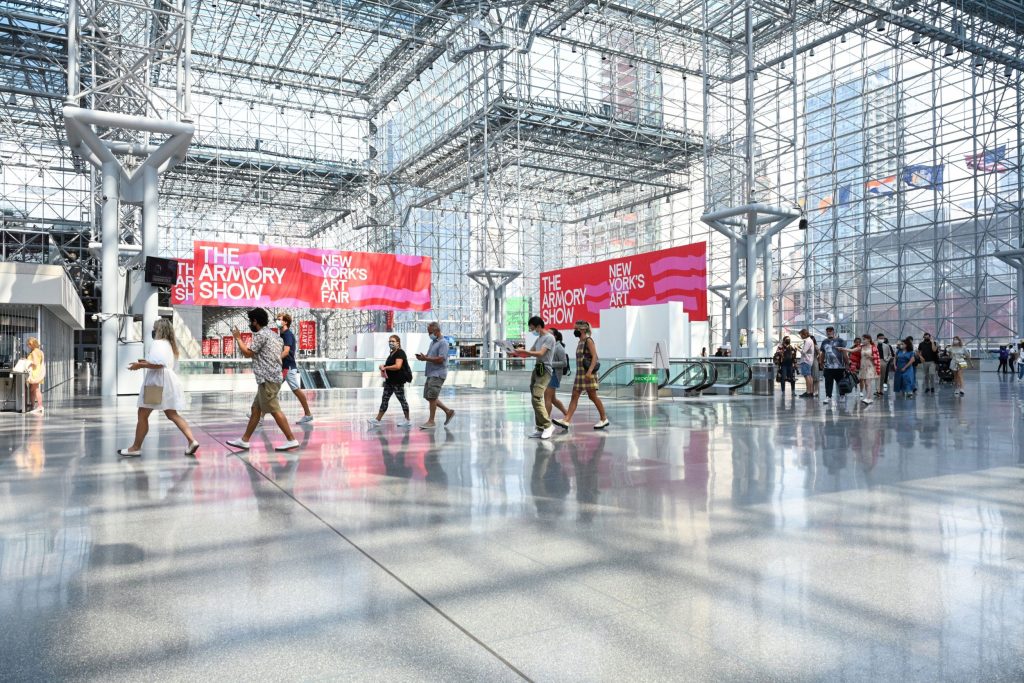 The Armory Show
VIP – September 8, 2022
September 9-11, 2022
Founded in 1994, the fair is located near the Chelsea gallery district in the Javits center. The first go-to event of New York's fall art season, it will feature over 240 international galleries from over 30 countries. Its 2022 Platform section will also showcase a series of large-scale installations entitled Monumental Change. Co-ordinated by Tobias Ostrander, curator of Latin American Art at the Tate London, it will examine the current and controversial debate around public monuments.
Miami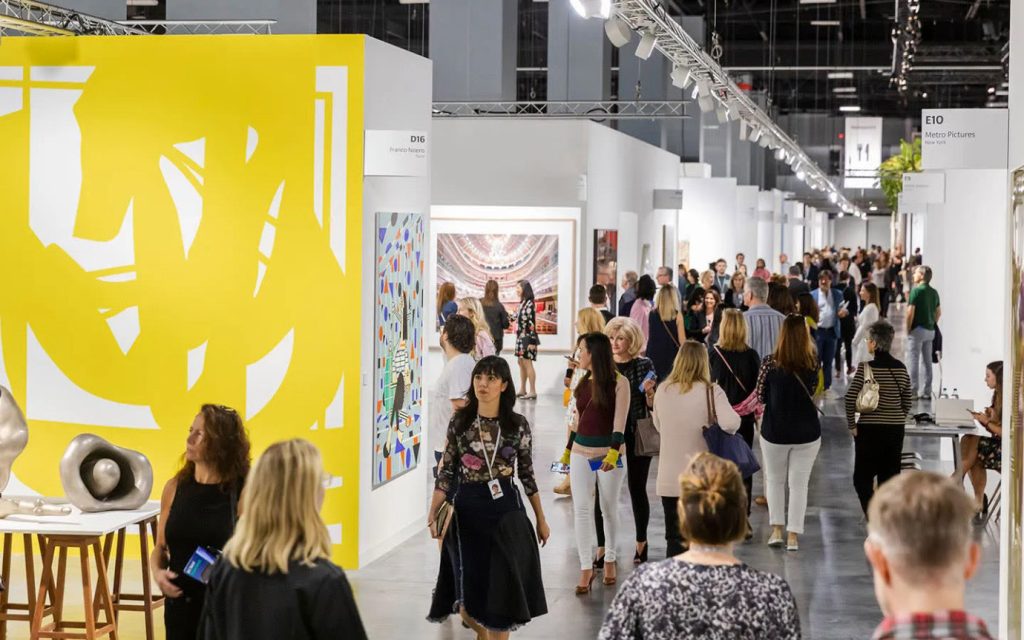 Art Basel Miami Beach
VIP – November 29-30, 2022
December 1-3, 2022
While December may seem very far away, Art Basel Miami is the important bookend of what will surely be an exciting fall art season. Running off the back of the November New York sales, Art Basel Miami 2021 drew much attention for its inclusion of NFT galleries as exhibitors, as well as a partnership with blockchain Tezos, where visitors were encouraged to mint their own NFT. In the aftermath of the cryptocurrency market crash and fall in the NFT market, it will be interesting to see how techno-friendly the fair is this year.
UNITED KINGDOM
London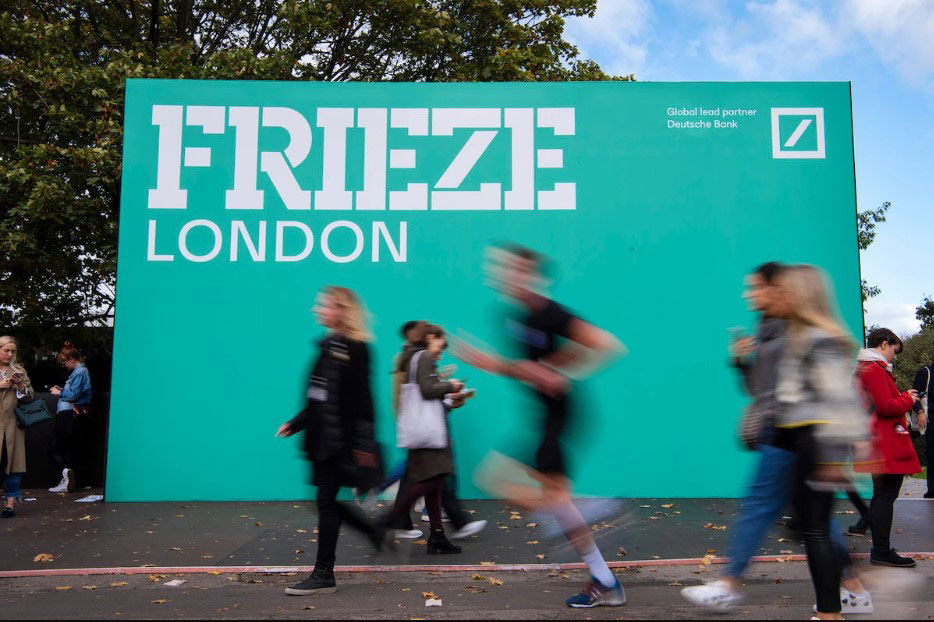 Frieze London & Frieze Masters
VIP – October 12, 2022
October 12-16, 2022
Frieze's inaugural London fair returns for its 19th edition, its first event's since the UK government officially lifted all Covid restrictions. Set in Regent's Park, it will also mark the first Frieze London since Victoria Siddal stepped down as global director. The 2022 Frieze Artist Award, which received submissions focused around sustainability, was recently awarded to emerging British Artist Abbas Zahedi. Having graduated from his MFA just three years ago, Zahedi will create an installation by the entrance of the fair, which will host a series of live activations within its structure.
FRANCE
Paris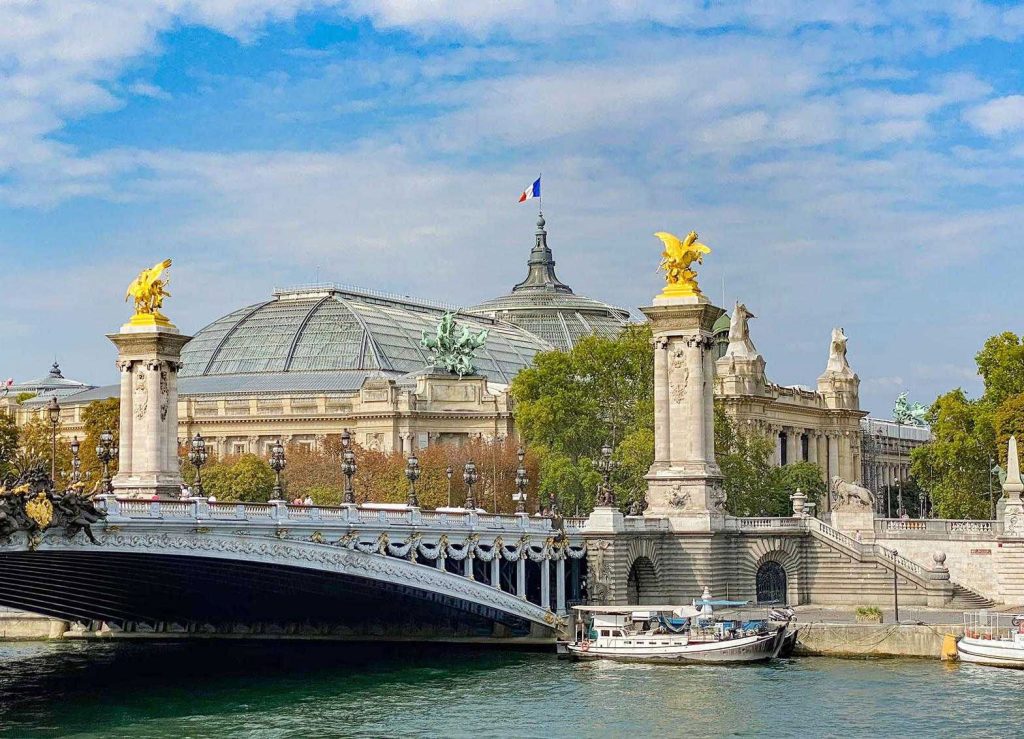 Paris+, par Art Basel
VIP – October 19, 2022
October 20-23, 2022

One of the biggest stories to hit the art world this year was the announcement of Art Basel's new edition in Paris. Ousting prestigious French fair, FIAC, from its October slot at the Grand Palais, Paris +, signifies a major turn of events in the fair landscape. Including a Sites sector dedicated solely to artistic projects happening within the city, this newest Basel takeover is seen by many to signify the rise of Paris as a prominent market center in the wake of Brexit.
FURTHER READING
Looking for a bit of creative inspiration while vacationing this summer? We have rounded up some of the key art attractions both inside and outside the UK that would be well worth a road trip.
United Kingdom
Wakefield, York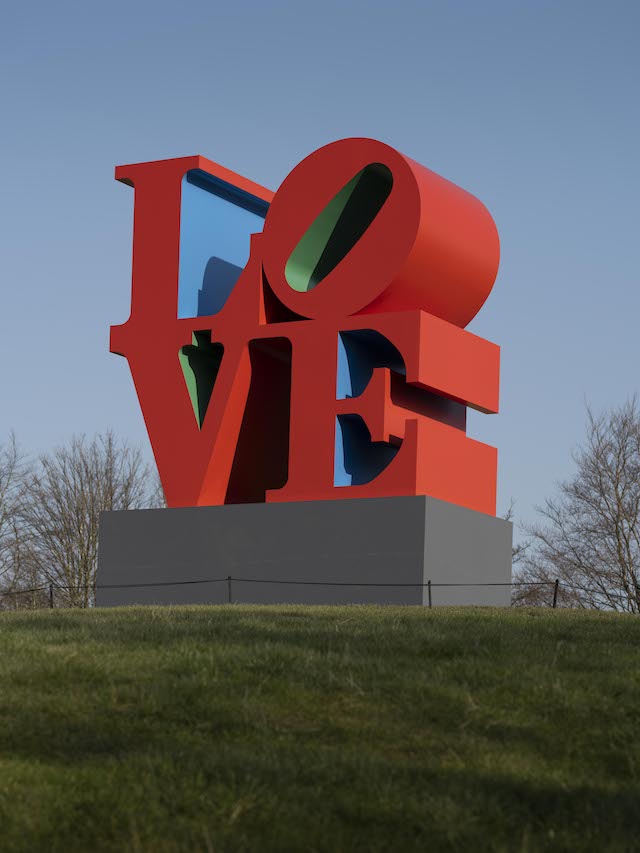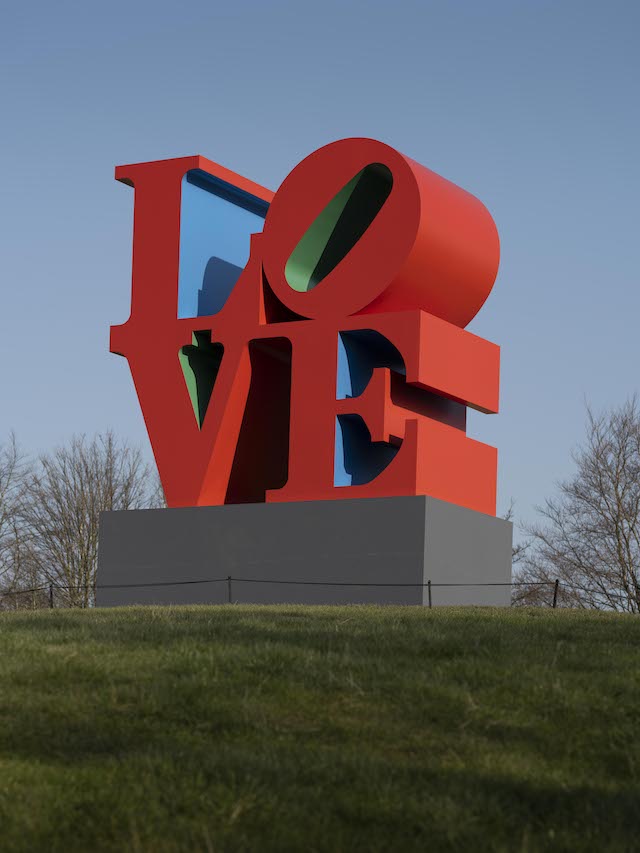 Yorkshire Sculpture Park – Robert Indiana: Sculpture, 1958-2018
March 12, 2022–January 8, 2023
Included in price of entry to park (£6 full price)
Open daily, 10AM–6PM
Spanning six decades of the American artist's career, YSP has unveiled the first major European exhibition of sculpture, painting and prints by Indiana.
Bruton, Somerset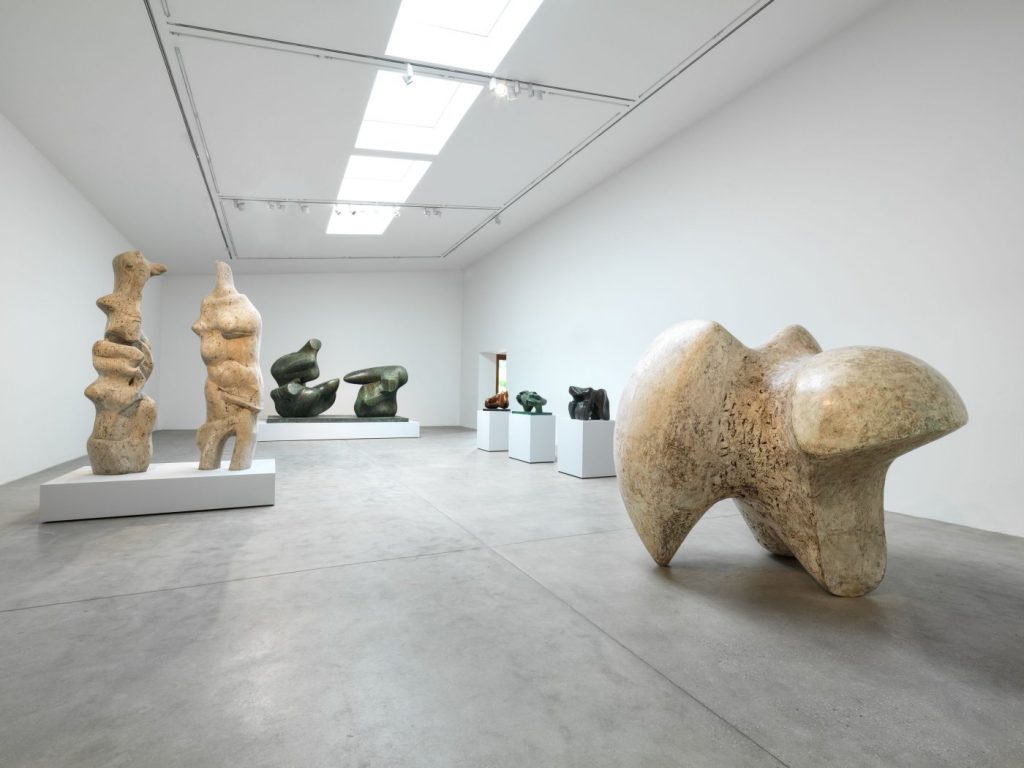 Hauser & Wirth – Henry Moore
May 28, 2022–September 4, 2022
Free entrance
Open daily, 10AM–5PM
Occupying all five gallery spaces with an additional open-air presentation, this large-scale exhibition has been curated by the Henry Moore Foundation in partnership with Mary Moore, the artist's daughter.
Peak District, Derbyshire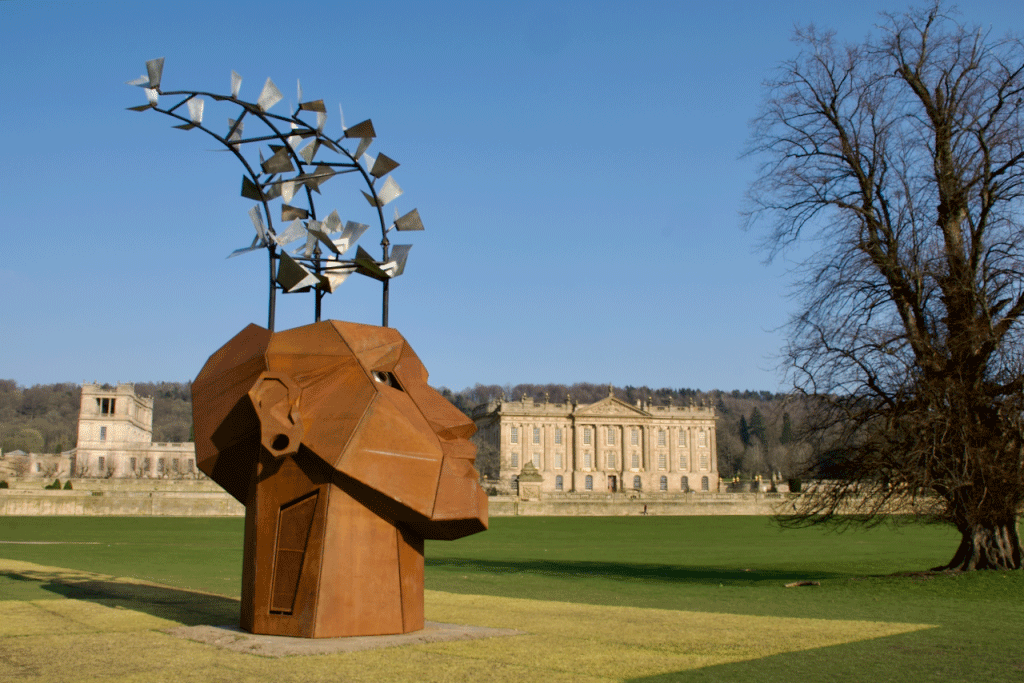 Chatsworth House – Radical Horizons: The Art of Burning Man at Chatsworth
April 9, 2022– October 1, 2022
Free entrance
Garden open daily, 10AM–5:30PM
The team behind the Burning Man arts festival, which usually takes place in the Black Rock Desert in Nevada, has brought a major display of twelve sculptures to the parkland of Chatsworth house.
Edinburgh, Scotland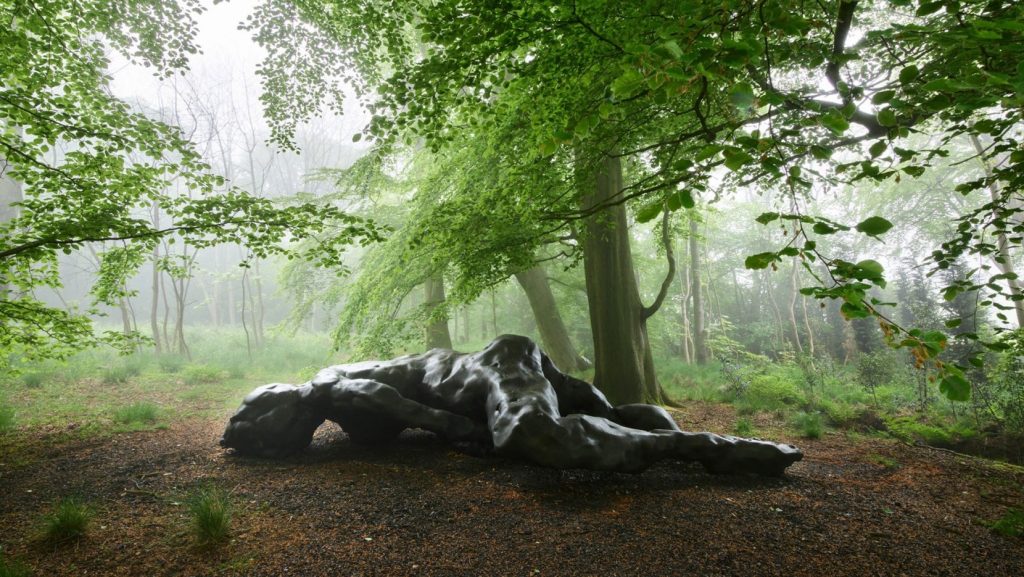 Jupiter Artland – Tracey Emin
May 28, 2022–October 2, 2022
£10 entry (full price). Tickets must be booked online
Open daily, 10AM–5PM
Presenting Emin's first Scottish show in 14 years, this sculptural exhibition takes place amidst the architecture and woodland of the Jupiter Artland sculpture park and gallery.
France
Île de Porquerolles, South of France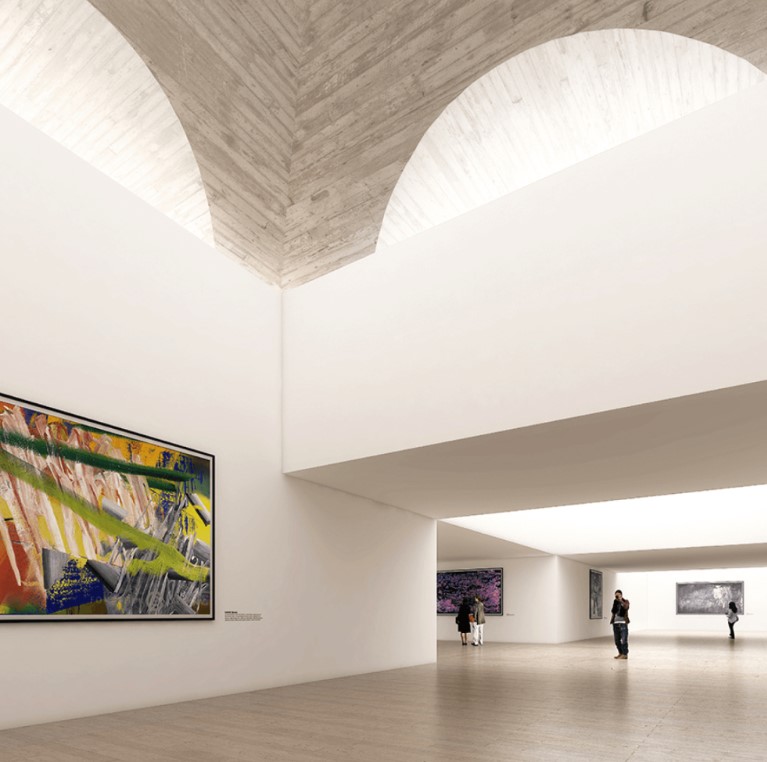 Carmignac Foundation – Ulysses' Dream
April 30, 2022–October 16, 2022
15 entry (full price), includes exhibition and sculpture park
Open Tuesday to Sunday, 10AM–6PM (last ticket at 4PM)
Inspired by the tale of The Odyssey, guest curator Francesco Stocchi (curator at the Boijmans van Beuningen Museum and of the Swiss Pavilion at the 2022 Venice Biennale) has put together an exhibition of modern and contemporary artists, inspired by the ancient Greek quest.
Provence, South of France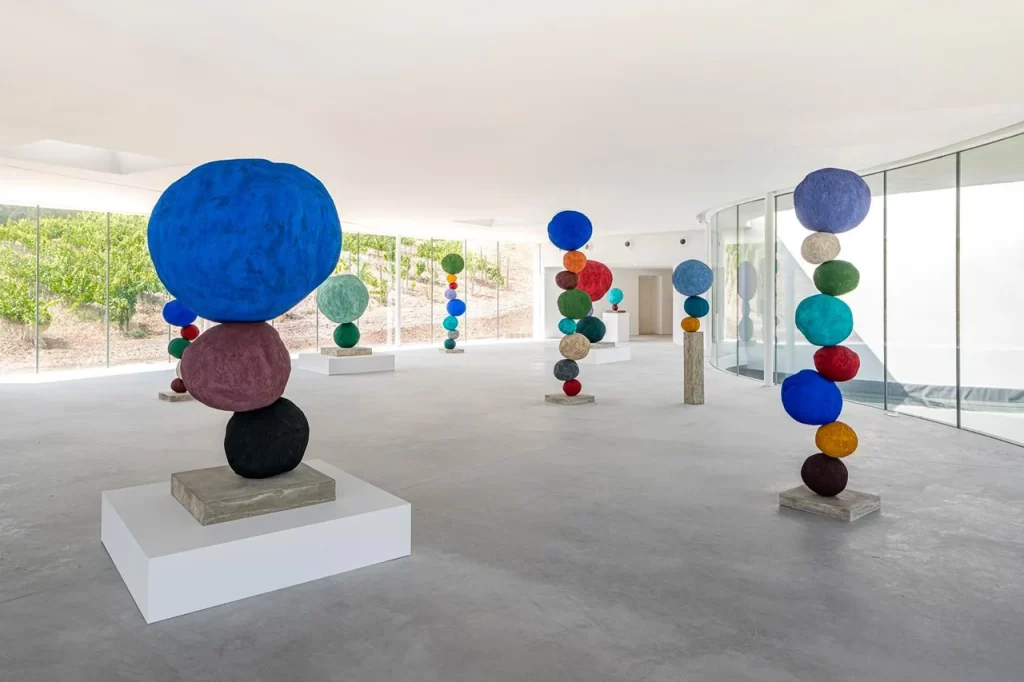 Château La Coste – Idris Khan, Annie Morris, Mary McCartney, Zhou Li, Bob Dylan
May 2022-September 2022 (see website for respective dates)
€15 entry (full price)
Open daily, exhibitions 12PM–5PM, art centre 10AM–5PM
The 600-acre sculpture park, art centre and winery hosts several exhibitions in their gallery spaces. These five separate shows of contemporary artists are open throughout the summer, ranging from works on paper to photography to installation.
Monaco
Larvotto, Monaco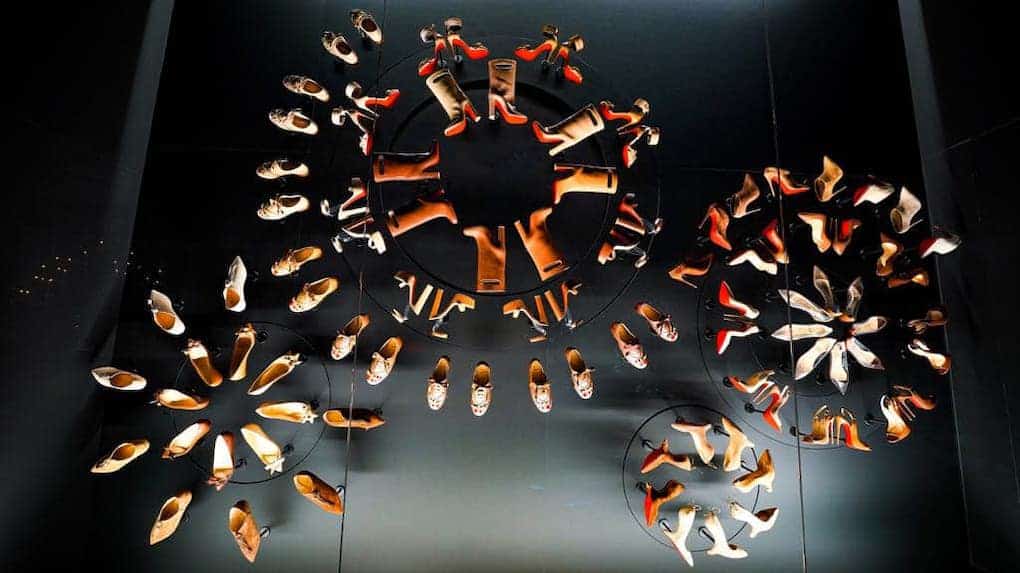 Forum Grimaldi – Christian Louboutin
July 9, 2022–August 28, 2022
€11 entry (full price)
Open daily 10AM–8PM, Thursdays until 10PM
First shown at the Palais de la Porte Dorée in Paris, this exhibition explores 30 years of design and examines Louboutin's numerous influences, including Pop Art, Russian ballet, and oceanography.
Menorca
Illa del Rei, Balearic Islands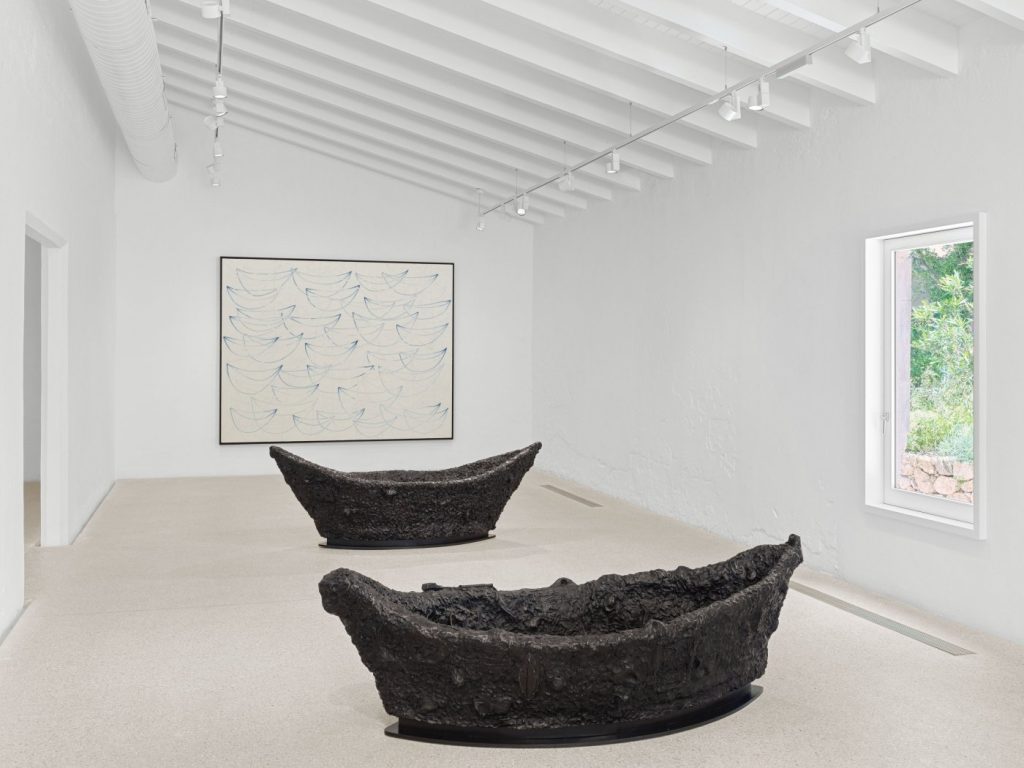 Hauser & Wirth – Rashid Johnson: 'Sodade'
June 19, 2022–November 13, 2022
Free entrance (a ferry ticket can be purchased via the website)
Open daily until October, 10AM–10PM
Johnson's first solo show in Spain, this exhibition takes its inspiration from the term 'Sodade,' which signifies a state of emotional longing. The artist uses this term to continue to explore narratives around migration and journeys.
Greece
Slaughterhouse, Hydra Island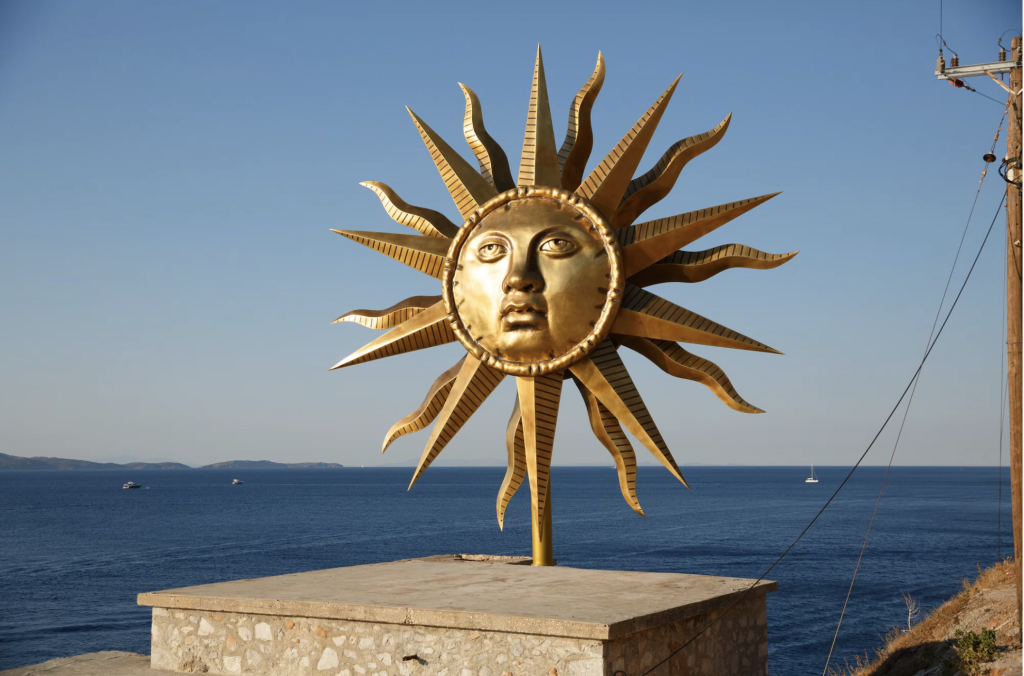 Deste Foundation for Contemporary Art – Jeff Koons: Apollo
Free entrance
Open Monday–Sunday (closed Tuesdays), 11AM– 1PM & 7PM–10PM
June 21, 2022–October 31, 2022
In addition to their exhibition programme in Athens, the Deste Foundation presents summer shows in the Island of Hydra's renovated slaughterhouse. Koons's first solo show in Greece for over 20 years, this installation displays a series of new sculptures and readymade objects which encourage a dialogue between the contemporary and the ancient.
United States
East Hampton, New York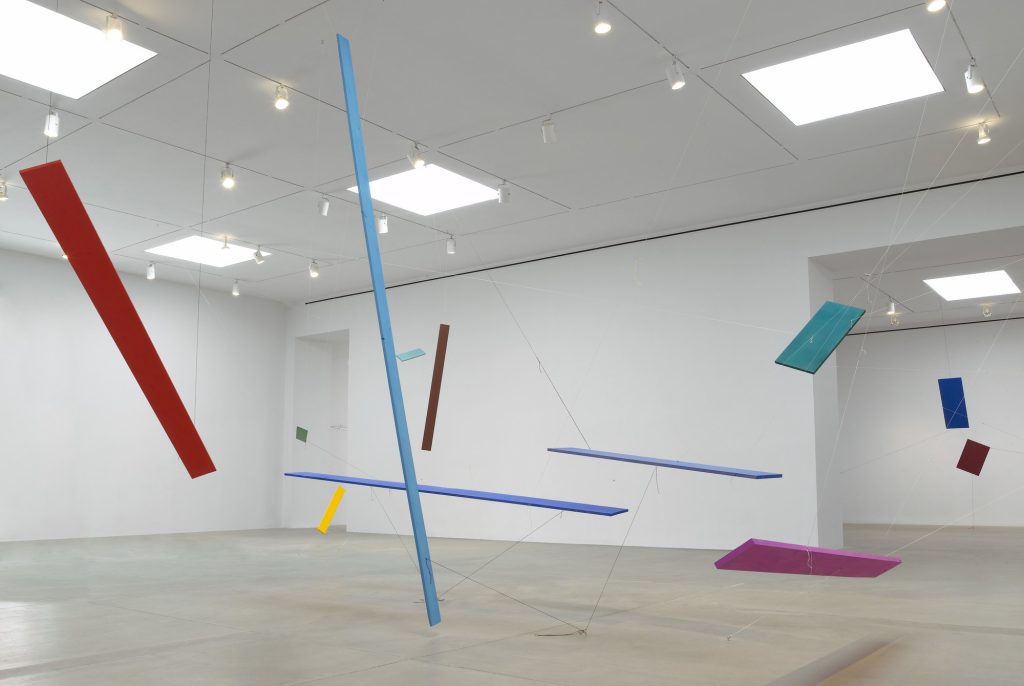 Pace Gallery – Joel Shapiro & Kiki Smith
July 21 through 31, 2022 (Shapiro)–August 14, 2022 (Smith)
Free entrance
Open Wednesday–Saturday 11AM-5PM, Sundays 12PM–4PM
Situated in the heart of New York's holiday district, Pace's East Hampton Gallery presents two summer shows: Shapiro's experimentation with wood in the form of wall-mounted, suspended, and free-standing sculptures; and a display of Smith's new metal sculptures, prints and drawings which draw on themes from the natural world.
Aspen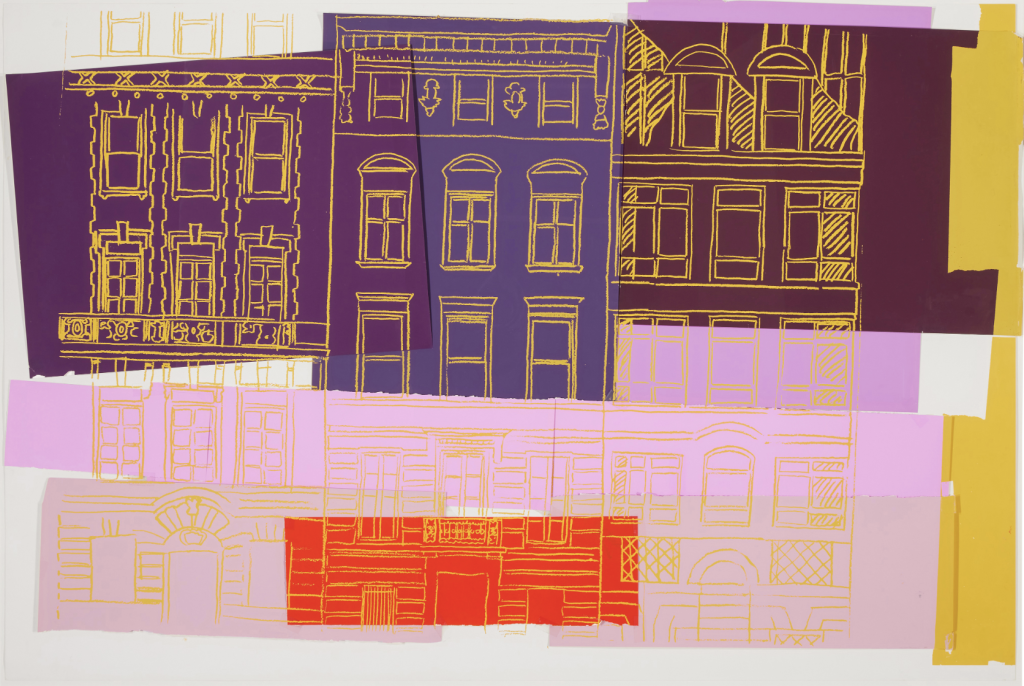 Sotheby's – In Focus: Warhol on Paper
June 17, 2022–July 31, 2022
Free entrance
Open Tuesday–Sunday, 11AM–7PM
This summer Sotheby's has opened a pop-up show of Andy Warhol works on paper. Addressing the artist's love-affair with the popular Rocky Mountains town, this selling exhibition also includes work by a range of contemporary artists including David Hockney, Damien Hirst, Rashid Johnson, and Lynda Benglis.
FURTHER READING
This year's Art Basel has been fantastic as ever! The week started off with a bang at our annual dinner at Restaurant Kunsthalle. Our team was thrilled to meet so many new people and connect with old friends once again.
The company was good, but the art was better. This fair was not to be missed!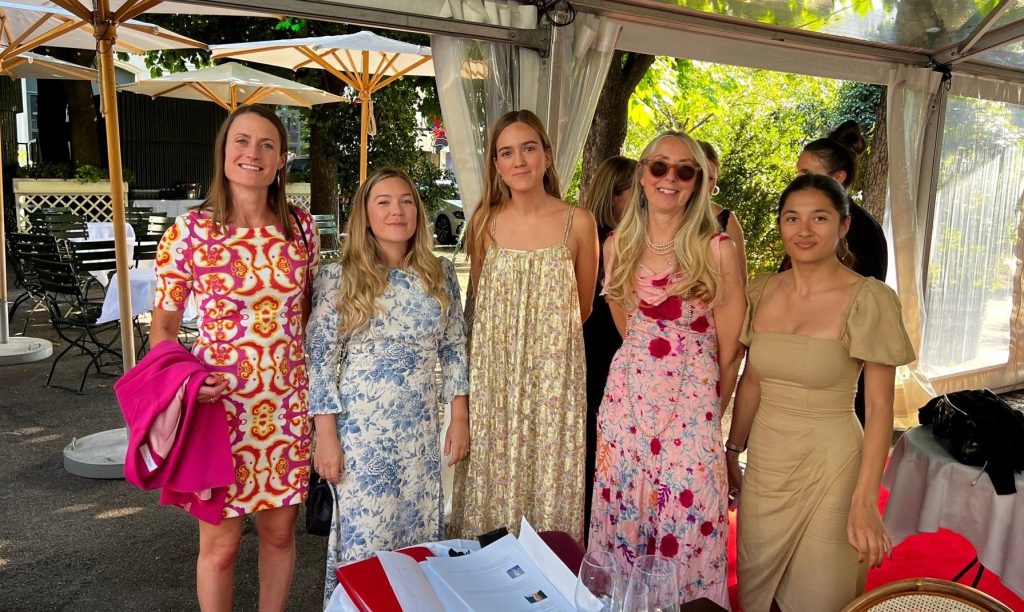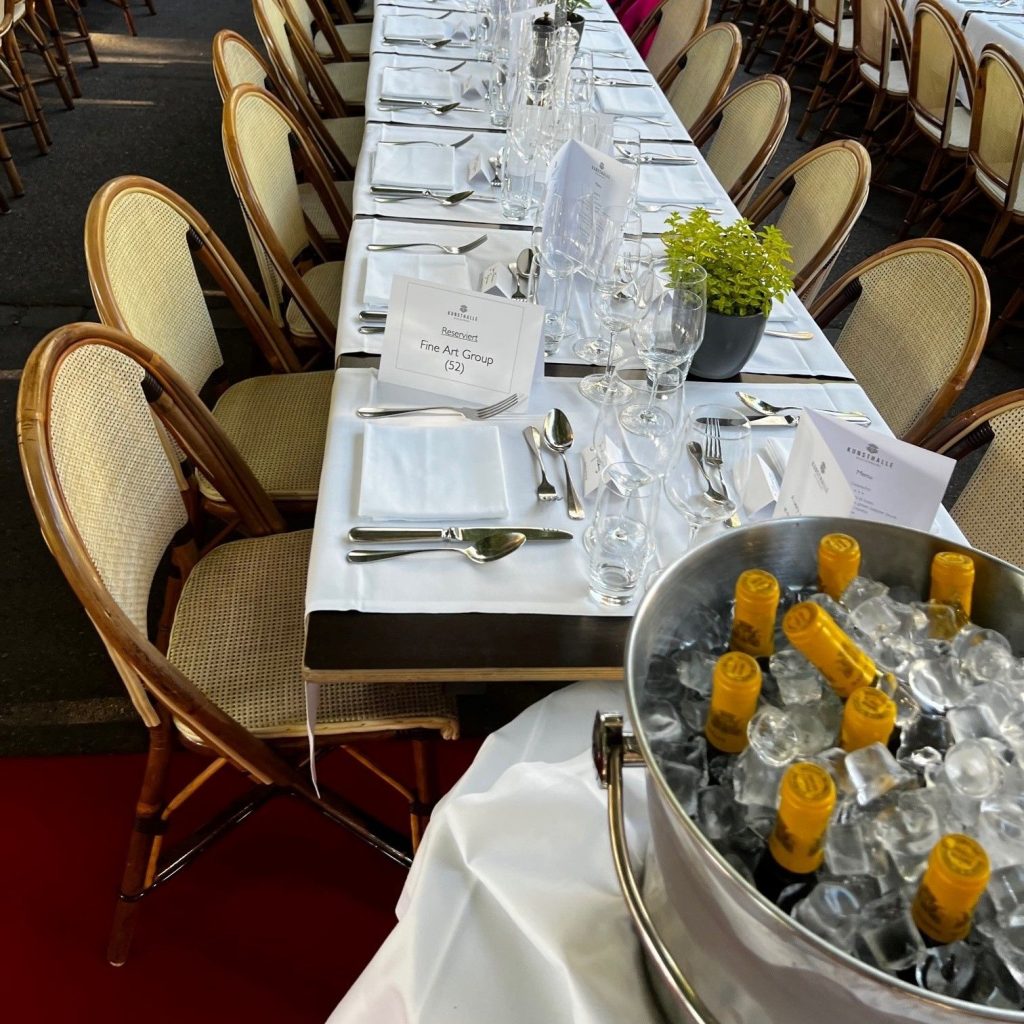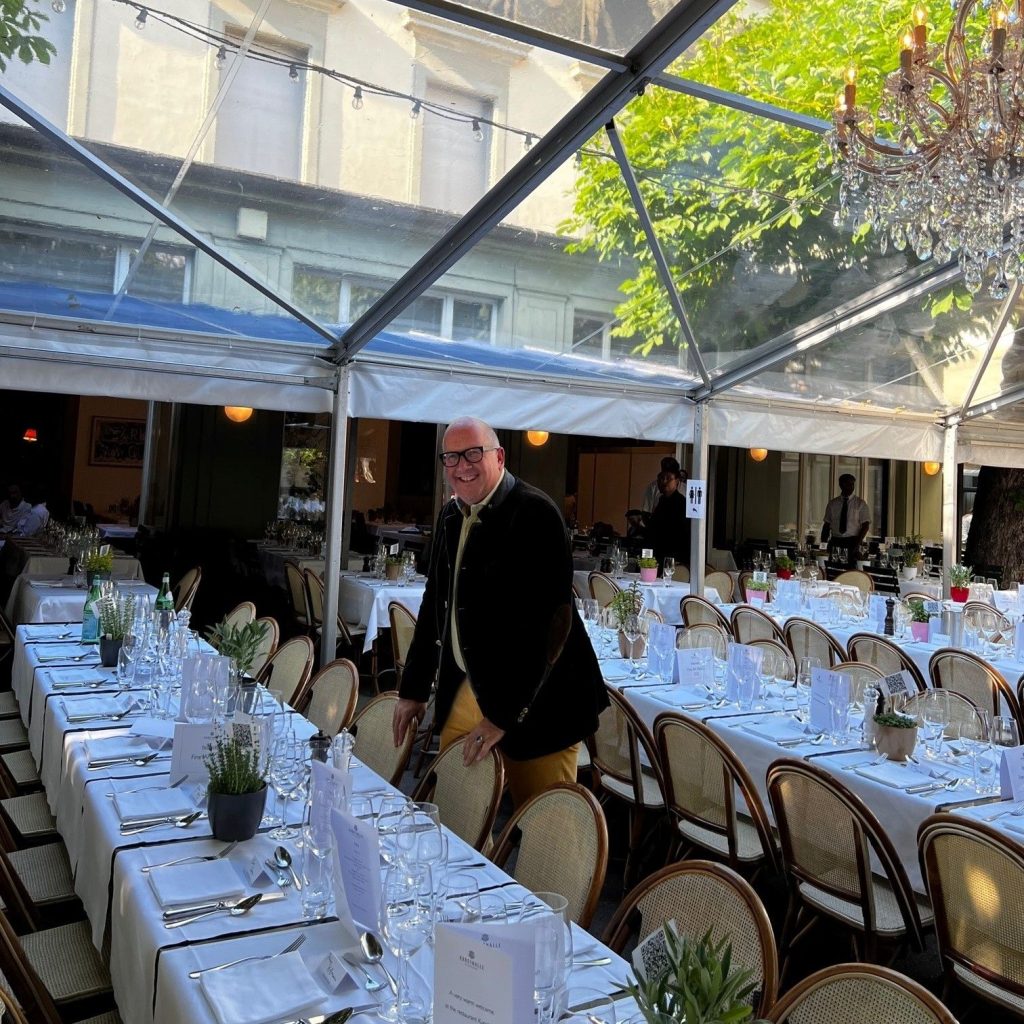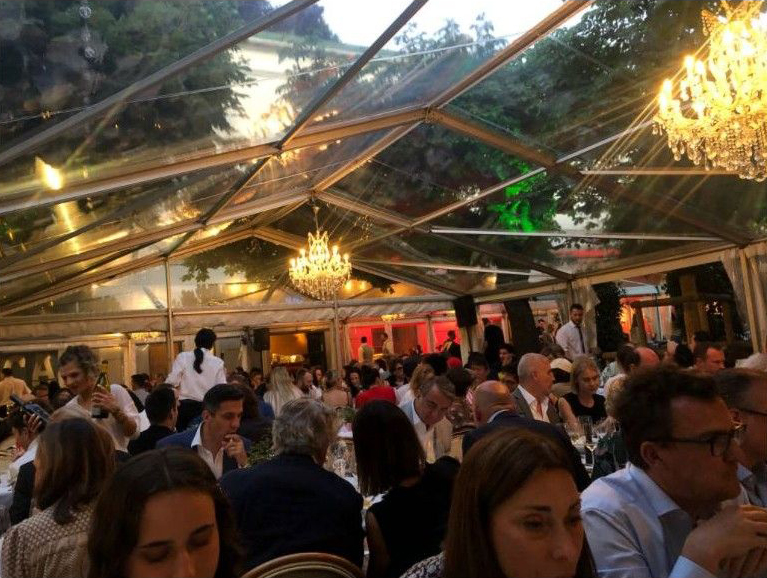 Clients of The Fine Art Group and Christie's came together in Los Angeles to celebrate the spectacular sale Old Masters, New Perspectives: Masterworks from the Alana Collection. Anita Heriot, President of The Fine Art Group, was in attendance. Over cocktails and dinner, guests enjoyed a preview of the collection and had the pleasure of learning more about key works by Fra Angelico, El Greco, and Orazio Gentileschi directly from Christie's specialists.

The auction will be held Thursday, June 9th. Follow the link to view the collection and register to bid.
Old Masters, New Perspectives: Masterworks from the Alana Collection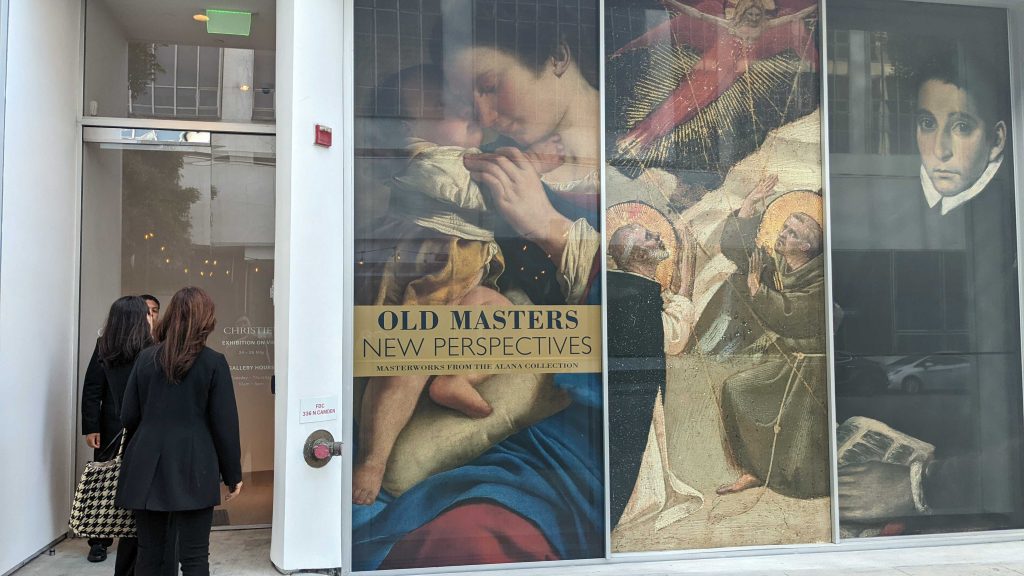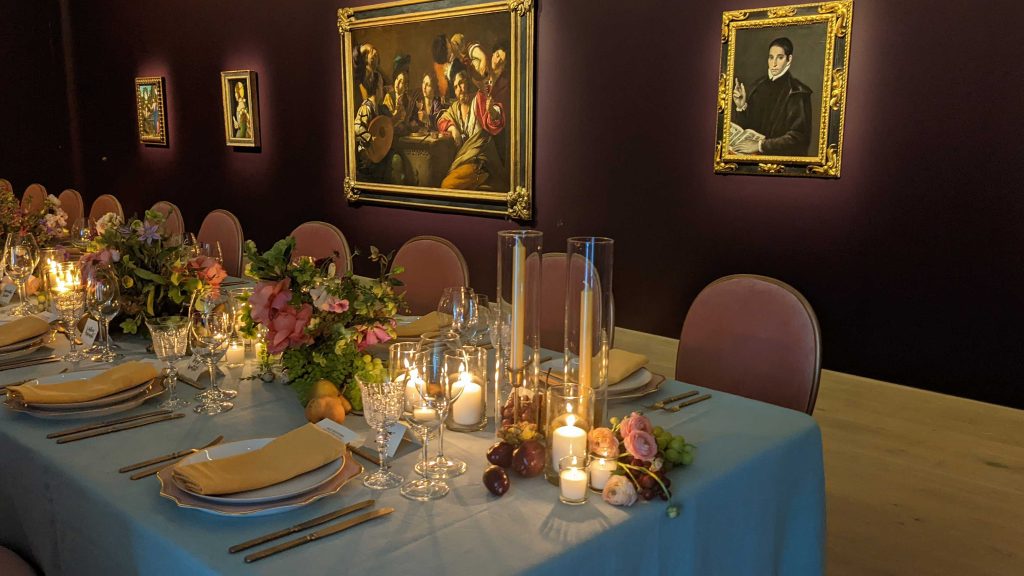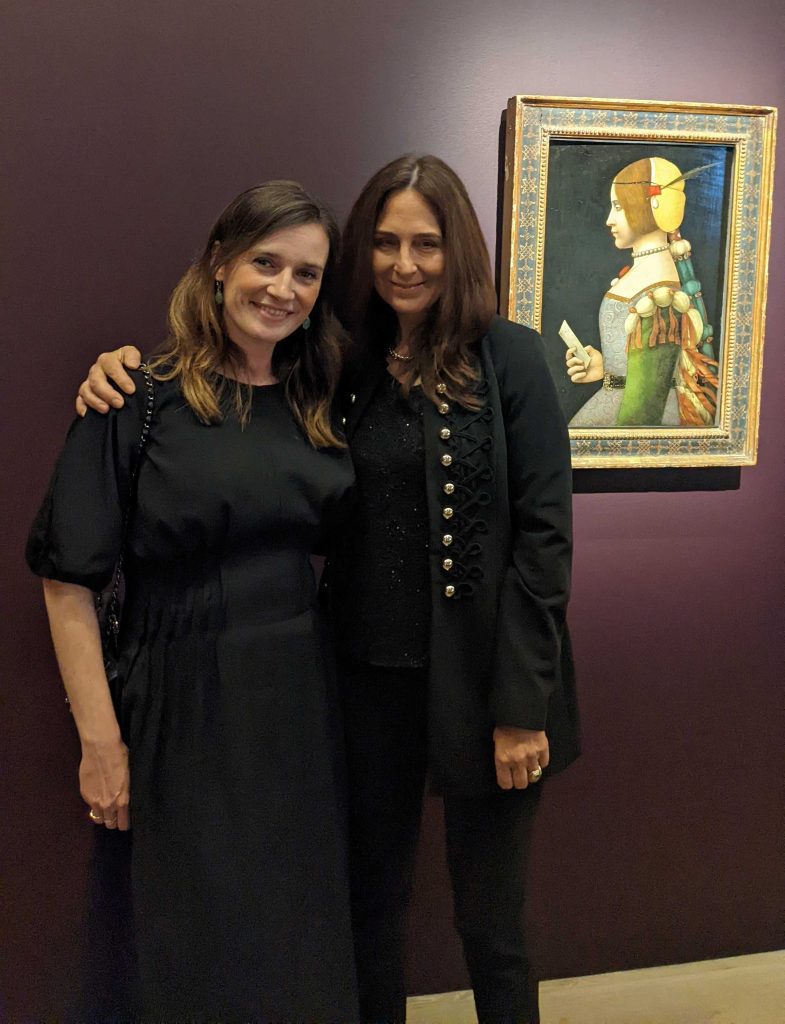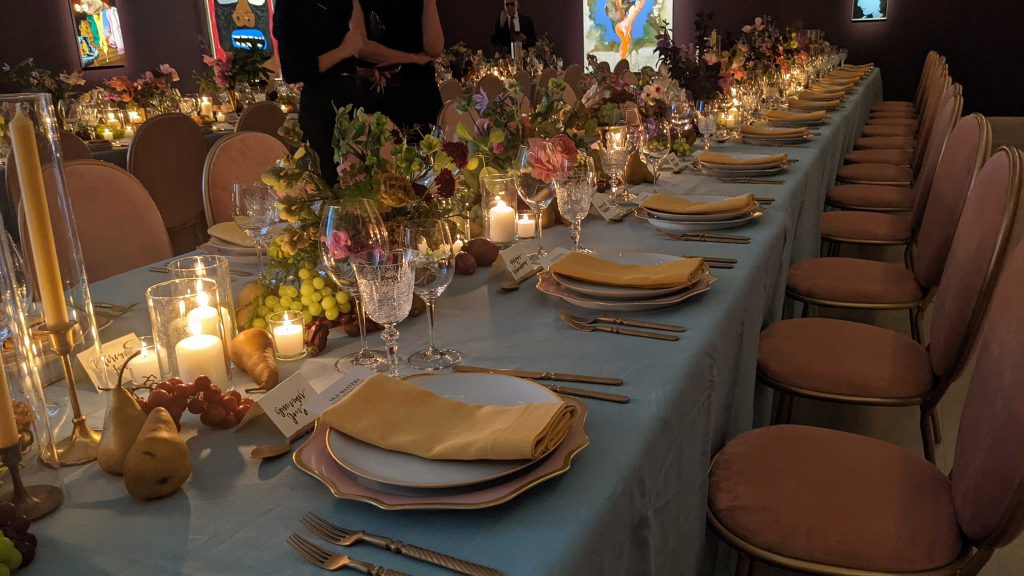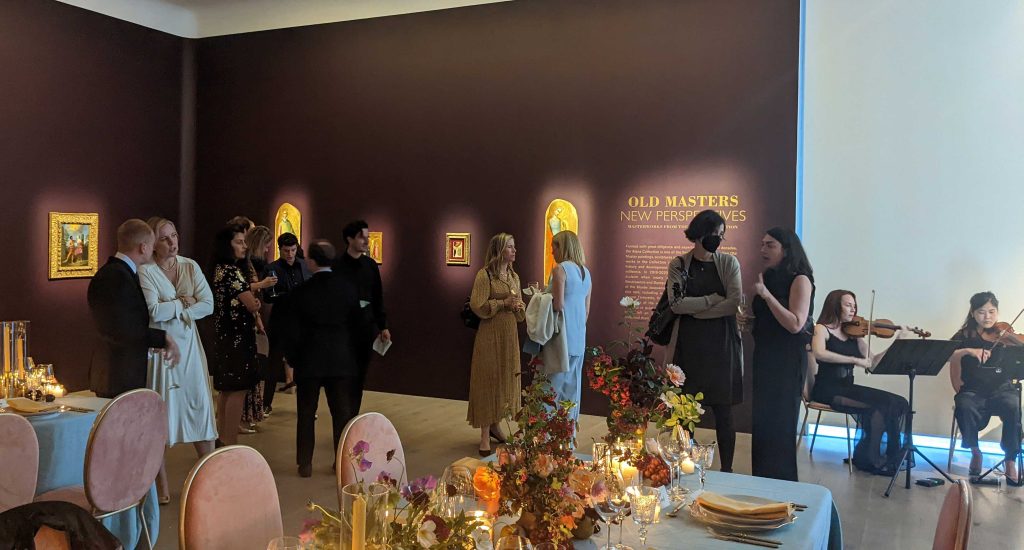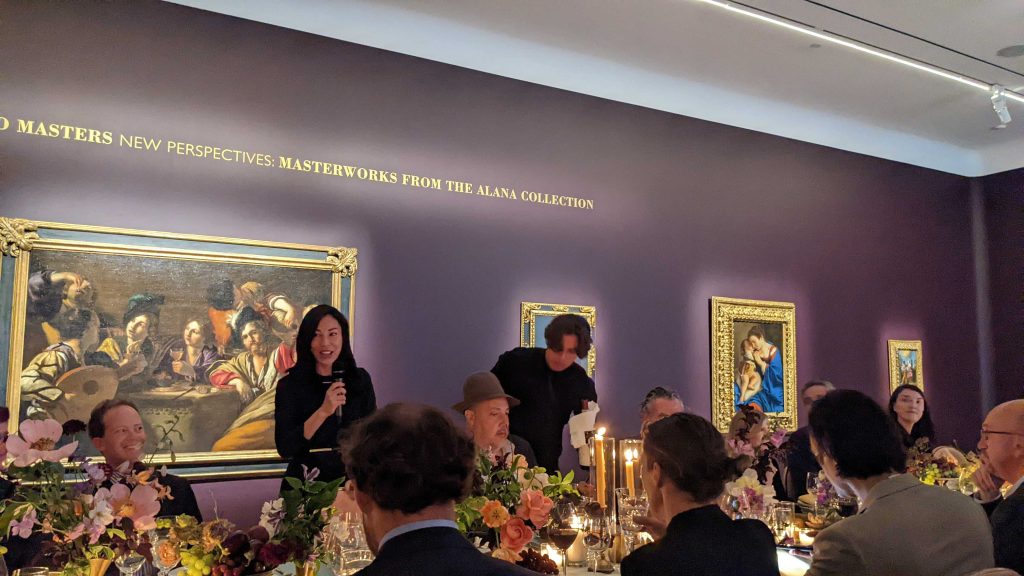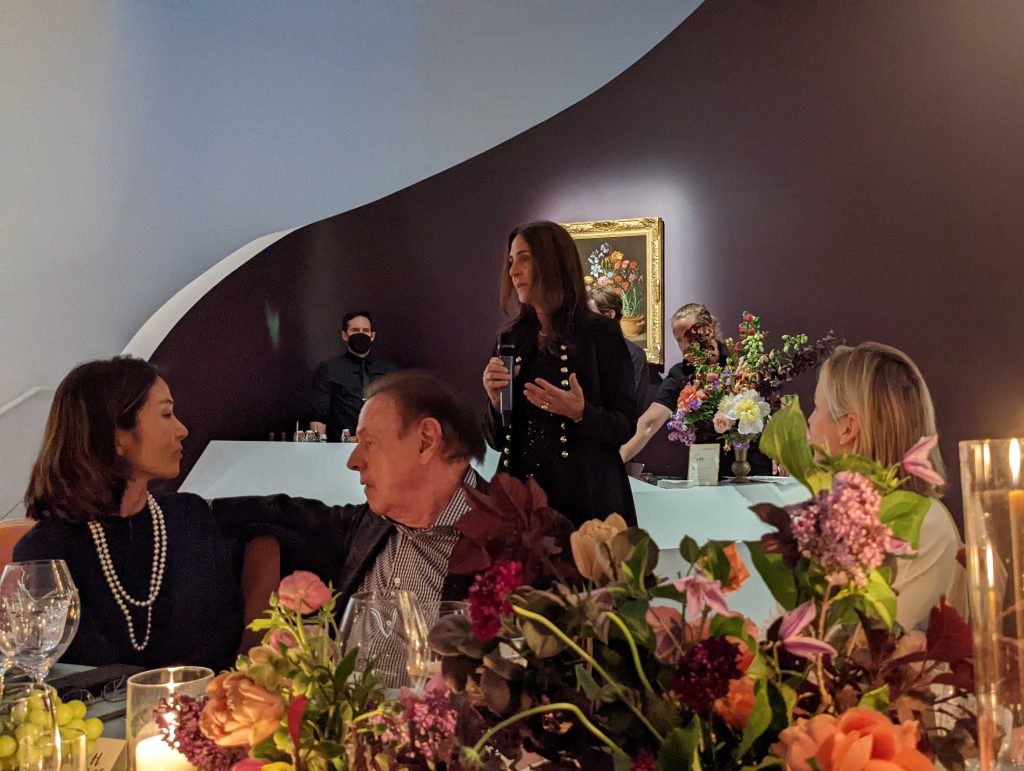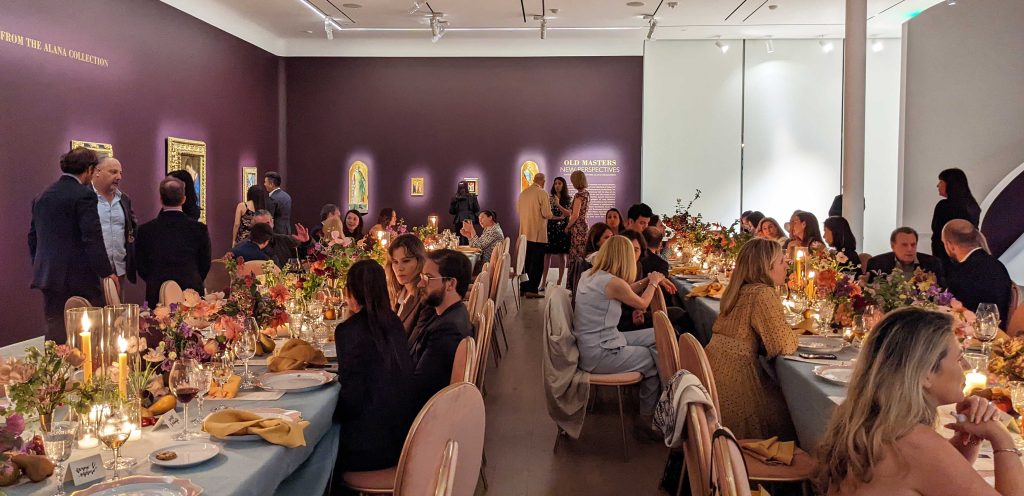 ART FAIRS
INDEPENDENT
May 5th – May 8th | Spring Studios
Independent is pleased to announce plans for its 13th year. The fair will return to its former location with new spring dates May 5 – 8, 2022 at Spring Studios in Tribeca. Independent in May will be an opportunity for the fair to expand to its full roster of 65 international leading galleries.
TEFAF
May 6th – May 10th | Park Avenue Armory
TEFAF New York is one singular, annual fair that encapsulates modern and Contemporary Art, Jewelry, Antiques, and Design, featuring around 90 leading exhibitors from around the globe.
FRIEZE
May 18th – May 22nd | The Shed
Following the successful return of Frieze New York in 2021, this year's fair brings together leading international galleries with some of the most exciting young spaces. More than 65 galleries will participate in this year's fair, which returns to The Shed.
20th & 21st Century Auctions
CHRISTIE'S
Viewing: May 1st – May 12th | Mon – Sat: 10am – 5pm, Sun: 1pm – 5pm
Auctions: May 9th – May 12th | 20 Rockefeller Plaza
Auction Highlights
The Collection of Thomas and Doris Ammann (20th Century Art, including works by Andy Warhol, Robert Ryman, and Cy Twombly)
The Anne H. Bass Collection (19th and 20th Century Art, including works by Edgar Degas, Claude Monet, and Mark Rothko)
SOTHEBY'S
Viewing: May 6th – May 19th | Mon – Sat: 10am – 5pm, Sun: 1pm – 5pm
Auctions: May 16th – May 20th | 1334 York Avenue
Auction Highlights
The Macklowe Collection (Works by Mark Rothko, Gerhard Richter, Agnes Martin, Jeff Koons, Andy Warhol, Jean Dubuffet, Roy Lichtenstein, and Donald Judd, among others)
PHILLIPS
Viewing: April 30th – May 18th | Mon – Sat: 10am – 6pm, Sun: 12pm – 6pm
Auctions: May 18th – May 19th | 432 Park Avenue
Auction Highlights
20th century and contemporary works by Mark Rothko, Yves Klein, Jean-Michel Basquiat, Carmon Herrera, Jonas Wood, among others
FURTHER READING
PRESENT FOCUS: ART FINANCE DEBUNKED
MONDAY, April 4th, 2022 – 2:30 to 3:45PM EST
Gilder Lehrman Hall at The Morgan Library & Museum, New York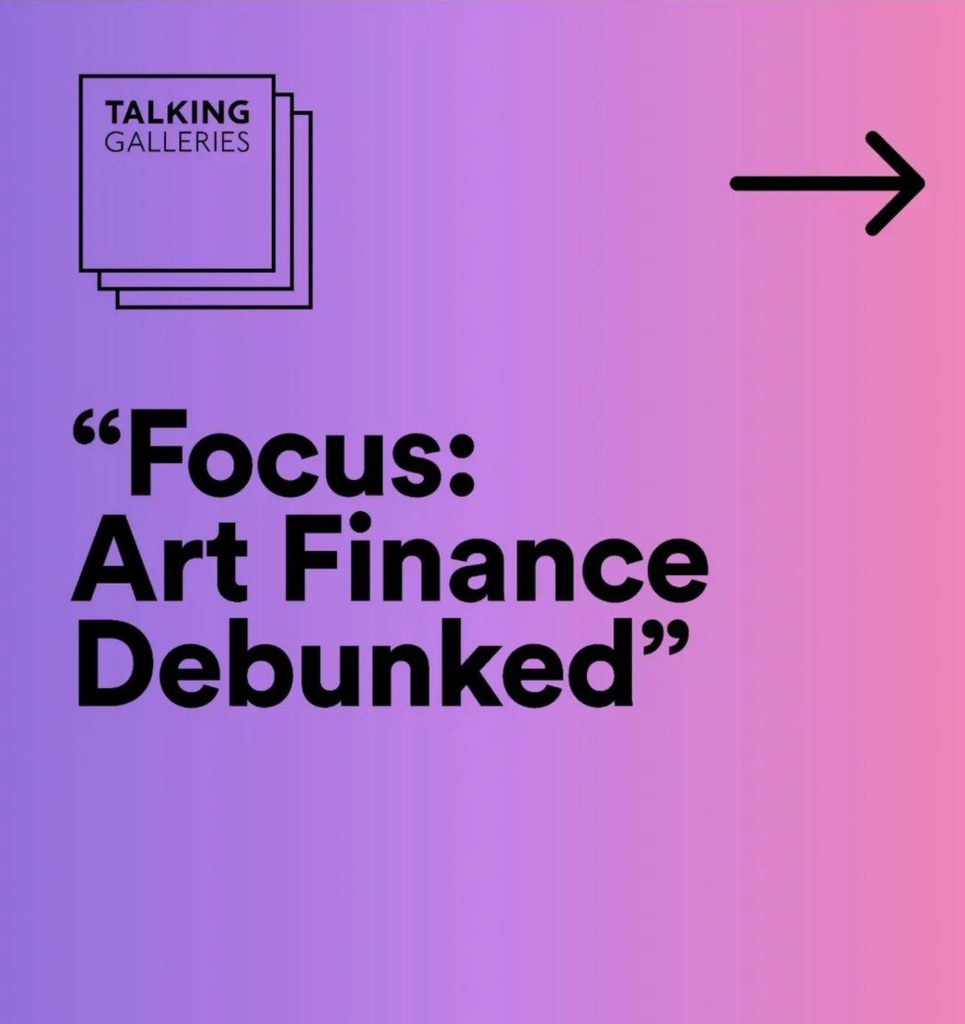 The panel "Focus: Art Finance Debunked" will bring together art experts Jan Prasens, Deputy Chairman of The Fine Art Group, Noah Horowitz, Worldwide Head of Gallery & Private Dealer Services of Sotheby's, and Suzanne Gyorgy, Managing Director and Head of Citibank Private Art Advisory & Finance, in conversation with Melanie Gerlis of the Financial Times to debate art lending and the use of art as collateral.
Are there opportunities for lending against the inventory of mid-level galleries? How do we expand innovative applications of art lending?
Tickets may be purchased by following this link.
FURTHER READING
What happens when the title event of Frieze week is a no show? It's complicated. The fairs themselves – Frieze London, Frieze Masters, an already postponed Photo London – mostly moved online, although 1:54 optimistically went ahead with an IRL event at Somerset House.
Some Frieze week absences are welcome – the tired feet, gallery dinner malaise, bushels of Gail's Bakery receipts – but, unsurprisingly, without the usual international traffic in town, the mood was and remains calm, steady, muted. Without marquee auctions accompanying the week – the biggest sales to coincide with Frieze week were Christie's mixed offerings in New York and Sotheby's successful contemporary sale in Hong Kong – the heat of blue chip commerce has been deferred in London to later this month.
The online iterations of Frieze and Frieze Masters, finely tuned technologically and stronger than most, generally contributed to the growing consensus that we've passed peak online viewing room. Bigger galleries reported meaningful sales, but there were few surprises. No fair passes without Hauser & Wirth pointedly announcing sales of at least several objects for several million each, yet there seemed to be little mention of reported sales from Frieze Masters.
While operating at a less frenetic pace there is nonetheless considerable depth to the museum and gallery schedule in London. The closest the week came to the usual fair buzz was a few hours on the afternoons of Thursday 8th and Friday 9th October on Cork Street. Blue chips Lisson and Sadie Coles have opened temporary spaces on the street, both until the end of October. While South Africa's Goodman Gallery is a relatively new but permanent addition to the new Cork Street development which has stood empty for more than eighteen months. Outsize at the north end of the street is the new venture Saatchi Yates. Nearly three years in the making, the business is run by Phoebe Saatchi (daughter of Charles) and her husband Arthur Yates. The opening show – a young artist, Pascal Sender – is reportedly close to selling out, with large works priced at 50,000 – 60,000 GBP.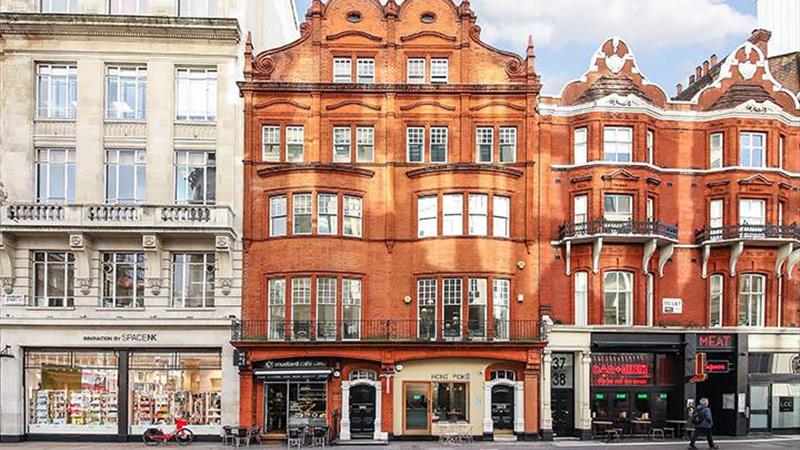 Typically the time of year for grand openings, there are further new spaces in the city. Dealer Ben Hunter has taken on White Cube's first space at 44 Duke Street, opening with a sell-out show of paintings by Sarah Ball. Soon to open on Margaret Street, Fitzrovia is Workplace Gallery – headquartered in Gateshead – with a solo presentation by young painter Louise Giovanelli. Other galleries opened temporary off-sites in the centre of town – most notably Rome's Galleria Lorcan O'Neill in Mayfair, Project Native Informant in Soho and Edel Assanti at St Cyprian's Church in Baker Street.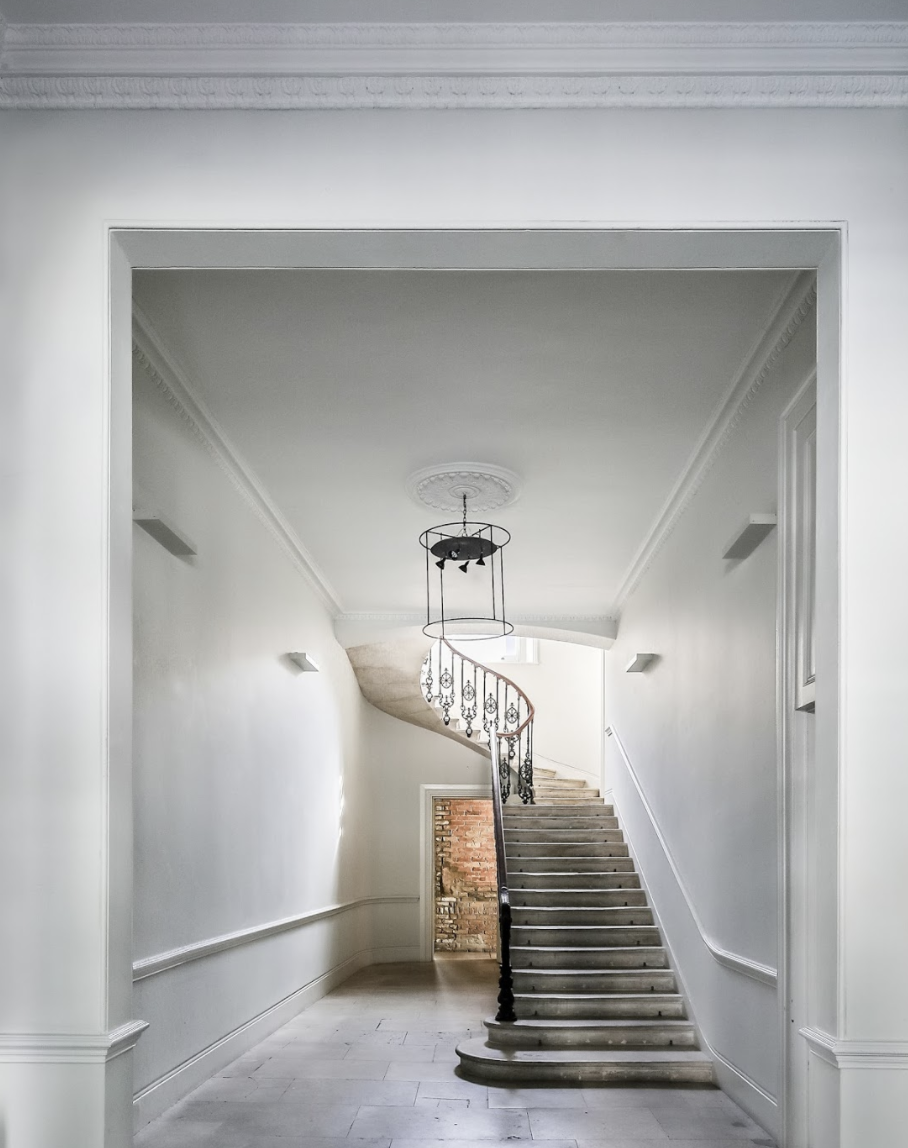 Long in the making is the opening of Cromwell Place, a much talked about development of several South Kensington town houses into a commercial arts 'hub', with gallery spaces for hire, offices, club rooms and professional storage. Conceived several years ago as a response to the increasingly peripatetic nature of the art market and the focus on particular, seasonal moments in the city, the operation has nonetheless opened with a mixed offering of current occupants, most notably Lehmann Maupin – who appear to be longer term residents than others – and Edinburgh's Ingleby Gallery.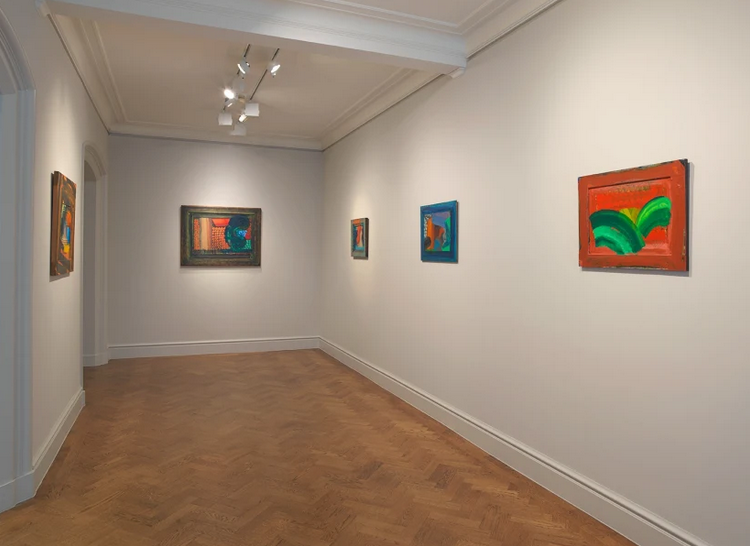 Commercial shows in town remain strong, with or without the fair. Dana Schutz at Thomas Dane is a relative 'must see' (until 19 December 2020), as is Howard Hodgkin at Hazlitt Holland-Hibbert (until 11 December 2020) and John Stezaker at Luxembourg & Co. (until 5 December 2020). Other presentations of note include Christina Quarles at Pilar Corrias (until 21 November 2020) and a historicising group presentation, Nude at Olivier Malingue (until 11 December 2020).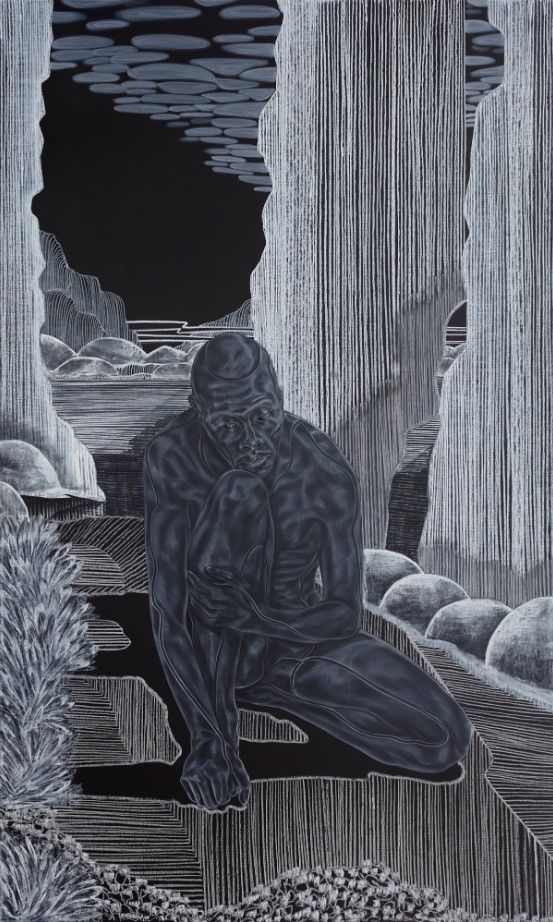 The autumn season also sees strong institutional presentations recently opened or soon to open. Critics and the commentariat have significant praise for Toyin Ojih Odutola's solo exhibition at the Barbican (until 24 January 2021), and group shows including The Botanical Mind: Art, Mysticism and The Cosmic Tree at Camden Arts Centre (until 23 December 2020) and Not Without My Ghosts: The Artist as Medium at the Drawing Room (until 1 November 2020). Bruce Nauman's retrospective at Tate Modern, the artist's first major show in London for twenty years, presents one of conceptual art's most provocative proponents in depth (until 21 February 2021).
Soon to open, and hotly anticipated, are the solo surveys of Lynette Yiadom-Boake (18 November – 9 May 2021, Tate Britain) and Zanele Muholi (5 November – 7 March 2021, Tate Modern). We're also excited to see Tracey Emin / Edvard Munch at the Royal Academy of Arts (15 November – 28 February 2021). And, continuing the yBa theme, Damien Hirst's self-mounted early career survey at the Newport Street Gallery (until 7 March 2021).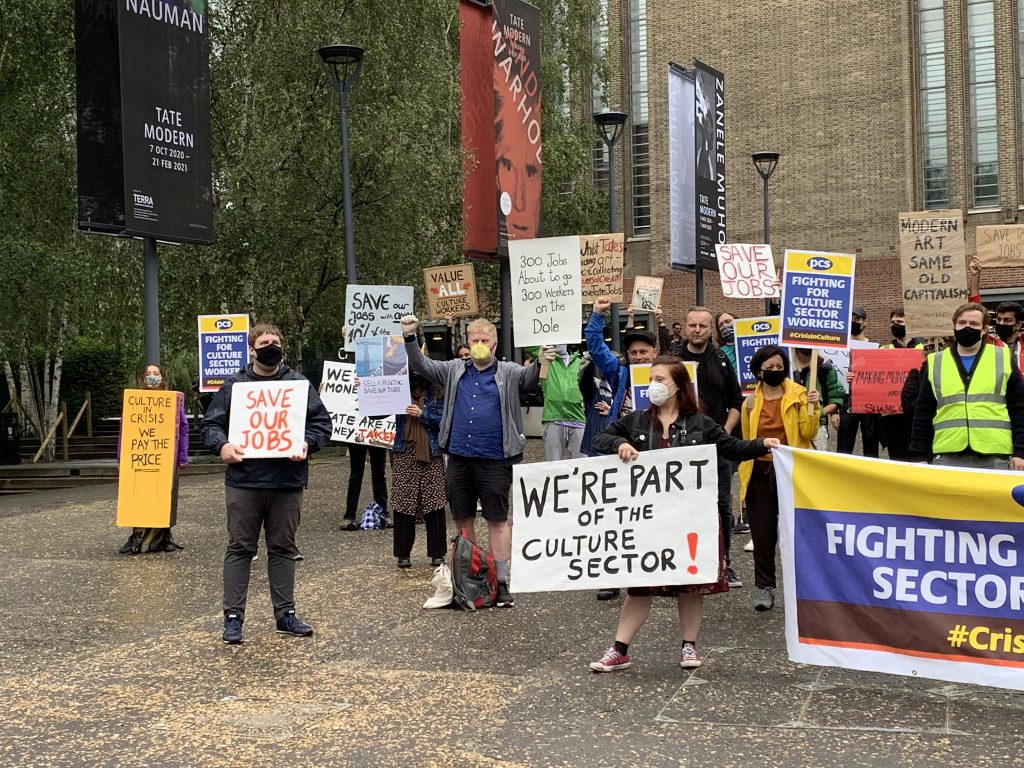 The woes facing the museum sector – Tate especially – are myriad. And staff at leading institutions, including the Royal Academy of Arts, have been vocal in their criticism of the organisation's financial priorities following announcements of large redundancies and cost cutting. Commercial galleries are likewise working harder than usual to turn the wheels of commerce without the heat, buzz and noise of the art fair circuit. So the current outlook for the London arts scene is one of great resilience, yes, but also enormous flux. While a little stilted compared to other years, the exhibition schedule in London should remind us of its place – come what may in January 2021 with our departure from the European Union – as one of the world's most important ecosystems for modern and contemporary art.
---
Image 1: Image courtesy The Art Newspaper; Image 2: Image courtsey Novaloca; Image 3: Image courtesy Cromwell Place; Image 4: Image courtesy Hazlitt Holland-Hibbert; Image 5: Image courtsey Barbican; Image 6: Image courtesy artnet news
FURTHER READING
By Jonathan Levy, Head of DACH Region
The German-speaking Art world emerged from this year's seemingly endless summer, with a hat trick of overlapping gallery weekends. Zurich, Munich and Berlin all opened their respective versions of the Corona-friendly format on the second weekend of September, to regional visitors anxious to experience Art IRL.
My forays took me to most galleries, museums and artist-run spaces in and around Zurich, followed by a day trip to Munich, where I was able to visit two extraordinary exhibitions at the Museum Brandhorst and immerse myself in the Bavarian capital's gallery scene.
ZURICH ART WEEKEND
My Zurich Art Weekend started on Thursday evening, with a visit to Acrush, a production company on the industrial outskirts of Zurich. Acrush works with international galleries, museums and artists to realize ambitious large-scale commissions and exhibition projects. The impressive roster of artists includes names like Urs Fischer, Rob Pruitt, Paul McCarthy and the American artist, Darren Bader, with whom Acrush produced a special AI-experience to mark the occasion.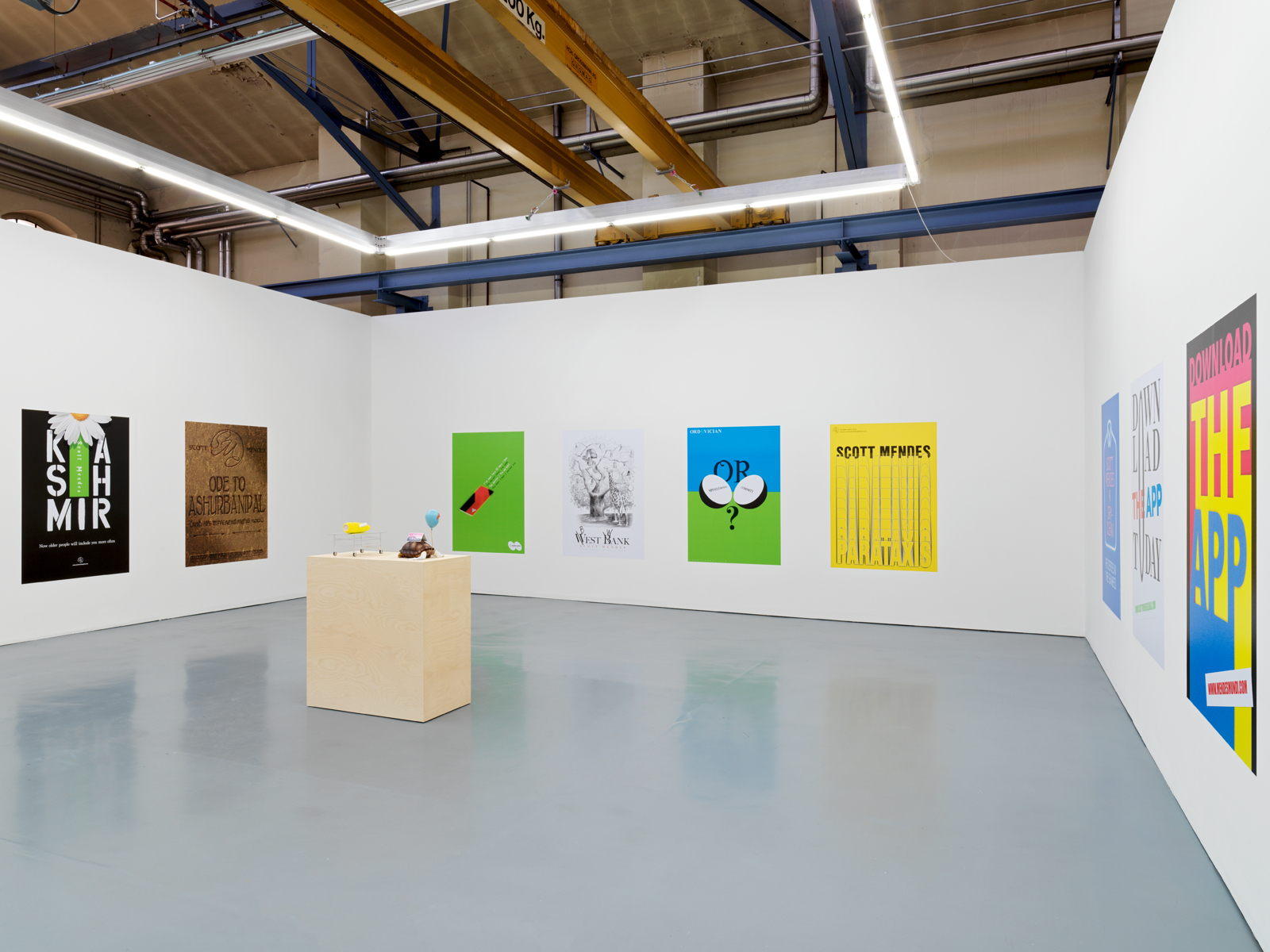 Bader's work falls into a variety of categories, including "trash"- and "impossible" sculptures, "pairings" and "collaborative installations". Using a range of experimental media, Bader explores inter-connections between seemingly disparate narratives and objects and presents the viewer with surprising and often humorous juxtapositions. In the current exhibition, entitled "Character Study", Bader expands and confuses the object nature of art. He presents an experience in augmented reality that merges guided city walks in New York and Zurich, simultaneously. These walks are accompanied by an AR-character that can be produced and purchased in any desired scale. One version of the 3D character – part turtle, part cartoon – is placed at the centre of the exhibition space. The walls show posters of "Scott Mendes", Bader's fictitious travel agent, whom the artist developed as a mobile application for the 2019 Venice Biennale, to add an extra layer of content to the already crowded Arsenale and Central Pavillion exhibitions.
Over at Karma International, visitors are invited to explore the gallery's massive 2-floor extension in an empty furniture showroom. The group exhibition in the new space combines exceptional works on paper by Meret Oppenheim and Bauhaus stage proposals by Xanti Schawinsky from the 1930s, with large paintings by Ida Ekblad and installation pieces by Sylvie Fleury, Pamela Rosenkranz, Ser Serpas and Vivian Suter.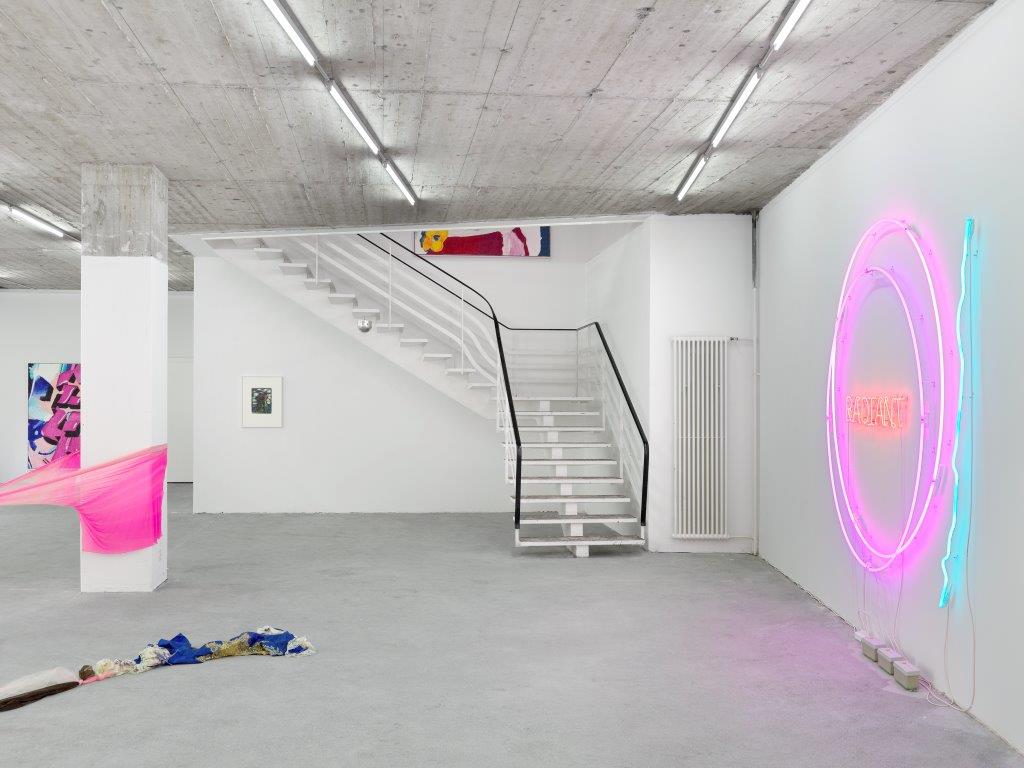 Across the street, the gallery presents an exhibition curated by former artistic director of Documenta, Adam Szymczyk. The show is dedicated to Elisabeth Wild, whose colourful geometric collages, made from found magazine clippings, contrast against works by Raúl Itamar Lima and Sophie Thun.
The Swiss response to London's Mayfair gallery scene, is the area between the infamous Kronenhalle restaurant and the soon-to-be opened, David Chipperfield-designed Kunsthaus.
Opening on Friday afternoon, ZAW-visitors were invited to discover shows by Georg Baselitz (Levy Gorvy with Rumbler), Mira Schor (Fabian Lang Gallery), Jannis Kounellis (Larkin Erdmann), Matt Mullican (Galerie Mai 36) and Sarah Slappey (Gallery Maria Bernheim). Galerie Eva Presenhuber opened a new gallery on Waldmannstrasse, with a solo exhibition of large, colourful works by the American painter, Joe Bradley.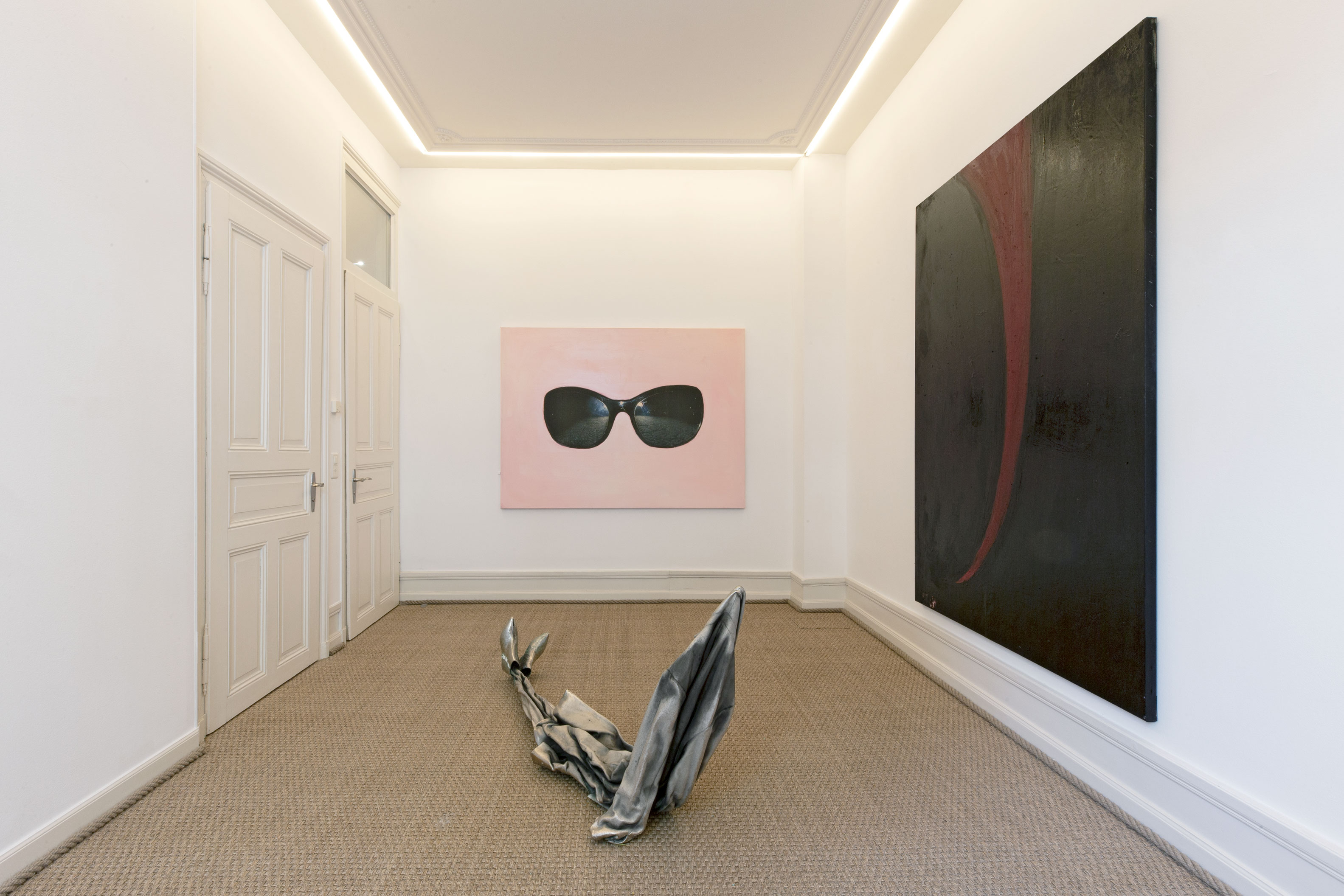 Next door, at Tobias Mueller Modern Art, visitors are greeted by wall-mounted installations and large paintings by American artists, including Julian Schnabel, Terry Winters, Virginia Overton, Philip Taafe and Tim Rollins & K.O.S (Kids of Survival). Climbing up the stairs to Galerie Bernhard on the second floor, we find an intimate display of new works by the Swiss-born, Berlin-based artist, Tobias Spichtig, whose paintings of sunglasses and resin sculptures of languid figures radiate the sense of primitive coolness inherent to underground youth culture, which creates the perfect transition from the elegant showrooms of uptown Rämistrasse to the local scene of artist- and curator run off-spaces that would round off my Zurich Art Weekend after a good night's rest.
VARIOUS OTHERS, MUNICH
On Monday I left for Munich to catch the end of "Various Others", a slightly different response to the Zurich and Berlin gallery weekends. The event is organized and hosted by VFAMK E.V., the Society for the Promotion of Munich's External Perception as a Cultural Location. In this year's edition the organizers asked local gallerists to host cooperative art projects together with other foreign gallery friends.
Galerie Nagel Draxler invited Lars Friedrich (Berlin) to its recently opened Munich dependence, for a sensual exhibition of paintings by the German abstract painter, Stefan Müller and a group of large scale leather leaves by the South Korean artist Min Yoon.
Other visiting galleries include Thomas Dane (at Jahn und Jahn), Sultana and Peres Projects (at Nir Altman), Emanuel Layr (at SPERLING) and Esther Schipper (at Walter Storms Gallery).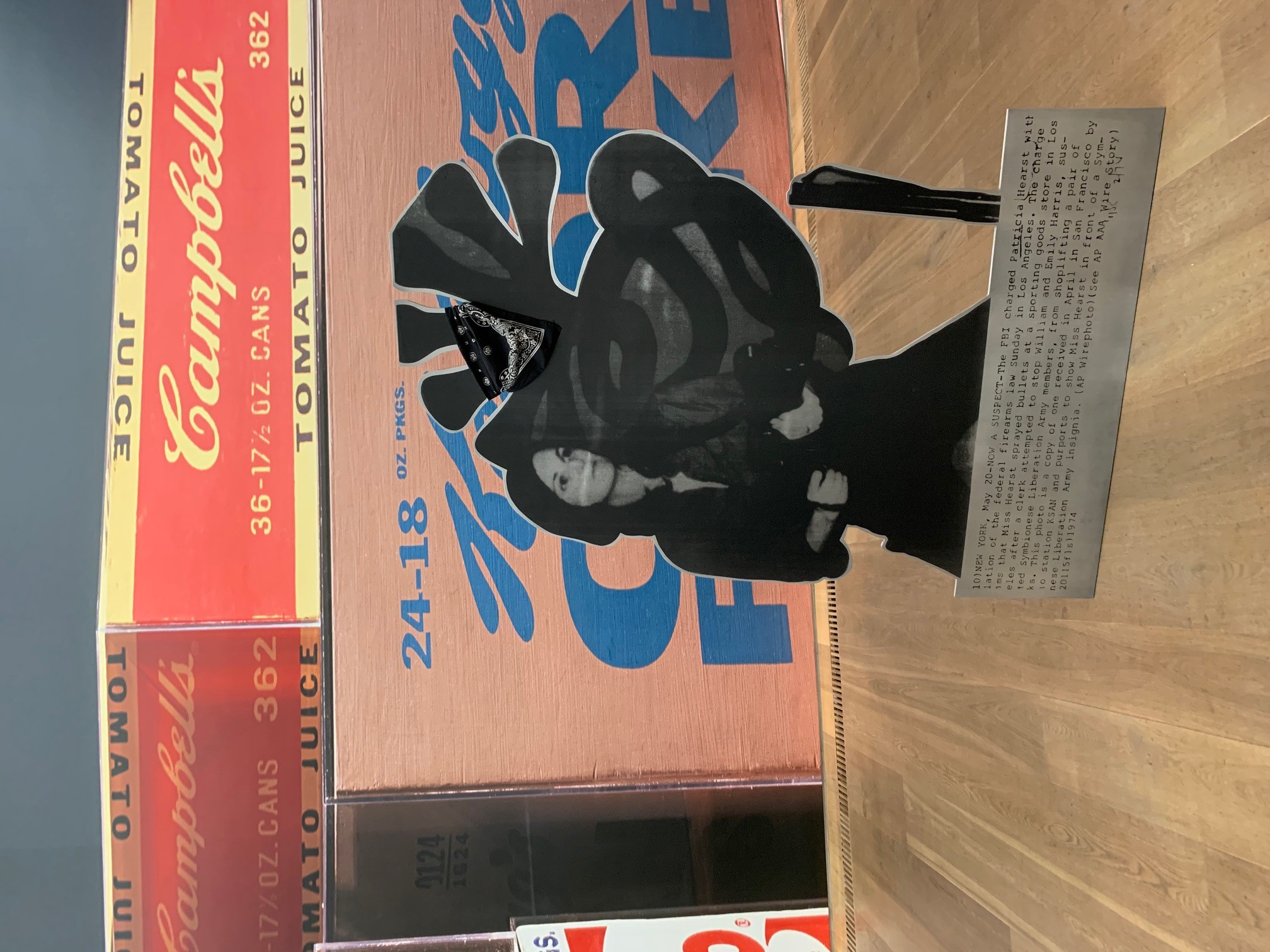 The highlight of my trip to Munich, however, was the impressive collection display at the Museum Brandhorst, and the fantastic mini-retrospective by Glaswegian artist, Lucy McKenzie (1977).
Walking into the museum, I stared down the barrel of Patty Hearst's machine gun, in one of my favourite works by the American artist, Cady Noland. The menacing sculpture is placed against a huge backdrop by Louise Lawler and is flanked by two St. Petersburg-style displays of works by Andy Warhol. The Brandhorst collection spans the period from 1950 to the present day and boasts not only the largest collection of works by Warhol, but also substantial holdings of works by Cy Twombly that fill the entire upstairs galleries.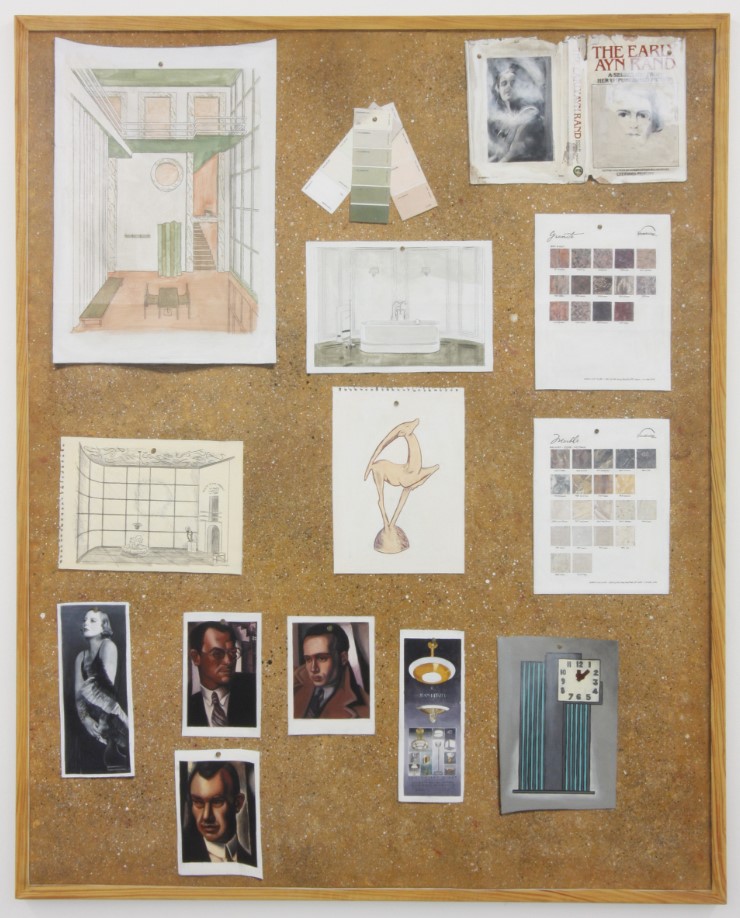 Walking down the large staircase into the museum's belly, the first thing I notice is a long painting by Lucy McKenzie, entitled "Mooncup", originally designed to mimic a multi-storey advertising banner. It leads into the artist's first retrospective exhibition, which curator Jacob Proctor structures along the artist's successive artistic phases. The show begins with a salon display of paintings, reminiscent of McKenzie's Dundee diploma show in the late 1990s and moves through different iconic bodies of her work. The interest in painting and its conceptual potential was strongly influenced by German painters like Kai Althoff and Martin Kippenberger, whom McKenzie discovered during an Erasmus exchange in Karlsruhe. Her blown-up architectural maquettes reference the work of early modern architects like Charles Rennie Mackintosh and Adolf Loos. McKenzie creates fantastically immersive spaces that shrink the viewer and invite reflections on the power shared by architecture, design and authoritarian regimes. McKenzie's further studies at the Van Der Kelen School for decorative painting in Belgium resulted in a series of "Quadlibet-"paintings. McKenzie uses these arranged inorganic still lives as powerful moodboards on which to experiment, juxtapose and confront themes of social and political tension. In one such moodboard McKenzie imagines the task of an interior designer, balancing colours, materials nd surfaces for a Fascist bathroom, with a glass door aptly labelled "Avanti".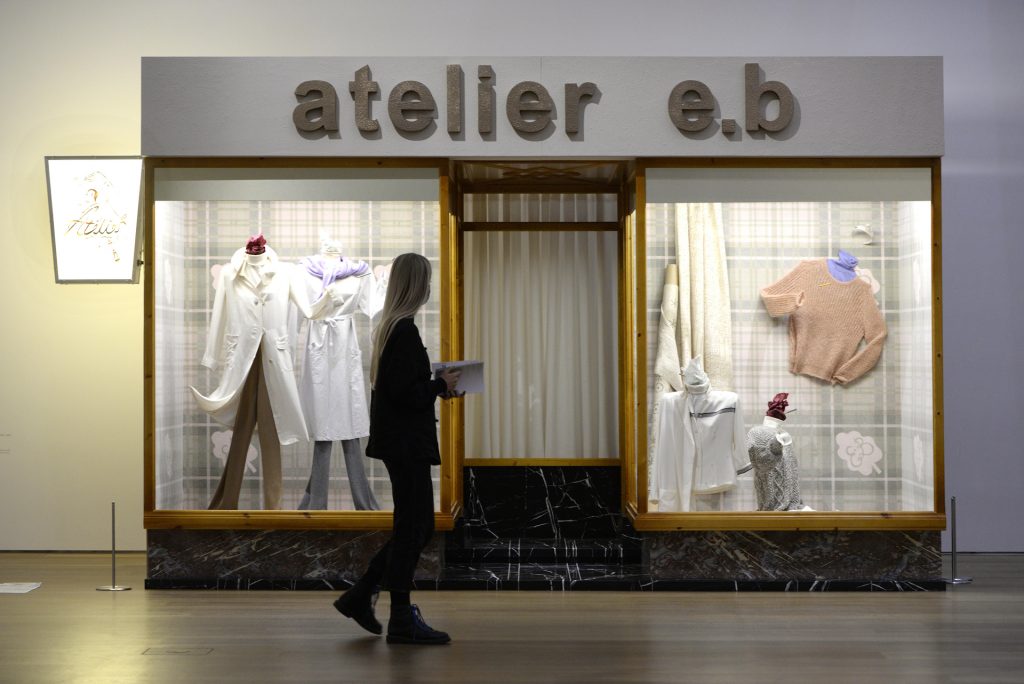 Delighted by the humorous, thought-provoking and enormously skillful display of Lucy MkKenzie's work, I leave the museum in search of a typical Munich "Wirtshaus" and the hope that I will continue to be able to travel and experience more great exhibitions as the months get colder.
FURTHER READING