Henry Little on The State of the Art Market
TheMerode is hosting a special evening September 19th, where they'll survey recent auction results and forthcoming sales to spotlight key trends in the art market, as well as discussing important developments in the gallery scene and reviewing the year's art fairs. 
Auctions, galleries and art fairs have been humming with business in 2022. Will that continue in the face of widespread economic uncertainty? And what will the coming year in the global art market bring? Will Paris take London's crown in Europe? Will overheated market segments cool? And what can we expect in the major autumn auctions?
Hubert d'Ursel, Director Benelux, has the pleasure to introduce industry expert Henry Little, Director of Art Advisory, who will offer his predications for the months to come, giving guests of TheMerode a chance to be up to date and ahead of the curve for the new market season.
This year's Art Basel has been fantastic as ever! The week started off with a bang at our annual dinner at Restaurant Kunsthalle. Our team was thrilled to meet so many new people and connect with old friends once again.
The company was good, but the art was better. This fair was not to be missed!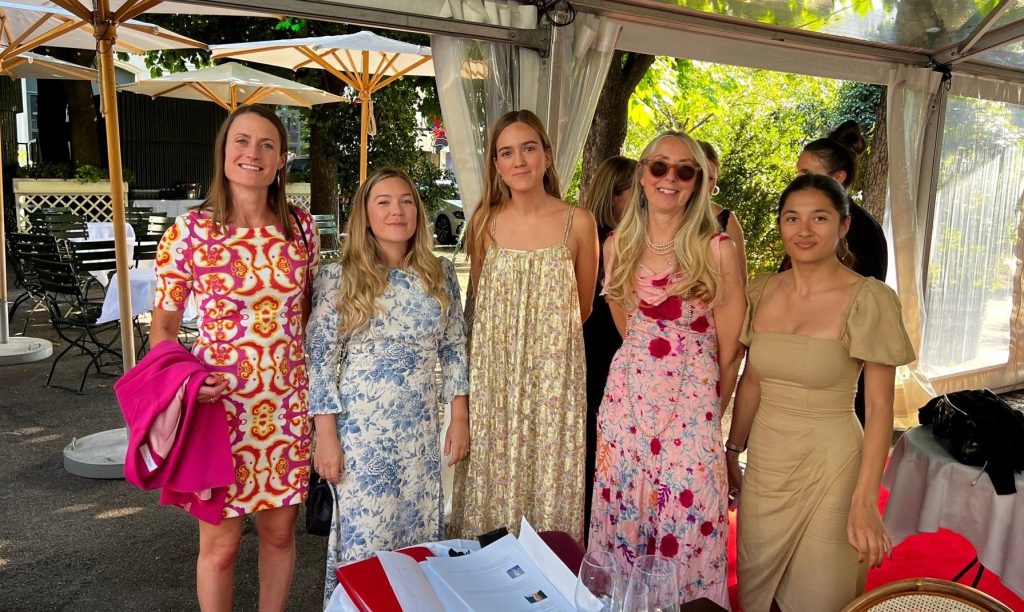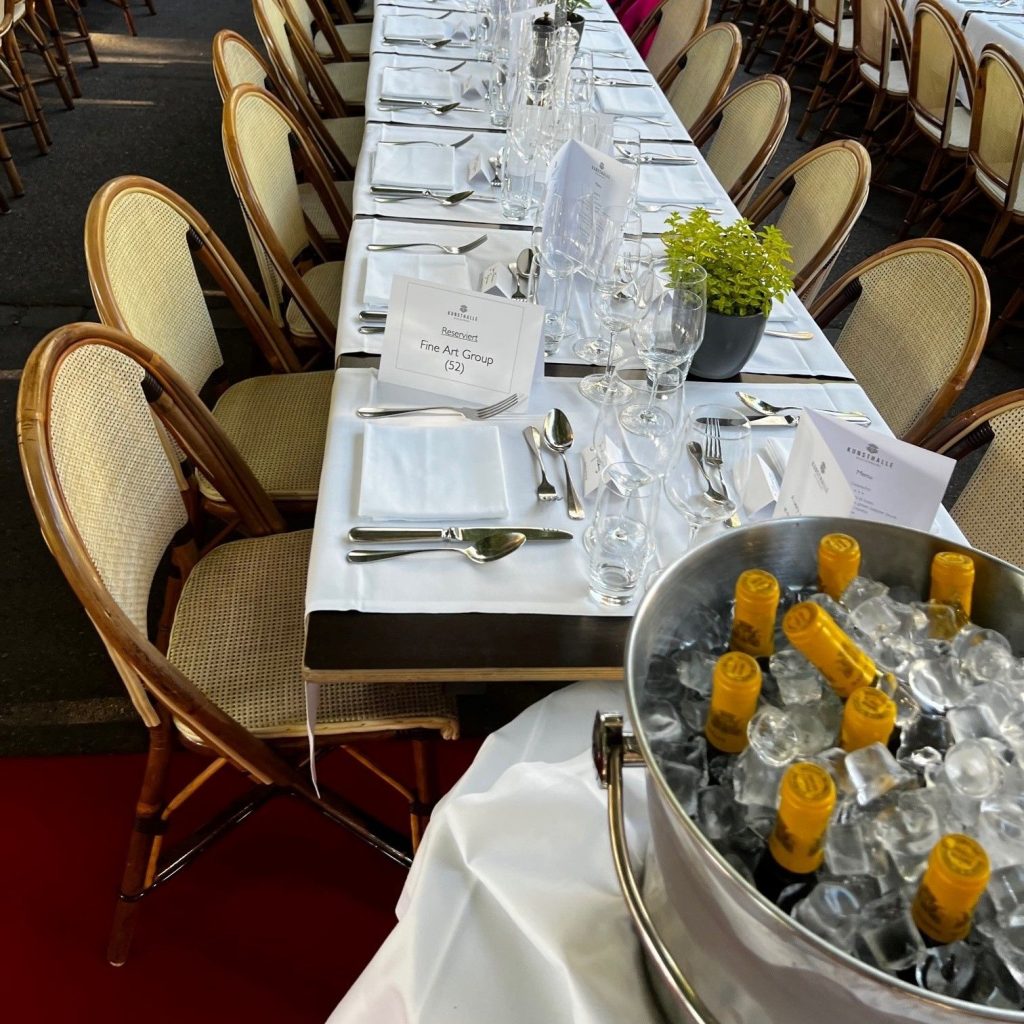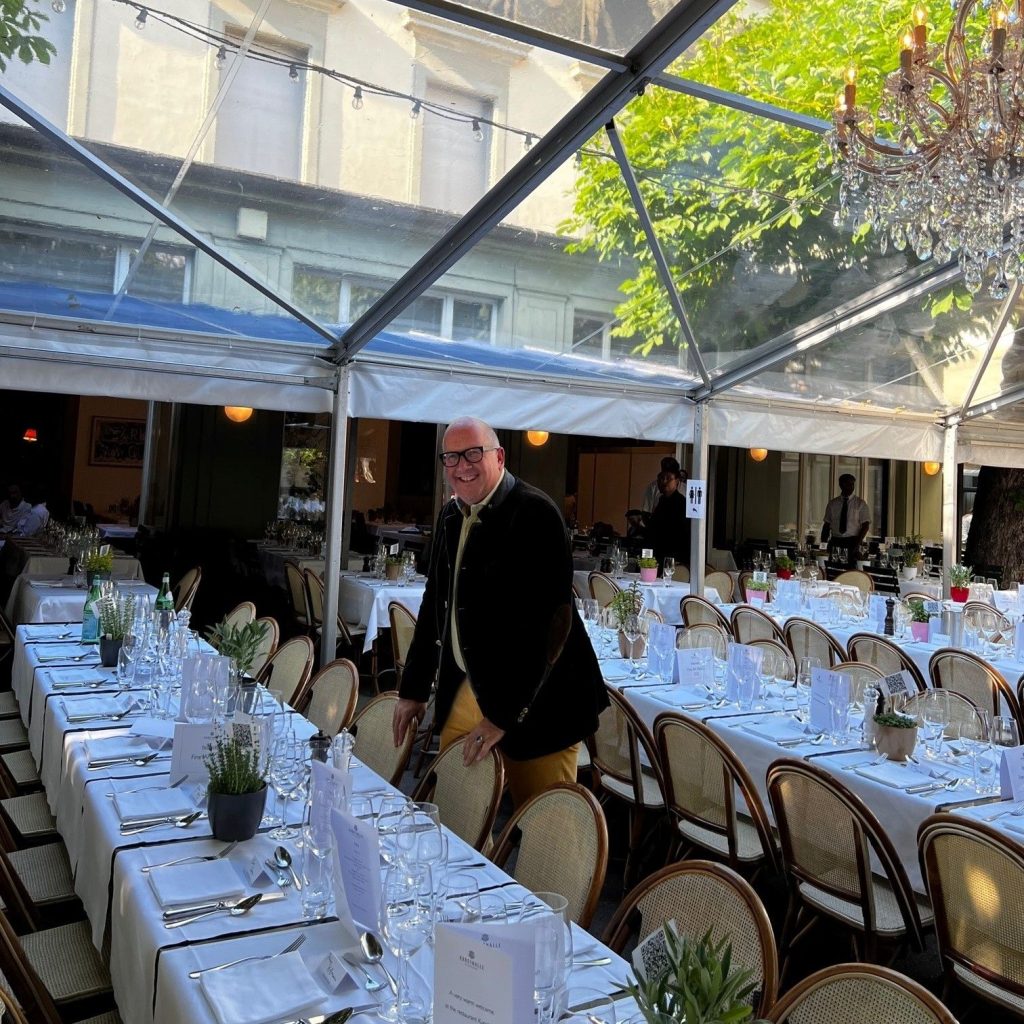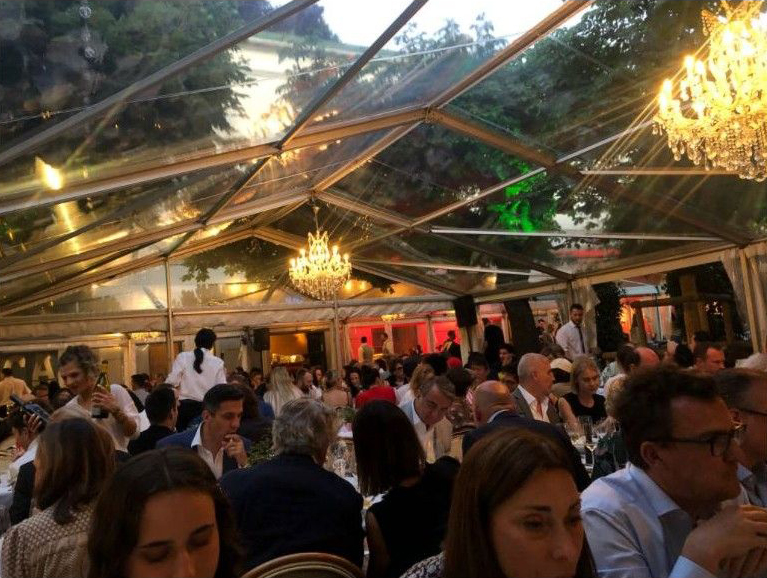 Clients of The Fine Art Group and Christie's came together in Los Angeles to celebrate the spectacular sale Old Masters, New Perspectives: Masterworks from the Alana Collection. Anita Heriot, President of The Fine Art Group, was in attendance. Over cocktails and dinner, guests enjoyed a preview of the collection and had the pleasure of learning more about key works by Fra Angelico, El Greco, and Orazio Gentileschi directly from Christie's specialists.

The auction will be held Thursday, June 9th. Follow the link to view the collection and register to bid.
Old Masters, New Perspectives: Masterworks from the Alana Collection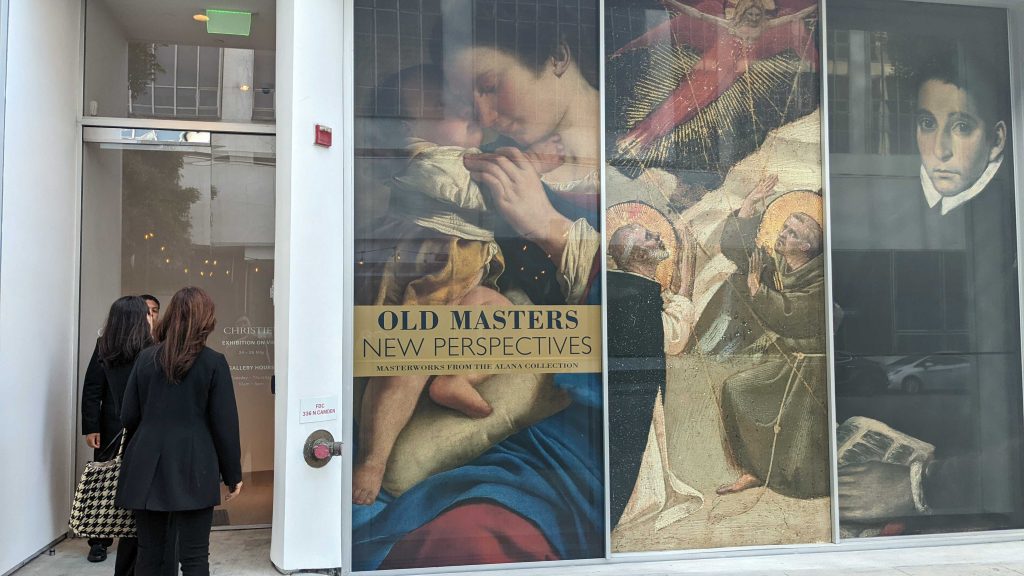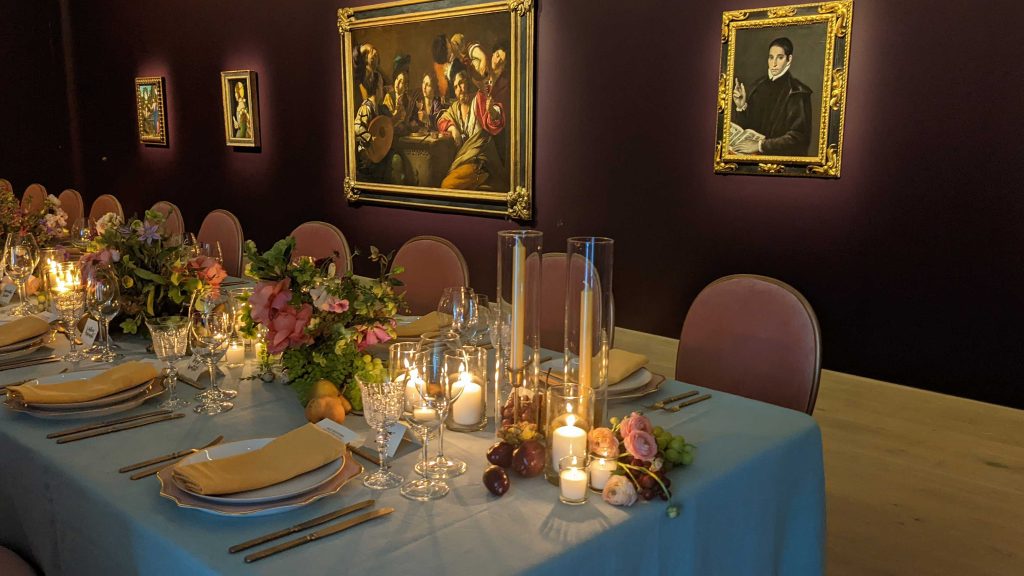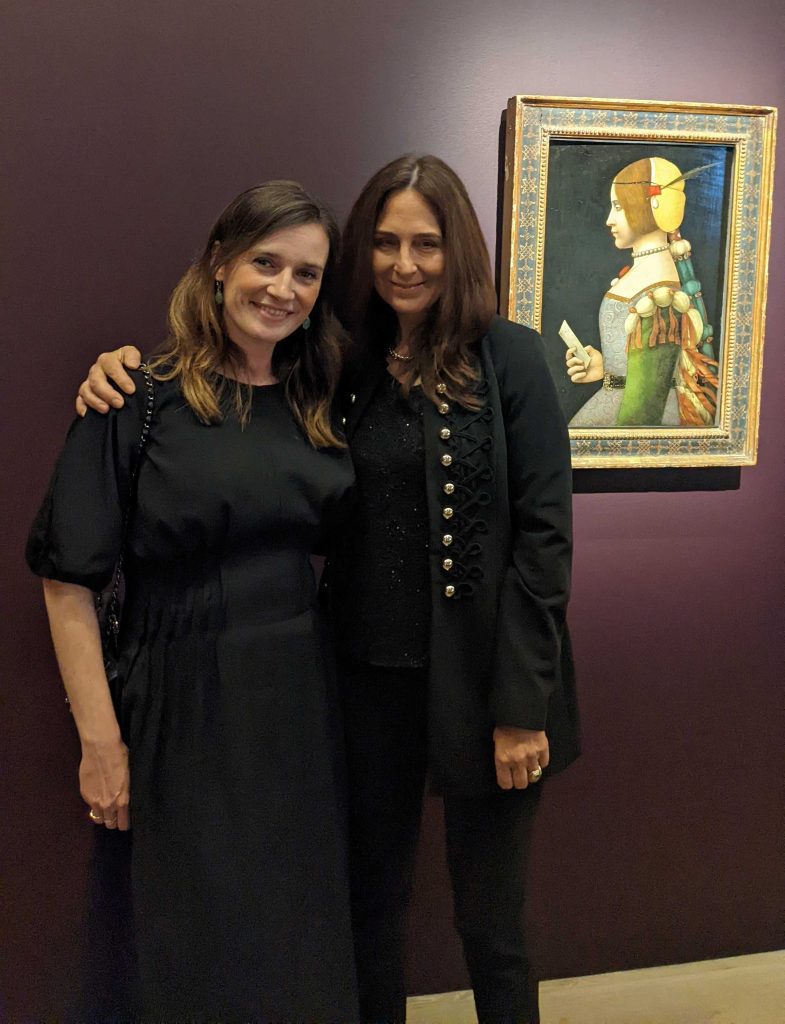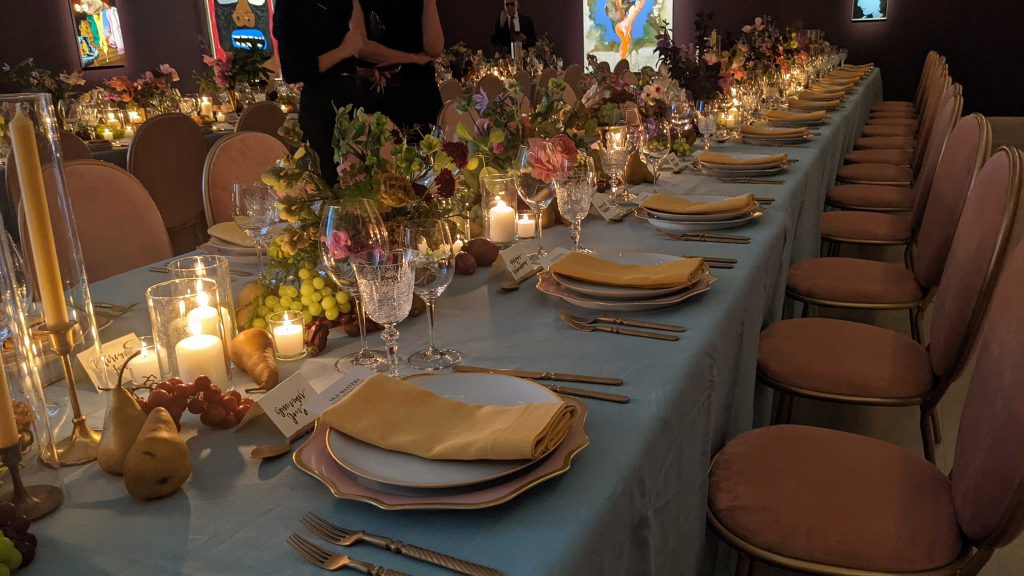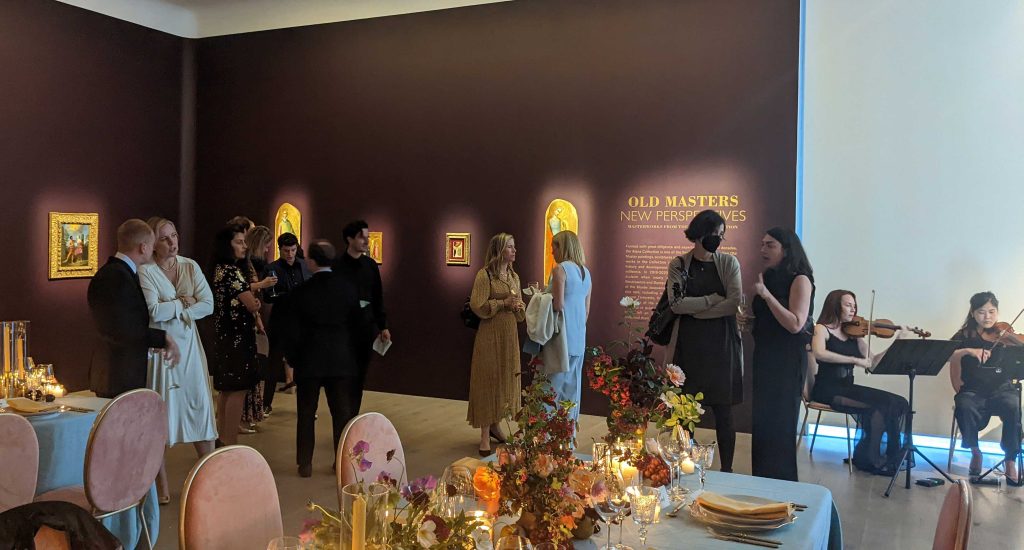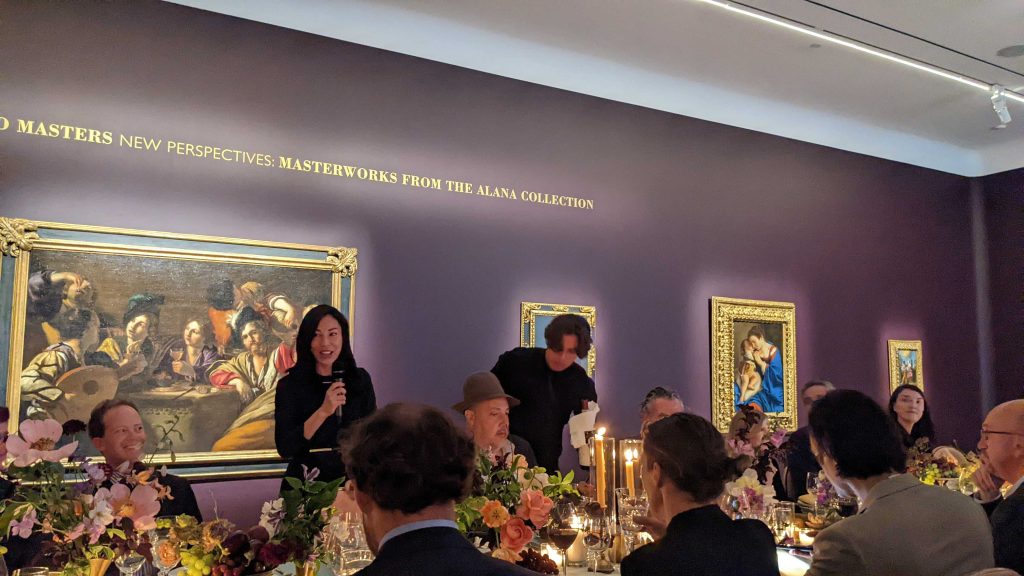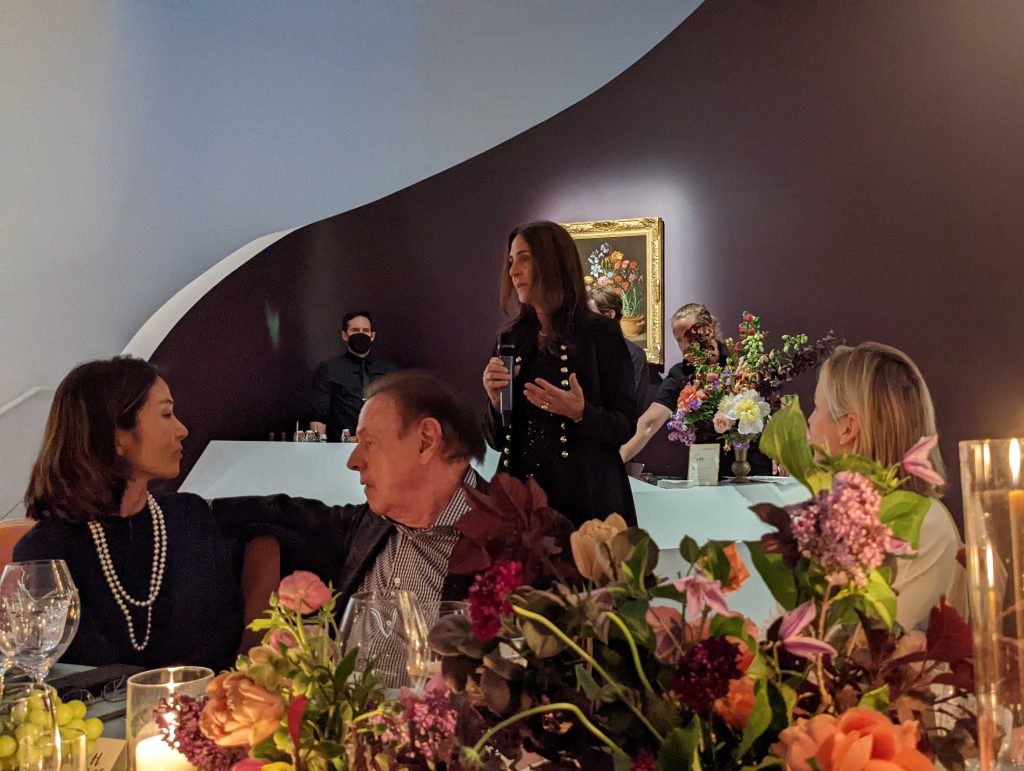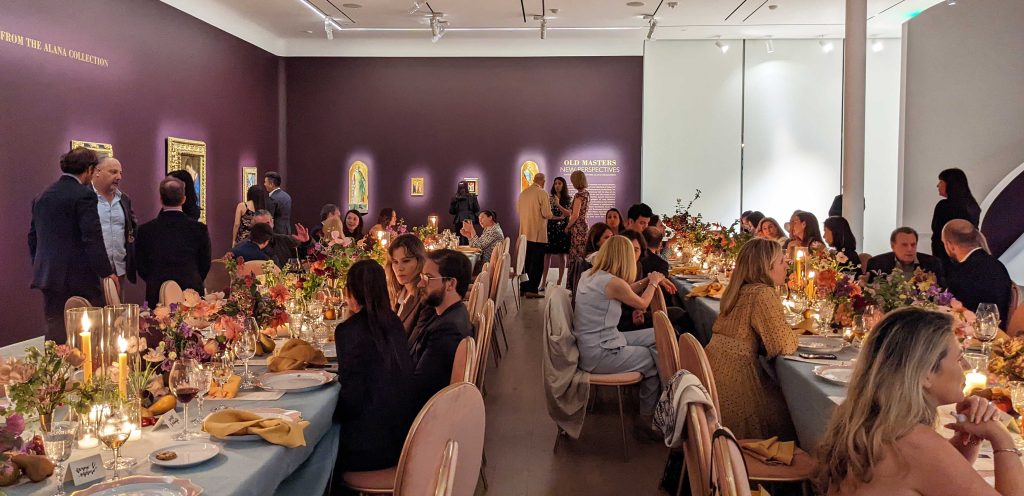 MONDAY, April 4th, 2022 – 2:30 to 3:45PM EST
Gilder Lehrman Hall at The Morgan Library & Museum, New York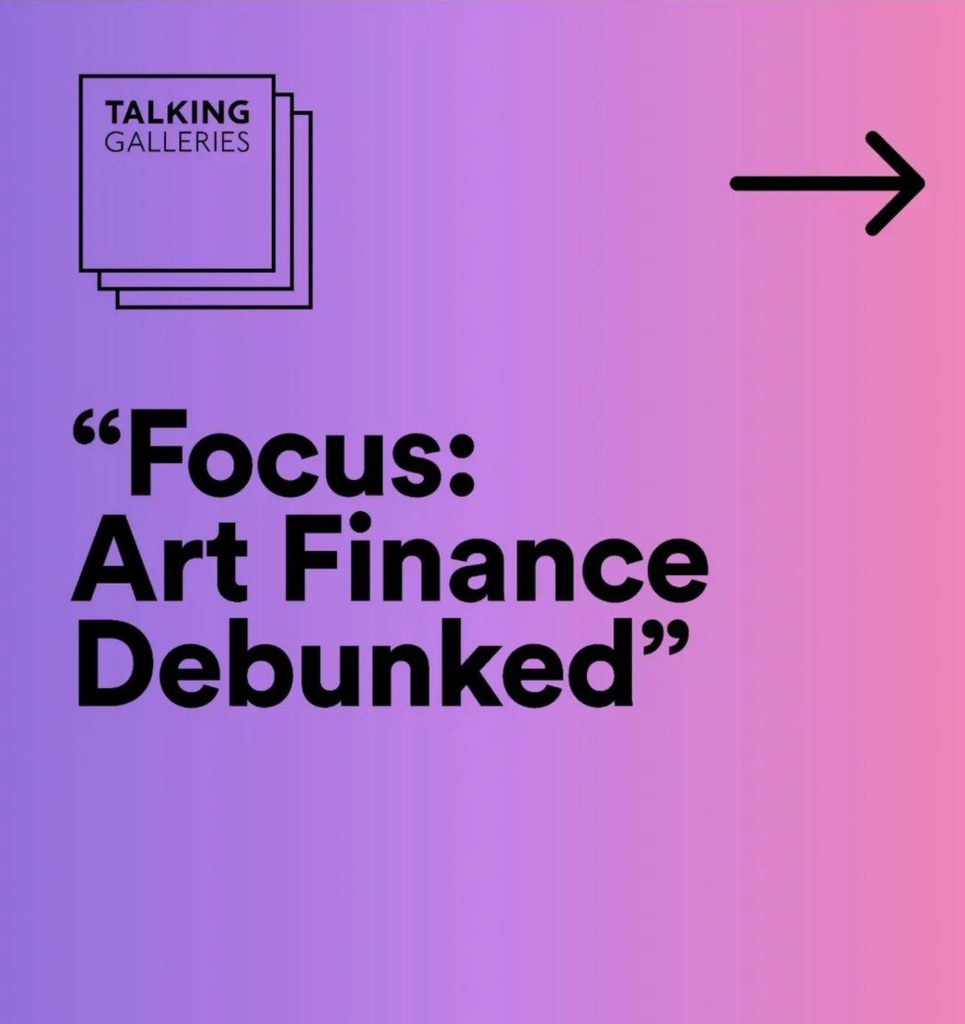 The panel "Focus: Art Finance Debunked" will bring together art experts Jan Prasens, Deputy Chairman of The Fine Art Group, Noah Horowitz, Worldwide Head of Gallery & Private Dealer Services of Sotheby's, and Suzanne Gyorgy, Managing Director and Head of Citibank Private Art Advisory & Finance, in conversation with Melanie Gerlis of the Financial Times to debate art lending and the use of art as collateral.
Are there opportunities for lending against the inventory of mid-level galleries? How do we expand innovative applications of art lending?
Tickets may be purchased by following this link.
Denison Museum in Granville, Ohio is currently hosting Say It Loud, a curated exhibition of the work of contemporary celebrated black artists.
While it's not possible during this unprecedented time to see the exhibition in person, you can experience Say It Loud through a short video filmed at Denison University Art Museum.
"From the collection of Hedy Fischer and Randy Shull, Say It Loud includes the work of world-renowned contemporary black artists who document and challenge dominant historical perspectives and events. The exhibition illustrates the struggles and achievements of African-Americans, with themes focused on ethnic identity, institutional racism, gender, and beauty. Works come from an array of Guggenheim, Whitney, and MoMA artists, including Kehinde Wiley (Obama's official portraitist), Kerry James Marshall, Alison Saar, Trenton Doyle Hancock, Mickalene Thomas, Hank Willis Thomas, and Sanford Biggers."
OUR SERVICES
Offering expert Advisory across sectors, our dedicated Advisory and Sales Agency teams combine strategic insight with transparent advice to guide our clients seamlessly through the market. We always welcome the opportunity to discuss our strategies and services in depth.
Colleen Boyle, Pall Mall Art Advisors' Senior Vice President and National Sales Director, makes an appearance in the true crime art documentary Real Fake The Art, Life and Crimes of Elmyr de Hory. 
The National Arts Club in New York City will be hosting a special filmmakers' screening February 5, 2020. Pall Mall Art Advisors would like to encourage you to register for and attend this special event.
Real Fake: The Art, Life and Crimes of Elmyr de Holy
A Film by Jeff Oppenheim
The National Arts Club
15 Gramercy Park S
New York, NY 10003
February 5, 2020 – 8 PM
Elmyr de Hory was one of the most notorious forgers. He is alleged to have painted thousands of "fakes," many of which still hang in major museums and private collections worldwide. Having eluded prosecution from Interpol, Scotland Yard and other authorities, veteran filmmaker Jeff Oppenheim re-opens the case in this investigative caper that sheds new light on the depth of Elmyr's crimes.
This event is free and open to the public, however an
RSVP is required at nationalartsclub.eventbrite.com.
Pall Mall Art Advisors is pleased to be a sponsor at the National ACTEC 2019 Fall Meeting.
Experienced attorneys come across clients who own art, jewelry and other valuable collectibles from time to time.
In the process of advising clients you probably have asked yourself one or more of the following questions:
How do I achieve the best possible return on the sale of an estate's art, jewelry, wine and collectibles?
Does my client have a varied and complex portfolio of tangible assets that require an IRS compliant appraisal or a monetization strategy?
What is the best strategy to include my client's valuable tangible assets into a philanthropic plan to maximize tax benefits or continue a legacy?
In order to answer these and other questions, we'd like to invite you to stop by the Pall Mall Art Advisors table at the ACTEC 2019 Fall Meeting.
If you prefer to make an appointment with me or one of my colleagues ahead of time, please don't hesitate to reach out to me through the below email address or by phone.
I look forward to meeting you in person.
On September 4th, Freya Stewart will be speaking at The Art Business Conference.
Now in its 6th edition, The Art Business Conference is an annual one-day conference, held in the heart of London. Through paneled discussions and speeches by leading experts in art, business, and technology, the conference provides an informed global perspective on key issues of the art market, and looks ahead to potential future developments.
Freya Stewart will be speaking on the subject of Demystifying Art Finance in conversation with Financial Times reporter Melanie Gerlis. Their session includes,
"Whether you own your own art collection, are an advisor seeking more insight for clients, or if you just want to know more about this rapidly developing market, this 'need to know' expert session will cover the ins and outs of art lending from loan costs and terms to financing for art business."
Read more about The Art Business Conference here.
UPCOMING EXHIBITION
The UC Berkeley Art Museum and Pacific Film Archive will be exhibiting a recent Hans Hofmann work that The Fine Art Group sold on behalf of a client last year. The work shall be included in the upcoming exhibition Hans Hofmann: The Nature of Abstraction from February 27–July 21, 2019.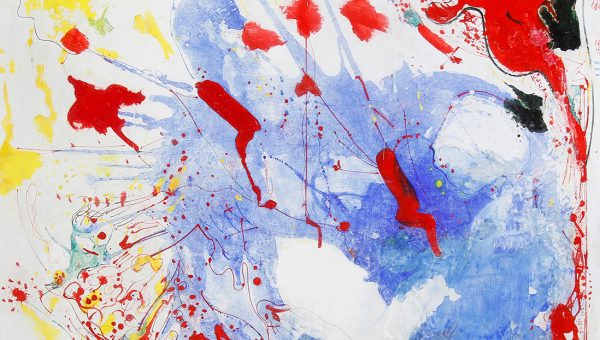 Hans Hofmann
Cataclysm (Homage to Howard Putzel)
1945
Oil and casein on board
51 3/4 x 48 in.
OUR SERVICES
Offering expert Advisory across sectors, our dedicated Advisory and Sales Agency teams combine strategic insight with transparent advice to guide our clients seamlessly through the market. We always welcome the opportunity to discuss our strategies and services in depth.
OLD MASTER EVENING SALE
On the evening of January 30th, Sotheby's New York will be offering a collection of works by female artists from the 16th-19th centuries as part of their old master evening sale.
Among these works is an Angelika Kauffmann, R.A. (COIRA 1741-1807 ROME), Portrait of Three Children, almost certainly Lady Georgiana Spencer, Later Duchess of Devonshire, Lady Henrietta Spencer and George Viscount Althorp.
Pall Mall Art Advisors is proud to represent the collection this Kauffmann comes from, which can be viewed as a single owner sale from January 25th to February 1st at Sotheby's in New York.
Featuring Highlights from The Female Triumphant
Including Masterworks by Rosa Bonheur, Virginie Demont-Breton and Elizabeth Gardner Bouguereau
10 Works by William Bouguereau
Led by Le livre de prix, Unseen on the Market for Over a Century
Exceptional Victorian & British Paintings
Including Works by Sir Lawrence Alma-Tadema and John Atkinson Grimshaw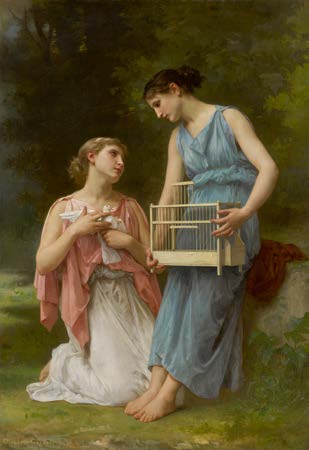 Elizabeth Jane Gardner Bouguereau
Le captive
Estimate: $250,000-$350,000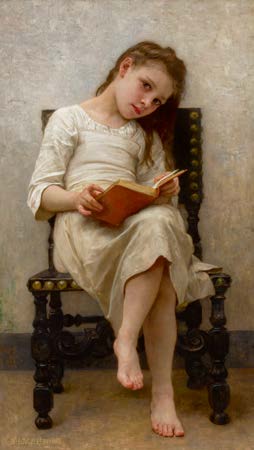 William Bouguereau
Le livre de prix
Estimate: $1-$1.5 million
SOTHEBY'S MASTERS WEEK EXHIBITION
OPEN TO THE PUBLIC ON JANUARY 25, 2019
New York, January 18, 2019
Sotheby's auction of 19th Century European Art on 1 February 2019 will present over 200 works that reflect the rich diversity of artistic production of the period. Paintings by Rosa Bonheur, Virginie Demont-Breton and Elizabeth Gardner Bouguereau are among the highlights from The Female Triumphant – a group of masterworks by trailblazing female artists from the 16th through the 19th centuries, which will be offered across our Masters Week sales this January. The sale is further distinguished by William Bouguereau and Jules Breton's portraits of rural life, Sir Lawrence Alma-Tadema and John William Godward's epic visions on the Ancient world, and Pascal Adolphe Jean Dagnan-Bouveret and Jean Béraud's views of life in the Belle Époque – many of which are from private collections and resurfacing at auction for the first time in over a century.
Open to the public on 25 January, the sale will be presented alongside Sotheby's Masters Week exhibitions.
THE FEMALE TRIUMPHANT: WOMEN ARTISTS OF THE PREMODERN ERA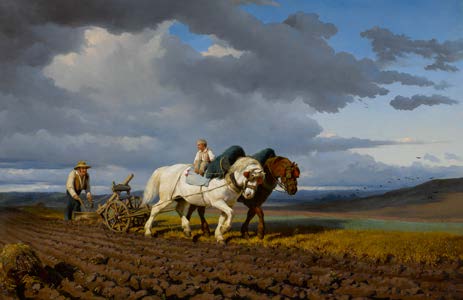 Rosa Bonheur
Le Labourage
Estimate: $80,000-$120,000
In the late nineteenth century, Paris invited innovation, experimentation and boundary breaking, yet the advancements made by women artists in the public sphere were met with challenges. Thanks to their irrefutable talent and perseverance, women certainly found success, as illustrated in the vital careers of the artists featured in The Female Triumphant, including Rosa Bonheur, Virginie Demont-Breton and Elizabeth Gardner Bouguereau.
A precocious talent from a young age, Rosa Bonheur first exhibited at the Salon in 1841. Four years later, she presented Le labourage, and earned a third place medal for its characteristically meticulous craftsmanship and photographic realism (above, estimate $80/120,000). Her achievement not only cemented her as a success, but led to further commissions and ultimately the
French Légion d'honneur, which was presented to her in 1865 and marked the first time a woman received the honor.
Elizabeth Gardner Bouguereau was one of the most accomplished Salon artists among expatriates in mid-nineteenth century Paris and in 1887 had the distinction of becoming the only American woman to receive a Salon medal. In addition, Gardner's personal and professional attachment to her husband William Bouguereau was instrumental in establishing her style and in marketing her work such as La captive, exhibited at the Salon of 1883 (front page, estimate $250/350,000), and Les trois amis (estimate $250/350,000).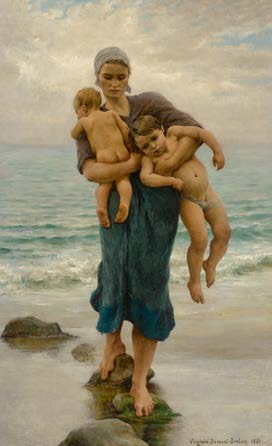 Virginie Demont-Breton
Femme de pêcheur venant de baigner ses enfants
Estimate: $100,000-$150,000
Virginie Demont-Breton enjoyed an artistic upbringing and cultivated her talent from an early age, having trained under her father, Jules Breton, who work is also represented in the auction. Winning Demont-Breton's first medal at the Salon of 1881, Femme de pêcheur venant de baigner ses enfants is the artist's earliest masterpiece, propelling her distinguished career as a painter and as a pioneering advocate for women artists (estimate $100/150,000). In 1894, Demont-Breton was the second woman in France to be awarded the Légion d'honneur and from 1895-1901 served as the president of the Union des Femmes Peintres et Sculpteurs where she was instrumental in the fight to grant women entrance to Paris' École des Beaux Arts.
WILLIAM BOUGUEREAU: MASTER OF FRENCH ACADEMIC PAINTING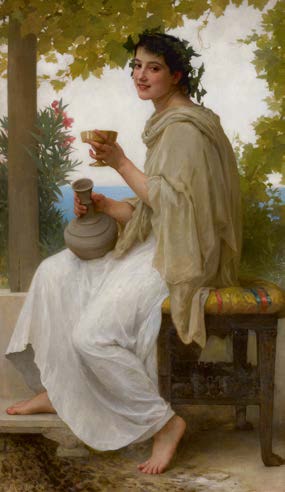 William Bougereau
Bacchante
Estimate: $600,000-$800,000
A selection of 10 works by William Bouguereau will be highlighted by Le livre de prix, one of the finest canvases of the artist's mature period to come to auction (front page, estimate $1/1.5 million). The young girl in the present work is Yvonne, one of the artist's favorite models, who appears in many of Bouguereau's compositions from 1893. Formerly in the collection of Henry May, Vice President and General Manager of the Pierce-Arrow Motor Company, the work has remained in the same family's collection for over 100 years. Known only through a black and white photograph from Bouguereau's studio, its presentation today marks an important and long-awaited rediscovery.
Also featured in the January sale is Bacchante from 1894 (above, estimate $600/800,000). The painting was likely inspired by the mythological subjects favored by many nineteenth century artists, including Bouguereau's English contemporaries Sir Lawrence Alma-Tadema and John William Godward. The woman in the present work, a Dionysian devotee, belongs to a series the artist referred to as "fantasy paintings," a theme that the artist established through earlier works that illustrate Classical narratives.
JULES BRETON: THE PAINTER OF PEASANTS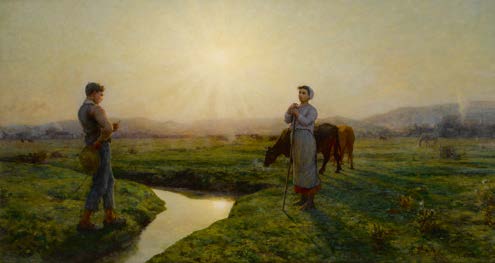 Jules Breton
Le Matin
Estimate: $400,000-$600,000
The January sale features four exceptional works spanning three decades of Jules Breton's career. La Glaneuse is a recent discovery, compelling a renewed appreciation of the pivotal production of the self-proclaimed "painter of peasants'" early oeuvre (estimate $150/200,000). Known for his Realist, rural landscapes populated by shepherdesses, harvesters and gleaners, the atmospheric tour-de-force of Le Matin (above, estimate $400/600,00) received widespread admiration upon its exhibition at the Salon of 1883, while La Falaise's enigmatic subject of a peasant girl looking out to sea has captivated audiences since the late 1870s (estimate $200/300,000).
VICTORIAN & BRITISH PAINTINGS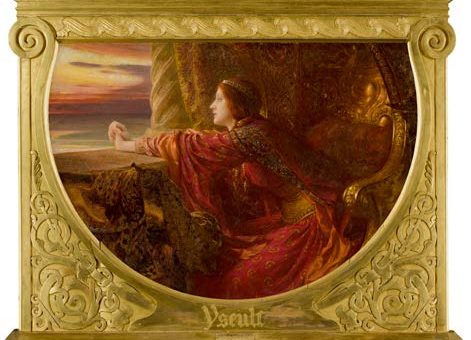 Sir Frank Dicksee P.R.A.
Yseult
Estimate: $1,000,000-$2,000,000
Featured on the sale's catalogue cover is Sir Frank Dicksee's Yseult, which the artist presented at the Royal Academy in 1901 (below, estimate $1/2 million). Inspired by Sir Thomas Malory's Le Morte d'Arthur, the painting depicts Princess Yseult of the White Hands, the wife of Sir Tristram, who gazes out of her window looking for a ship on the horizon.
Female beauty would always be an important element of Dicksee's paintings and his gorgeously decorative single-figure subjects like the present work are among his most celebrated pictures.
Completed in 1922, A Dilettante by John William Godward marks an important rediscovery for the artist, reappearing for the first time in nearly a century (estimate $400/600,000). Regarded as one of his last great paintings, A Dilettante demonstrates Godward's painstaking attention to detail and depicts the artist's vision of idyllic Antiquity.
Painted in 1894, Sir Lawrence Alma-Tadema's jewel-like Past and Present Generations embodies the artist's connection to the antique subjects which he cherished (right, estimate $300/500,000). In addition to painting subtle narratives with emotional depth, Alma-Tadema was known for his diligent sourcing of historical references, such as the marble Roman funerary busts of the balustrade, which are based on precise drawings Alma-Tadema made in the Uffizi in Florence and the Capitoline Museum in Rome.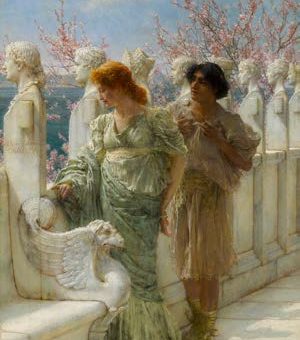 Sir Lawrence Alma-Tadema, O.M., R.A.
Past and Present Generations
Estimate: $300,000-$500,000
The auction also offers an extraordinary oil painting by the great English Victorian-era artist John Atkinson Grimshaw. A prime example of the artist's trademark street scenes throughout the 1880s, A November Morning, exhibits the hallmarks of Grimshaw's mature style, and his atmospheric depiction of the evening and the first light of the morning (Estimate: $200,000-$300,000).
Among the selection of outstanding maritime paintings to be offered is Fresh Winds, High Seas by British artist Montague Dawson (Estimate: $200,000-$300,000).
Sailing on the white-capped ocean, with its sails fully unfurled, the sea spray and sunlight tangible, the monumental canvas of the racing clipper is being offered by The Saint Louis Art Museum To Benefit Future Acquisitions.