BLUE CHIP OFF THE OLD BLOCK
While you might expect that increases in inflation and interest rates would deter art buyers, the Spring 2023 Australian auctions demonstrated that Blue Chip artworks are still commanding top prices. However, the art market appears to have entered a period of selective correction; the ball is now falling much more heavily in the buyer's court.
After several years of rather wild bidding during the boredom of the pandemic, second and third-rate pictures are struggling – people are buying less into just the 'brand' of artists, but rather cherry-picking and dissecting their work.
New Auction Records for Australian Artists
The first auction to hit the block was Deutscher & Hackett's strongly anticipated sale of Important Australian & International Art held in Melbourne, which saw several auction records set including that of an Australian Impressionist painting. The record was broken when their trophy lot, John Peter Russell's Souvenir de Belle-Ile, sold for just under $4 million (including Buyer's Premium), well over the $1.5-2 million estimate. This resounding new auction record (for the Australian artist who holds a unique place in Australian art history as a result of his close association with the European avant-garde and his acquaintance with prominent Impressionism and Post-Impressionism figures) was in part due to the work's unique freshness to the market. The work had remained in the possession of the same family since 1897.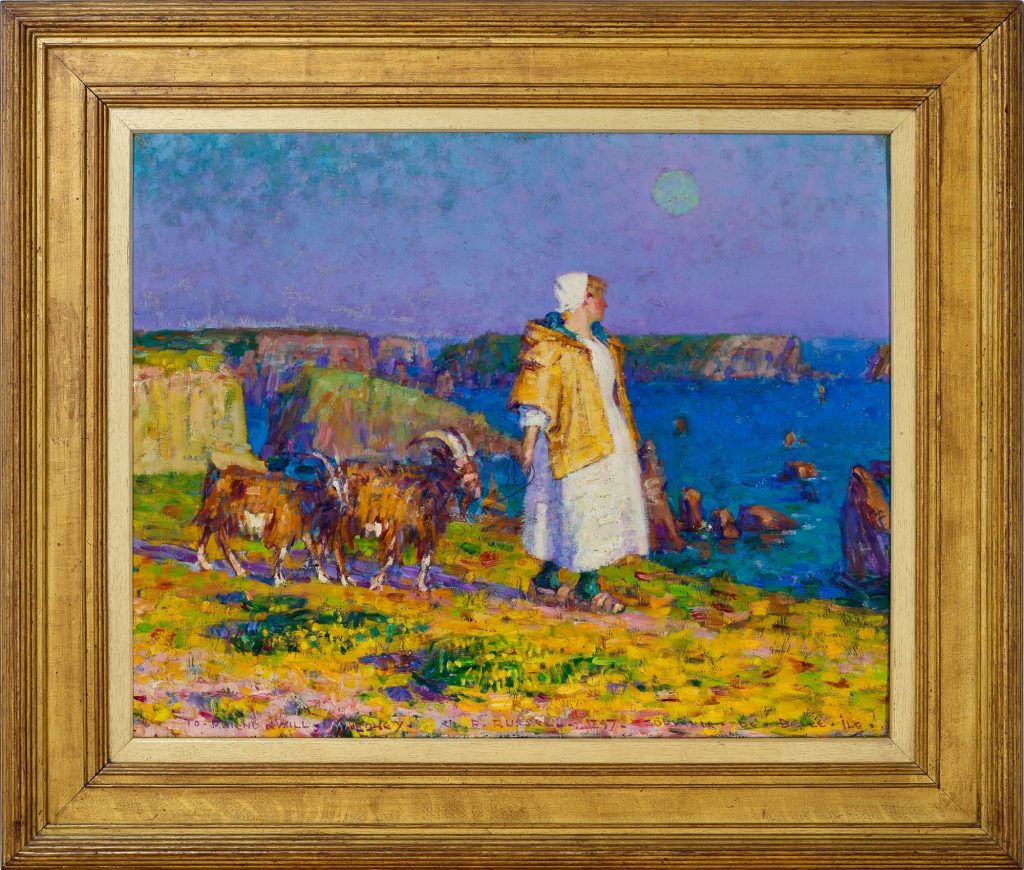 Although the Russell aided the auction's total, making up 25% of the $15.44 million (including Buyer's Premium), there were several other leading pieces, including works from both the Joan and Peter Clemenger Collection and the Krongold Collection. The striking Sydney Nolan piece entitled Early Morning Township made $2.7 million against its $1.5-2 million estimate.
The room witnessed further records broken when Del Kathryn Barton's Of Pink Plantes sold for $527,727 (including Buyer's Premium). Her previous record was held by We Will Ride, a similar-sized work that sold at Smith & Singer in November 2022 and made $466,364 (including Buyer's Premium). While the chimeric goddess attained a new auction record, the sculptural work by Barton entitled More The Her went unsold at $70,000.
Further, unsold lots included John Brack's Seated Nude With Screen from the Joan and Peter Clemenger Collection, which surprisingly failed to find a buyer at $420,000, significantly under its $500,000 – $700,000 estimate.
Although Deutscher & Hackett might blame the success of the Matilda's on their 82% sale rate, it perhaps rather encapsulates the evolving preferences of collectors – quality over quantity.
2023 Auction Trends Continue at Smith & Singer
The trend continued at the Smith & Singer auction held the following week (and whose sale did not clash with the Women's World Cup soccer).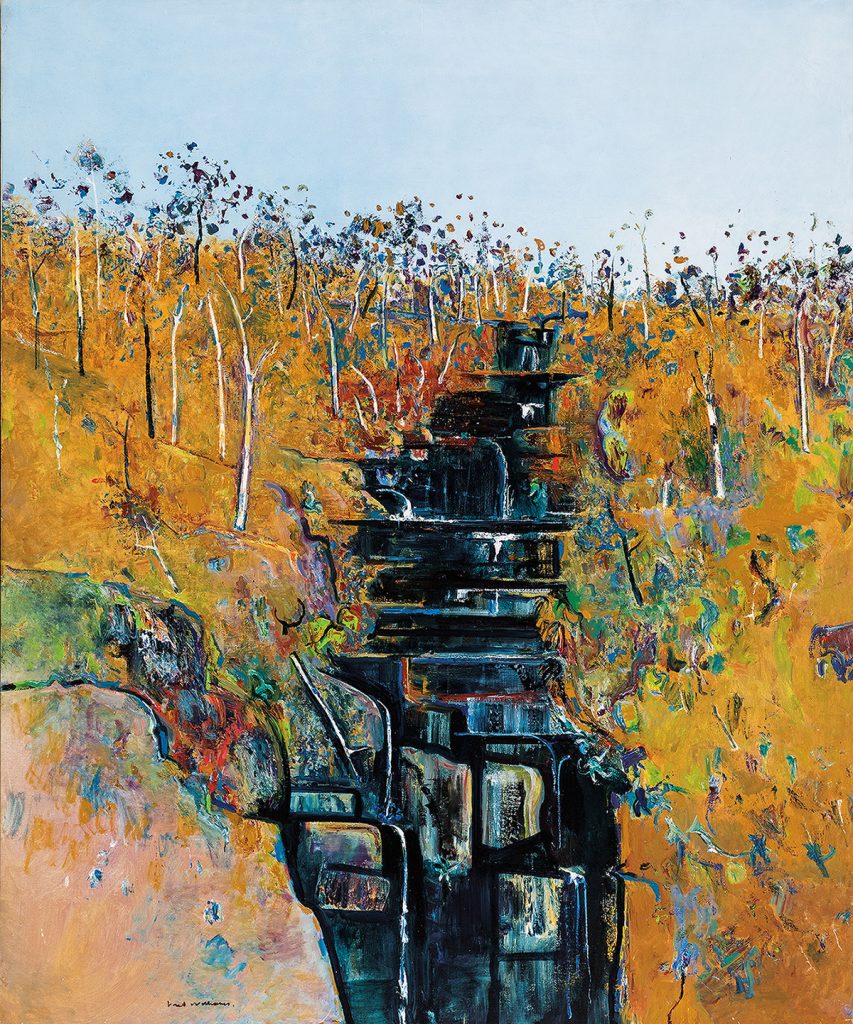 The cover lot, a stellar work by Fred Williams, Mason's Falls, that was estimated at a bullish $2-3 million, saw another record set. The work, one of only six large-scale paintings from this series and also fresh to the auction market, saw a number of bidders both in the room and on the telephone chase the work. It finally sold to a dealer in the room who also purchased the Streetons, Gascoigne, Gruner, a Storrier, and two Whiteley works for $2.6 million hammer, thus achieving the second highest price for a work of art at auction in 2023.
However, the most spectacular result of the evening was the record set for the sculptural work by Joel Elenberg; in fact, it was a record set for an Australian sculpture at auction! The work was heavily fought over by two telephone bidders. The hammer finally fell at $925,000, over double its high estimate ($350,000 – $450,000). The work had previously sold at Sotheby's Australia in 2010 for $192,000 (including Buyer's Premium). Only 41 works have ever appeared at auction, and works by the artist continue to be extremely rare; thus, the desire to secure a work remains high.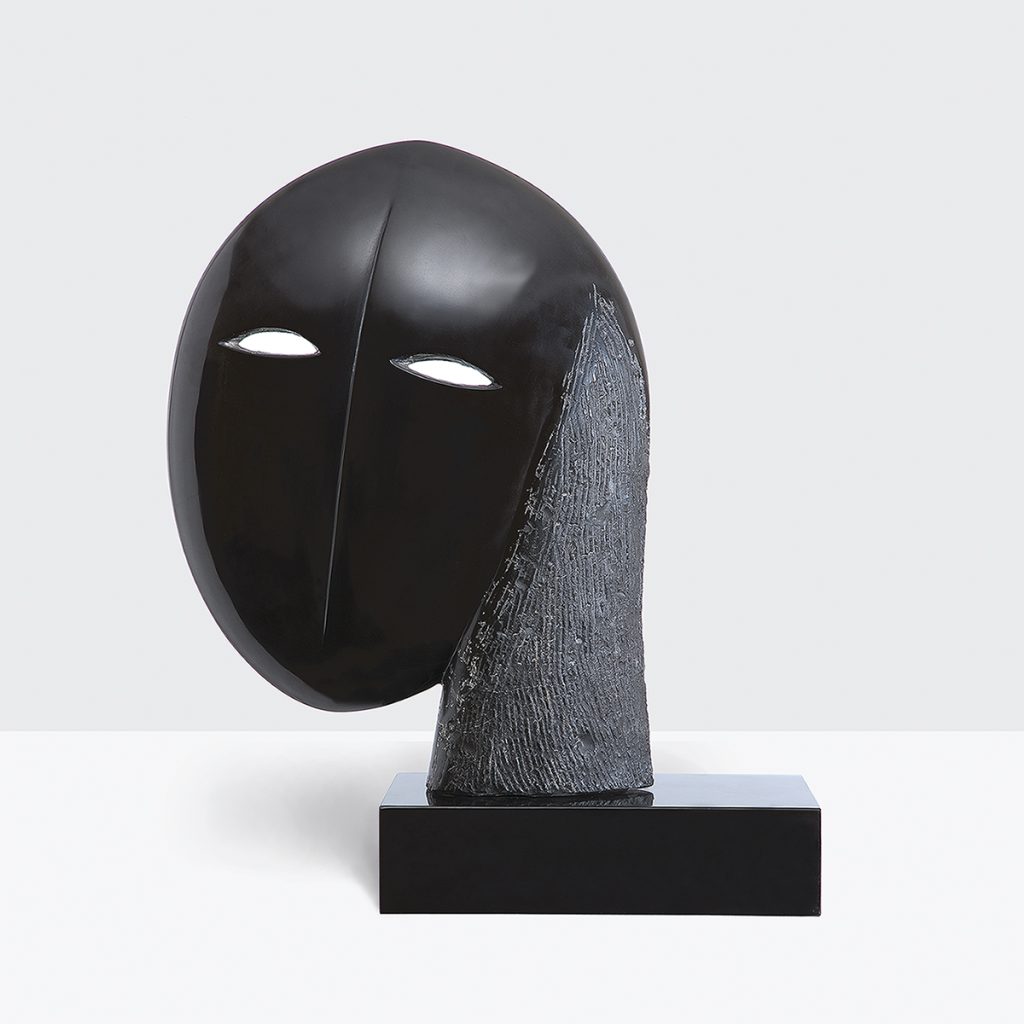 One cannot forget the charming Isobel Rae, Femme Bretone a Jardin Étapeles, which also set a record at $420,000 hammer for a work by the little-known allusive artist.
The sale, however, also had its share of unsold works. The 1967 Charles Blackman, Dreaming Girl, failed to find a home at $110,000, alongside the Sidney Nolan Convict in Landscape, which passed at the same level. Further lower-value works also went unsold towards the end of the evening. The sale total was $11,837,000 ($14,527,228, including buyer's premium), with an 85% sale rate.
Bonhams & Beyond
Following on the success of The Fred and Elinor Wrobel Collection: A Curated Salon that came to market in April, Bonhams conducted the second part of the sale, The Fred and Elinor Wrobel Collection: The Artist's Eye. The sale focused on landscapes, scenes of the harbor, and beach life.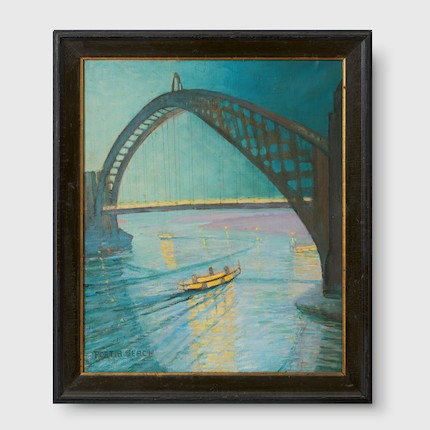 The Wrobels' astute eye, considered approach, and continuing support of women artists were noticeable in the results of the sale. The sale started with a bang, with the View of Sydney Harbour Bridge by Portia Stranston Geach selling for $54,120 (including Buyer's Premium). This was ten times the low estimate of $5,000-$7,000. The two most important acquisitions in the collection, Grace Cossington Smith's Thanksgiving Service and Hilda Rix Nicholas' Children at Mount Annan, Holbrook, did well, with the former selling for $172,200 (including Buyer's Premium) against an estimate of $100,000 – $180,000. And the Nicholas', which was estimated at $60,000-$90,000, was chased all the way up to $159,900, including Buyer's Premium). Both works were closely related to important paintings, held in the Queensland Art Gallery, Brisbane collection, and were fresh to market.
The Wrobels collection included works that were quintessentially part of the Australian psyche, and Sidney Nolan's representation of Ned Kelly entitled Jerilderie encapsulated this completely. The work belonged to a small group of curtain studies created in response to his successful 'second series' Redfern exhibition in 1955. The work depicts Kelly, mounted on horseback, riding into Jerilderie, the location of the infamous bank heist in 1879. The small yet prized work was undoubtedly a highlight of the collection. The work was attractively estimated at $140,000-$180,000, enticing bidding all the way up to $239,850 (including Buyer's Premium)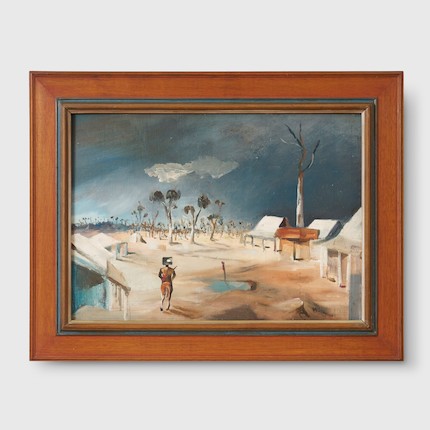 The sale was extremely well covered regarding the number of bidders, with only one work withdrawn and a 90% sale rate by lot.
The success of their single-owner sale did not, however, carry on into their sale of Important Australia Art, perhaps with auction fatigue hitting the room. The sale had a sell-through rate of 61% by lot, with a number of lots failing to find buyers, including the Howard Arkley that had been estimated at $100,000-$150,000. There were still several highlights to the sale, including works from the collection of the late Dr. & Mrs. Jackson. The sale commenced with the sale of the Still Life by Godfrey Miller, sold for $11,685 (including Buyer's Premium) against an estimate of $2,500 – $3,500. The desire for Miller continued with Mountains selling for $29,520, again over double its low estimate.
Works by female artists continued to perform strongly, with the large abstract work by Aida Tomescu fetching $35,670 (including Buyer's Premium) against an estimate of $18,000 – $25,000. And the stunning depictions of Coneflowers and Pears by Margaret Olley that once came from Philip Bacon, making double its low estimate ($60,000-$80,000) selling for $123,000).
Market Uncertainty has Advantages
Amid the sea of change, a window of opportunity may have emerged. Various economic factors may result in an increased focus on asset acquisition, particularly in the art world; however, savvy buyers may just be able to discover attractive price adjustments. Are we seeing a pause in the overheated sellers' market? Time will tell.
As advisors to a vast number of collectors who are looking to invest in fine arts and acquire art as an asset, we feel that continuing to collect during periods of uncertainty presents definite advantages.
RELATED CONTENT
GLOBAL ART SERVICES POWERHOUSE
TFG has maintained an unrivaled track record across the art world for over two decades. TFG helps clients navigate all aspects of the art market, from providing assistance with collection strategies, acquisitions, appraisals, and selling works of art to art financing. This new collaboration with Roger McIlroy adds to the definition of TFG as an art industry innovator now available to meet new market demands in the Pacific region.
Download the full press release here.
Managing a growing collection can prove to be a daunting task for even the most seasoned collector. "How do I keep track of my purchases? How do I coordinate a museum loan or exhibition? When should I get an appraisal? How do I find a conservator that fits my needs?" As a Collections and Inventory Associate, I find the answers to these questions and much more. Working with The Fine Art Group's global team of specialists, we create a bespoke plan for each collection and manage every object with the utmost care.
SERIOUS COLLECTORS NEED PROFESSIONAL COLLECTION & INVENTORY MANAGEMENT
WAYS THE FINE ART GROUP CAN SUPPORT IMPORTANT COLLECTIONS
Inventory Management

Organizing and maintaining a comprehensive inventory of the client's collection, including detailed records of each object, its provenance, condition reports, and relevant documentation. Our team will enter all documents into a collections database accessible to the client, their representatives, and The Fine Art Group.

Appraisals & Valuations

Coordinating regular appraisals and valuations to provide clients with up-to-date information on the value of their collections.

Logistical Oversight

Managing the logistics involved in handling and transporting artwork, including coordination of packing, shipping, and installation, ensuring proper care and adherence to international best practices.

Disaster Planning

Implementing measures to protect the collection from potential risks such as natural disasters, fire, theft, or damage and developing emergency response plans, and coordinating with relevant experts for conservation and restoration in case of an incident.

Museum Loan Advice

Providing guidance and assistance in navigating the process of lending artworks to museums and institutions, managing the logistics, insurance requirements, and legal considerations involved in loan agreements.

Security Consulting

Advising on what protections a collection requires when on display, in storage, or during transportation and assisting in acquiring needed services.

Philanthropic Strategy

Assisting clients in leveraging their collection for philanthropic purposes, offering guidance on charitable donations, art-related events, and collaborations with cultural institutions or nonprofit organizations.

Exhibition Strategy

Working with our specialists to develop strategies and recommendations for exhibiting collections, including curatorial advice, display techniques, and exhibition planning to maximize the collection's visibility and impact.

Introductions to Vetted Industry Experts

Liaising clients with experts related to subjects such as tax planning, conservation, restoration, academic researchers, and scholars.

Art Finance

Supporting through TFG's Art Finance department for temporary finance for further collection development.
RELATED ARTICLES
OUR SERVICES
The Collections Management division at The Fine Art Group, represented by Luke Jacobs as the Collections & Inventory Services Associate for the Americas, aims to provide comprehensive and customized solutions to support clients in managing their collections effectively.
MAJOR WEATHER EVENTS AND YOUR VALUABLES
El Niño 2023 is here, according to the US National Weather Service. While this natural weather phenomenon could make the Atlantic hurricane season below average, that doesn't mean you have nothing to worry about. The United States is experiencing record heat waves, flooding, and forest fires. El Niño could cause further significant weather events in the winter, bringing heavy precipitation to Southern California and the US Gulf states (Texas, Louisiana, Mississippi, Alabama, and Florida). That translates to storms, flooding, and in California, mudslides.
Some insurance companies pulling out of states like California and Florida have complicated the position some collectors find themselves in.
YOU HAVE TIME TO PREPARE IF YOU ACT NOW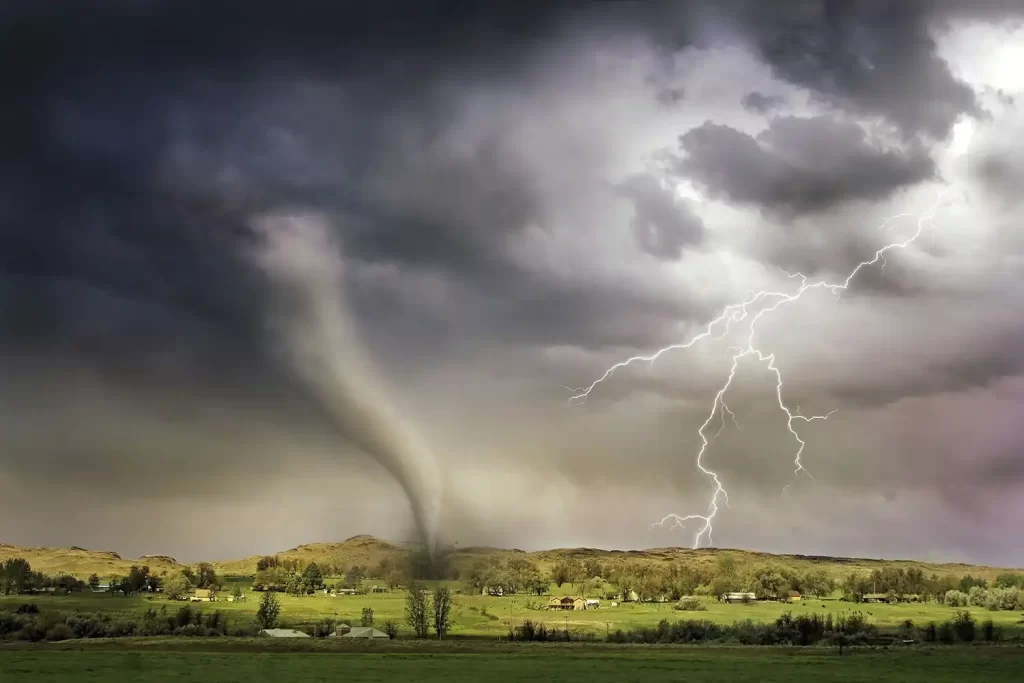 Major weather events like hurricanes, floods, and wildfires can pose significant risks to your art and valuable possessions. Ensuring they are adequately insured and properly documented is crucial in safeguarding your investments.
We highly recommend calling your insurance broker to verify insurance coverage for all tangible assets. Determine exactly what insurance you have, especially flood insurance. Most property damage caused by weather events results from strong winds, heavy rainfall, and storm surges.
HOW TO REDUCE RISK & LOSS FROM MAJOR WEATHER EVENTS
STEPS TO TAKE BEFORE NATURAL DISASTERS
UNDERSTAND THAT IT CAN HAPPEN TO YOU

With the escalated risk of natural disasters in recent years, managing risk to a collection has become a top concern for many collectors in high-risk areas. In addition to threats such as wildfires, hurricanes, and tornadoes, collectors must also prepare for unexpected events like a pipe burst or an electrical fire. In these unfortunate circumstances, unbeknownst to most, the owner is responsible for establishing their belongings' value and comprehensive inventory. Therefore, proper inventory management and up-to-date appraisals are the crucial first step to prepare for the unexpected.

VERIFY YOUR INSURANCE COVERAGE

Discuss insurance coverage with your broker. Review your policy for costly gaps in coverage.

If moving any fine art, verify that your collection is insured during transit. Some insurance companies have a waiting period before activating policy changes, so plan ahead.

Consider obtaining specialized coverage, such as fine art insurance or additional riders, to ensure comprehensive protection. Evaluate factors like coverage limits, deductibles, exclusions, and policy terms to guarantee sufficient financial reimbursement in case of damage or loss.

DOCUMENT YOUR ART, JEWELRY & OTHER VALUABLES

What do you have? Where is it? What did you pay for it? Do you have a recent Insurance Appraisal?

Update your inventory with photographs and copies of your receipts. Outdated appraisals and incomplete inventories can leave a collector scrambling to piece together information and significantly underinsured. With the burden of proof ultimately falling into the owner's lap, it is clear why all successful asset evacuation plans must begin with inventory management and understanding your collectibles' retail replacement (insurance) value. The Fine Art Group appraisal and collection management team will work with you to conduct a complete inventory audit and ensure that the insurance values are current.

HAVE A PLAN TO RELOCATE YOUR TANGIBLE ASSETS

Establish a plan to relocate valuables. Select a reputable fine art shipper to move valuables to a predetermined secondary location out of the path of the storm, preferably a vetted art storage facility. The Fine Art Group can assist clients in preparing evacuation plans ahead of extreme weather events.

For clients in states where insurance companies are pulling out, evacuation plans are even more crucial to safeguarding their assets.

THE AFTERMATH: DAMAGE & LOSS

In the event of damage or total loss to personal property, a Damage & Loss appraisal can be conducted. The Fine Art Group's Damage & Loss Appraisals include:

– Retail replacement value (RRV) before and after damage
– Condition Analysis
– Conservator recommendations and cost quotes
– Diminution in value due to the damage and subsequent restoration
– In the case of a total loss, our in-house advisors will assist in replacing the object
FURTHER INFORMATION
OUR SERVICES
Understanding value is the cornerstone to effectively managing a collection – and at The Fine Art Group, this understanding enables us to work as trusted fiduciaries for our clients and their objects. We are experienced in providing appraisals for various purposes and are specialists in unique and complicated appraisal scenarios.
8 Ways The Fine Art Group Can Assist Clients Selling Luxury Wearables
THE JEWELRY AGENCY PROCESS
What do you have and where is it?

All families have jewelry and watches, whether we realize it or not. Typically, a family has jewelry in the family vault, and the age-old adage applies: 'Out of sight, out of mind.' My own family is guilty of this.

Your grandmother's natural saltwater pearl necklace likely resides in the vault with grandfather's Patek Philippe pocket watch and perhaps a colored gemstone of important origin or even a few gold coins. Ask questions about the family legacy and better understand the collective priorities.

Are you sure you want to sell?

The first question should be whether the piece(es) will continue to be worn. If the family members feel they will be wearing and enjoying the articles, please let us know, and The Fine Art Group will be happy to discuss the process of a retail replacement valuation (otherwise known as an insurance valuation).

However, if family members are not interested in keeping and wearing the pieces, we highly recommend discussing the works with our teams and obtaining a better market overview. We can discuss which ends of the market have the most traction with buyers on the secondary market (for example, auction market or private sale through The Fine Art Group).

How do you know what auction house is appropriate for your assets?

I genuinely enjoy counseling our clients through the sale process. We begin by finding the right auction house. Not all auction houses are created equal, and, most importantly, the big two (Sotheby's and Christie's) might not always be the most appropriate fit for the piece or collection.

Our team will explore the options with you, finding the most robust buyer pool available, and determining which firm has proven to hold a market share for these exact pieces. We want your pieces to shine and be as unique to those bidding as they are to you!

Your sales venue is picked, but what other details need to be explored?

Negotiating sale terms for these highly emotional assets that our families possess can be a delicate dance.

I like to explore not simply sale commissions but which end of a sale season might be best for the jewelry or watches (holiday season vs. early fall or late spring can make a difference).

For example, does the Van Cleef and Arpels Alhambra necklace come with the original boxes and are in good condition? If the answer is yes, let us consider taking it to an auction before the holiday season, when bidders may be more keen on bidding an extra increment (or two or three) on this piece to have it available for the gifting season.

How does the sales venue intend to advertise your assets?

We have found that this needs to be addressed when reviewing results of clients who decided to go through the sale process alone. If the consignor agrees it is essential, we can make requests before the sale. Even placement within the order of an auction can make a difference in the price realized on the day of sale.

I like to use the example of the full jewelry 'suite.' Assume that your mother purchased her jewelry in full parures (suites or sets) from Cartier in the early 1990s. Today's collectors do not typically buy a complete matching set of ear clips, bracelets, or necklaces with brooches or rings, even though they once did so. Most bidders want one, two, or three pieces out of a parure (traditionally, there are as many as five) but likely do not need all of them. Personally, I adore earrings and bracelets but would probably not wear the necklace or brooch. Ideally, if the suite is broken up, it often requires the bidders keen to keep the suite together to spend a little more to keep the parure together. At the same time, this requires the bidders who only want a single piece (or two or three) to bid higher on the exact items they will cherish and appreciate daily.


The Fine Art Group's Pre-Sale Concierge Services

It can be hugely disappointing, but not unusual, to hear from a client after the sale, "I would have sold it for that…" after the piece goes unsold.

The Fine Art Group team checks in and offers updates leading up to and during the sale exhibition and on auction eve. Consignors should always have a market check before the auction to determine what 'pre-auction' interest might look like.

I have often had clients who would have benefitted from understanding who has seen their pieces and how the reception may have been. If there is concern that the jewelry or watch may fail to find a happy home, the client should know and be offered the opportunity to amend the reserve price appropriately if needed.

Conversely, if you are happy to have a piece come home, we also want to negotiate that.

What are extended payment terms?

Many auction houses have a special list of highly vetted clients who have been offered the opportunity to pay on 'extended payment terms' (EPTs). This means the payment may occur in increments rather than a single lump sum approximately 40 days from the date of sale.

I want to say again: this exceptional group of bidders may review the sale and request payment terms ahead of the day of the auction that falls outside the typical period of 'full payment.'

This request is typically an excellent sign for the consignor. It means that the potential bidder(s) know that they may need to 'reach' financially on the day of sale and has the means to do so if offered the flexibility to pay in three partial payments.

More often than not, I counsel the consignor to take these terms since I know the vetting process well, and it is highly stringent. Most importantly, successful bidders with these terms are only allowed access to the pieces once they pay in full. It remains in the care of the auction firm until payment has been settled.

Delivering the happy news.

I love sale days, either at auction or in private sale. It is always a victory, even in the most modest of consignments.

It is an honor to be included in this experience. Our team members understand the delicate emotions surrounding selling family heirlooms and prized possessions for collectors and family members. Shepherding your most cherished assets through the sale process is crucial to you as the seller, and I promise I am there with you every step.
RELATED CONTENT
OUR SALES AGENCY SERVICES
The Fine Art Group's dedicated Agency team can add significant value through seamless sales management, financial reporting and marketing optimization.
We take care of every detail of the sale process, from initial valuation all the way through to post-sale reporting and analysis, ensuring that the client communication and involvement is tailored throughout.

See our Sales Agency Case Studies to learn more about our services.
Whether you are a collector who wants to sell a few pieces, an executor faced with the fiduciary duty of monetizing an estate, an heir who has inherited pieces they don't want or need, or an institution deaccessioning pieces that no longer fit the mission – the process can be daunting, complex, and even emotional. Having an independent advisor by your side to guide you through the often-complex sales process can ensure successful results.
Kerry-Lee Jeffery, Senior Director of Sales Agency & Advisory at The Fine Art Group, offers 10 reasons to work with an advisor for a successful sales process.
10 REASONS YOU NEED AN ADVISOR WHEN SELLING ART, JEWELRY & OTHER VALUABLE COLLECTIBLES
TANGIBLE ASSETS & SELLING SMART
What do you have? 

Begin by identifying what you have and understanding the market value of the items.

When is the best time to sell?

Learn as much as you can about the art, jewelry, and collectibles markets. Your chance of selling successfully largely depends on the market's current demand as well as other contributing factors such as an increased focus on an artist's work due to a retrospective exhibit, a world record etc.

How do you determine the best venue for sale?

Is it better to sell at a specialized sale at a large international auction house or will a regional auction house have better results? Even selecting between the different departments of an auction house is crucial; one house may have a stronger American Art department but a weaker jewelry department. In addition to venue and department, it is also important to choose the best geographic location. Should a luxury watch collection sell in New York, Hong Kong or London?

Are estimates accurate?

It is important to have an understanding of the true market value of the asset and allow the auction estimate to serve as a tool to generate competitive bidding.

Are fees negotiable?

Everything is negotiable when selling tangible assets. Be open to negotiations on pricing, fees, logistic costs and terms. 

How can an auction house promote your work?

Discuss with the auction house the catalogue description and positioning of your lot in the context of the sale. Will it have a prominent place during the exhibition?

Have you considered transport restrictions?

Depending on the work and its location, its transport may be subject to cross-border trade restrictions (for instance, works made of ivory or exotic skins on handbags require special export licenses). It is also important to use established movers who specialize in art, jewelry and valuable collectibles.

Do you have insurance?

You can keep your valuable objects insured on your home owners insurance policy until the sale occurs.  If you do not have the items insured on your homeowners policy then the auction house can also provide insurance.

It is important to read and scrutinize the terms and conditions on the sales contract.

Seller's beware – there can be a range of terms contained in a contract and you want to make sure that you understand all the conditions prior to entering a legally binding agreement with an auction house. 

It is important to work with an advisor on the sales process.

By seeking the guidance of an independent advisor, you'll be well-prepared to embark on a successful selling experience.
OUR SALES AGENCY SERVICES
The Fine Art Group's dedicated Agency team can add significant value through seamless sales management, financial reporting and marketing optimization.
We take care of every detail of the sale process, from initial valuation all the way through to post-sale reporting and analysis, ensuring that the client communication and involvement is tailored throughout.

See our Sales Agency Case Studies to learn more about our services.
KATE WATERHOUSE EXPLAINS THE LAB GROWN DIAMOND MARKET
There has been a deluge of advertising and conversation lately around the phenomenon of the "lab grown diamond (LGD)," also known as "lab created diamonds," "engineered diamonds," "cultured diamonds," and even "eco diamonds." But what are we purchasing precisely, and in practical terms, what should we consider before buying? Most importantly, should jewelry collectors be buying lab grown diamonds at all?
What EXACTLY IS A LAB GROWN DIAMOND?
The advertising is correct: A lab grown diamond is chemically a diamond and not a synthetic such as cubic zirconia or moissanite (both of which can yellow over time or become cloudy with age). Using a small sample of a natural diamond and adding a process such as High Pressure High Temperature (HPHT, which has been on the market for decades for other diamond purposes and treatments) or Chemical Vapor Deposition (CVD), it was discovered that a diamond could be "grown" within the lab.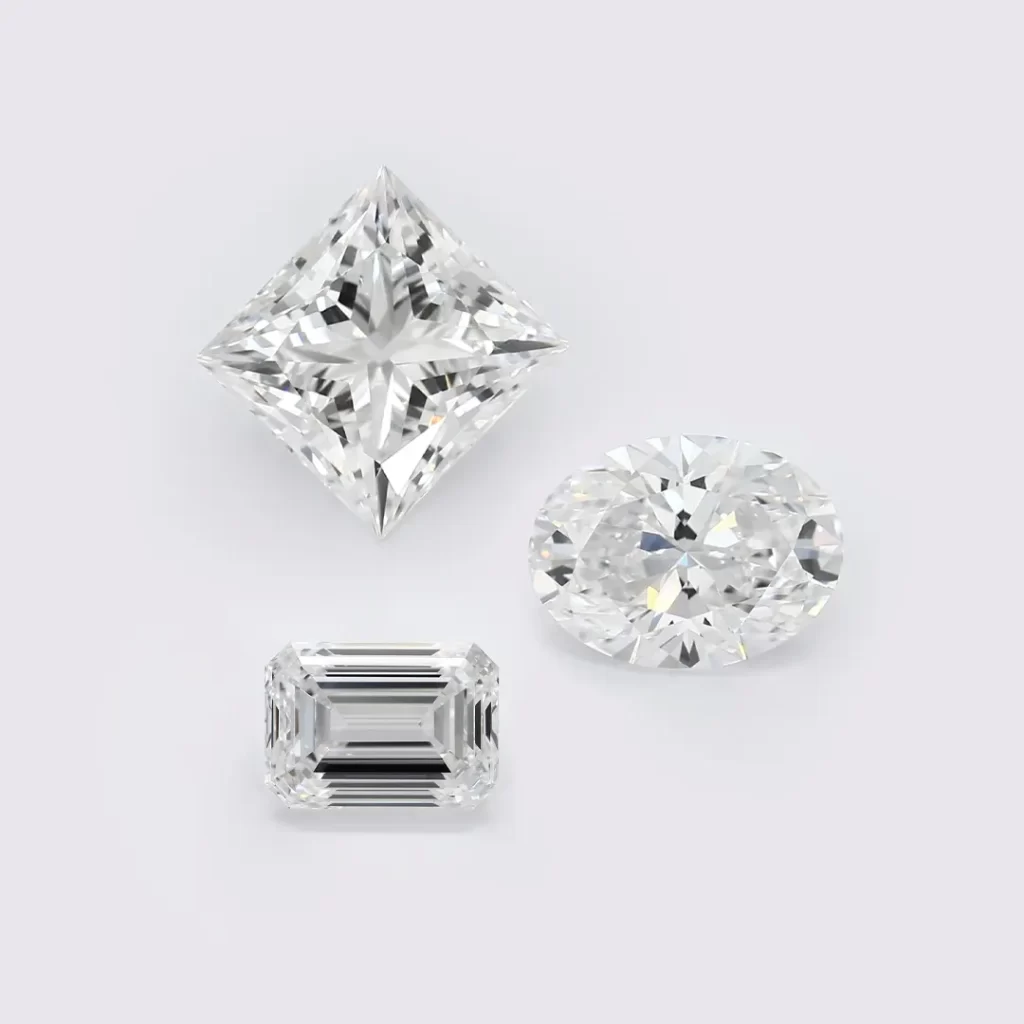 It is worth confirming that lab grown diamonds have similar characteristics to natural diamonds. However, a buyer would still want and must be mindful of color, clarity, cut, and potential fluorescence. Like with a natural diamond, these characteristics will also affect the value (i.e., a lower color and clarity grading).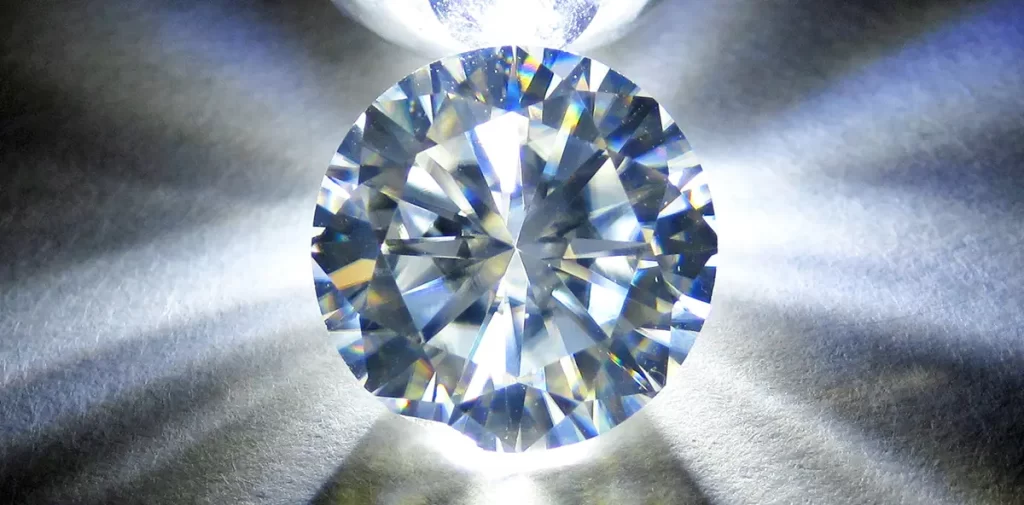 The difference is that LGB diamonds are not created by nature's magic process occurring over millions of years but could be a "quick fix" for those looking for an affordable diamond option.
HOW ARE THEY VALUED: LAB GROWN DIAMONDS VS NATURAL DIAMONDS
When we are exploring beyond natural diamonds, consideration should be given to the LGD market; however, only if we appreciate and realize that the LGD is not a natural diamond.
Understanding the differences between these categories is essential because natural diamonds are valued based on their rarity and the current market trading price. The lab grown market does not yet have the historical trading charts to watch the long-term growth and contraction and thus should be approached and considered for purchase with caution, knowing that the future is entirely unknown and currently unregulated.
COMPARABLE MARKETS: NATURAL VS CULTURED PEARLS
We could discuss a different example where the product looks, smells, and acts like a genuine product. One immediate example is the natural saltwater pearl vs. the cultured pearl.
Authentic saltwater pearls develop within a mollusk (oyster) through a natural process. In contrast, a cultured pearl develops when a shell bead or natural irritant is introduced to the mollusk. The culturing process creates layers of luster (known as nacre) over years of care to produce the beautiful, cultured pearls we adore. By default, the origin story of those pearls has taken a different path to create a gem with which we are so familiar, and the buying public is comfortable with this category.
The issue with a lab grown diamond is similar. However, the difference is that instead of a cultured pearl being crafted on a farm, the LBD is created by technicians in a lab. The origin story differs from a diamond created by nature's forces and thus is likely to effect the long-term potential value.
WHEN YOU SHOULD CONSIDER A LBD OVER A NATURAL DIAMOND
Many retailers will suggest that deciding what kind of diamond to acquire depends on what one can afford. A 2-carat lab grown diamond will cost approximately $2,000, while a natural diamond will cost upwards of $20,000 for the same weight, color, and clarity. In addition, some will try to encourage you to think "carbon neutral" or conflict-free. The answer to this lies entirely in the intended use.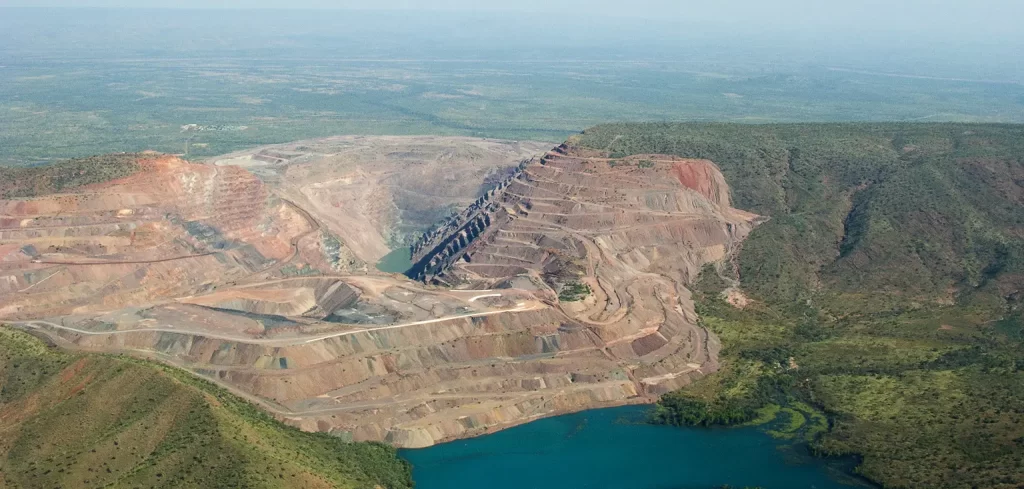 VINTAGE & SECONDARY DIAMOND MARKET: SUSTAINABLE CHOICE WITH LONG-TERM VALUE
For those interested in sustainability, I offer the example of the secondary market to solve the problems of carbon neutrality, conflict-free, and affordability. I have had the pleasure of putting many brides into beautiful, vintage diamonds purchased privately or at auction.
The result is a purchase with an intrinsic value that has stood the test of time for generations, an addition to one's portable wealth portfolio with historical data and fewer unknown factors in the general jewelry and gem marketplace.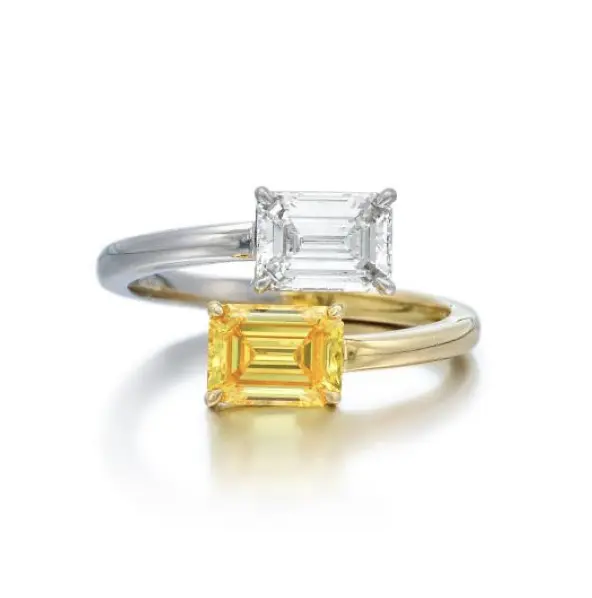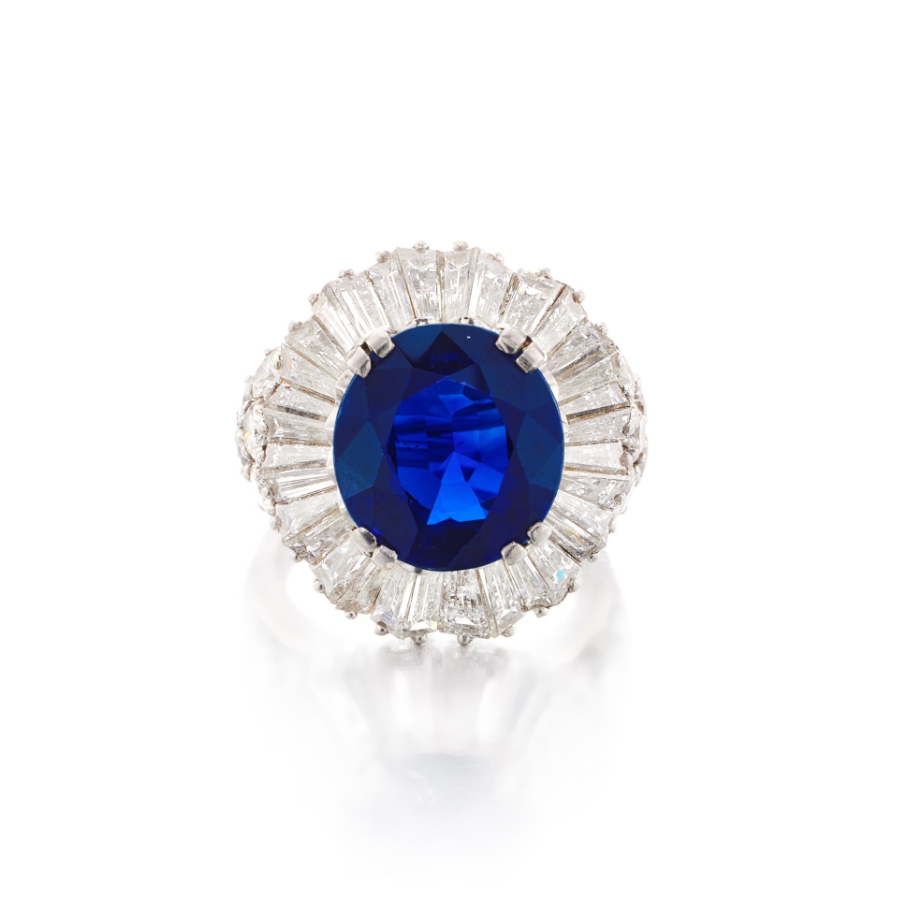 However, if your goal is to purchase a large, attractive, and chemically identical diamond without concern for long-term financial viability, then the LGD market could be a good option for you.
Technology will evolve, and LGDs will continue to exist, as has the NFT, cultured pearls, and synthetic sapphires or rubies. But as with all of the above, jewelry advisors will continue to monitor the markets appropriately, recognizing that many lab grown diamond retailers have already begun to discount these goods. The market continues to stabilize, and new retailers will enter lab grown gem space.
I will end with a reminder to consumers to consult a jewelry advisor before any large diamond purchase. A jewelry advisor will clarify any confusion between the markets and assist you in better understanding your long-term financial goals related to your jewelry collection.
RELATED CONTENT
OUR SERVICES
Offering expert Advisory across sectors, our dedicated Jewelry Advisory Team combine strategic insight with transparent advice to guide our clients seamlessly through the market. We always welcome the opportunity to discuss our strategies and services in depth.
Originally published on Tiger21.com, May 31, 2023
---
ANITA HERIOT DISCUSSES ART INVESTMENT & THE STRUCTURES AVAILABLE TO COLLECTORS
Investing in art has become an increasingly popular way to diversify investment portfolios. Over the last 10 years – apart from the disruption during the Covid pandemic – the art market has consistently outperformed the S&P 500.
However, post-Covid, the art market declined less than the anticipated 22% in 2022. In the second half of the year, it bounced back to stronger than pre-pandemic levels. This proves that the value of art is not necessarily subject to the same fluctuations as the global economy. Hence, it can be used as a sound hedge against inflation and recession.
Further to the potentially high returns (the average annual return across all The Fine Art Group's investments is 14%, versus the average annual return of 8.9% on the S&P 500), investing in art can be a means to support local and global cultural institutions, to pursue the passion of collecting, and to establish a legacy. For more on creating a legacy through art collecting, read our blog.
What type of art should I invest in?
For investors, the right piece of art is critical to a positive return. In recent years, the market has seen a shift towards contemporary art. Works by emerging and mid-career artists are gaining popularity and driving up sales. In 2020, contemporary art accounted for 55% of total sales, up from 49% in 2019.
Returns rely heavily on purchasing the right artwork – the right artist, subject matter, condition, size, and countless other criteria. Advisors can help investors navigate the market to source the right artwork, negotiate optimal prices, arrange tax-efficient storage as required, and eventually purchase the piece. For key criteria to consider when investing in art, click here.
Different Investment Structures for Investing in Art
In recent years there has been a surge in the number and types of structures available through which to invest in art. An art advisor, especially with experience in the art investment space, can be very well placed to guide investors. They not only provide due diligence on the investment structure, but offer a more granular level of advising on the artwork and the price level at which it is purchased.
Art Funds
Art funds are investment vehicles that allow investors to pool their money together to buy art. These funds are managed by professional investment managers who have expertise in the art market. Art funds can provide investors with access to a diverse range of artworks, as well as provide professional management and expertise. However, they often require high minimum investments and charge high fees due to the requirements to have audits and general partners overseeing the fund.
Private/Direct Investment
Private accounts are managed by individual investors (or their advisors) who buy and sell art on their own. This art investment method requires a significant amount of expertise and knowledge of the art market, as well as access to private auctions and galleries. Private accounts can provide investors with greater control over their art investments. However, they also require a substantial amount of time and effort. An advisor can alleviate the requirement for the investor themselves to source, negotiate, and carry out due diligence on every artwork.
Fractionalization
Fractionalization allows investors to own a portion of a larger artwork. This can provide investors with access to valuable works that they may not be able to afford on their own. Fractionalization can also allow investors to diversify their art portfolios, as they can invest in multiple artworks with smaller amounts of capital. However, fractionalization can be complicated, and fees can be high.
Co-Investment
Co-investment allows investors to pool their money together to buy a single artwork. This can provide investors with access to larger, masterpiece artworks that they may not be able to afford on their own. Co-investment can also allow investors to share the risks and rewards of an investment with others. However, like fractionalization, co-investment can be complicated and does require legal expertise to set up.
How To Invest Sensibly in Art
With the influx of players into the art investment market and greater choice for the investor also comes an increasing number of pitfalls for investors to navigate. Read our tips on how to buy art like an expert, and mistakes to avoid, here.
For investors wishing to pursue investment themselves — via a private/direct investment — it may be prudent to find an advisor who can provide thought-leadership, education, and access in the art market, a notoriously opaque market to penetrate.
RELATED CONTENT
---
Learn, Access, Connect: TIGER 21 Members gain access to expert insights from global thought leaders at the top of their field. For more on the TIGER 21 Member Experience, click here.
Nothing contained in this article shall constitute, or should be construed as, constituting investment advice or a recommendation by any of the authors, "Anita Heriot" her company, "The Fine Art Group," or TIGER 21.
THE FINE ART GROUP EXPANDS REACH TO AUSTRALIA AND NEW ZEALAND
The Fine Art Group is the largest art advisory company in the world. Its new alliance with Australian-based Roger McIlroy takes its reach into the Pacific region as McIlroy accepts position as Chairman, TFG, Australia and New Zealand.
TFG Founder and CEO, Philip Hoffman says, 'Roger has achieved an international reputation for excellence in the art world and is one of the most trusted individuals in the field. His experience, knowledge and extensive global networks make him the ideal new TFG senior resource in the region and we are delighted to have him join the team'.
Roger's successful 30-year association with Christie's led to the establishment in Australia of his leading independent art advisory business. Equally recognized for his expertise in the fine art auction room, Roger will continue his prominent role as head auctioneer of Deutscher+Hackett, Australia's top auction house.
ART CONTINUES GLOBAL GROWTH AS ALTERNATIVE ASSET
This exciting new collaboration between TFG and Roger McIlroy reflects the global growth of art as a recognized alternative asset. TFG is the first international art group to respond to this shift and to move into Australia and New Zealand, providing unrivalled service and access to all aspects of the international art market. This development follows TFG's expansion into Asia through a joint venture with former Sotheby's executives Patti Wong and Daryl Wickstrom, and their collaboration with preeminent New York art advisor Allan Schwartzman and his team at Schwartzman&.
In Australia and New Zealand, Roger McIlroy will work in association with TFG Vice President, Leticia Hoffman, a member of TFG since 2014. With over a decade of experience in the art world, Leticia has handled some of the world's finest artworks, gemstones, and jewels. Notably, Leticia aided with the sale of the Cartier 'Sky Blue Diamond' for $18 million.
With their combined skills and expertise, Roger and Leticia will continue to deliver private and corporate clients informed advice for the management, building, care and development of their art and tangible asset collections. Roger's and TFG's international alliances provide unrivalled leverage, offering Australian clients premium opportunities to sell, buy and secure finance across diverse categories within the art market.
Roger and Leticia will be supported by a team of 80 specialists and advisors from around the world, covering virtually every type of collecting category and available to provide ready assistance.
GLOBAL ART SERVICES POWERHOUSE
For over two decades, TFG has maintained an unrivalled track record across the art world. TFG helps clients navigate all aspects of the art market, from providing assistance with collection strategies, acquisitions, appraisals and the selling of works of art, through to art financing. This new collaboration with Roger McIlroy adds to the definition of TFG as an art industry innovator now available to meet new market demands in the Pacific region.
Download the full press release here.
The Fine Art Group has made grand strides to grow dramatically over the past year. Following our successful expansion in the United States in 2021, the company has continued to increase international outreach and further consolidated its position as the global leader for collector services including Advisory, Art Finance, Sales Agency, Investment and Appraisals.
Beginning in January 2023, we announced an expansion into Asia through a joint venture with Patti Wong and Daryl Wickstrom. Patti Wong & Associates is a new Hong-Kong based art advisory firm that will focus on the most significant collectors in the region and service their needs across multiple categories. Along with this investment, we expect our partnership to create exciting opportunities in both the art and finance world for our existing and new clients.

After COVID-19 swept the nation, 2022 found strength again in the global art market as businesses began to once again bloom. Sotheby's, Christie's and Phillips repeatedly posted record breaking figures, and the two largest art fair franchises, Art Basel and Frieze, both opened successful new editions in Paris and Seoul, respectively.
TEN ART MARKET PREDICTIONS FOR 2023
1. Amidst macro-economic uncertainty, conservatism will prevail in the auction market with greater sobriety in the ultra- contemporary category.
2. Long overdue appreciation of female artists and artists of color in the market will continue, with galleries striving to represent older or deceased artists who have been historically underrecognized.
3. NFT's will remain an intriguing value proposition for more adventurous collectors but with far stronger legal regulation and newfound insurance policies. The days of the 'Wild West' NFT world will dissipate.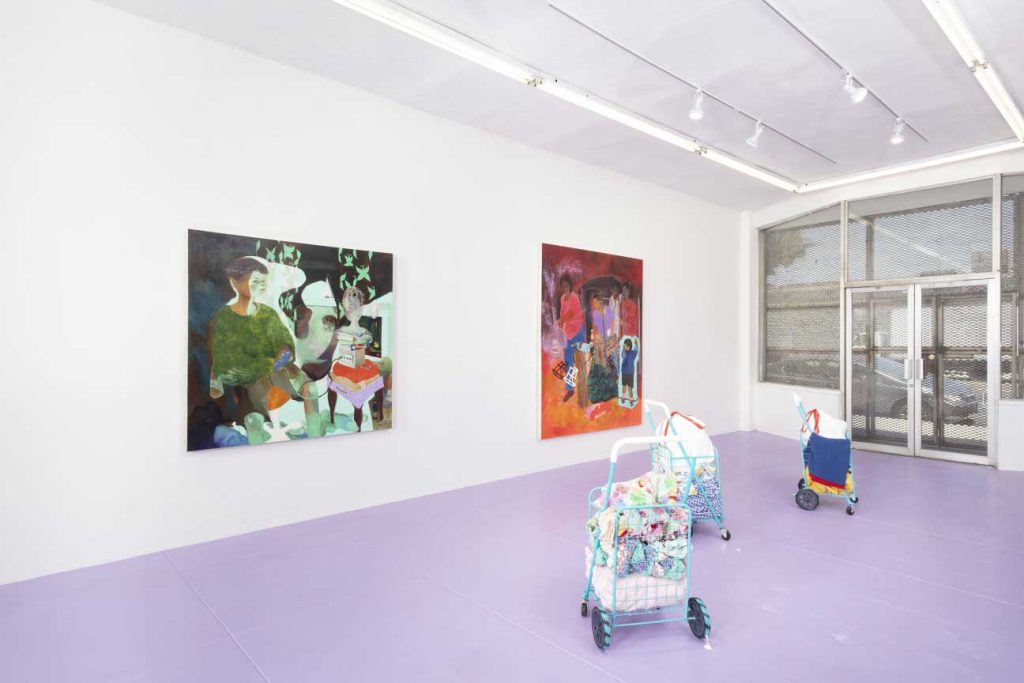 4. Given the crash of cryptocurrency markets in 2022, auction houses and commercial galleries will step away from accepting cryptocurrency as payment and return to traditional purchasing currencies.
5. Confidence in the gallery sector will continue in the mid and upper tiers, with ongoing real estate expansion in Los Angeles, New York and Paris.
6. Another major gallery will 'corporatize' like Gagosian by adding creative power players in other industries to their boards.
7. More fairs like Masterpiece without clear value propositions will struggle and we expect further closures.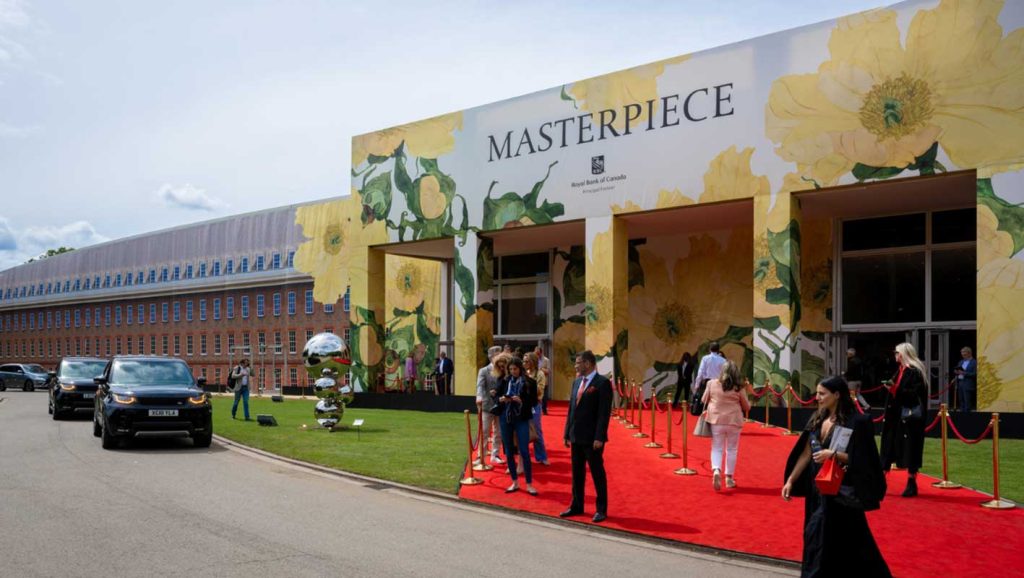 8. Single owner sales will continue to be the biggest revenue driver for auction houses.
9. Auction house consolidation at the lower levels will continue with Bonhams, Phillips or Rago / Wright announcing further acquisitions.
10. Overall, fine art auction sales volume will be lower than the total for 2022.
FURTHER READING
---
Image 1: Credit: Bonnie H. Morrison; Image 2: Courtesy of Sow & Tailor; Image 3: Courtesy of Masterpiece London
Originally published in RedBook, March 22, 2022
---
When looking to acquire art works for your new home, there is often one big question: where exactly do I start?
Leading authorities in the field, Guy Jennings and Henry Little, share all you need to know.
1. Are you a decorator, collector or investor?
A key question to consider when acquiring art works for a new home. Most people are a mixture of all three, but it's important to understand the nuances of each. Decorators might be content with works which lack art historical importance and whose financial value will deteriorate in the long term. Collectors will take a more research driven approach, looking to acquire works which embody an aesthetic position and demonstrate a degree of knowledge about art and the market. While investors might seek medium to long term returns at the expense of art historical merit or developing a personal aesthetic. There's no reason these priorities should be mutually exclusive, however. With a sufficient degree of knowledge and the right advice, from an art advisor such as The Fine Art Group, it's entirely plausible to source a group of works which accords beautifully with the architecture, is artistically consequential and will appreciate in value. Prepare to invest time if you want to do more than simply fill walls.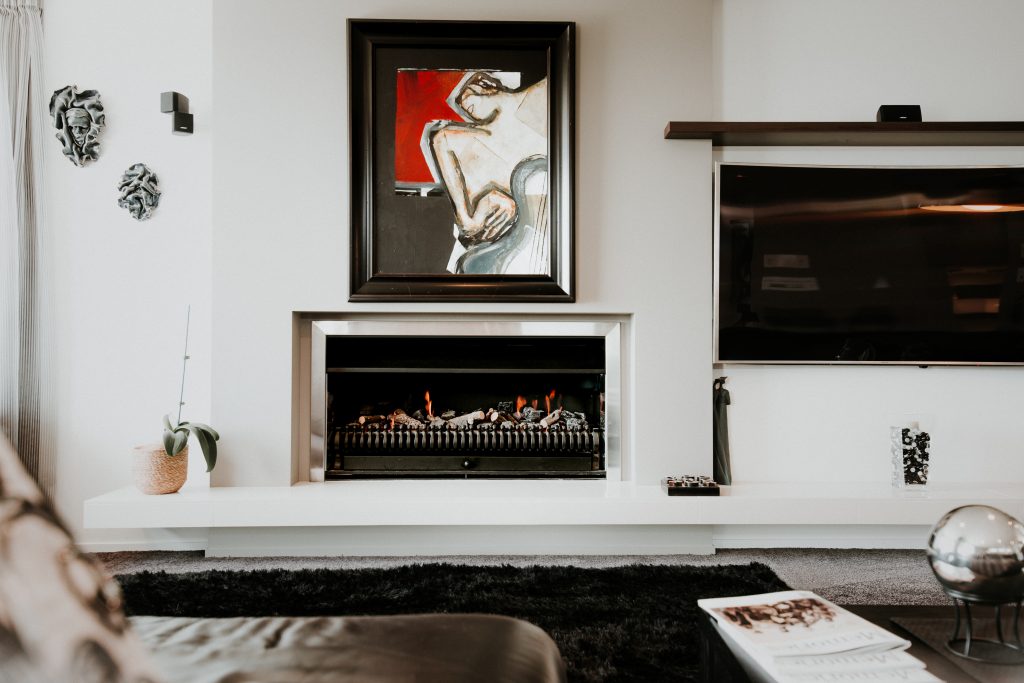 2. Look, listen, read.
There really is no shortcut for learning, whether guided or independent. Visiting major museums will set a yardstick for determining quality in a marketplace which is notoriously cacophonous. Attend the major art fairs. Frieze and Frieze Masters in London or Art Basel can be dizzying at first, but offer an unparalleled view of the market in a compact viewing experience. If time permits, there are long lists of books intended to cater for the time poor and information hungry. Phaidon or Thames and Hudson are great places to start, for example. And there are excellent short reads about the market which elucidate the mechanics at play. We'd recommend Big Bucks: The Explosion of the Art Market in the 21st Century and Dark Side of the Boom: The Excesses of the Art Market in the 21st Century by art market doyenne Georgina Adam. Above all, become visually literate before committing substantial sums of money to an important acquisition. A small amount of effort to understand the market and what's available will be richly rewarded.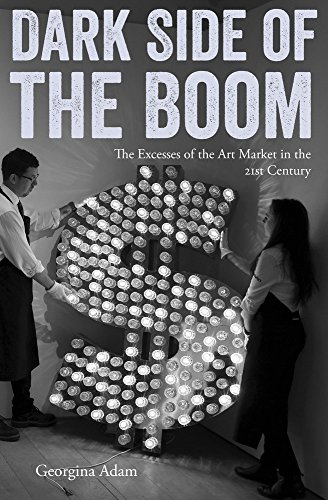 3. Buy what you like, but pay attention.
Within reason, buy what you like and develop your own taste, but take your time to do so. Everyone's taste evolves. As advisors we're always thinking about what it would be like to resell an object we buy on behalf of a client if, for whatever reason, they no longer want to live with it. By following a few simple rules, and focusing on those artists who are well known with relatively liquid markets, you can hone and prune a collection as circumstances dictate. Collecting is most gratifying when personal preferences come to the fore, but these impulses should be considered and kept in check by an objective view of the acquisition: could it be immediately resold at cost if I needed to? This becomes especially pertinent when looking at younger artists. The most noise tends to be around those markets in a state of rapid ascension. While involvement might entice potential buyers with large returns, markets in such a rapid state of flux – where works go from selling for tens of thousands to multiple millions in a few short months – are to be avoided, or treated with the utmost caution. When spending significant sums to buy blue chip artists you're buying into a collective consensus which has staying power for the future. While you may hear anecdotal evidence that casual purchasing can lead to high returns, this is the exception rather than rule, unless working with a specialist advisor like The Fine Art Group. It's often better to buy a top tier print by an established artist than a unique work by an unknown, for example. Above all, be aware of fads and trends. Many artists might be flavour of the month now, but their market will evaporate in the medium term. Whenever someone recommends an artist or art work, stop and ask: who do they work for? Whose interests are they serving? If you instruct an art advisor you can be sure they are acting in your interests and no-one else's.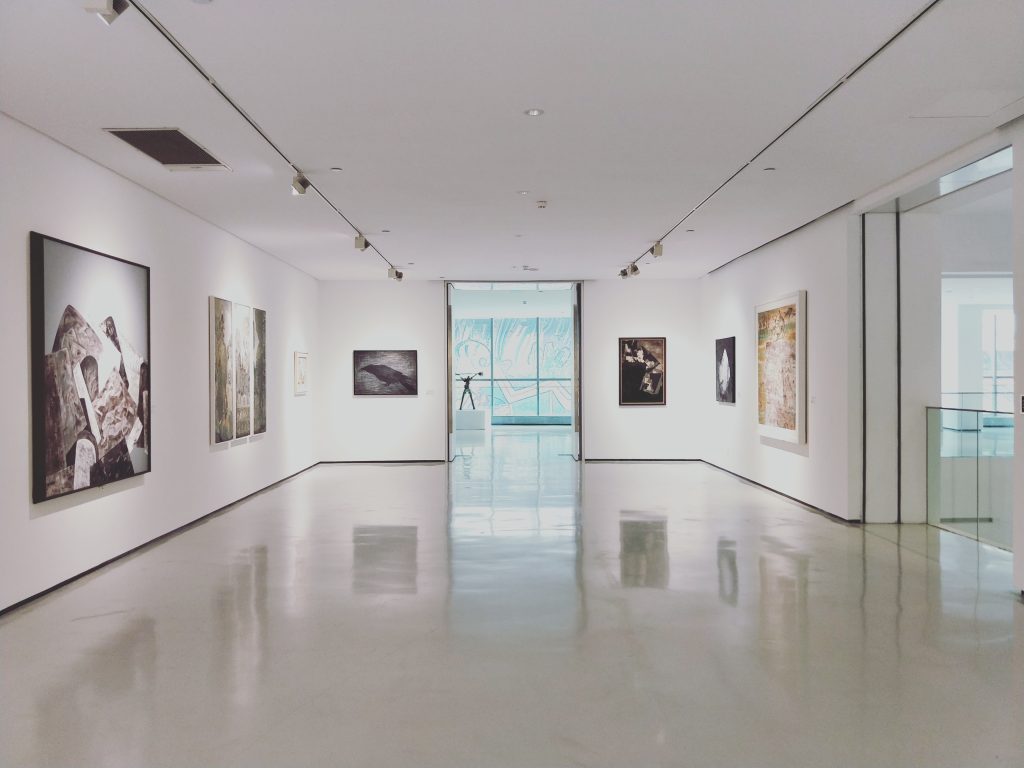 4. Always negotiate.
Art dealers are a charming bunch who will talk you out of negotiating if they can. There are some conventions which dictate discussions about money, but really there are no rules and everything is up for negotiation. When buying work on the primary market – where the work is being sold for the first time by an artist's representing gallery – the accepted norm is a 10% discount. You might be able to get shipping thrown in if you're lucky. Pressing for more than this can lead to offence and you might do yourself a disservice, especially if the artist is highly sought after. When working with a living artist the dealer has a duty of care first and foremost to the artist and, in a sense, they are the gallery's client, not you. When buying on the secondary market – when an object is traded for the second of subsequent time – the dealer typically has no motive other than profit. And they will price aggressively. With the right knowledge and expertise, you might be able to secure discounts up to 40% on the list price of an artwork. The art market thrives on knowledge asymmetry: our job is to make sure our clients know as much as the dealers. The same applies at auction. When preparing bid levels, be disciplined, set clear parameters and avoid losing control in the heat of the moment. No matter how much you love a work, you'll find something else you love just as much if you look hard and long enough. In our experience there are few works you should overpay for.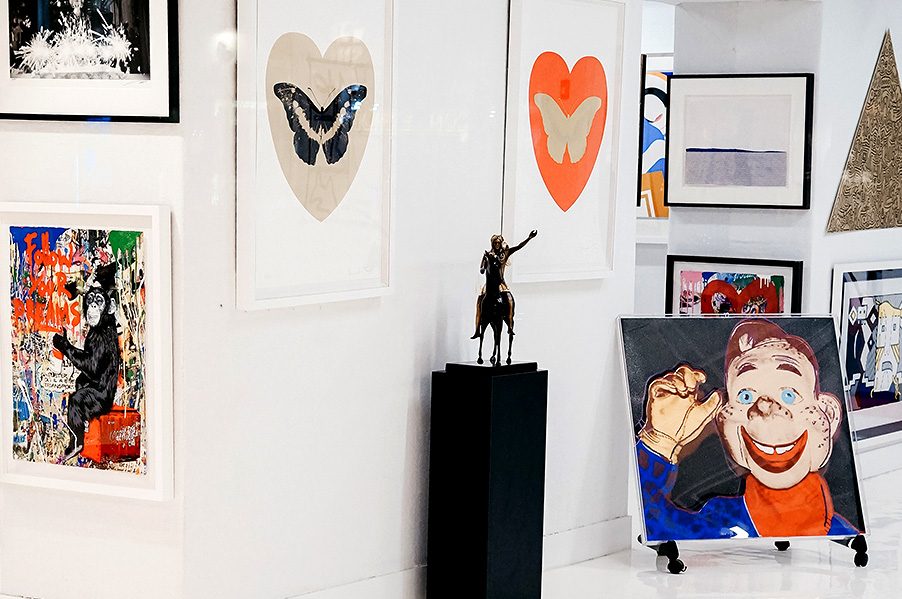 5. Don't ignore the boring stuff.
It can be tempting to brush aside considerations of tax and shipping when chasing a dream work, but these are ignored at your peril. If buying at auction, for instance, you need to consider a raft of additional costs which can quickly rack up including, but not limited to, buyer's premium, VAT on the buyer's premium, import VAT, artist's resale rights, shipping and framing. Do your sums in advance and get an exhaustive picture of what a purchase will cost. Condition is also key. Unless a work is brand new, always ask for detailed condition reports and inspect a work in person. Always ask to see it off the wall or out of the frame. Frames are known to hide all manner of sins which should be avoided. Research, as far as possible, an object's recent market history: how long has a dealer had the work? How many times has it been exhibited? Has it failed to sell at auction? As a (very) rough rule of thumb, good work shouldn't hang around for too long. If a dealer's had a piece for several years, ask yourself: why is that? And be aware that some media will be more vulnerable than others so you'll need to think very carefully about where they're hung. Photographs and works on paper, for example, should be kept out of direct sunlight at all costs. And please, whatever you do, pay to have works properly framed by a reputable framer! While this might feel expensive in the short term, the proper use of conservation grade materials is vital. And the right frame will make a work truly sing.
FURTHER READING